To anyone without much experience, a will can seem deceptively simple. Someone just states what goes to whom after they die, right? While it may be that simple in some cases in others there is a lot of room for legal dispute that requires the expertise of a lawyer.
When it comes to will disputes you may have felt you were improperly left out of an inheritance or a part of the estate. There are many ways in which you may challenge or dispute a will.
If you believe the will was tampered with or not properly executed.
You have evidence the testor was improperly tricked or influenced into creating the will as it is.
The testor did not understand the content of the will because of their mental capacity or language barrier.
The will is ambiguous or unclear enough that the court is unable to understand it.
You may also be a will executor of the estate who feels they are being unfairly challenged, in this case you will also need an experience solicitor to defend against the will dispute.
If you are an executor you may have already sought out the services of the best probate lawyers. Because a will dispute is usually such a contentious issue, you'll want the help of an specialist lawyer on your side.
Take a look at our list of the 5 local will dispute lawyers in Sydney to help you make your choice!
Who are the best will dispute lawyers in Sydney?
The list of the local will dispute lawyers:
1. Franco Pomare
Franco is the principal practitioner and co-founder of the Norton Law Group. He is a family law specialist having been accredited by the Law Society and is a leading family lawyer in Sydney.
Franco is an expert in all matters of family law and related disputes. He has had significant experience in high-profile and complex cases for high net worth clients.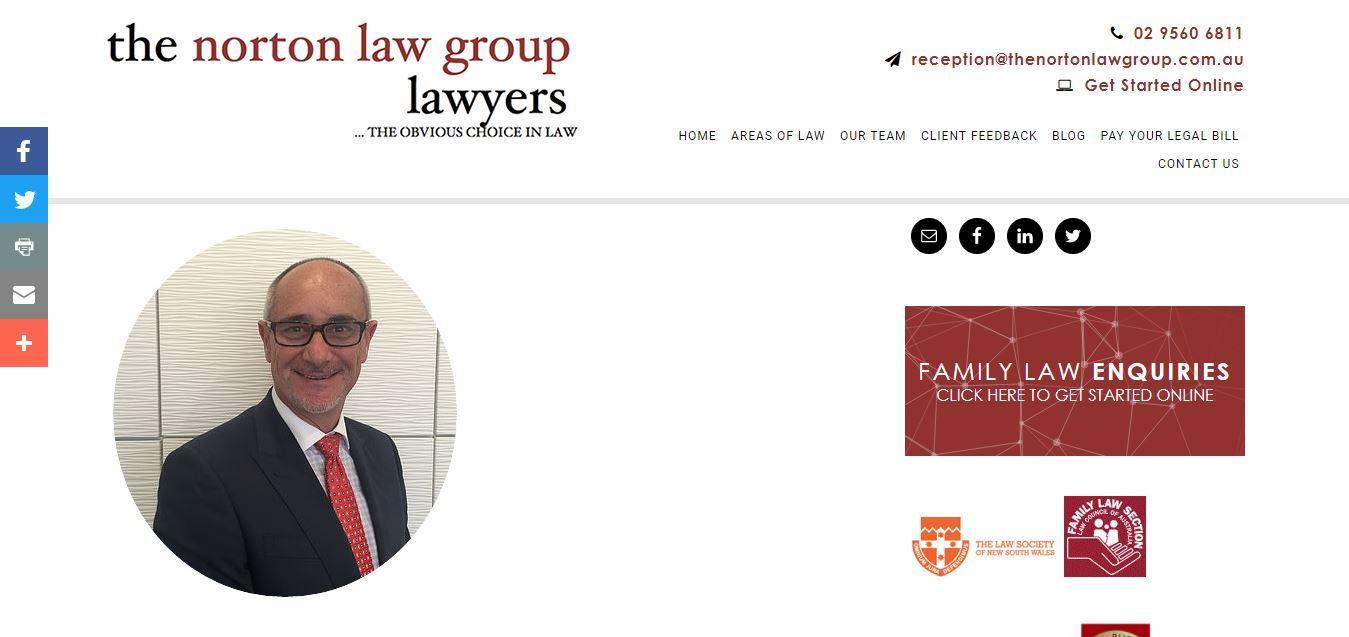 Franco regularly appears in the Family Court of Australia and the Federal Circuit Court. He also works in the Supreme Court of NSW as well as Local and District Courts in NSW.
He deals extensively with issues disputing property settlements, parenting orders, custody and child support. Franco has also provided his expertise to overseas clients in the United Kingdom, Hong Kong, United States, Italy and New Zealand.
Franco is a specialist litigation lawyer who has had significant experience and success in estates and will disputes.  Franco is able to understand his client's grievances and translate them into an effective legal argument.
Franco is highly knowledgeable on the rules and precedent surrounding will disputes. He also has a comprehensive understanding of the types of evidence required for a will dispute and ensures his clients always have not most well prepared case possible.
Franco's experience in these matters means he's heard and seen a lot that goes on. He knows that the strict time frames for a will dispute following the death of a loved one can make the entire process very emotionally tiring.
Franco combines his no-nonsense legal approach with a compassionate understanding of his clients circumstances to help them reach the most objectively sound case they can. He knows what you're entitled to and won't let you walk away with anything less.
As the type of lawyer whose success rate speaks louder than any words, it's hard to overlook Franco as the best man for the job. There are very few substitutes for his knowledge, experience and ability to argue successfully on your behalf.
While in NSW you must carry out a will dispute within 12 months of the deceased's death, there are special 'out of time' provisions that sometimes take effect. Franco's team have worked on many 'out of time' cases, a recent example taking place 16 years after the testor's death.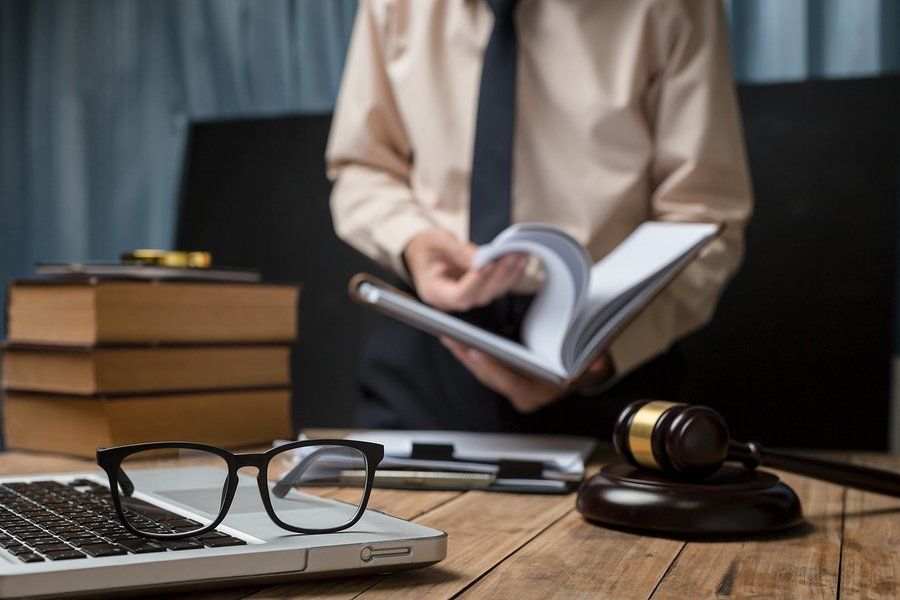 With his thorough and considerate approach to working on his client's behalf his is an ideal choice for particularly high profile and sensitive disputes. His ability to cut through the emotional baggage of a case and focus on the relevant facts makes him a strong ally to anyone disputing or defending a will.
Franco knows the law relating to wills and estates can be complex and upon consultation will always provide honest answers about the strength of someone's case.  Franco can provide highly competent legal advice and representation that gives you the best chance of winning the case.
2. Gabriella Arvanitis
Our second lawyer on the list from the highly accredited Norton Law Group, Gabriella is a recognised solicitor of the New South Wales Supreme Court as well as the Federal High Court.
Gabriella has a very broad knowledge of the law, studying Chinese Law in Beijing and Human Rights Law in New York. She has a clear passion for understanding the law and applies this commitment to all of her cases.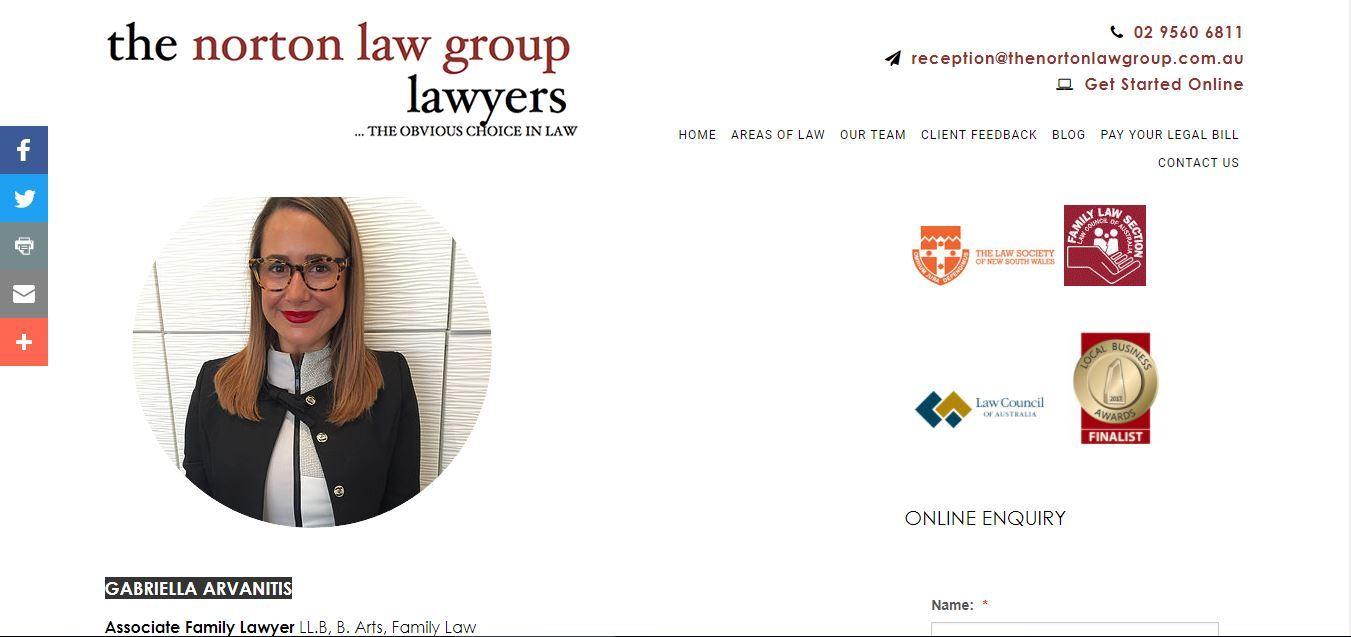 Having worked in family law since 2010 in a prominent firm's family law team, Gabriella then acted as a legal associate to a justice of the Family Court of Australia. This role as legal associate have Gabriella a unique and deep understanding of the very complex issues involved in family law.
With her broad knowledge and experience regarding family law, Gabriella has been able to take on several cases across the legal spectrum. These include spouse maintenance, property settlement and child support.
Gabriella is sensitive, compassionate and committed to getting the best results for her clients at all stages of the legal process. Her advice and guidance to clients is second to none, allowing her to be highly responsive to the current and future needs of her clients.
In the case of will disputes, Gabriella uses her ability to connect with and support clients to great effect. She is able to counsel clients in a calm and respectful way that looks carefully at the available evidence.
With a highly tailored strategy for each of her clients, Gabriella uses her unrivalled organisational skills to deceive a comprehensive strategy that accurately predicts the lifecycle of a case. She leaves nothing to uncertainty as her confidence rubs off on her clients.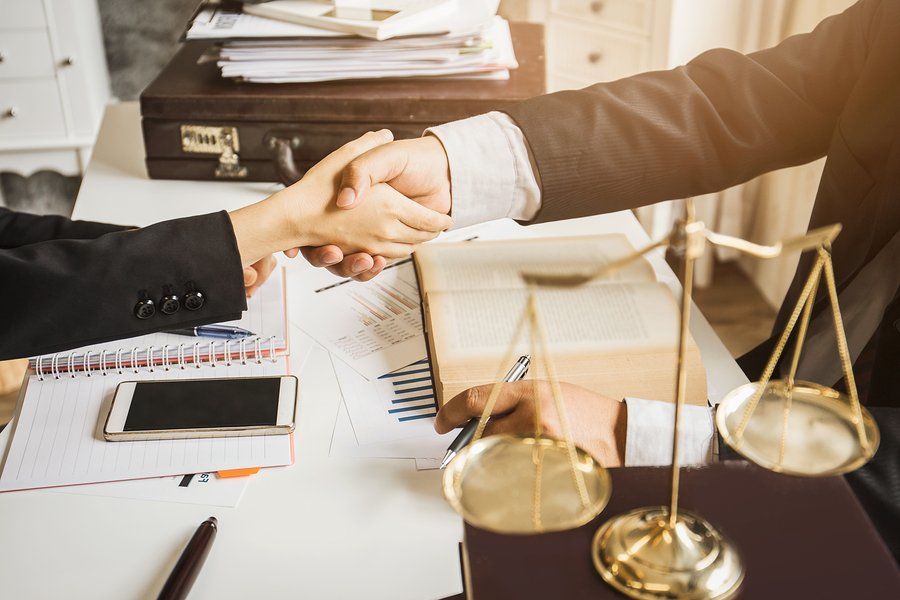 Her passionate argument style and eagerness to find the truth has made her an effective advocate for many types of client in many different situations. Gabriella's ability to combine her internalised library of legal precedent with her in-grained passion for the law has made her one of Sydney's most effective lawyers in any courtroom.
Gabriella's professionalism and diligence has earned her a great deal of respect in the legal profession. She has become somewhat of a role model for female lawyers who want to emulate her success.
When it comes to professionalism, legal knowledge and ability to counsel clients it can be hard to outdo Gabriella. These qualities make her a more than excellent choice as your will dispute lawyer.
3. Kim Morrisey
Kim Morrisey is a graduate in Arts and Law from the Australian National University in Canberra. He was first admitted to the Supreme Courts of the ACT and NSW in 1974. He was admitted to the Supreme Court of the Northern Territory in 1988.
Kim has a great deal of experience as a litigation solicitor, having worked at a Sydney firm from 1978 to 1985, after which he commenced at the Sydney Bar. Since his admission as a barrister Kim has developed a wide field of practise ranging from wills and probate, equity and trusts and commercial law.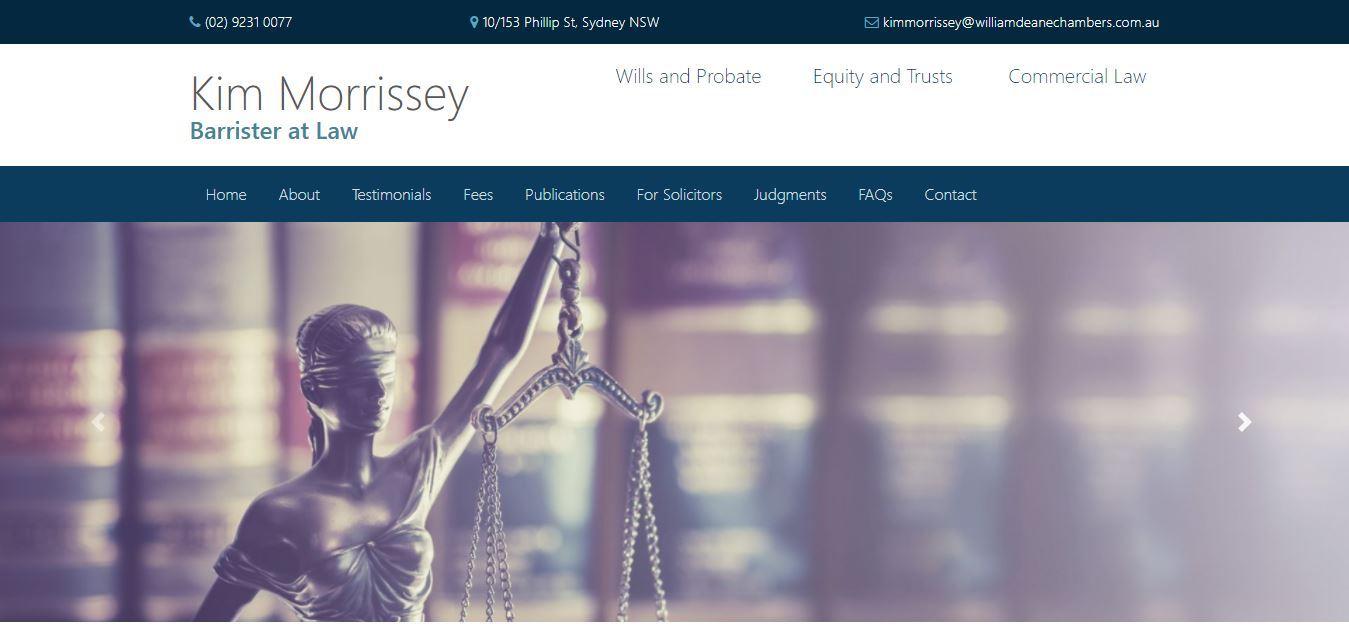 In his wide range of experience Kim has acted on behalf of clients outside of NSW, in other states or territories and even overseas.  Kim has served as a member of the Professional Conduct Committee in the NSW Bar Association and served as an occasional instructor to the Reader's Program.
Kim also works to deliver lectures to solicitors and other law professionals as part of their professional obligations to have ongoing legal education. Kim is not only highly experienced in the law but is active in education about it.
He has also published and presented several papers that relate to litigation skills for the use of legal practitioners in the ACT and NSW.
As a will dispute specialist, Kim has had a great deal of experience working both in court and out of court during mediations. He uses this experience to gauge the success of a challenge and counsel clients on the best course of action.
As a barrister, Kim will often use his legal expertise in litigation alongside a specialist dispute solicitor, forming an effective team to work on behalf of clients. Testimonials on Kim's website talk about his effectiveness and the feeling of confidence he brings.
Kim works to reach the best outcome for his clients in a dispute case and will help them get a better outcome than an executor will offer in mediation if he can. He is able to reassure his clients of what they are entitled to and encourage them not to compromise on what they can get.
Kim is a highly experienced lawyer who has dedicated himself to becoming one of the best dispute barristers in Sydney. His long time spent litigating will dispute cases has given him invaluable experience working on the frontline of this field of law.
4. Misko Vujnovic
Misko Vujnovic gained his fist law degree in 1982, working as a solicitor in former Yugoslavia until the war in 1992. In 1994 Misko arrived in Australia as a refugee. In order to practise law in Australia he underwent finishing an Australian legal degree.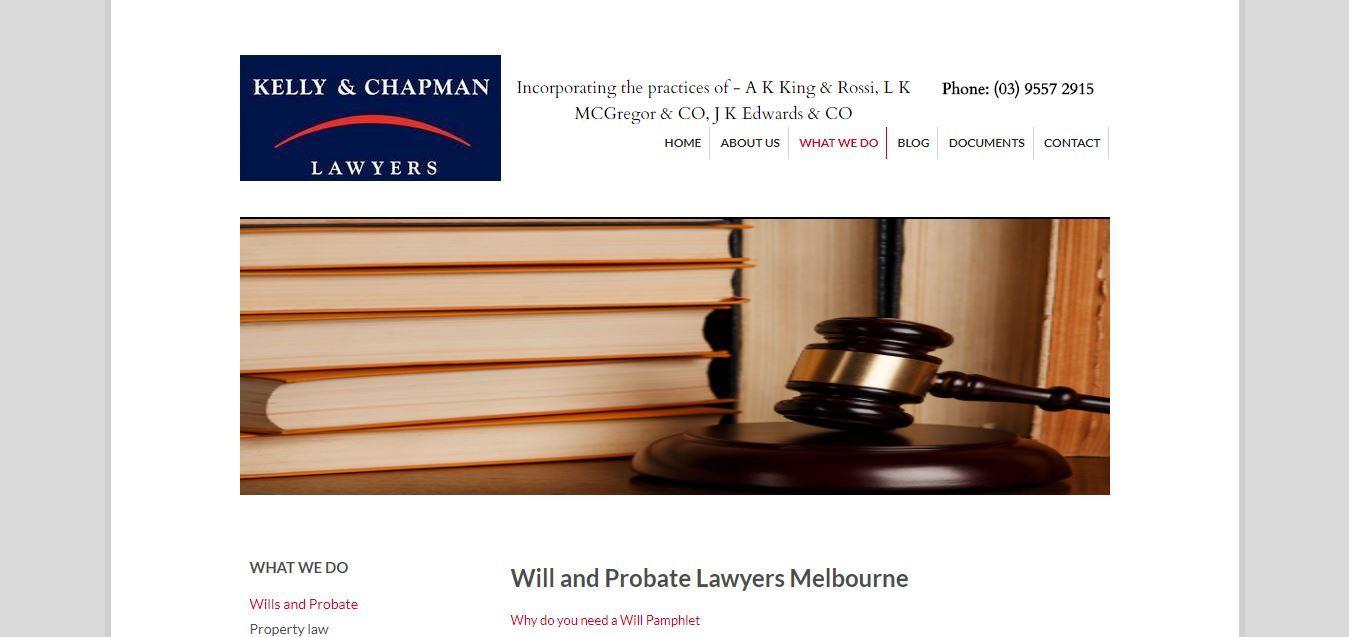 With his Bachelor of Laws from the University of Melbourne Misko became a solicitor and barrister for the Supreme Court of Victoria in 2000. After working at Harwood Andrews in trusts, superannuation and tax law he then joined Kelly & Chapman in 2003.
As of 2006, Misko has been the principal lawyer of Kelly & Chapman. Since then he has focused his work on wills, deceased estates, franchises, businesses law and commercial leases.  Misko quickly gained a reputation in the Melbourne community for his friendly, diligent and effective legal service to the community.
Since focusing his talents around law surrounding wills and deceased estates, Misko has become highly aware of how cases are handled in Australia. He has used his time to study legal precedent and evaluate the success or failure of challenges in Australian courts.
Misko is highly skilled in both challenging and defending wills. His no-nonsense approach has earned him a great deal of trust with his clients who have been highly satisfied with his service.
Misko has a highly tailored, personal approach to giving his practical legal counsel on the issue of will disputes. He appreciates that issues surrounding these disputes are sensitive and highly emotional for many clients.
His warm and friendly approach to clients has helped Misko to better understand them. He uses this understanding to help better represent his client's wishes as if they were his own.
As Misko has a speciality in helping clients prepare wills he has a full understanding of the entire process and why disputes are sometimes unavoidable. He uses this understanding to the best effect in both challenging and defending in disputes.
Misko helps clients go through the Superannuation Complains Tribunal when they administer claims involving their super funds. His high level of understanding of financial and business law is beneficial in this regard.
Whether disputing or defending a will, Misko uses his skillset to help his clients achieve the outcomes they desire. His highly personable, client focused approach has earned him the reputation he now enjoys.
5. Stuart Macdonald
Stuart Macdonald has served as a founding partner of Macdonald Rudder Lawyers from 1987. Stuart has remarkable experience in dispute resolution, court litigation, contractual law and commercial law.
With a highly proficient understanding of accounting principles, Stuart brings a sense of calculated reason to the legal cases he takes on. In fact, his most fundamental value is reason.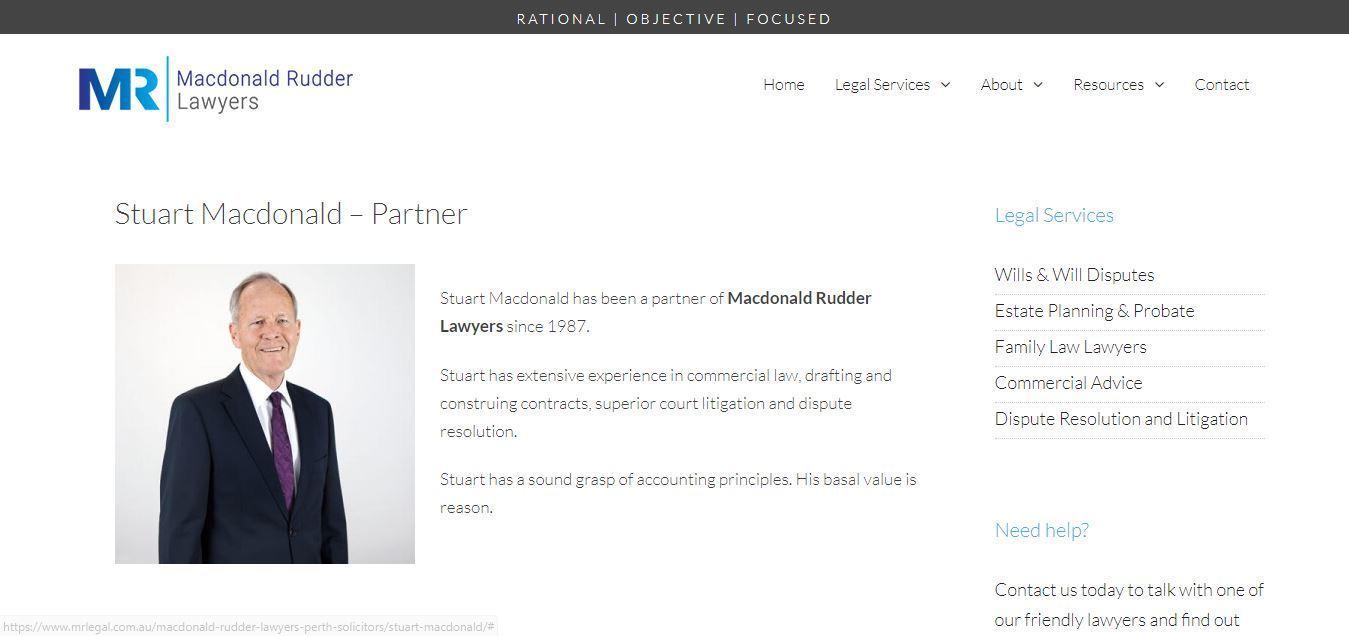 Stuart is dedicated to providing objective and rational legal counsel.  His expertise covers a huge range of legal challenges and always works towards the best interests of his clients.
Stuart's goal is to not only get the job done for clients but help them appreciate and understand the legal process. He knows that making sure his clients were satisfied at all stages generates feedback that can earn him more sincere referrals.
Stuart uses his highly calculated approach to see arguments others may have missed and achieve a statistically sound outcome for his clients. Stuart's reasoning skills are used not to just effectively grasp numbers but to argue on behalf of his clients.
Stuart's service is highly respectful and professional, working with clients to give them practical and ethical legal counsel. Stuart is always upfront with his clients about the options they have available to them.
In regards to will disputes, Stuart has a highly developed understanding of the fundamentals behind the law. He uses this knowledge in combination with his study of precedential cases to inform the expert legal advice he gives to his clients.
With his careful and calculated approach to dispute resolution Stuart leaves no stone unturned when working for his client's best interests. His thorough approach has earned him the respect and admiration of many other lawyers.
His comprehensive service leaves Stuart's clients feeling confident that they have received excellent value for their investment in him. His experience and ongoing study of the law has made Stuart one of the best litigation and dispute lawyers in Sydney.
Which dispute lawyer will you consider?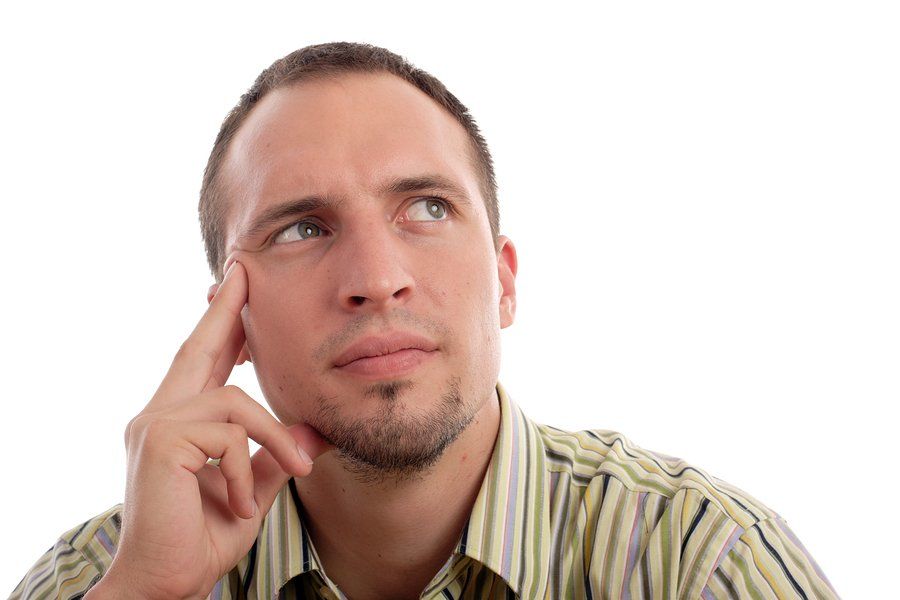 All of the lawyers we have listed have made it onto the list because they share the qualities that all good legal professionals have. Where they differ is in subtle areas of expertise and representation style.
Franco Pomare has a highly respectable track record in getting favourable outcomes for his clients in particularly contentious and high profile cases. His style combines the best aspects of a highly personable and experienced lawyer.
Gabriella Arvanitis has an approach that his highly relatable to clients and the sensitivity of their cases. Her broad knowledge and continuing study of the law makes her a powerful asset in highly technical dispute cases.
Kim Morrisey brings all of the benefits of having a barrister who is highly experienced in litigation, particularly will disputes. His experience and seniority make him a great professional to go to first in the case of a dispute.
Misko Vujnovic is a perfect candidate for disputes that are highly financial in nature because of his specialisations in superannuation law. His expertise is also highly desirable to those defending a will.
Stuart Macdonald's highly intellectual and well-reasoned approach makes him a force to be reckoned with in the court room. He has a great deal of experience in dispute litigation that makes him invaluable as a representative.
While some of these professionals may overlap in certain areas they each have highly specialised aspects of their legal approaches that makes them all very good choices as will dispute lawyers.