Everyone wants the best for their child and when it comes to education getting the right tutor to nurture their development is an important choice. Whether a teenager is struggling at their studies or a small child is having difficulty in an area of learning, there's room for a good tutor to lend their expertise.
Tutoring requires the ability to relate with children and to help them develop their skills in a meaningful way. A good tutor should approach educational issues as a challenge to help the child overcome and to increase their overall confidence in learning.
While many tutors can promise the same things, it's important to take a closer look to find one that will be appropriate for your child. You don't want to compromise on your child's learning, so you can't compromise on the help they get.
Let's take a look at our list narrowing down the 3 local tutoring companies in Hobart.
Local tutoring companies in Hobart:
| | | | |
| --- | --- | --- | --- |
| No.: | Company: | Website: | Best Feature: |
|    1 | Breakthrough Tutorial | www.breakthroughtutorial.com | Experienced tutors with additional testing and training |
|    2 | Kip McGrath | www.kipmcgrath.com.au | Advanced tutoring methods with remote options |
|    3 | Educate Tutoring | www.educatetutoring.com.au | Highly specialised service with help for older students |
Breakthrough Tutorial
Breakthrough is a tutoring company that provides expert assistance to help students with maths, reading, spelling, written composition and their overall study skills. Their personalised one-on-one tutoring covers a range of specialised learning needs.
These learning needs include those required by students with learning difficulties such as dyslexia, developmental delays, anxiety, attention deficit disorders, autism spectrum disorders, dyscalculia or sensory processing disorders. Breakthrough tutors are trained in how to work with and support these kinds of student to achieve their absolute best.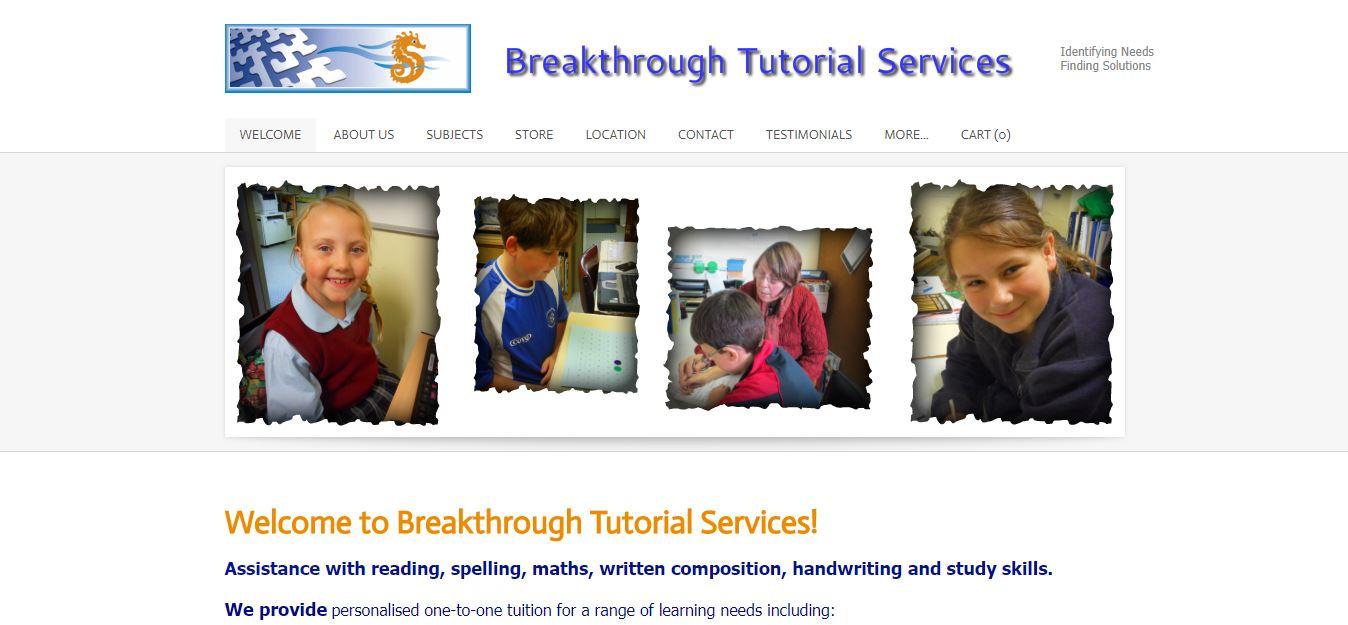 Breakthrough understands the heavy demands that schooling can have depending on the circumstances of students and gives general support all the way to year 12. This includes assistance in special areas such as study skills and test preparation.
The process used by Breakthrough works in two ways, to accurately diagnose the gaps in learning and to provide ongoing support in developing student skills to solve them. Consultancy with a Breakthrough tutor involves the development of an educational partnership that works to reach the student's goals and maintain a set of skills that will help them thrive in the future.
Breakthrough was established in 2000 by Wendy Crosby and Wendy Sakul to help assist students of all ages with their specific learning needs. Since then the company has created a team of highly trained professionals who have a large portfolio of experience in successfully tutoring those with special needs.
All Breakthrough tutors keep updated with current educational research and programs in order to provide their students with the most cutting edge strategies available worldwide. Because of their wide range of experience the tutors are able to remain highly focused on the needs of their students, adapting their programmes as the learning situation changes.
Breakthrough believes that one-on-one tutoring is the best way for students to learn as all of their needs and queries are addressed quickly in a personalised manner. They also allow self-paced learning with different learning styles appropriate to each student.
The company has a strong belief in providing a comfortable and confidential learning environment for students. Breakthrough values students being able to face educational challenges without fear of embarrassment or ridicule.
Breakthrough believes in not only teaching on the subjects themselves but promoting attitudes of self-confidence and resilience. Students who learn these qualities early on are more likely to overcome barriers in their education and later careers.
Additional to its tutoring services, Breakthrough is able to perform Irlen Syndrome assessments. Irlen Syndrome is a visual perceptual problem that prevents many people from being able to read and learn effectively.
Breakthrough's Wendy Crosby, a tutor and co-founder, is fully qualified to conduct a screening for Ireln Syndrome. District director for Tasmania and Victoria, Gloria Thomas, makes regular visits to the Hobart centre to make full assessments.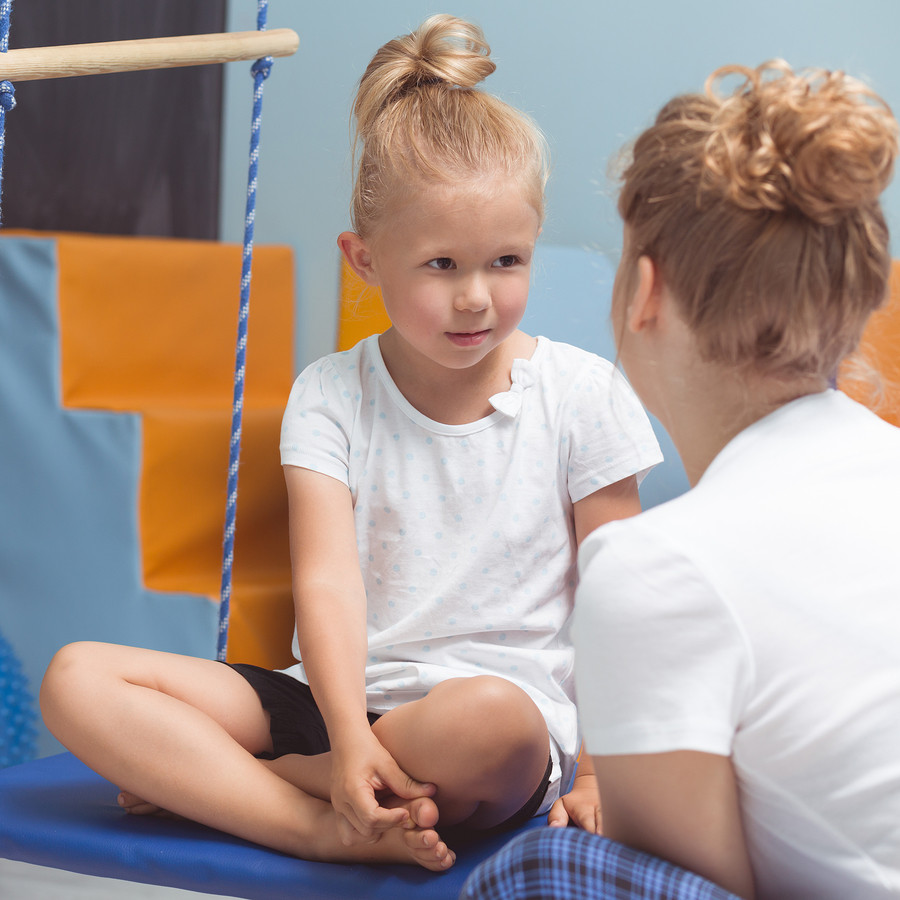 Breakthrough also offers a sensory-motor program which is a neuro-developmental strategy to help students overcome a range of difficulties. This program can help students overcome attention problems, co-ordination problems, delay motor problems, self-confidence problems as well as learning difficulties.
This program makes up for imbalances in a person's early development that impede their basic movement skills. Learning these basic movement skills helps create connections in the brain and helps people to concentrate more clearly.
The structured sensory-motor program gives the brain new opportunities to create and cement neurological pathways that work to promote learning and maturity. For example, balance exercises can help the brain become better at reading lines of text via head tracking.
This service can be helpful for young students much in the same way speech therapy helps children.
Taking a look at testimonials written by Breakthrough customers it's clear that the tutors have developed incredible relationships with students and their parents in achieving educational outcomes. This is especially true for students with advanced learning difficulties who manage to accomplish more than they could have imaged by using one of Breakthrough's tutors.
Breakthrough's sincere and committed approach to tutoring has resulted in a service that has delivered incredible results for many Hobart students. Their additional services in identifying and treating learning disorders shows a deep commitment to helping students overcome learning challenges.
Kip McGrath
Kip McGrath has been proudly helping hundreds of thousands of students improve their maths and English skills for the last 40 years. First established in NSW in 1976 by teachers Kip and Dug McGrath, the franchise has grown to include over 500 centres around the world, including Hobart.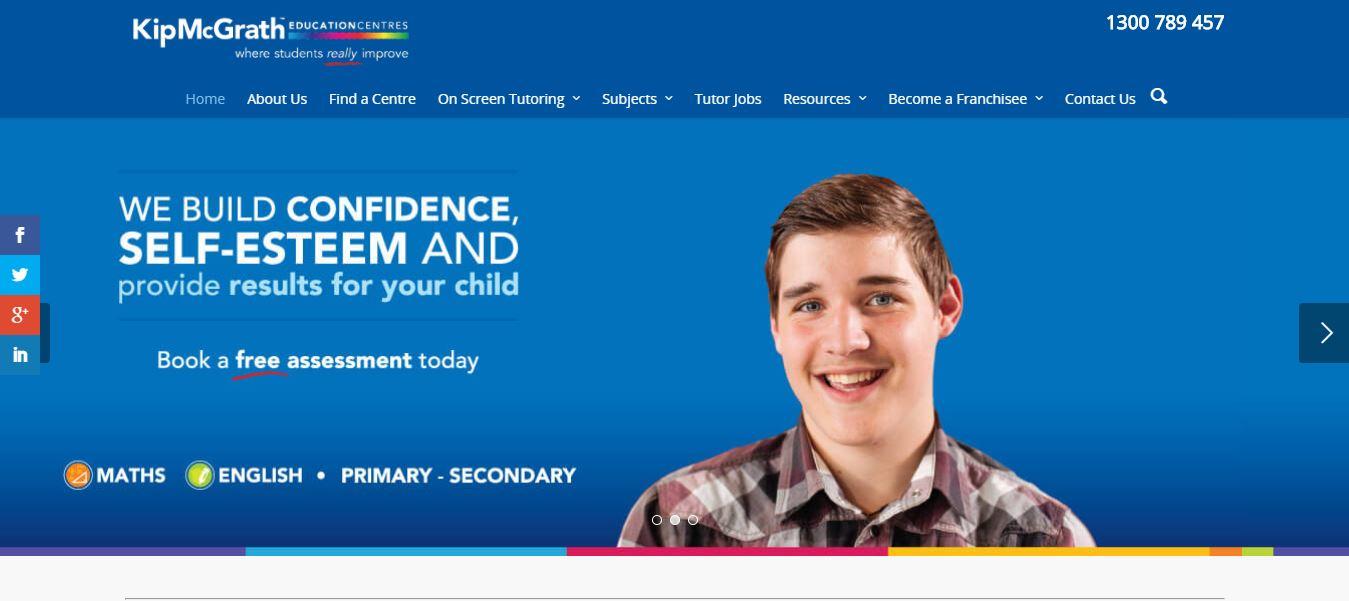 The Kip McGrath centre uses a wide range of modern and computer assisted techniques to help students develop their skills. Individualised learning programs are created to cater to the student's needs.
Each session uses both written and computer based lessons that are focused around achievable goals. This process involves ongoing reporting and regular feedback from the tutor.
This feedback is honest but fair, providing a means for students and parents to gauge the current progress with the tutor.
Kip McGrath's assessments are educational evaluations that are completely obligation free and are carried out by a qualified teacher. The results from this evaluation help to create a highly specialised program for the student's individual needs.
The fully qualified tutors use proven techniques and learning methods that assist all levels of student from K to 12. Kip McGrath maintains an international reputation for highly advanced and fun learning that becomes an engaging after school activity for students.
Kip McGrath is very proud of its 40 year history of success in helping students reach their educational goals. Their international reputation has made them one of the most highly recognised brands in tutoring.
With their focus on the two key subjects of English and maths, Kip McGrath can target its services on providing the best tutoring in those two areas. This has allowed them to develop a tutoring solution that has the greatest outcomes for the greatest amount of students.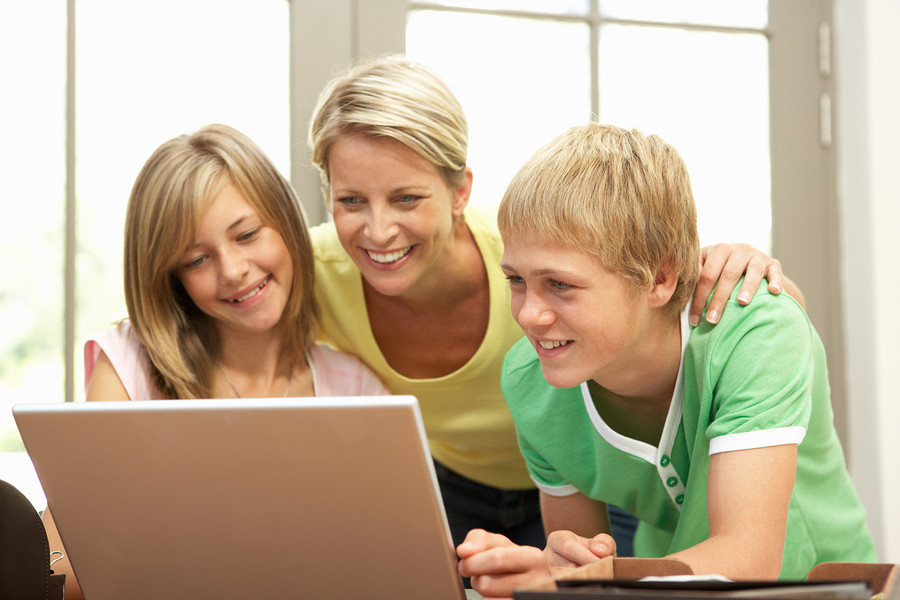 Kip McGrath also offers 'At Home' tutoring through its live on-screen tutoring sessions. This means that students don't need to physically attend the centre as they can carry out their lessons over a webcam interface.
The advanced interface allows students to ask questions and interact with their tutors whilst also sending documents just like they would pass them on in real life. This ease of access for those in special circumstances has allows Kip McGrath to reach students who might not be able to make it to a physical session as easily.
Kip McGrath maintains a robust team of tutors in each of its centres that are able to give equal attention to all of the students they receive. However they realise that not all students will build the same report with their tutors and make it easy for them to change if they would like.
The Kip McGrath methods are based on foundational skills in English and maths. These skills are then matched with short and long term goals for the student to focus on throughout their learning.
Kip McGrath believes in one-on-one tutoring in a small group environment. While the student will get highly personalised tuition, the small group setting makes them feel more comfortable and they feel less pressures are on them.
Re-assessments occur only at the end of the year or when a tutor has recognised a student reaching a long term goal. Kip McGrath works to not apply 'test anxiety' to students and refrains from overly assessing them in an obvious way.
Kip McGrath advocates tuition as primarily a confidence building exercise that enables students to overcome learning challenges on their own. This process lets students grow their self-confidence and snowballs into a greater ability to tackle future educational barriers.
Kip McGrath has enjoyed worldwide success for its focus on the core areas of English and maths skills whilst providing an advanced environment for students to thrive in.
Educate Tutoring
Educate Tutoring is a tutoring company dedicated to serving the greater Hobart area.  They are highly specialised in working with students to achieve specific goals and overcome specific barriers.
Educate works to help students that are feeling left behind, have learning difficulties or do not speak English as their first language. They recognise these barriers as being significant in halting the education progress of many students in Australia.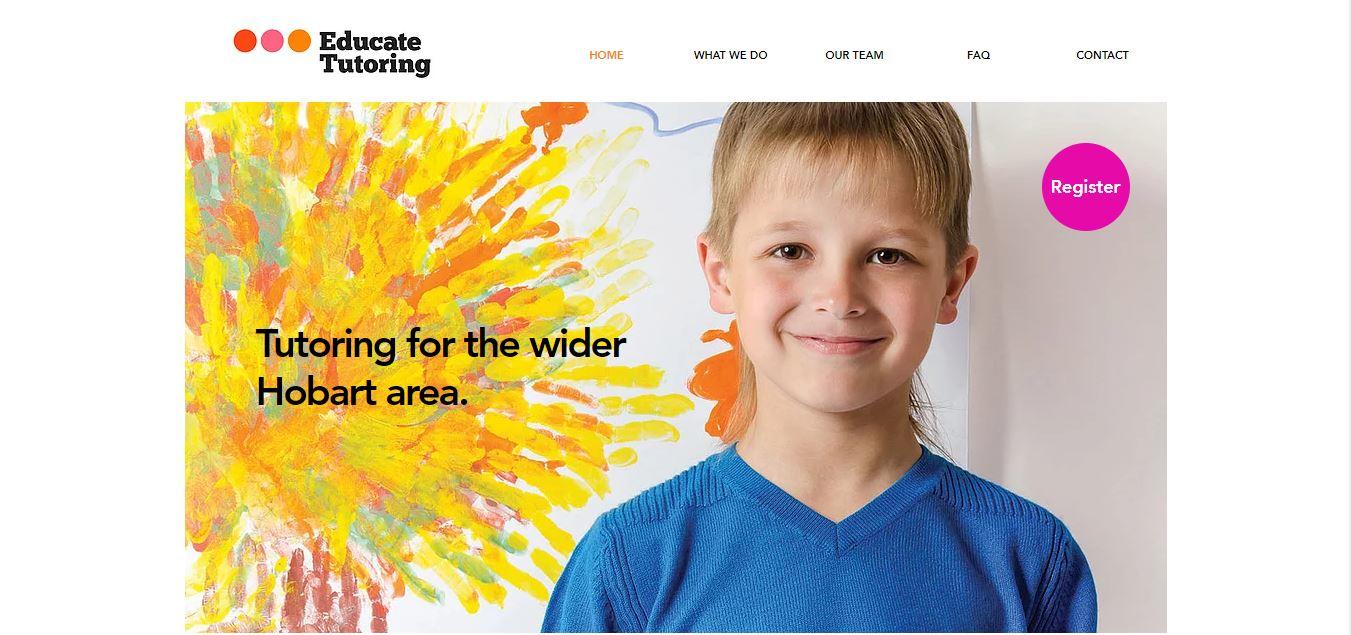 Educate does not only help young students but serves to assist adults with certain assessments. These include a SAT (Scholastic Assessment Test) or entrance exams for the defence forces or police.
As a situational based tutoring service, Educate works hard to identify what the reasons are that a student is coming to them and works to overcome that short term goal. They recognise problems like absence because of illness, taking care of another family member or other circumstances are never convenient for a student.
This is the basis on which Educate offers its services. Whether catching up from a school absence or just needing to get better at learning in general they have a plan that will suit the student. Once they begin the tutors work hard to help students achieve their goals, develop a love of learning and develop student self-confidence.
Educate used individualised learning programs and close ongoing assessments to ensure the clarity of learning objectives. This helps to make sure goals are achieved in an honest and supportive environment.
The team at Educate are focused on helping students achieve tangible outcomes in their specialised learning programs. While tutors work hard to articulate and teach students are also encourage to actively engage in the learning process.
Students receive a positive education environment that also pushed them to be their best. Educate knows that through the right tutoring students can come out of their shell and realise lessons they had not before.
The Educate team are all friendly, passionate educators who love nothing more than to see students smile as they begin to grow in academic confidence and ability. Their experience in helping Hobart students has enabled Educate to gain more clients because of their sincere reputation.
Which tutoring company has caught your attention?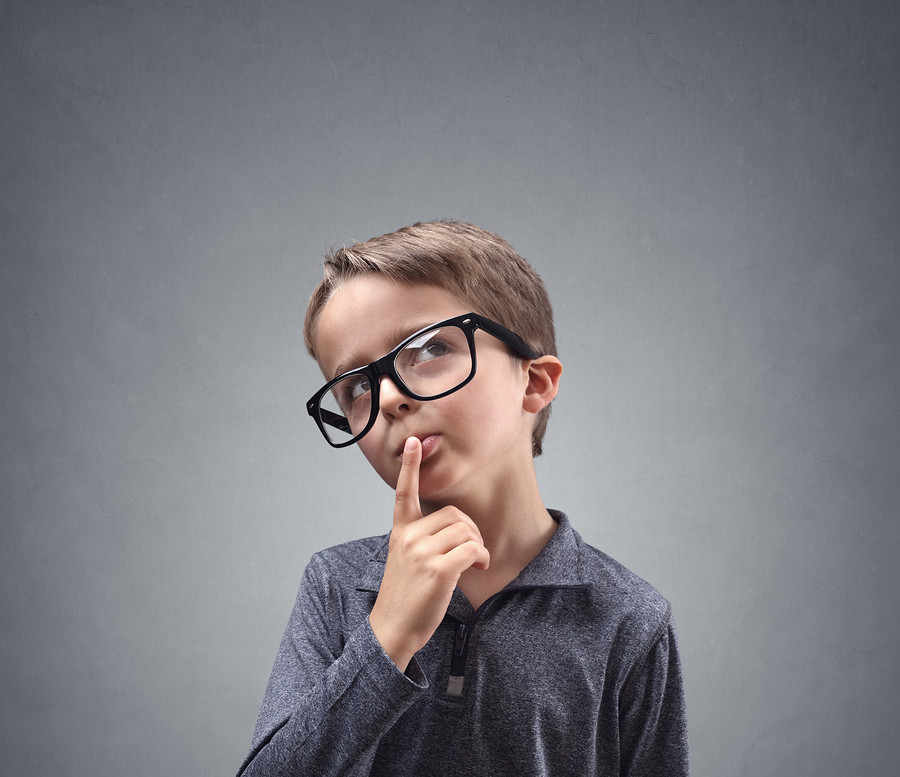 All of these tutoring companies have shared values of using personalised approaches to helping students reach their educational goals. Where they differ is in how they identify a student's issues and how they are able to provide ongoing support throughout the journey.
Benchmark certainly has the most passionate and dedicated tutors who provide a wide range of services to students. Their ability to test for Irlens and provide sensory-motor support programs also sets them apart.
Kip McGrath has the advantage of being highly reputable across a host of countries around the world. Their size has enabled them to offer uniquely advanced services like remote tutoring via the internet.
Educate has the most highly focused approach that uses its highly personable team to identify the core issues for students and solve them on a case by case basis. They also set themselves apart in their ability to help older students with SAT's or police and military testing.
It's clear that while each of these tutoring companies has the core ability to help with a student's educational needs there are a few specific differences that you will have to consider when making your choice.