Which is the best website building platform? Are all website builders offer development of fully functional websites for free? Do they offer other solutions too to improve the engagement rates on the website? How elementary is it to use a website builder for the development of the business website? Stuck between all these questions?
No worries, we have shortlisted 5 free website building platforms for you that are programmed with some exceptional features that can help you build an impactful website.
Here are 5 best web builder platforms for free that can be used by a beginner or even a professional for encompassing a powerful website within a short span of time.
#1 Wix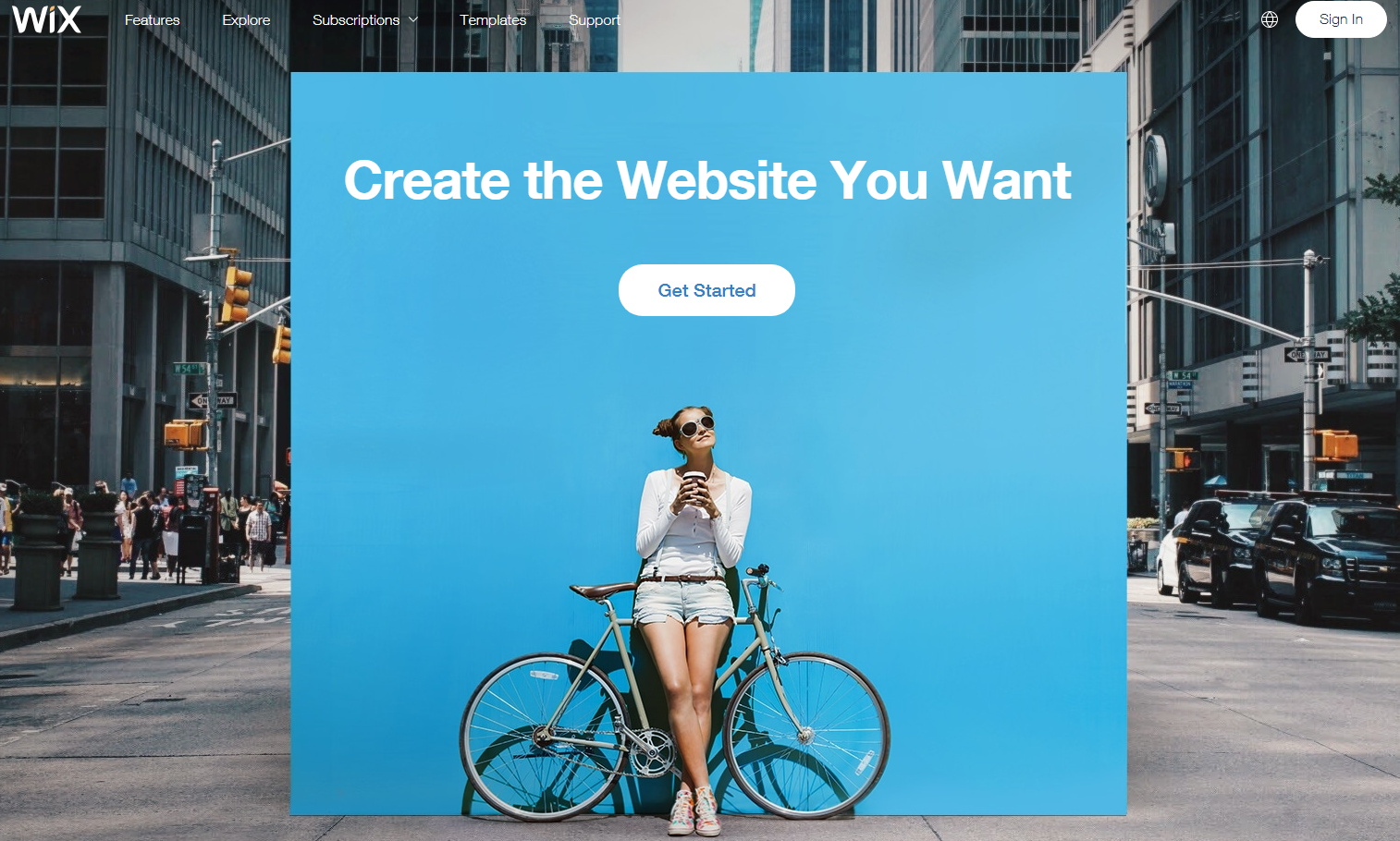 Wix is one of the popular free website building platforms enabling the users to avail of its services without incurring a penny. And what you get is a fully-fledged functional website with impressive traits. The website builder is also programmed with ADI, Artificial Design Intelligence editor that has a simple interface to work upon.
Wix ensures that the even the beginners can enjoy the user-friendly experience with a wide range of attractive templates for website development.
The developers who are more design fanatic can even tweak the website with comprehensive WIX editor that allows you to go with the website and design it the way you want. Along with boosting the power functionality of the website ensures that all the visual aesthetic are appealing too.
The attributes of Wix are so elementary that you feel it more indigenous rather than some functional taboo. So be it a functional business website, an e-store or an impactful blogging site, choose Wix as your free website builder and get valuable customer services too. This free version of Wix website builder ensures to cover every nit and grit.
#2 Webs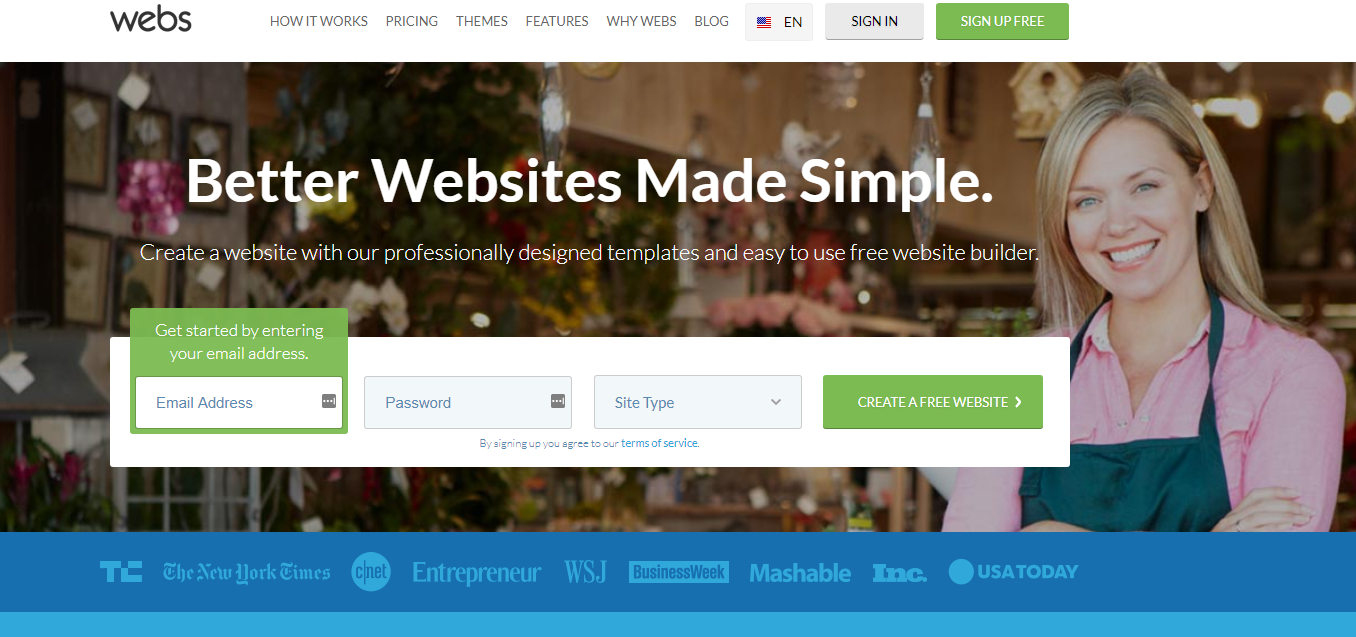 It is one of the best website building software tools where every functional attribute of the website can be regulated and customized by the developer.
The platform is well suitable for all types of websites, online stores, and professional blogging sites. All you have to do is to choose from pre-designed templates and upload the necessary content and TADAAA… it's all set. Not only for development and designing, the websites devised with this website builder are SEO friendly too. Unique solutions like email marketing, integration with social media platforms, better evaluation with Google analytics are some other benefits of choosing webs for your website building.
The simple interface of point and click can help beginners to develop an impressive website within few minutes. Some top business houses have devised their websites using webs owing to its alluring features like websites are Responsive and compatible as per all popular web browsers.
#3 WordPress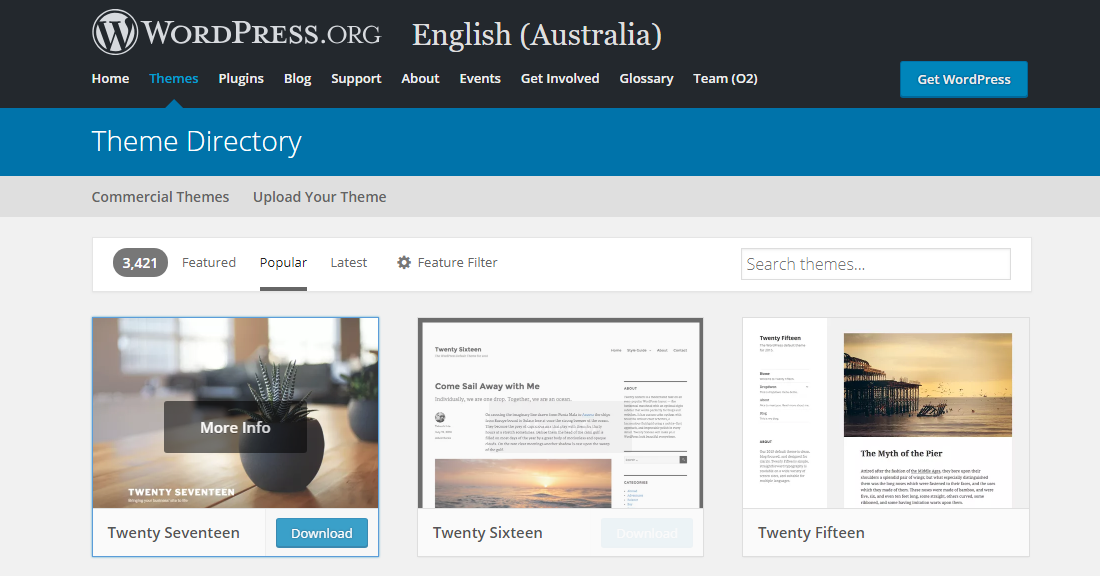 WordPress is one of the best website builders that are more than suitable for all static sites, of any genre, the business website, and the online store or for a powerful content blogging site. The website builder has two different versions.
The first of them can be downloaded from wordpress.org and later the developers have to upload the same on their web space and install the same using its online installer which is automated. The feature of this version is it constitutes several powerful templates that can be appropriately used for your website along with a myriad of add-ons to ascend the attributes of your website.
The latter version of WordPress website editor builder is its hosted version which empowers the users to create their site on wordpress.com. You can create the web pages for your online store or for an extensive business unit or for blogging site using its professionally designed templates. It adds the flair of expertise to the website created by neophytes.
#4 WebNode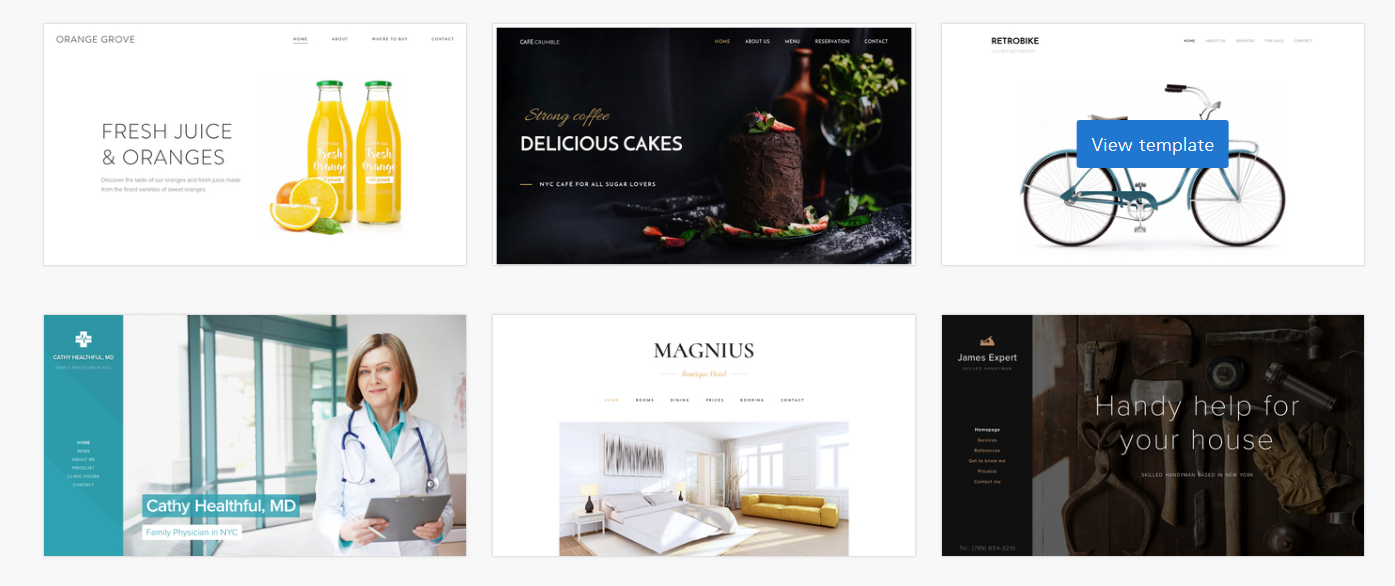 It is an absolute glee for novices as the interface of the website builder editor is so elementary that it is often confused with functional attributes of Microsoft word, yes it is that native. Even if you have a basic know-how of Microsoft word, you are all set to develop an impressive website which is fully functional.
What distinguishes WebNode from other website editors are its offering to operate which is like a content management system wherein the user can browse the page and then make appropriate and desired changes. Not only it is absolute elementary, it also empowers the developer to have a pilot view of all the functions and visual elements of web pages.
Using the functions on toolbar, you can easily tweak the layout of web pages and their designs. The next best thing WebNode offers you with is the automated linking and easy navigation which saves the developers from a lot of hassles while encompassing an extensive website with several web pages.
#5 Weebly
Weebly is a WYSIWYG editor that offers you two ways to develop a fully-fledged functional website.  Both of them are processed online and save you from all the hassles. The elementary option is to choose the basic editor builder that provides its aid with a ton of questionnaire before developing the website in automated version.
You can tweak it and customize it all the way you want, but this is quite apt for novices where the main objective is speedy results with comprehensive functional attributes for website.
If the developer is more into aesthetics, they can go for another editor builder of Weebly which is the Standard editor that offers the plethora of attractive templates suits as per several genres of business and can ascend the visual spectacles of your website. Weebly is one of the most popular cloud-based website builders yet it provides the users with the complete regulatory control over customization of different page elements of your website.
Not only that, you can even devise your website with some additional features like newsletters and more that could boost engagement rates. With powerful and free solutions for website building, it is one of the greatest platforms for a top-notch website.
These are some of the best website building platforms that can help you with a powerfully functional website. Not only they can save your time, but their easy interface can help the beginners and amateurs to develop and extend their business online too with an excellent website.