Below is a list of the top and leading Vietnamese Restaurants in Canberra. To help you find the best Vietnamese restaurants located near you in Canberra, we put together our own list based on this rating points list.
Canberra's Best Vietnamese Restaurants:
The top rated Vietnamese restaurants that offers the best quality and authentic Vietnamese food are:
Bistro Nguyen's
iPho
Green Bamboo Vietnamese Restaurant
Bistro Nguyen's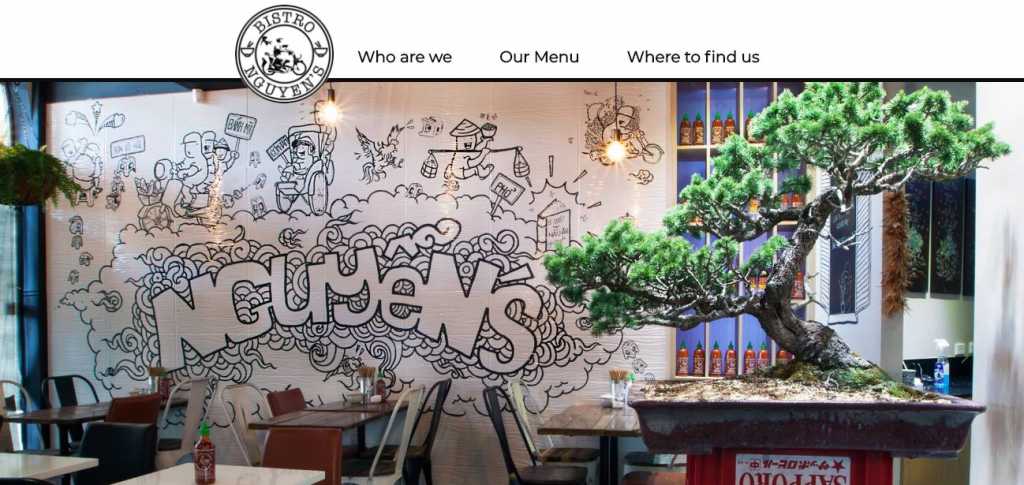 Bistro Nguyen's situated in the city, Bistro Nguyen's is the perfect place for a quick eat. Bistro Nguyen's is fast, delicious and authentic Vietnamese food. Meaning no shortcuts. Their food is made fresh with lots of love and care. With a large selection of flavorful stir fry, heartwarming soups,  and mouth-watering rice dishes, come to Bistro Nguyen's and experience some of the best Vietnamese food that Canberra has to offer.
Products/Services:
Entree, Pho, Saigon Bread Roll, Vermicelli, Rice, Noodles, Nguyen's Special, Stir Fry, Dessert, Drinks, Roll your Own
Location:
Address: 78-80 Alinga St, Canberra ACT 2601
Phone: (02) 6262 6888
Website: www.bistronguyens.com.au
Review:
"Really really good. Family run, boisterous, delicious. Lemongrass Chilli tofu is the best I've ever had, even my meat living friends order it. The fried rice cake entree is another awesome veggie dish."-Matt Dening
iPho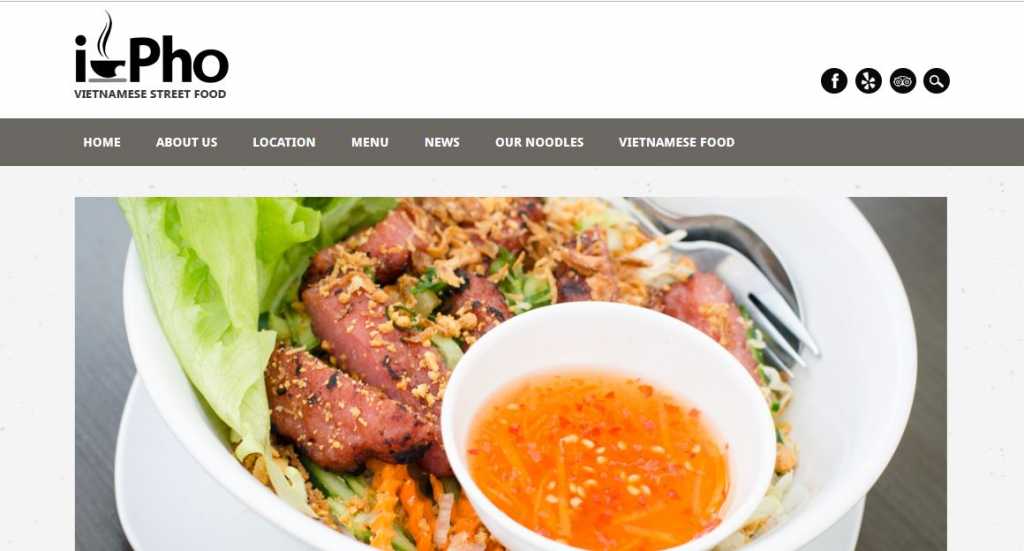 iPho the logo says it all. "I" refers to the very personal touch of the proprietor, Vanessa. It's her family's home-grown recipe for Pho that started our small restaurant in Garema Place. iPho 12-53 02-Sep-2014 8806_The story goes that her husband always said that when Vanessa made Pho at home, it taste so good that there was never enough! All of a sudden relatives and distant friends invited themselves over to savour her Pho, which had such a deep, super meaty flavor that it tasted even better as it simmered over and over. Vanessa never cooked just a soup pot, but an urn so large it could feed a battalion of army! The bowl with the bite is a play on Apple's iPhone logo. The bowl with the bite means deliciously fresh, crisp and juicy like an apple. Personality, freshness and communication is what iPho is all about!
Products/Services:
Pho, Goi Cuon (Summer Roll), Com Tam, Banh Mi, Flat Rice Noodles, Rice Vermicelli Noodles, Yellow Egg Noodles, Starch Noodles
Location:
Address: Garema Place, 1/66-68 Bunda St, Canberra ACT 2601
Phone: (02) 406 776 888
Website: www.ipho.net.au
Review:
"My favourite place to stop and have dinner once a week! Love their pho and their pricing"
-Lachlan Ashton
Green Bamboo Vietnamese Restaurant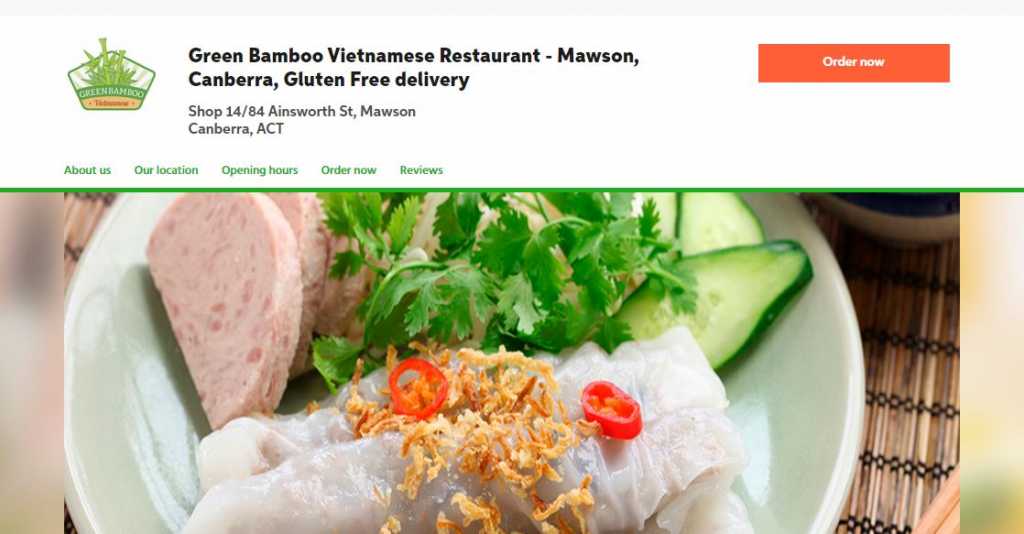 Green Bamboo Vietnamese Restaurant dishes are unique on its own way. Same goes with traditional Vietnamese cuisine, served at Green Bamboo Vietnamese Restaurant to satisfy and provide that Asian taste bud of yours. They are currently located at Shop 14/84 Ainsworth Street, Mawson ACT, and they are both accepting pickup and delivery services on Mondays to Sundays. Their menu includes Crispy Skin Boneless Chicken, Beef in Chilli Sauce, Sizzling Fish Fillet, and many more. They aim to serve their customers well-cooked dishes to satisfy their cravings.
Products/Services: 
Meal Deals, Entree, Vegetarian, Soup, House Specials, Beef Dishes, Chicken Dishes
Pork Dishes, Lamb Dishes, King Prawn Dishes, Fish Dishes, Squid Dishes, Seafood Dishes
Noodle Dishes, Vietnamese Laksa, Vegetarian Dishes, Rice, Beverages
Location:
Address: Swinger Hill Shop, 14/84 Ainsworth St, Mawson ACT 2607
Phone: (02) 6286 4383
Website: www.greenbamboovietnamese.com.au
Review:
"Great food and great staff. Great place for casual dinning. If you do not mind sharing meals, you can enjoy wonderful food they offer with your friends. They also provide containers for left overs, help you a lot for the next day lunch"-Yuka Kawano