Below is a list of the top and leading Vegan Restaurants in Canberra. To help you find the best vegan restaurants located near you in Canberra, we put together our own list based on this rating points list.
Canberra's Best Vegan Restaurants:
The top rated vegan restaurants that offers the best quality and nutritious vegan dishes are:
Au Lac Dickson Vegan Cuisine
Kingsland Vegan Restaurant
An Nguyen Vegan
Au Lac Dickson Vegan Cuisine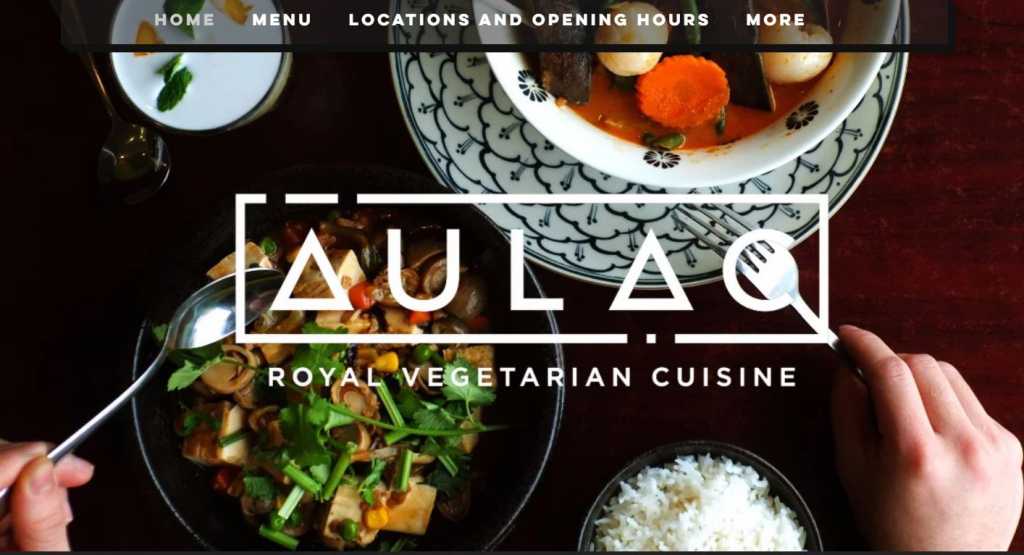 Au Lac Dickson Vegan Cuisine the legendary Au Lac is considered the ancestral kingdom of the Vietnamese people. For Buddhists, Au Lac is a treasured and a very peaceful place. They have always been committed to preparing the freshest food ever since they first opened their doors in 2000. They are determined to keep this commitment rolling. At Au Lac, it's all about fresh, quality and healthy vegetarian food. They take great care in their food preparation processes. They don't cut corners or settle for any less than the best authentic taste. Their fresh produce is purchased fresh daily from the local markets; along with their carefully select imported ingredients to ensure the exceptional quality. Combined with their special and exclusive homemade sauces, Au Lac promise to deliver the most satisfying and unique dining experience.
Products/Services:
Wraps and Rolls, Dumpling and Buns, Asian Salad, Hot Soup, Stir Fry, Soy Beef, Soy Fish, Soy Chicken, Fresh Vegetables and Tofu, Stir Fried Noodles
Location:
Address: 4/35-39 Woolley St, Dickson ACT 2602
Phone: (02) 6262 8922
Website: www.aulac-restaurant.com.au
Review:
"Absolutely fantastic for vegan eats. The sou duck and beef massaman are incredible. The staff are efficient and friendly, food is well priced and remarkably quick to serve. I would go here as my default vegan option every day of the week."-Mike Turvey
Kingsland Vegan Restaurant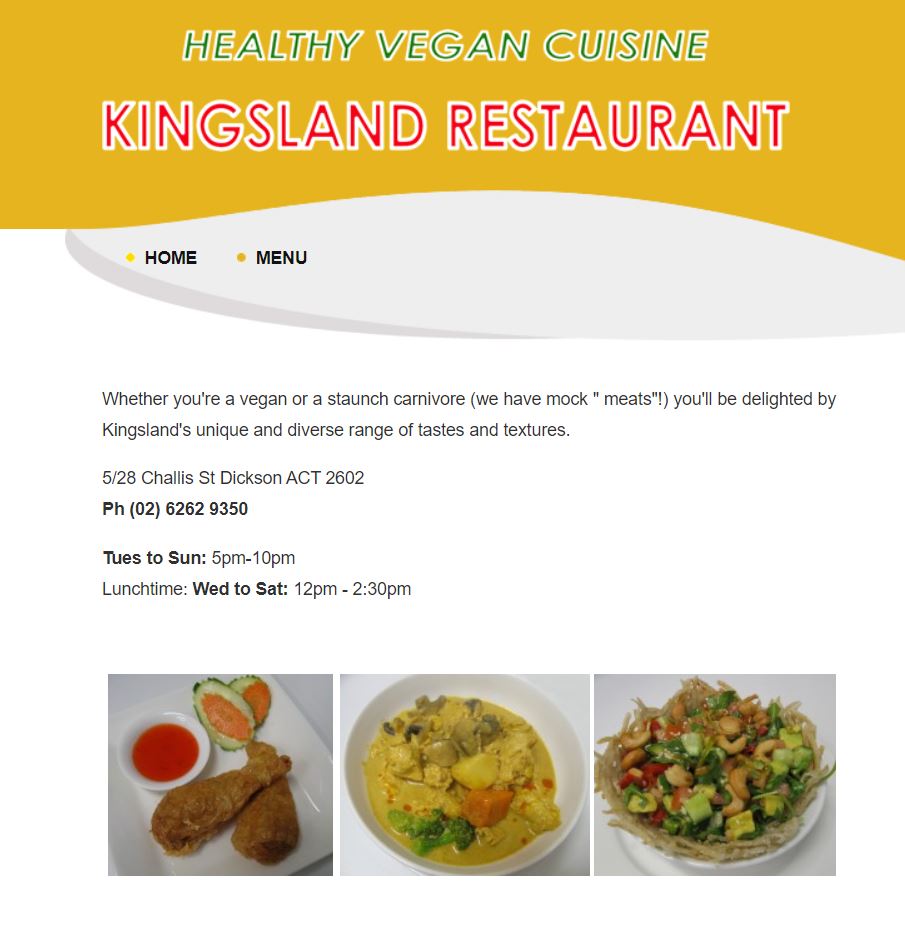 Kingsland Vegan Restaurant whether you're a vegan or a staunch carnivore, they have mock "meats", you'll be delighted by Kingsland's diverse and unique range of tastes and textures. All their ingredients are plant-based and natural : healthy VEGAN cuisine. The pinnacle of vegetarianism! Absolutely none of their ingredients come from any animal. Where the menu says Beef or Chicken etc. it refers to meat alternative or mock meat.
Products/Services:
Entrees, Soups, Curry, Vegetables, Tofu, Seafood, Chicken & Duck, Beef, Lamb & Pork
Noodles, Rice, Lunch Plates, Dessert, Drinks, Special Packs, Banquet
Location:
Address: 5/28 Challis St, Dickson ACT 2602
Phone: (02) 6262 9350
Website: www.kingslandvegan.com.au
Review:
"I'm very happy to find this place. Food is great, price is good, a lot of options and staff is friendly. I like how they keep their rice. No public holiday surcharge."-Yen Kooy
An Nguyen Vegan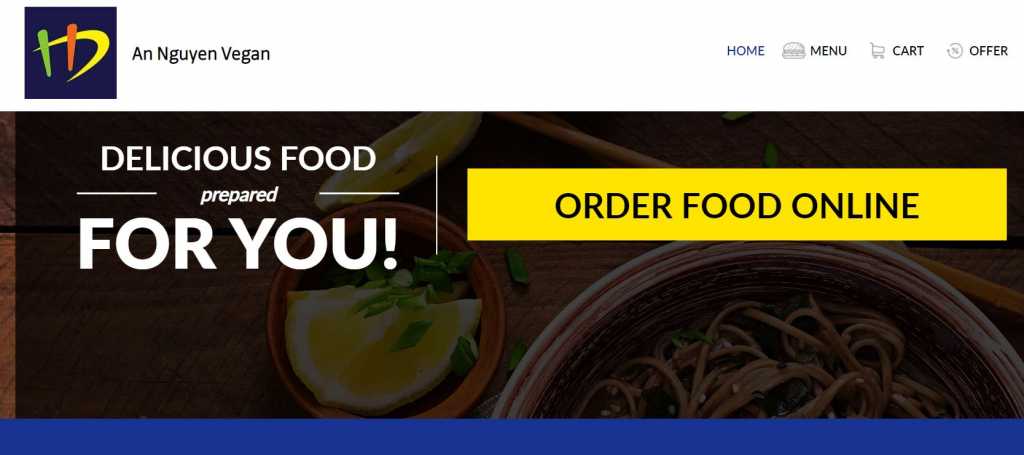 An Nguyen Vegan casual dining vegan restaurant featuring a menu of Vietnamese and Asian style dishes as well as a selection of vegan desserts like ice cream and fried banana. Savory foods include tofu and vegetable wok dishes, noodle soups, rice plates, curries, and different mock meats like soy fish, soy chicken, vege beef, and drumstix. Set lunches are offered Friday and Saturday. Can provide banquet options as well. At the counter also find the day's selection of cake slices and cupcakes. Est. 2017 and is a sister restaurant to Kingsland Vegan.
Products/Services:
Entrees, Soups, Noodle Soups, Rice Noodles, Stir-Fried Noodles, Savoury, Curry, Vegetables
Tofu, Soy Meat, Soy Seafood, Rice, Dessert, Drinks, Lunch Plate
Location:
Address: 54 Giles St, Kingston ACT 2604
Phone: (02) 5105 9888
Website: www.orderfromus.com.au/annguyenvegan
Review:
"Cute vegan Vietnamese restaurant. The pseudo-duck pancakes were amazing! We also had the laksa which was delicious too. Will definitely be visiting again"-Angela Caird