Tunics are a versatile style solution that is becoming increasingly popular with Australian women. Generally paired with form-hugging leggings or jeans, these tops come in a wide variety of shapes, sizes, and patterns.
In its simplest definition, it is a relaxed fit top that normally goes past the bottom in terms of length. Tunics often come in the shape of a shirt, top, or even in the form of a dress. They look great on all kinds of figures due to their A-line shape. They are easily combined with other pieces from your wardrobe and can be suited to all type of occasions.
Tunics have been a staple of women's style for millennia, and it's no wonder they are popular with women who want a practical yet stylish wardrobe option. If you are looking for the best tunics in Australia, check out the following list.
3 Best Tunic Stores in Australia:
I Love Tunics
Rockmans
Iconic
I Love Tunics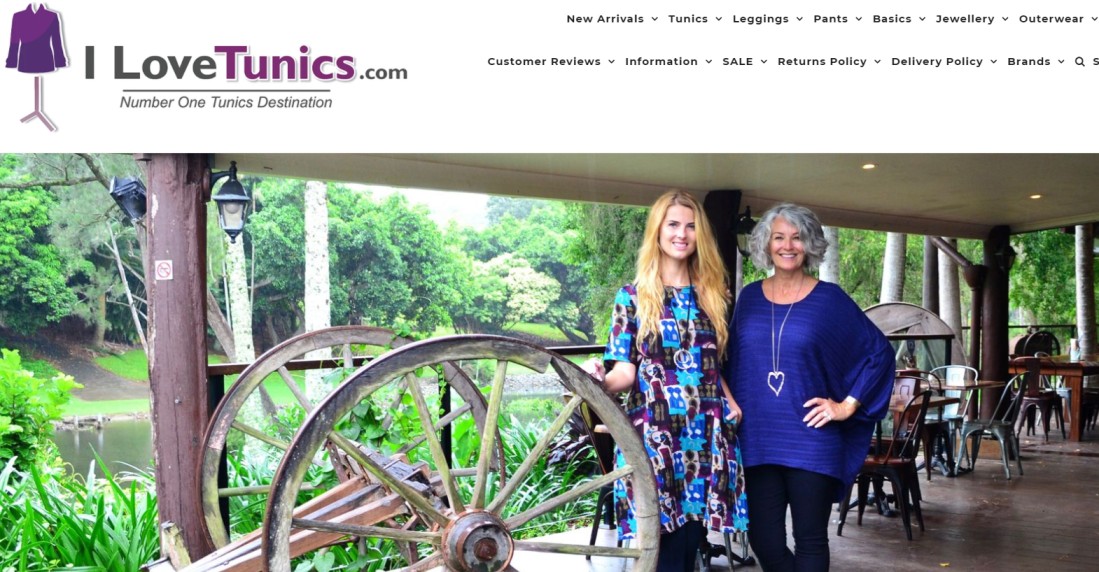 Website: https://ilovetunics.com
As the name implies, I Love Tunics is a business that is focused around the sale of women's tunics. It is a totally Australian owned and operated business that started from humble origins selling tunic tops and kaftan style tunics at local markets in Melbourne. After receiving feedback from their customers, they decided that they would move to design and manufacture their own branded tunics, with an emphasis on longer tops designed to wear with leggings.
The label ilovetunics was launched in 2007 and has sold tunic dresses and tops made from natural fabrics. The range includes designs perfect for plus size and mature women. Over the years, they have participated in a variety of trade shows and have supplied their branded tunics to boutiques around Australia.
Now relocated to Coolangatta, Queensland, I Love Tunics has greatly expanded their collections and supply other leading tunics brands alongside their own. They now offer the most extensive and lavish range of affordable women's tunics in Australia.
Their online store is expansive and easy-to-navigate. There's a wide range of tunic styles divided into different categories for easy browsing, as well as leggings, pants, outwear, footwear and even jewellery and other accessories.
The I Love Tunics website has everything one could need to create a workable and versatile tunic-based look. It's an excellent destination for women who want to reinvent their look with a fantastic investment in highly-versatile tunic tops and tunic dresses.
Rockmans
Website: www.rockmans.com.au
Rockmans is a boutique fashion company that has over 300 stores around Australia. The brand has more than 85 years of industry experience, and they are focused on delivering budget-friendly fashion and accessories.
They are renowned for their colourful prints and clothing that's focused on flattering comfort for all kinds of women. Their team is always working to meet feminine style needs and embrace a joyful, sincere approach in everything they do.
Rockman's carries a range of high-quality women's tunic tops that are flattering for all sizes, accentuating assets and flattering curves. They have many chic and stylish options that enable women to select something perfect for a range of occasions, from casual lunch catch-ups to a day at the office.
The Rockman's range of tunic tops are made from exceptional materials, but they don't come with the heavy price tag. They are an ideal store to top up a wardrobe with excellent selections that ensure style and comfort no matter the setting.
With free shipping on orders over $80, there's plenty of incentive to splurge via the online store. There is even a Click & Collect option for those who want to save money by visiting a store. There are free returns and exclusive offers available to their VIP members.
Katies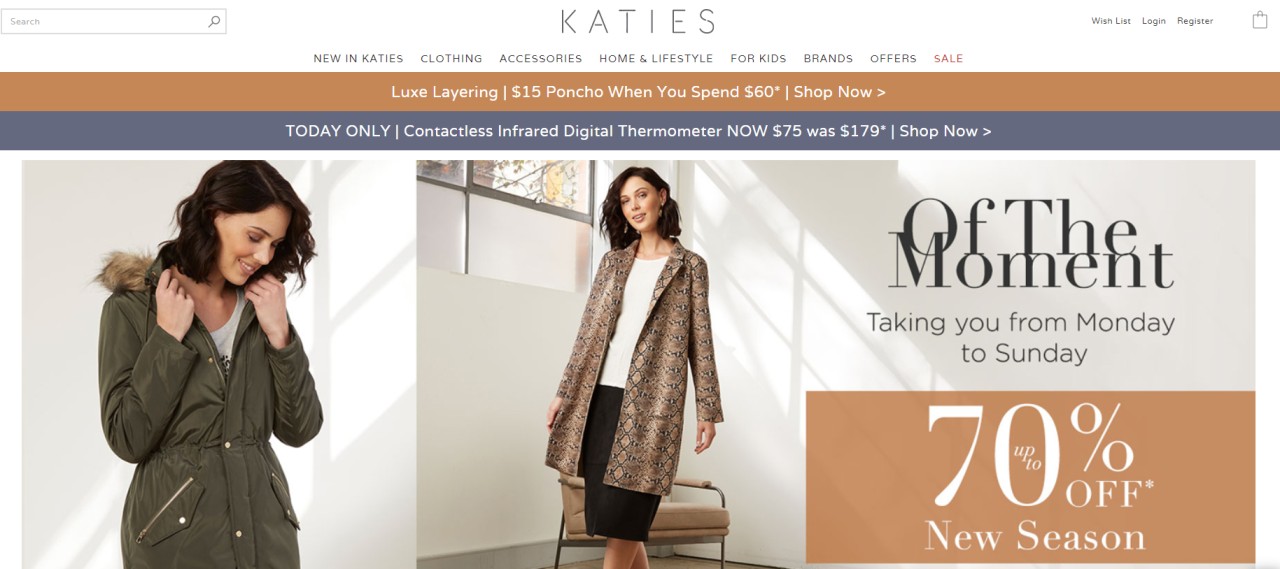 Website: www.katies.com.au
Katies is a fantastic boutique fashion shop that's ideal for women to both look and feel great in their clothing. Katies is one of the best on-stop-shops for fashionable, affordable, and flattering outfits for women of all shapes and sizes. With 150 stores across Australia and a convenient online store, it's easy for customers to shop at Katie's any way they like.
There's a tunic top perfect for any kind of woman in the Katies inventory. Their broad range has options that suit any kind of budget or style preference.
Katies has an expansive range of stylish tunic tops that deliver a fresh and contemporary look for all kinds of women.  Their affordable range has a myriad of options on display that are perfectly paired with existing trousers that women have at home.