Getting the right backpack is an important staple purchasing decisions. Backpacks are essential travelling tools for almost any situation.
A quality backpack will not only have plenty of pockets to help keep your items organised, but will also be comfortable, trendy and durable.
Top backpack shops in Australia
In our round up, the top Australian backpack companies are as follows:
Kingsons – offering the most advanced solar power backpacks
Bellroy – a wide range of bags
Kathmandu – a company focused on outdoor gear
Quiksilver – their bags feature beach going materials
Crumpler – a niche focus on bags
Kingsons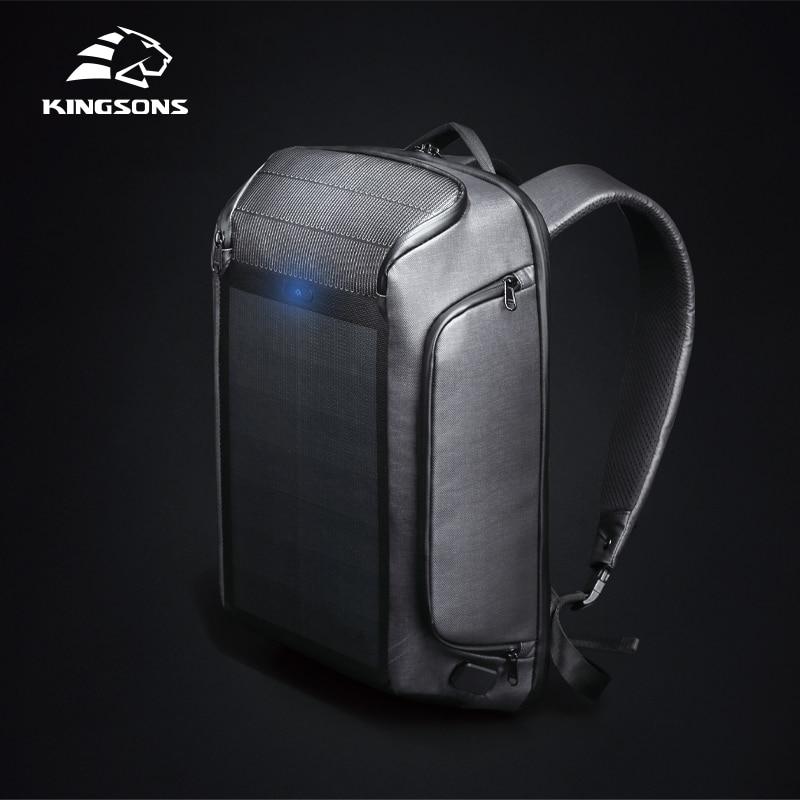 Website: kingsonsofficial.com
Kingsons is a global backpack supplier selling a range of Kingson and Mark Ryden branded backpacks. The company's vision is to sell and provide the highest quality bags available in the market. Many of their products focus on technology driven carry with built in battery packs or pass through loops with USB outlets for recharging electronic devices.
Their choice of internal pockets is carefully considered for specific items you might carry. Examples include a plush padded laptop sleeve for 13, 15- or 17-inch laptops depending on the bag, a separate tablet sleeve, and other pockets for chargers and cables. Other handy features include an anti-theft pocket where you can safely store your keys, wallet and passport. For regular travelers, RFID materials are available for extra security. All the pockets are easily accessible with spacious compartments to organize whatever you decide to carry. Because of the sleek design and material choice, their bags are not only waterproof but ideal for both the gym and office. Depending on your individual needs, smaller chest or sling bags are also available with anti-theft zippers.
All their bags have a lightweight breathable design with ventilated padding on the back to give you solid lumbar support. These bags are designed to last for long periods of use each day.
Bellroy
Website: bellroy.com
Established in 2009 as an Australian accessories brand, Bellroy has expanded its carry to include a wide range of bags such as backpacks, totes, slings, briefs and messenger bags. Bellroy derives its company name from Bells Beach in Melbourne Australia where the company headquarters is located. Bellroy has continued to sustain a positive company image as a certified B Corporation and with great customer support.
What sets Bellroy apart from others is their unique approach to design. The external design of their products is slim and trendy with practical leather accents that doubles as a bike loop on their backpacks. Most of the bag's material use is constructed with either a venture weave polyester or rugged cordura nylon to keep the overall package light weight. Aqua guard YKK zippers are used to keep water out and other intuitive design solutions are employed such as the clever use of magnets or detachable loop straps. All their bags feature a useful key clip, and other include a fleece lined pocket for storing sunglasses or your mobile.
Kathmandu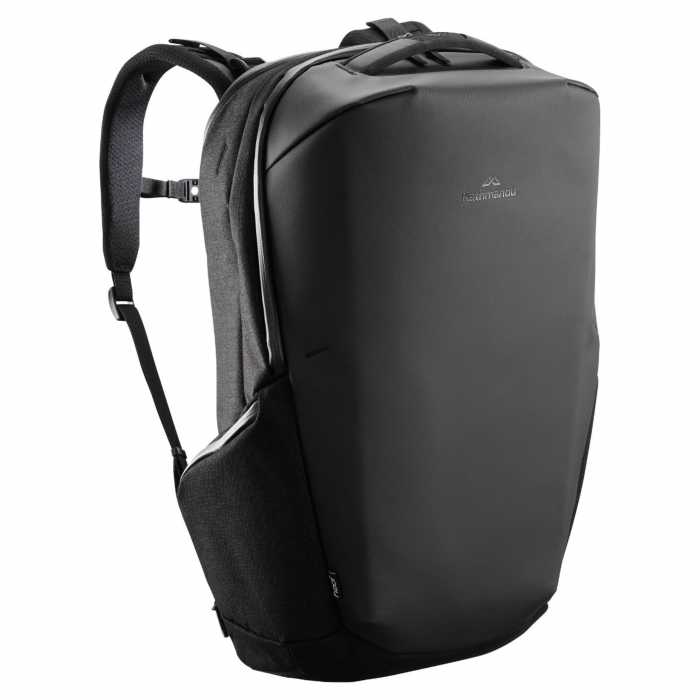 Website: kathmandu.com.au
Kathmandu is an outdoor apparel store based in New Zealand and Australia that has since expanded to its current global presence. Being a company focused on outdoor gear, they have a range of backpacks with features you just can't get anywhere else.
These are specifically tailored for camping, hiking, or other outdoor recreational activities. Their gear is designed to last with a quality warranty and product repair program. Meaning Kathmandu charge a fair price for normal wear and tear on products after long heavy sustained use. This is inline with their policy to either repair, recycle or repurpose their products with the overall goal of zero waste landfill. It is these initiatives that make Kathmandu the largest Australasian retailer with a Certified B Corporation rating.
Before any gear is sent to market, it is designed, tested and adapted in rugged landscapes. Meaning every product they offer is reliable, durable and adaptable depending on your use case and scenario. Because these bags are designed to stay primarily outdoors, large sizes are available that will easily house all your essentials for multiple days at a time. If you happen to not be fully satisfied, they have a return and exchange policy you can review online.
Quiksilver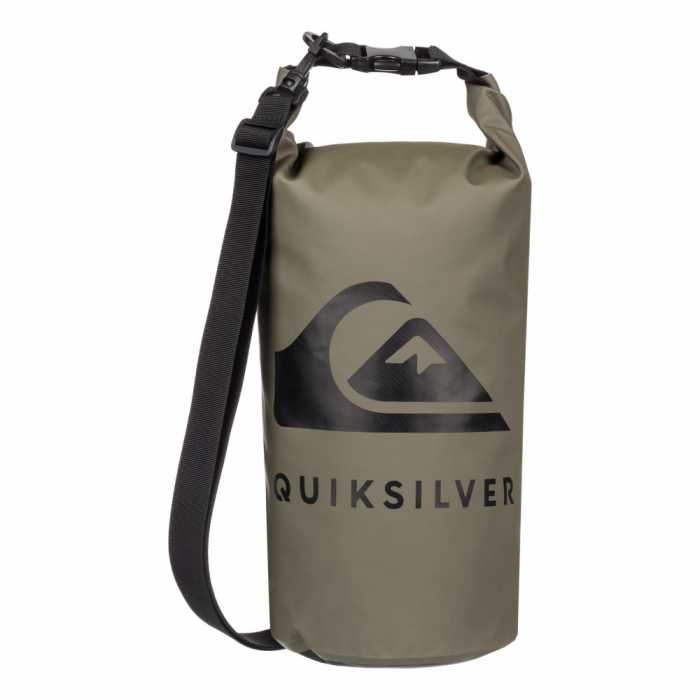 Website: quiksilver.com.au
Designed to offer surf-inspired gear, Quiksilver is another Australian company that also offers a range of backpacks. Originally founded in the beachside town of Torquay in Australia, Quiksilver has expanded its operation to now be based in Huntington Beach, California. As part of its growth, the company also produces apparel for women under their Roxy brand. The logo of which, is a spin off from the original Quiksilver logo to be reflected on an angle forming a heart.
Because of the beach inspired element their products are based upon, their bags feature beach going materials, such as neoprene padding over luggage straps. Other products such as their wet dry bag is composed of a sealed tarpaulin and polyester fabric to keep important valuables dry. Securing this bag is done using a roll top enclosure to ensure to seal is tightly secured for watertight protection.
In line with the companies desired target market and product history, their product range has a variety of interesting colorful prints that catch the eye. Of course, more subtle muted colors are also available should you prefer a stealthy look. Overall their backpack line features a diverse arrange of different form factors depending on your desired carrying capacity. Product names are clearly labelled to associate its use cases with its design choices.
Crumpler
Website: crumpler.com
Crumpler is an Australian bag manufacturing company with headquarters in both Melbourne and Berlin. With a niche focus on bags, the company has developed projects for just about every scenario. These areas include messenger bags, photography bags, laptop bags and luggage bags.
The history behind the company began when the two founders David Roper and Will Miller needed to design custom bags for their bike courier company. This started off as a simple messenger bag that didn't need to be removed while on the move. Concepts continued to expand from there to Crumplers current market presence with pop up stores in Paris, Sydney and Queensland.
One of Crumplers iconic range is their signature messenger bags. All their bags are built for purpose and made to last. This means you'll likely find an option with the exact dimensions and volume capacity you need. Something that's not overtly bulky, yet also sleek and fashionable that helps you get the job done. In other words, the same bag is offered in multiple sizes so you can choose one in not only the ideal color, but form factor.
It is interesting to note Crumplers bold choice of some strong vibrant colors that make a statement and the recycled fabric many of the bags are made from.