Below is a list of the top and leading Things to Do in Adelaide. To help you find the best thing to do located near you in Adelaide, we put together our own list based on this rating points list.
Adelaide's Best Things to Do:
The top rated things to do in Adelaide are:
⦁ Rally Drive Adelaide
⦁ Escape Hunt Adelaide
⦁ RoofClimb Adelaide Oval

Rally Drive Adelaide
Rally Drive Adelaide is only a 30-minute drive (51 kms) from the Barossa Valley tourist region, east of Truro. The Adelaide track is the longest and fastest in Australia, so you're guaranteed to have a great time!
The fun of rally driving doesn't end on the track – it's also an exciting spectator sport. At the Adelaide track, they have a two-storey shed with an observation deck giving you panoramic views of all the action. You'll be able to snap many photos and videos on the day, creating memories you'll never forget.
The track's owned by the Walkerville All Cars Club, who are there to answer any questions you might have about the cars or the track. They're experienced and professional Rally Drivers, many of whom are rally winners. They'll make sure you drive as fast as possible while still staying safe. Once you're finished driving, you can enjoy a full-throttle hotlap ride in the passenger seat.
Products/Services:
Triple Hotlap, XLR8, 2 Car Blast, Half Day Extreme, Group Bookings, 13 Lap Combo, Turbo & Pack
Location:
Address: 88 Old Railway Rd, Steinfeld SA 5356
Phone: 1800 208 000
Website: www.rallyschool.com.au
Reviews:
"You should never miss this out!" – Carls A

Escape Hunt Adelaide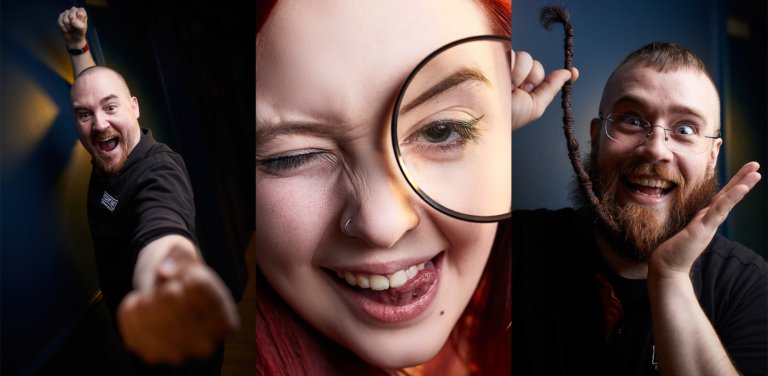 Escape Hunt noun Def: The name given to 60 minutes of pure, unadulterated excitement, during which you and your teammates lose yourselves in an incredible experience, working together to follow a series of fiendishly clever clues and escape a locked room.
The pressure's on, the clock's ticking, the adrenaline's pumping. Escape Hunt isn't something you watch, it's something you experience from the heart of the action. After the buzz of Escape Hunt, other entertainment just feels flat.
Escape Hunt began life in 2013 when they opened their first branch in Bangkok. Inspired by great online computer games such as Myst and Crimson Room they set out to create something utterly different but equally compelling. The result is a truly immersive experience where Escape Hunters are transported to another era to solve a mind-twisting mystery created by Escape Hunt Studios – their global game design team.
Today they've branches everywhere from Buenos Aires to Birmingham and Melbourne to Miami, with more opening all the time. They're proud to saythey've escape rooms in every continent (well, almost – Antarctica's penguins aren't interested) and they continue to grow through a network of franchises, making them the global leader in the world of escape rooms.
Products/Services:
Exciting Room Experience, Team Building
Location:
Address: enter via, Level 3/133 Rundle Mall, Twin St, Adelaide SA 5000
Phone: (08) 8223 7770
Website: www.escapehunt.com
Reviews:
"
Such a fun place to go for a group excursion. My work had their Christmas party here and it was the perfect place. The drink options were nice and we had an open bar after we completed our rooms. I definitely want to go again sometime soon.

" – Star Box

"
Omg I love this place it is so good to have a party and just for fun I have been here 4 times and they never disappoint
." – Pug Bread
RoofClimb Adelaide Oval

RoofClimb offers an exhilarating adventure across Adelaide Oval's unique roofline. With a wide range of climb possibilities, an unforgettable experience awaits – twilight views, sparkling city lights or blue sky in every direction.
Whether you're looking for fun things to do with kids, with a group of mates, or with your special someone, a RoofClimb ticks all the right boxes.
Products/Services:
Baptism, Funeral, Weddings

Location:
Address: War Memorial Dr, North Adelaide SA 5006
Phone: (08) 8331 5222
Website: www.roofclimb.com.au
Reviews:
"Great way to see Adelaide and the oval from above. The tour guide is knowledgeable and passionate. Even with a small fear of heights it's completely safe. Well worth the experience." – John Goodridge

"Great activity for team building events. Spectacular views of Adelaide Oval and city with Mountain views. Should be done in nice weather. I have done a tour of MCG as well anf both stadiums are worth visiting." – Yawar Saeed