Solar panel installations are an awesome investment for any Australian home or business, and in the sunshine state of Queensland, it makes even more sense.
The following will take a look at the best solar panel installers in Brisbane.
Who are the best solar panel contractors in Brisbane?
Here are the leading solar panel providers:
Queensland Solar & Lighting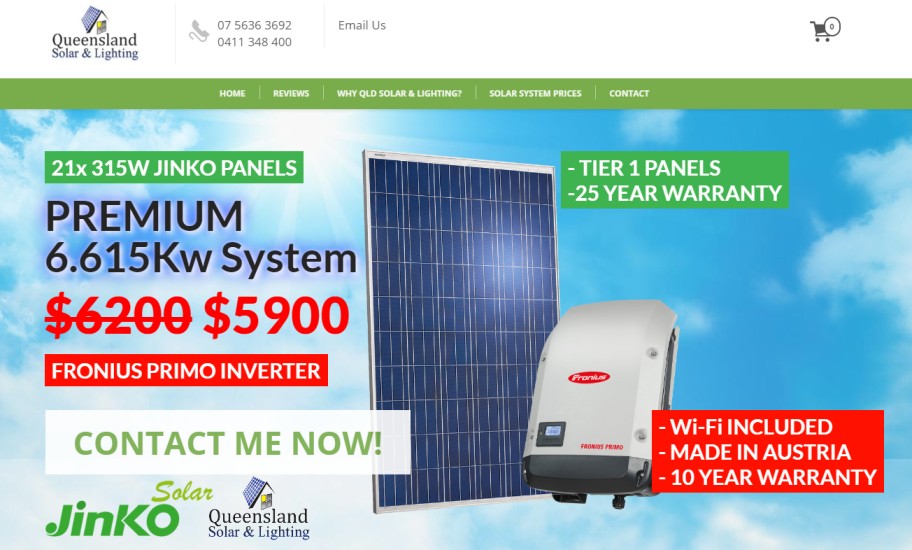 Contact:
Website: www.queenslandsolarandlighting.com
Address: 5/50-52 Stevenson St, Paddington QLD 4064
Phone: (07) 5636 3692
Based in Brisbane, Queensland Solar & Lighting has been around since 2013 installing residential and commercial solar to over 1000 premises in the last decade. They mainly serve the areas of Ipswich, Sunshine Coast, Gold Coast and greater Brisbane region.
The business does not spend a lot on marketing and gets most of the work from referrals, meaning that it can pass the savings on to their customers. These sharp prices have made Queensland Solar & Lighting a strong competitor in the Queensland scene despite their relaxed attitude towards sourcing leads.
They also allege that they have recovered no complaints about their work from past customers in the entire time they have been in operation. This down to earth approach makes Queensland Solar & Lighting desirable for someone who wants residential solar PV without any fuss or hassle.
Pedleys Solar
https://www.youtube.com/watch?v=mY9DyaYX8-k&feature=emb_title
Contact:
Website: www.pedleys.com.au
Address: 12/39 Dunhill Crescent, Morningside QLD 4170
Phone: 1800 270 963
Pedleys Solar were established in 1978, and have been committed to their clients and employees since the start. Offering some of the highest quality accredited electricians that a company can offer, they provide solar solutions and work in locations across Northern New South Wales and South East Queensland. With over 40 years of experience, they offer a range of solar solutions including solar panels design and building, installation, solar battery storage, energy efficiency audits, solar power for commercial purposes and general solar electrical services. You can find everything you would ever need relating to solar solutions, and Pedleys Solar can provide it for you. Their accreditations and awards speak for themselves, and their work is definitely of a high standard of quality. If you are thinking about going solar, then Pedleys Solar might be the company for you.
Solgen
Contact:
Website: www.solgen.com.au
Phone: 1300 660 704
Solgen is the leading supplier and installer of commercial solar PV systems for both commercial and residential premises in Queensland and is a well-respected name in the industry. Solgen has worked on thousand of projects both big and small and is always eager to take on exciting challenges that test their ability to find the best possible solutions.
Solgen are experts at helping businesses find the right mix of solar to offset their power consumption, which helps them to reduce their overhead running costs and improve their bottom line. By doing this, businesses also benefit from a boost to their green credentials as the public see their work with Solgen as a positive environmental protection step.
Solgen also ensures that the work it does is scalable, meaning they make it easy for you to call them up again and add more panels or alter some aspect of your system. They deliver a fully integrated, turnkey solution for any business that utilises them.
The company knows that while many businesses want to make a switch to renewables, they might have some fears about the investment going awry. Solgen is dedicated to making the transition to renewables easy and stress-free, so there's no excuse for a business not to go through with it and reduce their carbon emissions contribution.
When it comes to solar providers in Queensland, Solgen leads the commercial front. Any business in Queensland that wants to switch to solar would do well to investigate Solgen's offer when they do their shopping.
Brisbane Solar Electrical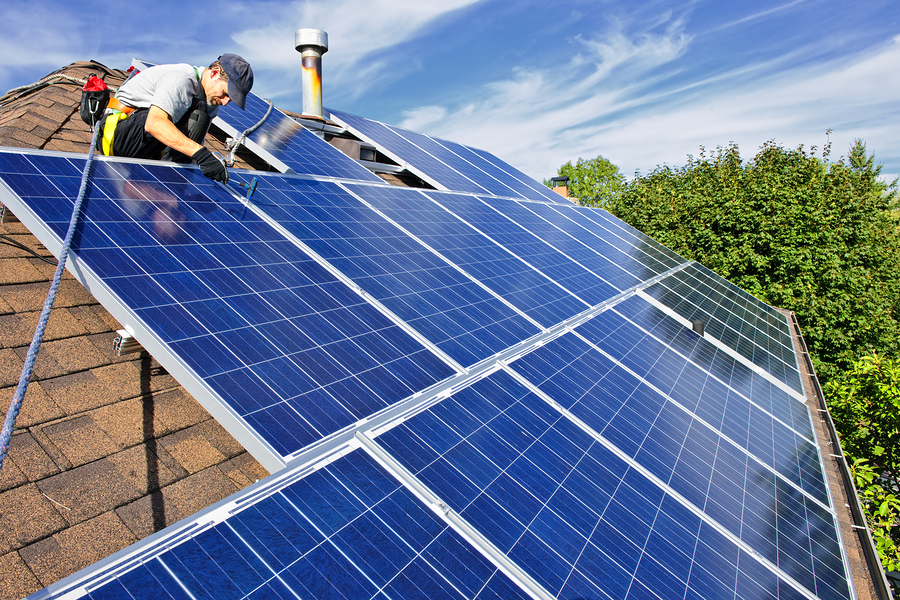 Contact:
Website: www.brisbanesolarelectrical.com.au
Address: 97 Old Cleveland Rd, Greenslopes QLD 4120
Phone: 0430 376 527
Brisbane Solar Electrical is a
Queensland
residential and commercial solar installer with over 3000 installations behind them to draw experience from. The business is committed to providing excellent commercial solar systems that give businesses that chance to offset their energy costs an reinvest those savings back into tother aspects of their operation.
Depending on your requirements, Brisbane Solar Electrical can deliver packages ranging from 1.5kw to 50kw. Their residential installations come with a 10 years warranty on both the panels and the inverter that converts the solar electricity into DC that can be used around the home.
The standard QSE panels that the company use in its installations are high quality, with an efficiency score of 15.4%. It also has a 25 years manufacturer performance warranty as well as insurance from westfarmers with 10 years warranty on defective materials or panels.
Their value offering uses ReneSOLA panels which are highly ranked for their performance efficiency. They represent a good long-term investment for buyers who are interested in offset or eliminating their dependency on the municipal power grid as well as reduce their carbon footprint.
Sunterra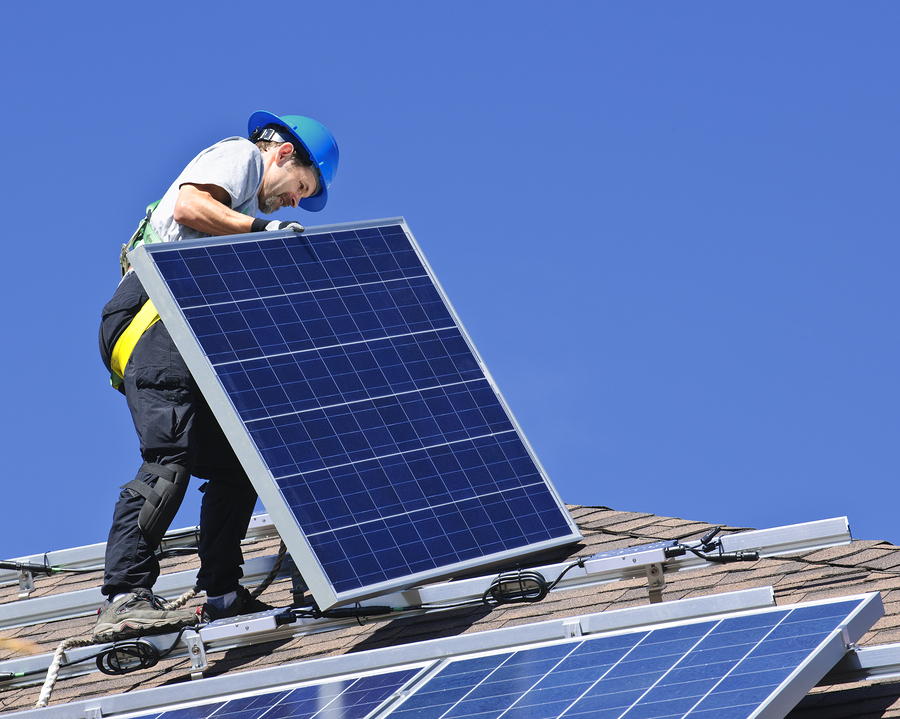 Contact:
Website: www.sunterra.com.au
Address: Level 54/111 Eagle St, Brisbane City QLD 4000
Phone: 1800 312 979
Sunterra is another company that provides residential and commercial solar PV to homes and businesses around the state. They also provide installations of home battery systems that allowed homeowners to store excess electricity generated by their panels to either use in their home or sell back to the municipal power grid in the form of cost savings on your power bills.
Established in Perth in 2010, Sunterra has since been able to expand into New South Wales, South Australia, Victoria and Queensland. Their success is due to their expertise in the design and installation of grid-connected solar systems that help residential homes and commercial business run a cleaner, cheaper energy mix.
They also supply and perform installation of Clean Energy Council (CEC) checked products and create bespoke systems that perfectly suit the needs of their customers. Sunterra is definitely a major player in the Australian solar market and seeking further growth and expansion as demand increased around the nation.
Sky Solar Energy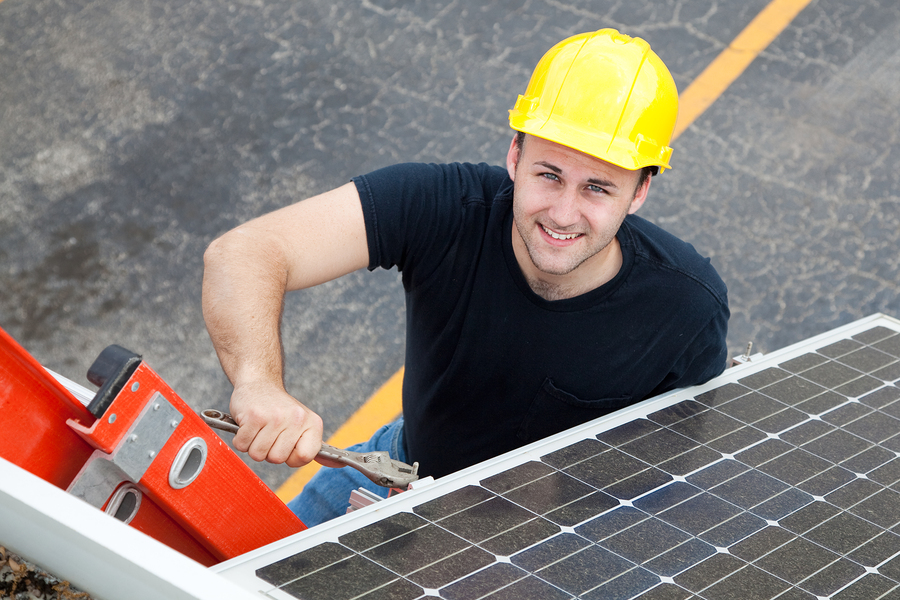 Contact:
Website: www.skysolarenergy.com.au
Address: 4/1645 Ipswich Rd, Rocklea QLD 4106
Phone: 1300 365 699
Sky Solar Energy is a provider of commercial and residential solar systems as well as roofing services. The company specialised in solar panel installations all around Australia with high quality workmanship, thorough warranties, and fair pricing.
This business is all about helping customers discover the money they stand to save by making an investment in a solar PV system. No matter if it's a home or a commercial business, Sky Solar Energy knows how to designer and install a solar panel system that meets the needs of their customers first time, every time.
Their in-house team of solar power technicians are all highly talented and committed to delivering real value to customers through the solutions they design.