If you need to unwind and relax, take your pick from one of these local massage places in Sydney. Even if you are looking for a little bit more than just a simple massage, these day spa locations are more than able to accommodate.
Tired from the 40 hours in 5 days you spend at work? Do your shoulders carry a lot of stress? Is your neck hurting from long hours of staring at the computer? You know what time it is? Massage time!
Treat yourself to a spa day because you deserve it. As you lie back into a massage bed you are on your way to becoming a more advanced version of yourself. Relax and rejuvenate your muscles so that you're back again on Monday feeling refreshed and ready for more action. Once you are feeling relaxed, with your skin glowing – make sure you choose the perfect foundation to keep that glow lasting longer.
Here are 3 local massage places in Sydney:
1. Fleurs de Lys Medi Spa
This Moroccan themed spa pampers you to while giving you a taste of luxury. It is a tribute to ancient Moroccan traditions that you will notice as you enter the spa. The spa opens to an oasis filled with scents of rare oils, beautifully lit by candles accessorised with Moroccan adornment which will rejuvenate and bring about healing to every cell in your body.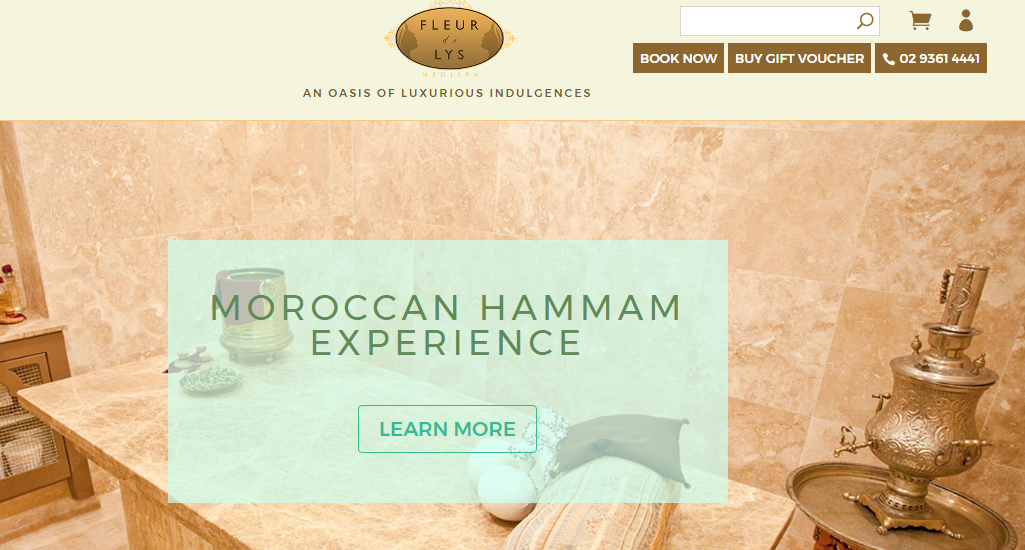 Fleur de Lys Medi Spa offers an array of different medical treatments and spa packages to pamper every one of their clients. They have an efficient team of spa therapists and technicians ensuring that you're in good hands. At Fleurs de Lys Medi Spa they combine dermatological science, health and nutrition to achieve healthy skin and wellness.
Their treatments include facials, body massage, deep therapy, waxing and spray tan. As well as this, their medical spa treatments include oxygen therapy treatment facial, fractional laser, IPL skin rejuvenate, IPL for blond hair removal, microdermabrasion, skin peels, LED light therapy and skin tightening.
They have a range of luxury spa packages which comes in couple options too. Some of them are ultimate relaxation which offers full body hot stone massage that will leave you tension free and energised. Restoring balance is another spa package that helps you restore your inner balance which helps relieve stress that includes full body exfoliation.
The ultimate luxury package called the "Royal Journey" package  is designed to give you a full body massage and a body wrap with the finest marine mud and algae to exfoliate your skin. There's also a "Forget Jet Lag" package for all those frequent flyers.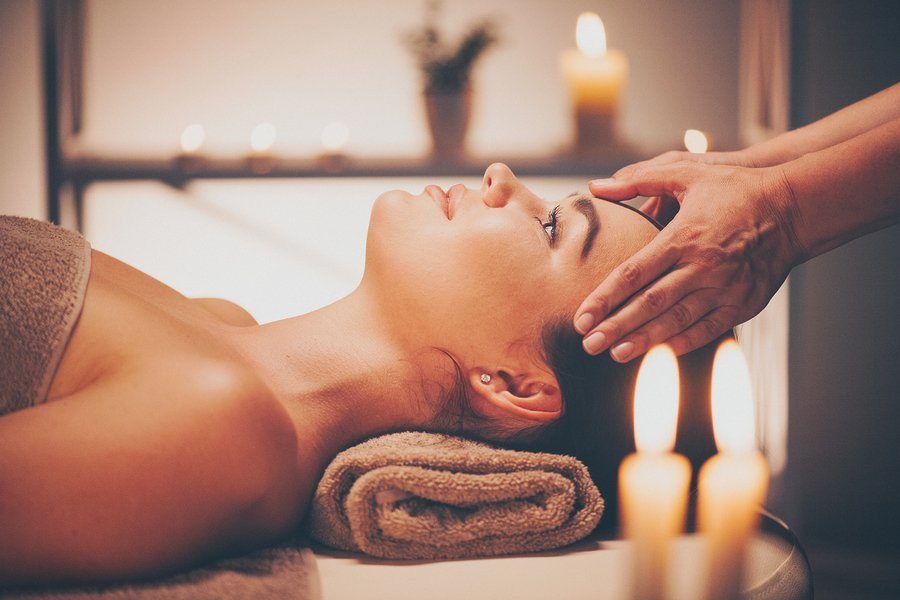 This place is also known for their "24 Carat Pure Gold" package in Sydney. It is a 100% natural, rejuvenating and a luxurious experience you would not want to miss out on. It lifts the skin and makes it firm reducing appearances of fine lines and wrinkles. It would give you a golden glow leaving you looking and feeling like Cleopatra herself!
If you're in the mood to pamper someone or yourself with a special gift the "Moroccan Hammam Experience" is the best money can buy. Did you know that Moroccans have felt that daily bathing for therapeutic wellness has healing powers?
They bring their magic into an enriched journey through the "Moroccan Hammam Experience by" placing you on a heated marble table and covering you with black soap followed and clay with rose water leaving you relaxed and calm. They are also using cutting edge modern cosmeceutical brands making sure to be in line with the skin health & beauty pyramid Philosophy.
It is located in Woollahra, makes no compromise and offers an ultimate relaxing experience. They also have a range of treatments designed especially for men in case you have someone in mind to take with you on your spa day. Whether you go single or as a couple, Fleurs de Lys Medi Spa promises to not disappoint you. Get yourself a Moroccan holiday just a bus ride away.
2. The Darling Spa
Having partnered with international skin cure brands such as La Prairie and ESPA , The Darling Spa located on Level 2 of the Star Hotel is one of the best Sydney has to offer. It features 11 treatment rooms, 2 couple's suites, a steam room and a jacuzzi. It's a must try to those who love a good massage. They have a wide range of treatments you could choose from.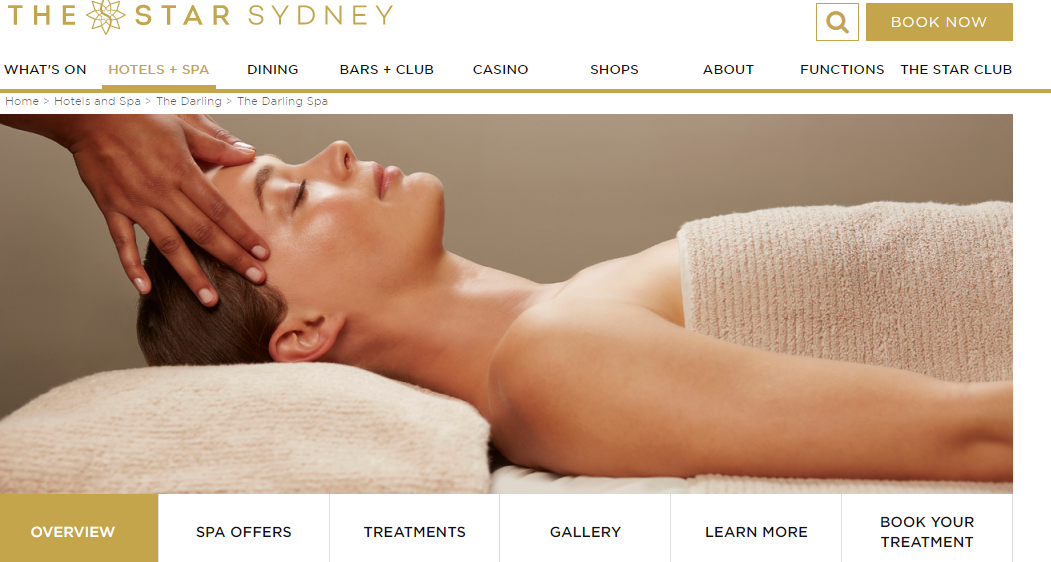 As you walk into through those doors to absolute bliss you are welcomed by a greeter who takes you to the changing room followed by showing you to a dimly lit room and giving you a scented face towel to put over your eyes. They also ask you to fill a questionnaire with questions about how you would like your experience to go.
They have treatments that fit every client from a tired man from work to a pre/post-natal for women. They also have pool side treatments for guests of the hotel. The Darling Spa also comes with Spa date packages and urban escapes, with "Darling De-stress and Solitude" packages that are guaranteed to blow you away, or even the total mind and body package.
If you're planning to take a whole day off to get away from the bustle and hustle of the city go for "The Darling Escape" which is a 4 hour long package that comes with a 60 minutes body scrub, a 90 minute body wrap and a 90 minute facial. This will give you an instant kick to go back to your busy lifestyle with a calm mind and fully energised body.
Take a visual tour of The Darling Spa if you need any more convincing. With the best of European and Asian treatments they will offer you top class pampering that you deserve. It provides you with a great environment to relax, unwind, and reduce stress. Once you go there you'll want to partake in this experience again owing to the service they provide.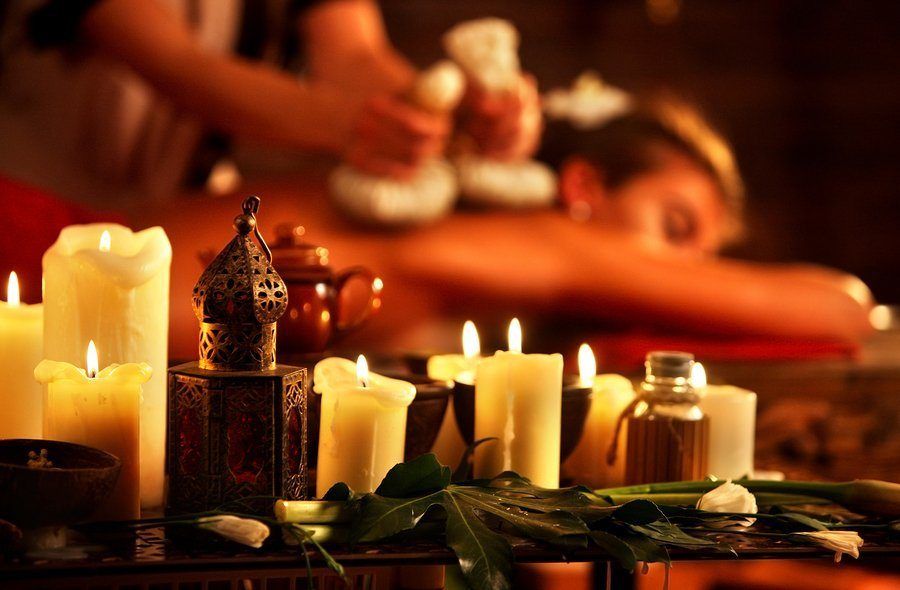 One of their best packages from the signature treatments include "La Prairie Ultimate Caviar Luxury" that will leave your skin richly textured with caviar luxe creams which will firm and revitalise your skin. The 2 hour long treatment includes a la prairie caviar body massage and a 6 minute la prairie caviar facial lift.
This is one of Sydney's best because of its palace like interiors and service that makes you feel like royalty. The spa is also priced high promising good quality products and service to each customer. You can book online and also redeem your casino dollars here as you take a break from your winning spree.
3. Alysium
According to Greek mythology Alysium is a place where gods go to rest. If you're looking for a divine experience you should be at Alysium in the Hilton Hotel where they assist you to fully relax and unwind. By using natural authentic healing methods they offer a variety of treatments. They help you to relax the body, soothe your soul and lift your spirits.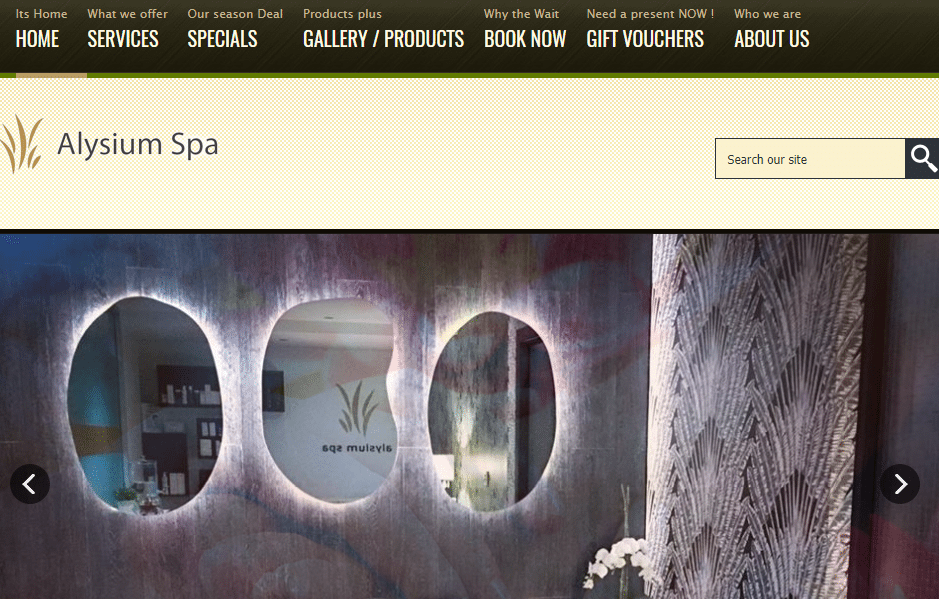 It's an oasis of wellbeing and a getaway from your hectic schedule. They have massage, facials, body wraps and treatment to suit each one of your concerns. The treatments offered at Alysium showcases natural botanical products with their therapeutic properties. Their therapists will make sure to revitalise your body and soothe your senses.
For a full-fledged five star experience you could start with a healthy breakfast at the restaurant below, Chino's, book a personal trainer for your custom workout program and then go up to the clouds for a divine experience to have experiences everything in the lap of luxury. They have different specials every month which gives you a variety of options to choose from.
Some of their most popular treatments include The sea salt body scrub which removes dead skin cells, assists detoxification and stimulates blood flow to the skin surface. These salts are mixed together with essential oils which are bound to send our body to a relaxation mode. Hot stone massage is their signature treatment that helps release muscular tension.
For every weary and tired traveller that's come from afar they have the jet-lag treatment that is ensured to lift your spirits after the 75 minute massage. It wakes you up and balances your senses.
This helps you in recovering from your tiredness and above all a good massage for all your needs. The massage is a fusion of aromatherapy with hydrating gels and reviving oils that detox and awaken the body with a fantastic scalp massage that is quite addictive.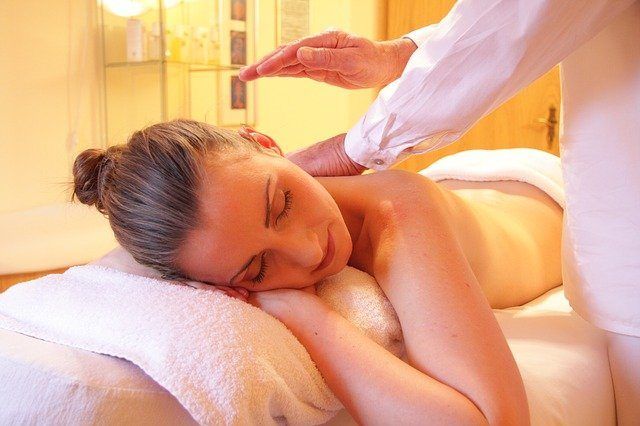 Which Best Massage Place in Sydney Will You Choose?
If you are looking at a busy week ahead or if you've just come back after a 15 hour flight it's time for you to get into one of the best spas Sydney has to offer. It's the fastest way to recover from the longest journey to the longest day at work.
Or if you just want to get away from a busy schedule to a more calm and relaxing venue that's not too far from the city make your pick because you can't go wrong with the 3 local massage places's in Sydney.