Choosing a 3PL provider is certainly a major decision. It is important to conduct proper research in order to find the best 3PL company in Australia that suits your individual needs.
3PL (third party logistics) involves a company using a third party to manage some element of its distribution, which could range from packing stock and warehousing to shipping goods to consumers, or even finding materials for a manufacturer.
3PL providers typically save their clients a fair bit of money, because economies of scale dictate that they can reduce costs on activities like shipping and warehousing by bundling in material for many customers collectively.
For example, rather than 5 companies each paying for warehouses, a 3PL company can store stock for 5 companies in one larger warehouse for a lower cost per client.
If your business is looking for a reliable 3PL provider, you're in luck! Take a look below at the top 3PL providers in Australia.
1. Pendulum Logistics
Pendulum Logistics are an experienced 3PL provider that focuses on servicing clients who work with fast moving consumer goods (FMCG) – products that people routinely buy for little cost, such as toothbrushes and soft drink.
Pendulum Logistics provides logistical support for both business to business (B2B) distribution channels and business to consumer (B2C) shipping. This means that they assist with getting stock to retail outlets from suppliers and with the shipping of goods directly to customers.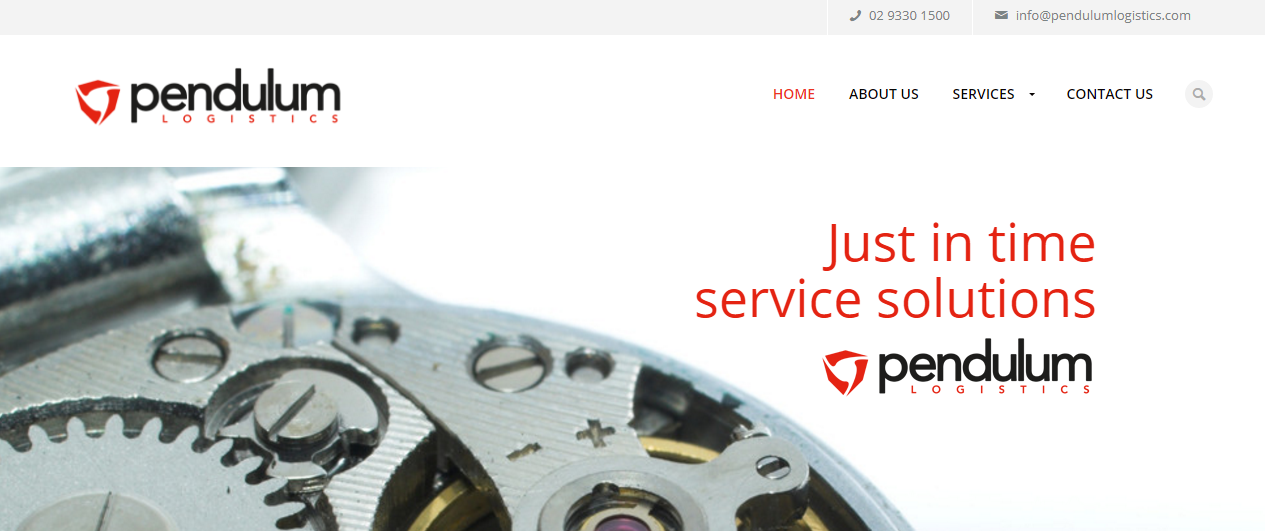 They also aim to provide a "one stop shop" for logistical support, so they can support businesses in all potentially necessary logistical elements, from putting products into their packaging to reverse logistics – essentially ensuring a damaged or faulty product is returned for repair.
As with most product based 3PL's, Pendulum Logistics' main service is warehousing and distribution. Their system ensures that you always know exactly how much stock they are storing for you, and that they can get as much of it as you need out whenever you require it. They warehouse everything in well organised, modern facilities.
Pendulum Logistics delivers nation-wide distribution on all products. They offer road freight, overnight shipping or same day delivery, depending on the urgency of the items being shipped. They also ship products to all major and independent retailers.
The warehousing and distribution system Pendulum Logistics uses is fully digitised, meaning that you can see exactly where your shipment or stock is at all times. Every time a shipment changes hands, a receipt will be available online for you to check.
An unfortunate aspect to every product distribution system is returns. Returns are inevitable, whether it's because the product was faulty or damaged, or the customer just changed their mind. Reverse logistics is the process of getting returned goods back up the supply chain, and Pendulum Logistics will make sure that this happens quickly and efficiently.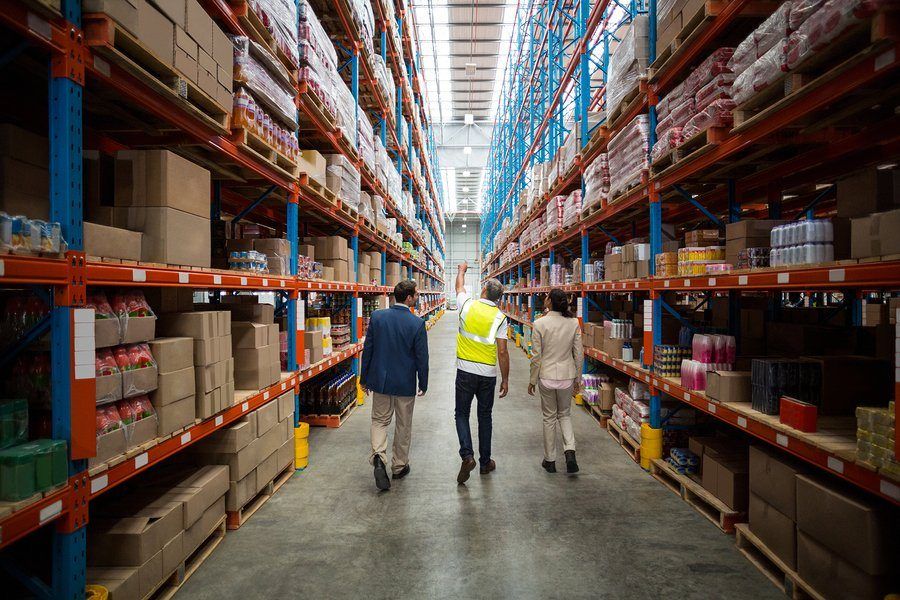 Pendulum Logistics reverse logistical process is also fully digitised, so if a product is returned they will check to see if it is damaged, and if it is it will be sent for repair, otherwise it will be re packaged and added back to your stock at their warehouse.
They offer a product packing service as well. This goes beyond simply unpacking large shipments to send off to retail outlets (although they do that too) – they can also pack your individual products in their sale packaging, and even assemble your goods for you!
The procurement service offered by Pendulum Logistics goes beyond simply finding products for retailers to sell – they can even take over your merchandising and printing! They can create packaging for you, with your logo on it, and make your product look more attractive to consumers.
Their merchandising even extends to creating promotional aids, like billboards or putting your logo on coffee mugs. They can then store your merchandise or ship these to you or to an area you want to grow your business in.
This 3PL provider is especially effective when it comes to sim and gift card packaging solutions. Obviously it is very important that these items do not get damaged, because then they will be useless, so they have invested in finding the best secure packaging possible to make sure that sim and gift cards reach the point of sale undamaged.
The most important aspects when picking a 3PL are reliability and accountability, and they offer both. Through their fully digitised system, you will always know exactly where your stock is for as long as they are responsible for it, and you will know how much of it there is at all times.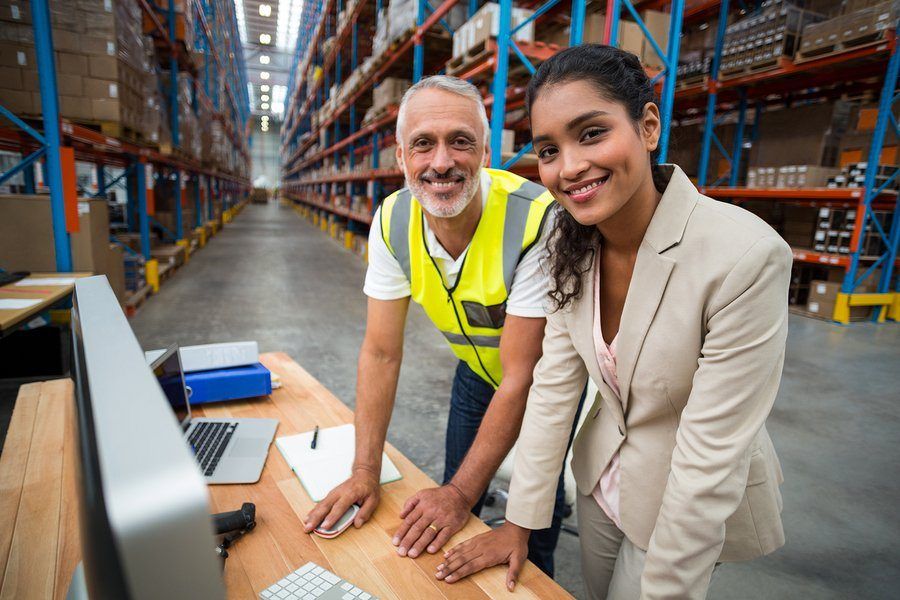 The various shipping options available through Pendulum Logistics also mean that, if necessary, you can have your product anywhere in Australia within a day. This ensures that if you have an emergency, or an opportunity, they will be able to help you to get the best outcome for your business.
2. TIFS Third Party Logistics
TIFS are a 3PL provider that focuses more on e-commerce deliveries (so B2C logistical support) rather than on delivering stock to retail outlets like Pendulum Logistics does. TIFS essentially want to free their clients from the hassle of worrying about stock and shipping and let them focus on selling.
TIFS are experts in delivering products directly to consumers, and understand that you are the one who will have to deal with the complaints if they are not quick enough to process and deliver on orders. For that reason they use cutting edge informational technology to process and deliver as quickly as possible.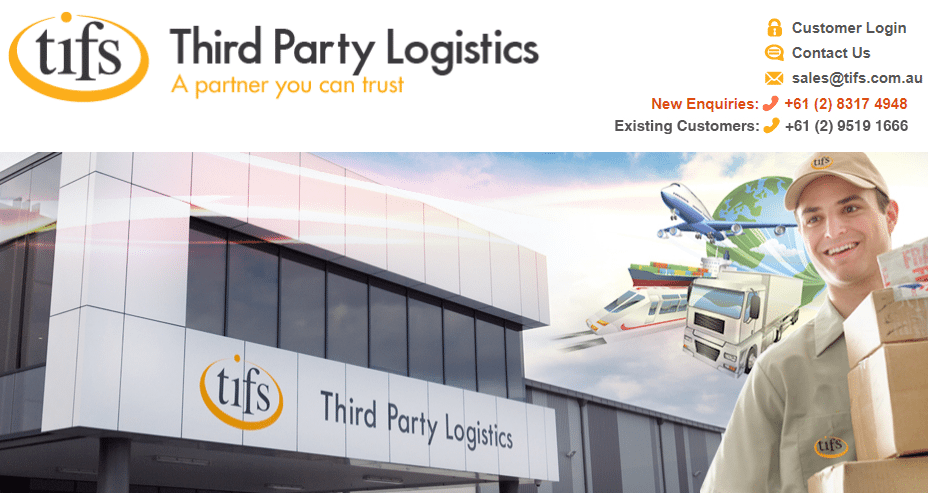 As one example, they use an Electronic Data Interchange to connect your website with their system, so that as soon as an order has been placed they can begin processing it. This makes the delivery far faster than waiting for you to tell your 3PL provider that they need to ship something for you.
You and your customers will both be able to track the progress of orders as well, so that you know what is going on and your customer knows where their product is.
TIFS use a "last mile" delivery system, where they bring your product to a distribution centre near where it is being delivered for either a local courier service or Australia Post to deliver it to the customer's shipping address. This efficient system enables same day or overnight delivery if required, or you can send it more slowly.
Because TIFS focus more on e-commerce 3PL than on delivering stock to retailers they don't have the regular shipment routes used by companies like Pendulum Logistics. This means they need to be more resourceful when arranging deliveries, which they are very successful at doing.
TIFS also offer the simple pick and pack and other warehousing services that are common to most 3PL companies, and like the majority of Australian 3PL providers they offer nation-wide deliveries.
3. Store Line

Where Pendulum Logisticsfocuses on FMCG in both B2B and B2C logistics, and TIFS focuses on e-commerce, Store Line specialises in storing and distributing heavy freight. Like the other two companies, they do this Australia wide, although they also offer international freight shipping services.
Heavy freight like trucks and coal require specialised distribution solutions, and this is what Store Line focuses on providing for its clients, both around Australia and internationally. They send heavy freight to stores, but can also deliver on electronic orders.
They offer nation-wide and international airfreight same day or overnight services, although this might not be possible for some heavy items such as cars. For example, it would be next to impossible to deliver a truck from Sydney to Perth in one day, and the same applies for overseas distribution.
When your freight is being delivered Store Line will send you nightly updates about where it is, as well as notifying you every time it changes hands and when any other significant development occurs.
As part of their freight service, Store Line offer "dock to shop" delivery – essentially, they pick up your items when they arrive, either at the airport or the cargo shipping docks, and deliver them to wherever you plan to sell them from (or the Store Line warehouse to hold onto and deliver to your shop later).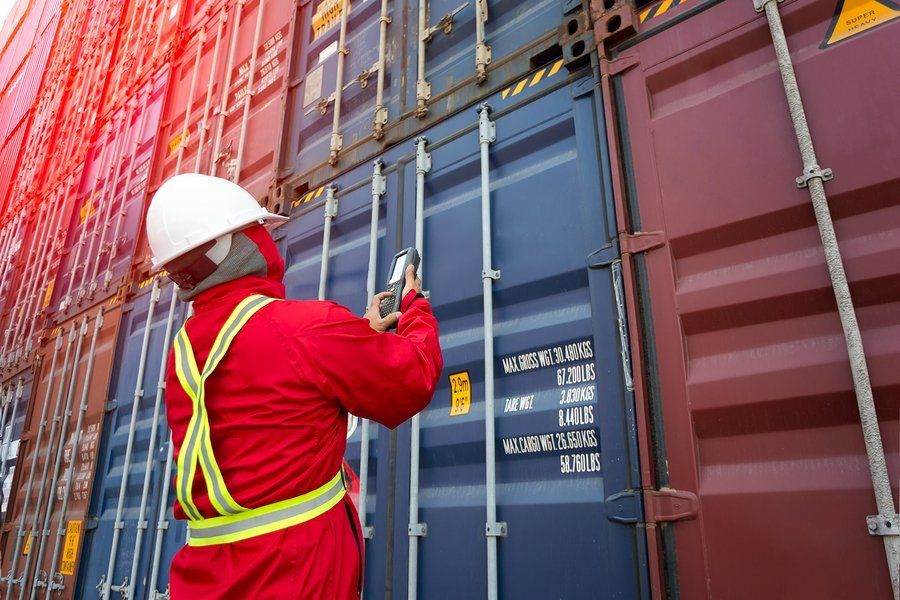 If you ship to retail outlets Store Line can also integrate your ordering systems with theirs so that they can start packing up the order as soon as the retailer requests more stock, without needing to wait for you to see the request and notify them. This is a similar system to the one TIFS use for e-commerce to arrange deliveries, simply on a far larger scale.
They can also help you to organise your IT systems to better respond to electronic ordering systems, which will both make it easier for you to deliver to retailers and directly to consumers.
The best fit for you depends on what you do
All three of these 3PL providers are reliable partners for you to use, so the decision on which company to choose will largely depend on what kind of logistical support you need. If your business involves sending heavy freight around the country (or world) then you should use Store Line.
TIFS are the best 3PL in Australia for helping you with online ordering and deliveries. If you have a purely online store, you should certainly consider using them, otherwise it depends on the balance of your sales – if online shopping is a key aspect of your business model, they are probably the logistical support provider you need.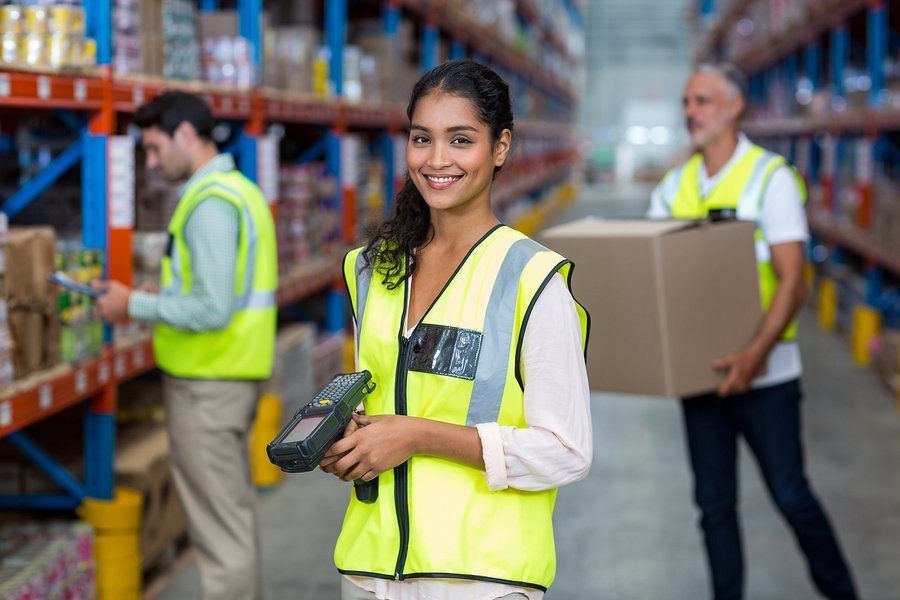 Pendulum Logistics are better for shipping to retailers, so if shipping to physical stores is more important than home deliveries, you should use them. They can also deliver on e-commerce orders, so you will still be able to provide this service to your customers.
They specialise in packing and shipping delicate electronic equipment like sim cards and gift cards as well, so if you need to distribute these then Pendulum Logistics is the 3PL for you.
Pendulum Logistics offer a better product assembly and packing service as well, so if you need this done and want good quality merchandising this is another point in their favour. Ultimately, however, which 3PL to use largely depends on what your stock is and your business plan.