Below is a list of the top and leading Martial Arts Schools in Wollongong. To help you find the best martial arts schools located near you in Wollongong, we put together our own list based on this rating points list.
Wollongong's Best Martial Arts Schools:
The top rated martial arts schools that offers the best quality classes and programs are:
Reflex Martial Arts Centre
Shaolin Warrior Martial Arts
Zen Dan Kwan School of Martial Arts
Reflex Martial Arts Centre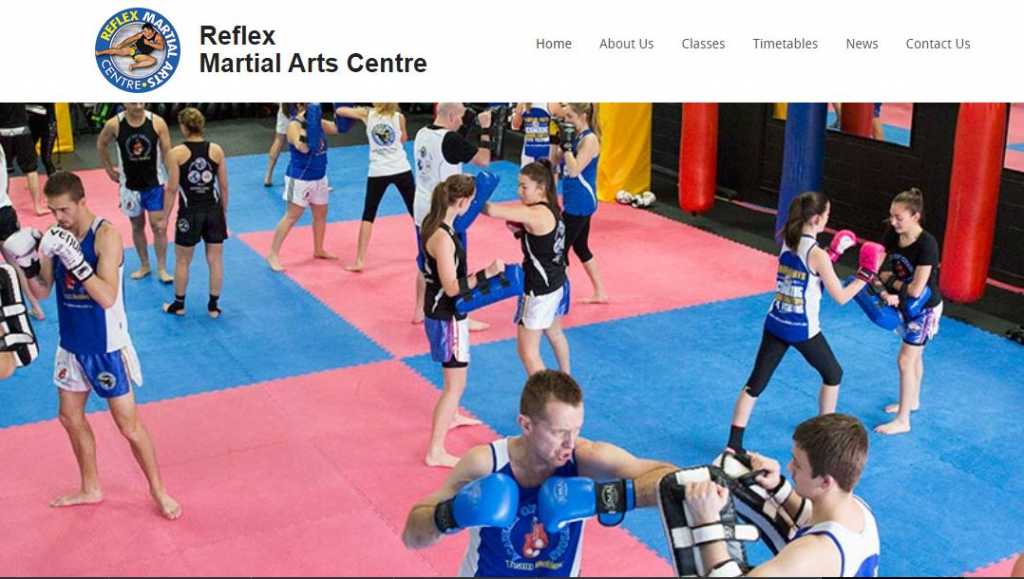 Reflex Martial Arts Centre they have professional instructors, with compreshensive teaching experience and are respected in the martial arts industry. They also have students that have won a variety of titles in not only male and female competition but also in children's grades. "Their main goal and reason for existence is not only to create champions of the ring, but champions by heart." Everybody can learn and enjoy training at the Reflex Martial Arts Centre. Men, women and children alike, regardless of fitness level and size, all are welcome at the centre. They look forward to helping you achieve your goals and they are confident that you will enjoy your training with them. They feel that the Reflex System develops and creates well-rounded martial artists. Reflex Centre was established in 1996. Dominic and Rosanna Lavalle, owners and chief instructors have endeavoured to grow as a positive force in the community, helping people of all ages to be healthier and fitter, and influence their lives for the better. Their Centre has a variety of classes offered at convenient times, they are sure you'll find a schedule that works for you and your family.
Products/Services:
Boxing, Brazilian Jiu Jitsu (BJJ), Weights Circuit (strength/conditioning), Kids And Teens Classes, Mixed Martial Arts (MMA), Kickboxing Muay Thai, Personal Training, Philippine Martial Arts (Stick Fighting), Reflex Combative Martial Arts / Black Belt Course, Reflex Wear
Location:
Address: 32 Auburn St, Wollongong NSW 2500
Phone: (02) 402 010 058
Website: www.reflexcentre.com.au
Review:
"Great facility. Experienced, quality, friendly, and amazing trainers, and staff. The other students, and training partners are all super welcoming and friendly."-Christopher Kochovski
Shaolin Warrior Martial Arts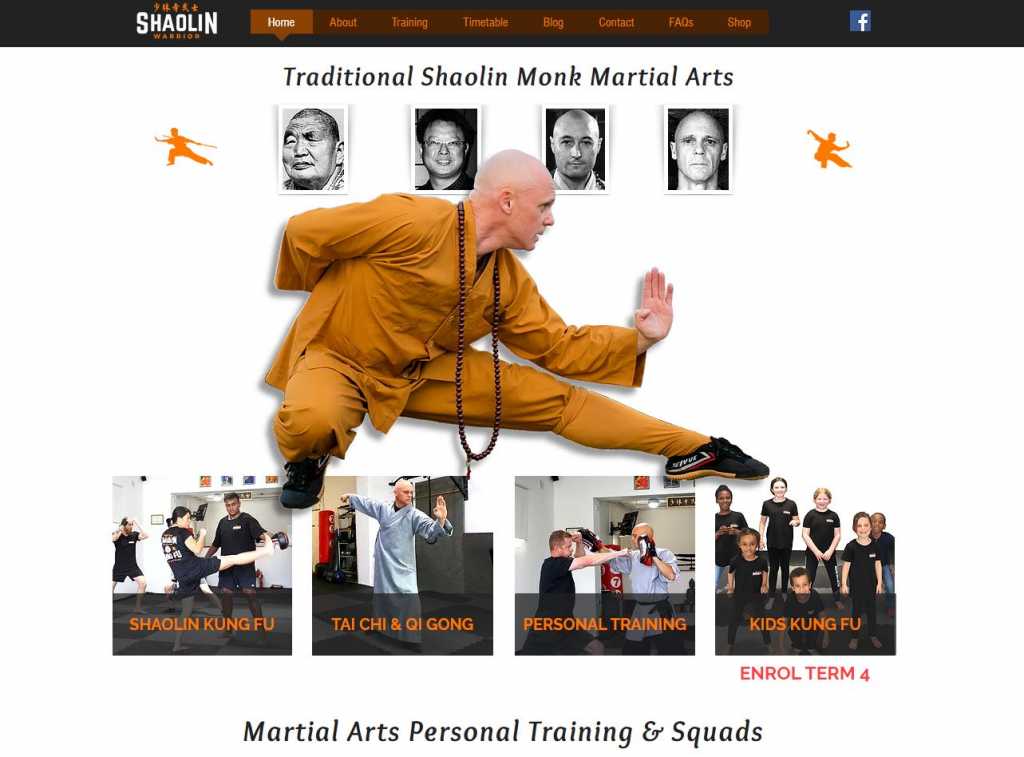 Shaolin Warrior Martial Arts Shifu Darrin of Shaolin Warrior, disciple of Master Shifu Brett Russell of Shaolin Monk Martial Arts. Shifu Darrin is teaching traditional Shaolin Kung Fu, Qi Gong and Tai Chi in the Illawarra NSW. Shaolin Warrior Martial Arts mission is to transfer teachings and tradition of Shaolin Kung Fu and carry on the Shaolin Temple lineage inherited from Grand Master Shi SuXi, 30th Generation Shaolin Monk.​ Shaolin Martial Arts was developed over 1500 years ago as an exercise and evolved in to self-defence system for the Shaolin Monks. There were over 800 unarmed forms, weapon forms documented at the Shaolin Temple, unfortunately many were lost, today there are only about 300+ are still in existence today. More than can be learnt in a lifetime by one student.
Products/Services:
Kung Fu, Tai Chi and Qi Gong, Sanda Sanchou, Shaolin Fit, Kung Fu Personal Training, Kung Fu Teens, Kids Squad, Online Training, Shaolin Boxing
Location:
Address: shop 1/497 Crown St, Wollongong NSW 2500
Phone: (02) 438 406 861
Website: www.shaolinwarrior.com.au
Review:
"Highly recommended. Great all round experience of tai chi and related exercises."-Eddie Balatti
Zen Dan Kwan School of Martial Arts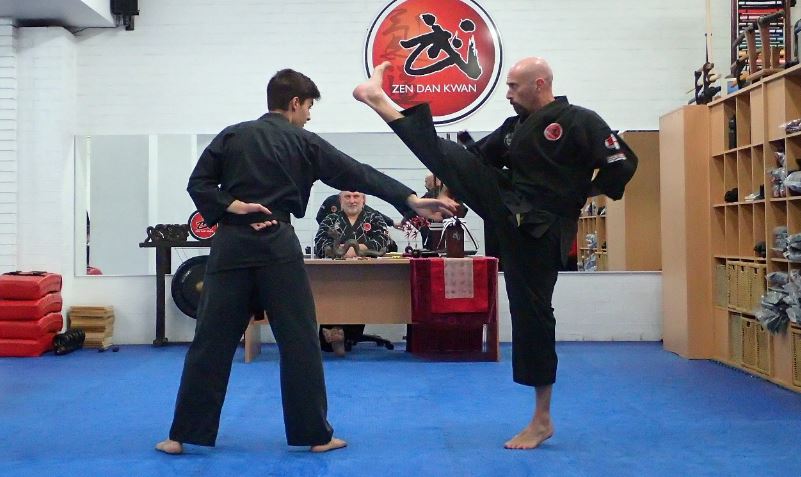 Zen Dan Kwan School of Martial Arts goal is to provide the most comprehensive, age specific Martial Arts lessons available anywhere. The Zen Dan Kwan programs are built on Traditional Martial Arts, with character building education and modern fitness training and that targets the age-specific needs of both Children and Adults. They have taken the coolest and most effective parts of Martial Arts and combined them into an action-packed programs that helps people build skills that they can apply into their everyday life. This means that everyone will have a blast in their Martial Arts classes while learning valuable skills that enable them to be the best they can possibly be! They maintain an exceptionally low Student-to-Instructor ratio. They also train their Instructor Team extensively in an ongoing development programme so that they always apply the very best methods and techniques of teaching to the classroom. Their Instructors are committed to nurturing Students, treating them with understanding and positive reinforcement, maintaining a supportive atmosphere, and making learning fun and exciting. Their unique class programmes are formulated so that their Students become the finest version of themselves, all through a fun-filled learning environment!
Products/Services:
Fitness Class, Martial Arts, Sparring Class, Bushido, Character Development, Weapon Classes, Star Programme
Location:
Address: 355 Keira St, Wollongong NSW 2500
Phone: (02) 4225 9666
Website: www.zendankwan.school
Review:
"Great martial arts school, best coaches too, highly recommended"-Bob Mills