If you are looking for lactoferrin milk powder, then you no doubt want to make sure you find the absolute best product when it comes to quality and value for money. It's good to try and find a local manufacturer so that you can ensure affordable and convenient supply of the product, especially if you are planning to continue using it for the foreseeable future to supplement your diet.
Whether you are buying this product for personal use or providing it to a loved one (such a newborn infant), you want to ensure you don't compromise on quality. It's essential that you identify a product that you can trust is manufactured with quality and care, as well as one that is manufactured and supplied by a firm that has a good track record of customer service.
To help you make your choice, the following is a list of the best Australian lactoferrin milk powders.
Best Australian Lactoferrin Milk Powders:
KVL Platinum Lactoferrin Formulated Milk Powder
Neurio Formulated Milk Powder with Lactoferrin
OZ Farm Lactoferrin Milk Powder
KVL Platinum Lactoferrin Formulated Milk Powder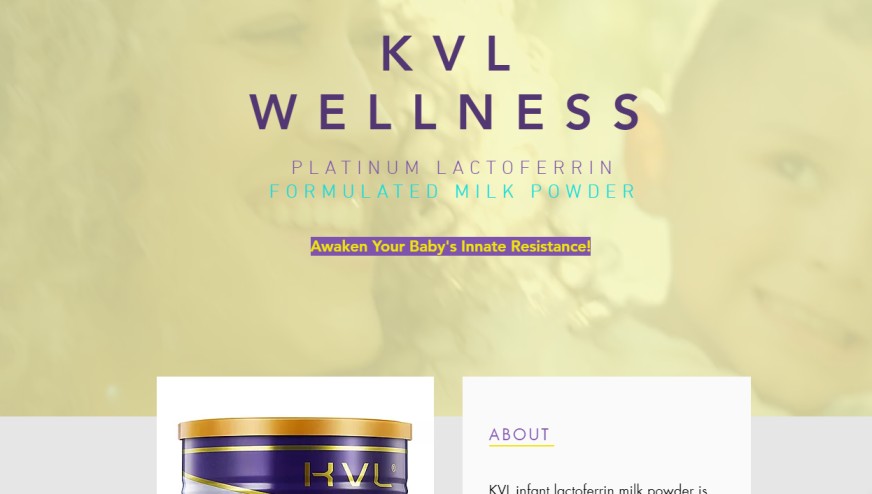 Website: www.kvlwellness.com.au
When it comes to milk powders with lactoferrin as a key ingredient, Premium Lactoferrin Formulated Milk Powder by KVL wellness is one of your top choices. This product is produced locally in Australia by a fully accredited and compliant manufacturing facility, using locally harvested bovine colostrum containing 20% immunoglobulin. The key lactoferrin protein is derived from high-quality milk from natural Australian pastures.
This product has a lactoferrin purity of 95% and is packed in small bags to allow for convenient and hygienic use. When mixed with warm water, it makes for a nutritious and delicious lactoferrin milk drink that comes with all of the expected immunity-boosting benefits for users both young and old.
The manufacturer and supplier, KVL Wellness, is a young but dynamic enterprise that delivers an innovative product and service. The company is committed to ensuring product quality and service excellence for local customers and also those importing around the world.
The goal of KVL Wellness is to provide a high-quality and delicious lactoferrin milk powder that effective in boosting the health and immunity of their customers. The company headquarters is in Melbourne, Victoria.
Neurio Formulated Milk Powder with Lactoferrin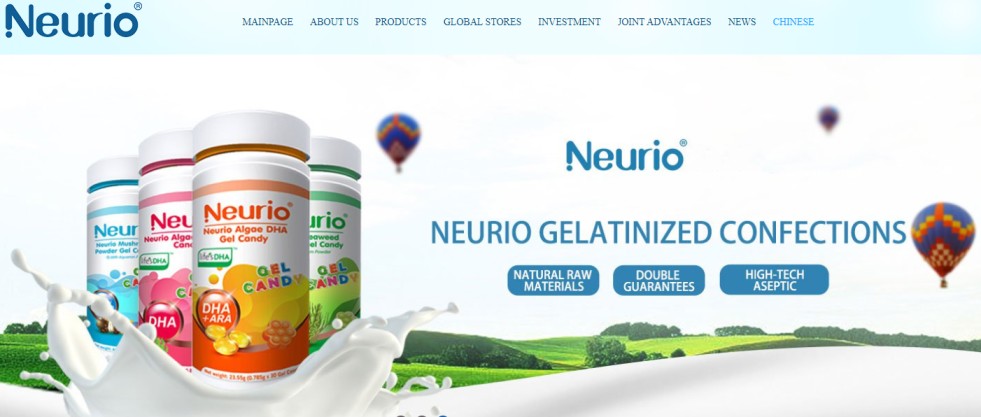 Website: www.neurio.com.au
Neurio is an Australian and New Zealand independent brand with its product chain listed under JAT. Their brand has a focus on the health of children and pregnant women, delivering the immunity-boosting benefits of lactoferrin.
At the same time, the company also produces products that are designed for both middle-aged and elderly people. In this sense, the company provides products that are designed to enhance the healthy lifestyles of the young and old.
The company launched its modulated milk powder with lactoferrin in 2015. They have 5 different lactoferrin products, with one derived explicitly from goats milk, and one designed for middle-aged nutrition.
The company's products can be found in stores in New South Wales, Victoria, and Queensland. Its parent company JAT is a leading supplier of fast-moving consumer goods in both Australia and China.
Oz Farm Lactoferrin Milk Powder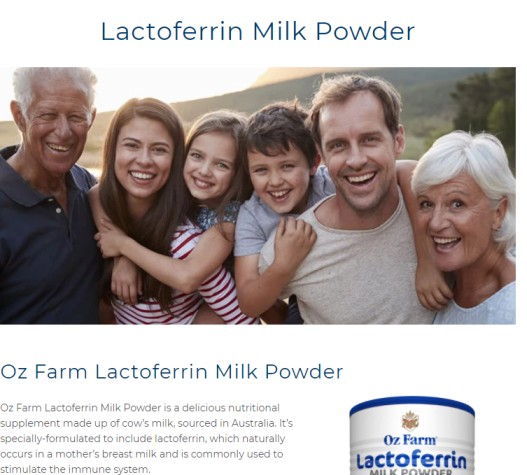 Website: www.ozfarmroyal.com.au
Oz Farm Lactoferrin Milk Powder is a high-grade nutritional supplement that is derived from cow's milk, sourced locally within Australia. The lactoferrin supplement milk powder is designed to provide immunity-boosting benefits in an easy-to-consume and delicious manner.
The Oz Farm product is designed for use by the entire family and is perfect as a supplement to mother's breast milk or for older people who want a boost to their immune system. It is particularly useful for older people who might have a compromised or weakened immune system and need an extra helping hand in the form of a nutritional milk powder supplement.
Oz Farm is a proudly Australian company that designed milk powder nutritional supplements to enhance the health and vitality of people at all stages of life. All the milk used in their products is 100% locally sourced from dairy farms in Australia. The pastures used are recognised for producing the highest quality milk.
Each and every cow that the milk is sourced from is identified by the NLIS (national livestock identification scheme) and are free from BSE (bovine spongiform encephalopathy). All of the cows used are allowed to roam free and are not packed into feedlots or fed artificial feed.
Making your choice
As you can see, there's a good range of lactoferrin milk powder products for you to choose from. The above are just 3 of the best Australian lactoferrin milk powders available today.