Looking for Jewellery in Townsville? Here is a list of the top Jewellery in Townsville offering services like:
Coloured Stone, Gents, Pearl and Silver Jewellery, Diamond Stud Earrings Set, Heart Pendant, Bracelet, Chain, Bangle, Halo and Solitaire Ring, Gold Dress Ring, Ring resizing, Re-Shanking and Reshaping, Watch Batteries, Charm Soldering, Custom Made Design, Restoration & Remodelling, Custom Design Service, Coloured Diamonds, Pearls, Birthstones, Zodiac and Astrological Gemstones, Pendant, Earrings, Bracelets, Chains, Necklaces, Wedding Anniversary Collection, Pearl Re-Threading, Engagement Rings, Wedding and Eternity Rings, Repair & Restoration Service, Celebration and Pendant Charms, Two-Tone Rings, Hoop Earrings, Choker Necklaces, Drop and Birthstone Earrings, Ring Stacks, Gold Rings, Fashion, Gold, Leather, and Two-Tone Bracelets, Sterling Silver Rings & Chain
The top Jewellery in Townsville are:
Jewellery By Design – is an independently owned retailer offering a full-service customer experience
Kim Bartlett Master Jewellers – ensures both value and quality of your jewellery will stand the tests of time
Pandora – every piece of Pandora jewellery is created by their expert craftsmen
1. Jewellery By Design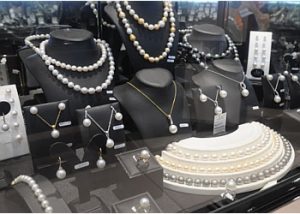 Website: www.jbd.net.au
Phone: 07 4772 1001
Address: Shop 123, Castletown Shoppingworld, Cnr Woolcock Street and Kings Road, Hyde Park, Townsville, QLD 4812
Jewellery By Design a relatively young business, JBD stunned the international industry, taking out the award for craftsmanship at the International Jewellery Design Excellence Awards in Hong Kong. This international award has been complemented by a host of Australian Industry Awards and local retailer awards, recognizing exemplary retailing excellence. Their JBD difference lies in the offering of a complete service, in-house. Their in-store diamond graders select all of the diamonds in their Signature Collection, ensuring some of the world's best cuts are available for their clients, at the best price.
 2. Kim Bartlett Master Jewellers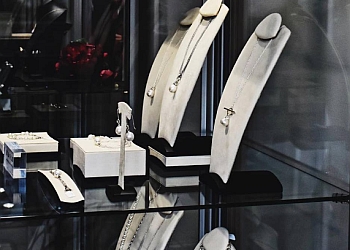 Website: www.masterjewellers.com.au
Phone: 07 4772 3622
Address: 88 Denham Street, Townsville, QLD 4810
Kim Bartlett Master Jewellers they source diamonds that have been certified by the independent and accredited diamond laboratories verifying the diamond's characteristics to internationally recognized standards. Kim Bartlett Master Jewellers guarantees that every necessary step has been taken to ensure that their diamonds are conflict-free. You can purchase a diamond with absolute confidence knowing that your diamond complies with both the United Nations resolutions and The Kimberley Process Certification Scheme. They source only the greatest diamonds from around the world and only from known famous diamond providers.
3. Pandora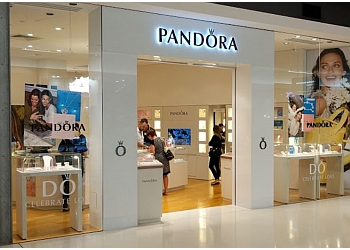 Website: www.au.pandora.net
Phone: 07 47254755
Address: Shop 217, Stockland, Townsville, 310 Ross River Road, Aitkenvale, Townsville, QLD 4814
Pandora every piece of Pandora jewellery is created by their expert craftsmen, who take pride in producing high-quality jewellery that will be loved by people around the world. At Pandora, they strive to use a blend of classic and modern jewellery-making techniques to create their stunning collection. From stone-cutting to creating openwork designs, their craftsmen will use the best techniques available to ensure their jewellery is of the highest quality. Their expert craftsmen shape precious metals and responsibly sourced materials.