Below is a list of the top and leading Hypnotherapy in Adelaide. To help you find the best hypnotherapy located near you in Adelaide, we put together our own list based on this rating points list.
Adelaide's Best Hypnotherapy:
The top rated hypnotherapy in Adelaide are:
⦁ State of Mind Hypnotherapy
⦁ Matthew Tweedie Hypnosis
⦁ Clive Westwood Hypnotherapy

State of Mind Hypnotherapy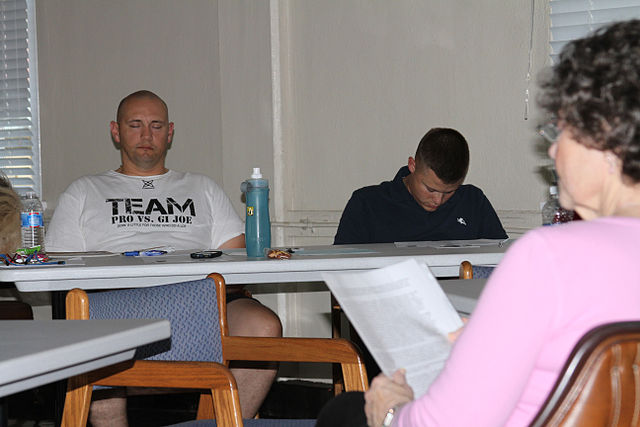 State of Mind Hypnotherapy was established by professional hypnotherapist, Carolyn Guerin, to help people to make the changes they desire and to enhance their Energy, Vitality and Motivation.
In her Adelaide Hypnotherapy office and in the Willunga, Carolyn is committed to understanding clients issues to then tailor an appropriate pathway using hypnosis, mindfulness and other techniques to achieve the desired well-being outcomes.
Products/Services:
Weight Loss Hypnosis, Anxiety, Fears, Phobias, Trauma, IBS & Gut Health, Quit Smoking

Location:
Address: 226/33 Pirie St, Adelaide SA 5000
Phone: 0414 497 771
Website: www.stateofmindhypno.com.au
Reviews:
"
Carolyn has to be my guardian angel, right from the start she showed me that I could trust her and that she cared. She has not only helped me to quit the awe full habit of smoking but she also has helped me with my anxiety, depression and PTSD, through a process called TRTP or "the richards trauma process". Through this process I no longer have a mind that is racing 100 miles an hour nor do I feel angry all the time. I am now able to relax, and enjoy life. I would definitely recommend Carolyn to my friends and family..

" – Ingrid Van Djiik

"
After my first session to help me quit smoking I'm so happy with the results. I walked out not wanting or craving a cigarette again. I have gone from a pack a day smoker to not having a cigarette in 4 weeks. I could not be happier and would definitely recommend Carolyn to my friends looking to quit smoking.
" – Mario Lipari
Matthew Tweedie Hypnosis

Matthew Tweedie CHt MNLP is a Clinical Hypnotherapist, Psychotherapist and NLP Master Practitioner, registered with the Australian Hypnotherapy Association and ICHP Clinical Provider.
He has always been fascinated with human behaviour and the boundless potential that often lies dormant within the mind. After many years on his own personal development path, he discovered Neuro Linguistic Programming (NLP) and hypnosis, and was amazed and inspired by the positive change they could bring about.
His initial journey to self-discovery exposed him to the expansive and dynamic tools enabling him to actualize his passion and help people reach their full potential. The goal? To help them live the lives they want by changing how they think about themselves and redefining their reality.
Matthew is an empathetic and compassionate practitioner who is focused on results. He continues to have a positive attitude and operates from a place of integrity, ensuring that his clients have a safe and confidential space to make permanent, positive changes to their thinking and patterns of behaviour.
Products/Services:
Anxiety, Binge Eating, Feel Confidence, Heartbreak, Transpersonal Development, Lose Weight, Male Sexual Performance Anxiety, NLP Business Coaching, Freedom Form Phobias,
Location:
Address: 2 Kensington Rd, Rose Park SA 5039
Phone: 0411 456 510
Website: www.matthewtweediehypnosis.com.au
Reviews:
"
I started seeing Matthew to help me overcome claustrophobia and other panicked behaviour I was experiencing. Over the sessions, Matthew used techniques that enabled me to become fully self-aware and understand what was happening to me and where the fear was coming from. He communicated effortlessly and unpacked things so they made sense. He gave me the tools I needed to be able to tune into myself and understand what was going on internally, and gave me the confidence to approach seemingly terrifying situations with awareness and poise. I credit the majority of my journey to recovery to the insights and techniques Matthew used during the successful sessions and those he gave me to take away. I can now say I am proud of myself for exploring what I let control me for so long – all by reaching out to Matthew and trusting his experience and professionalism.

" – Alexandra Nowak

"I recently went to see Matthew for weight loss. I have been a yoyo dieter and emotional eater for as long as I could remember, with it taking total control of me and reaching new heights over the past few years. I went to see Matthew for hypnosis and NLP with high hopes and what seemed like a last resort for me, while quietly thinking this probably still won't work. After my very first session I felt different and each session after that I seemed to change. It baffled me after so few sessions that I could be free from my burdens. Matthew gives so much more than what he charges and won't make you do any more than you need.
At times it was confronting and a bit challenging but the benefits greatly outweighed a few moments of self-reflection. I felt the addiction, the anger and self-pity immediately erased.
The new me is like seeing the world through fresh eyes. I am so grateful to Matthew for his time and patience that he invested into finding my self-worth. I know this will be a long journey but I know I have what it takes to succeed, something I've never had before. Even though I am now losing the weight, which was previously my only focus, I feel now this is just an added bonus. You won't be disappointed and it might just blow your mind." – Amanda Noack
Clive WestWood Hypnotherapy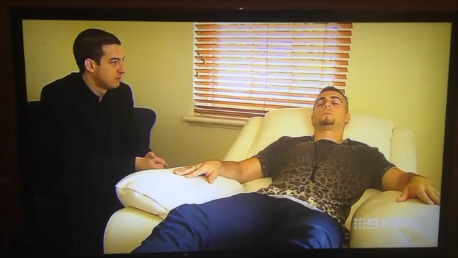 Clive Westwood is one of Australia's respected, leading Hypnotherapy Specialists, focusing on one-to-one hypnotherapy sessions, grroup hypno, hypnotism cd's and downloadable hypnosis mp3 sessions. Clive has studies under the greatest hypnotherapists in the world, and has made appearances Today Tonight, 2GB Radio, 9 News and ABC Morning Radio.
Clive has been in self-development and using hypnosis for over 10 years. As a youth, he suffered tremendously from social anxiety, which resulted in a quest for relief from a debilitating fear of "everyone and everything." Because Clive found hypnosis Adelaide to be the most powerful method of treatment for himself, he quickly sought the best teachers and became an expert hypnotists Adelaide.
Clive is the first hypnotherapist to be recognised as a specialist for anxiety and depression in Adelaide, South Australia. Clive has dealt with thousands of these cases mainly for the purpose of curing anxiety, depression & pain attacks.
Products/Services:
Anxieties, Confidence, Weight Control, Spiritual, Addictions, Emotional, Sexual Problems, General Health Hypnotherapy, Habits/Behaviors, Improve Learning, Hobbies, Attitude & Mindset, Dating, Sales/Business, Phobia

Location:
Address: 85 Sydenham Rd, Norwood SA 5067
Phone: 0450 413 918
Website: www.clivewestwoodhypnotherapy.com.au
Reviews:
"I booked a session for my mum about month ago, at beginning she didn't want to accept so I spent a lot of time to talk to her, finally she went to see Clive. After that session she told me she wants to have more sessions and she feels its been lots helpful, I'm so happy and can't wait to share this with everyone." – Terrance Rushing

"I tried few sessions from different hypnotherapists before but they can't fix my problem, until I met Clive I feel really comfortable. That's why I would like to recommend Clive to my all friends and another people who needs help, he will be your first choice I believe." – Stephanie Ellis