Australia – there's nothing like it. Newly wed honeymooners why look far out West, East, North or South when you're living where the perfect stories are made? Lie under the stars beside the pink lakes drinking some nice wine floating on a canoe with a head full of dreams.
Sundays made better with Whitsunday Islands

The Whitsundays provides breath-taking views and an unforgettable escape from reality. Photo: Pics721, Bigstock.
Cruise along the Whitsunday islands while your romance blossoms. Visit the Heart Reef for every romantic in you and ask Cupid if he put it there. Choose your pick from dense forests, hiking trails and white sand beaches. Pamper yourself in Qualia Resorts to relax, rejuvenate and recharge cause happily ever after is a long time.
Pink is the Colour of Romance

Immerse yourself in the pink theme of a honeymoon. Photo: Phongphan, Bigstock.
Ladies and gentlemen if you're looking 3 kilometers from the city of Esperance you will find the magnificent Pink sight of Lake Hillier. Get on an Esperance Island Cruise to witness this up close. Cruises leave early in the morning and return at sunset giving you a detailed tour around the lake.
Recherché Archipelago consists of over 100 islands gives every adventure seeking couple top class diving and snorkeling experiences. After all that adventure if you're in search of tranquility there's Tranquil Retreat which sits on Woody Lake Nature Reserve.
When in Gold Coast

The Gold Coast offers some of Australia's best beaches and sunny weather. Photo: P a w e l, Bigstock.
After you've watched the whales in the morning, a day trip to Lady Elliot Island you could get on a romantic Gondola just you two. We bring you Italy's best right here. If you're daring enough to bring out your wild side try camping on the Night Fall Wilderness Camp for a romantic night with nature.
For every Tasmanian Devil

There's endless adventures to experience on a Tasmanian honeymoon. Photo: Julianpetersphotography, Bigstock.
There's St Clair National Park to cast out every demon in you.  From the peak of the Mount Ossa to the depths of Lake St Clair every sight is romantically Instagram worthy. The half- moon curve of Cradle Mountain is one you shouldn't miss on your trip here. While you're here, stay at the Cradle Mountaun Highlanders Cottages where you have your hot tubs and wood fires to keep each other cosy.
To Dine with Fine Wine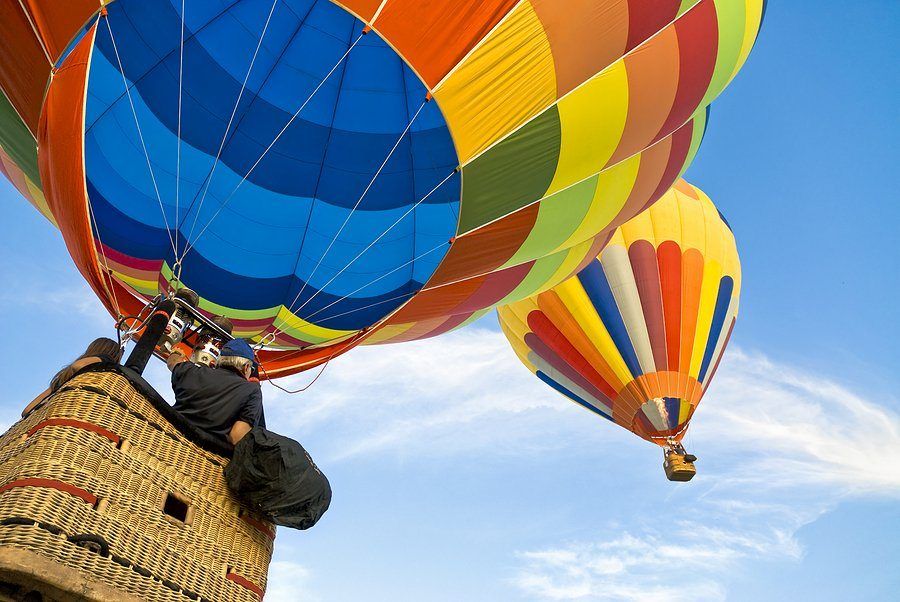 If you ask us this is the top pick. Treat your taste buds to some fantastic cheese from the Hunter Valley Cheese Company and some good wine to start. Take up a cooking class together with The Verandah Restaurant which offers hands on paella cooking classes. Get carried away by hot air balloons through wine yards for a breath taking view. For the perfect honeymoon you may want to visit Cedars Mount View.
Rise up to the sky, float, dive, date and dine with the best. Tell me if there's something like it? Australia never fails to amuse. Start your incredible journey with the perfect panoramic view with any destination you choose. There's something for every couple about to begin the adventure called life. You never go out of style because it's easy when you're in Australia!