If you're an animal lover and you haven't been on an African safari yet – what the heck are you waiting for? There's simply no substitute for this kind of holiday experience and there's a reason its up there on everyone's bucket list.
But where to begin? You might be surprised that there isn't just 'one' African safari where you get to see everything in one outing. With that said, you should do some light research into some of the popular safari parks there are around central Africa and think about what kind of experience you want to have.
Different geographic regions of Africa are going to be home to greater proportions of different species and you may have to pick and choose what you want to see. For example, you normally won't get to encounter a troupe of gorillas on the same safari as a pride of lions.
For your first safari adventure, you probably want to get as close as you can to the 'Big Five' animals (lions, buffalo, leopards, rhinos and elephants) which have historically been the most dangerous for hunters to pursue. Some safaris will be able to claim you will get a chance to see all 5 in the same trip, but others may give you a better chance of seeing the specific species you're interested in.
You should also keep an eye out for the other iconic African animals like zebras, hippos and giraffes amongst the smaller critters like meerkats and monkeys. Some of these species are endangered because of human encroachment and poaching, so they may not be as abundant as you expect, and this is just a sad reality of today's world.
While some safari trips are going to tick more boxes for you than others – it's hard to make a mistake with any of them as there's always incredible things to see and experience no matter where you are in Africa. You will be awestruck by the majesty of the African landscape no matter what type of animals you see running around it.
To give you a better idea of the choices you have and what kind of experience each can offer you, the following will examine the top 5 best safaris in Africa.
Here are 5 the best and most visited African Safaris:
1. Serengeti National Park, Tanzania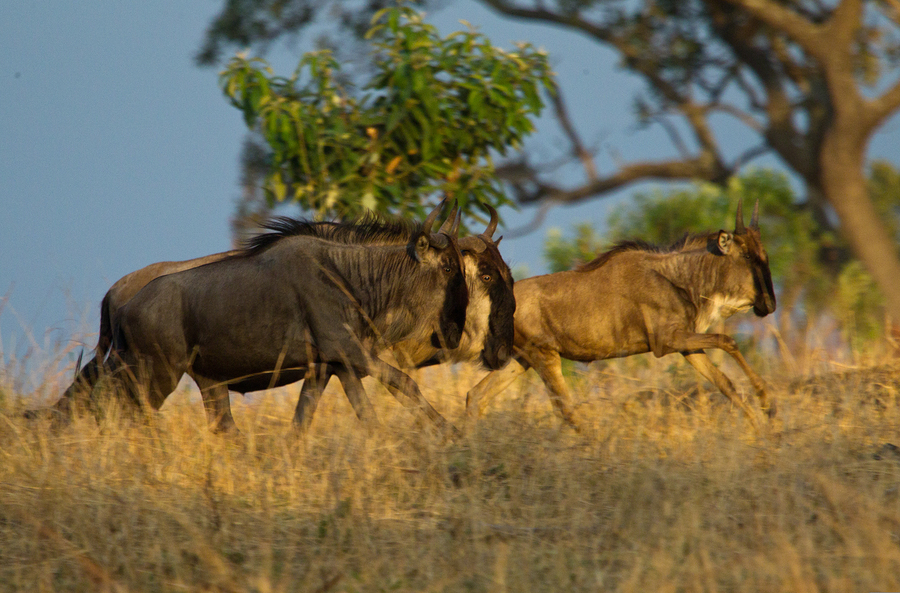 This is at the top of most people's list for 'best safari' and it's easy to see why once you see the amazing photographs taken here. This is the 'one that everyone does' and is in the highest demand all-year-round. Experienced providers like Safari Frank from safarifrank.com.au offer affordable packages for adventurers like yourself to experience the best safari in Africa, and come home with some unforgettable memories.
The 'Serengeti' is famous for being the wildlife park you see most often in film and television as the 'quintessential' safari experience and this is why it makes the top of our list. As you look out across the planes, they really do seem to be endless with a huge variety of habitats abundant for you to see and photograph.
Because of the immense size of the Serengeti, the abundance of wildlife is more spread out so than it would be in a more concentrated park area. This means that certain areas where particular species are known to roam will be more popular with other tourists and may have different options depending on what you want to pay for. In this way, the Serengeti is one of the most affordable safaris because of its large size and different tour options.
If it's the classic safari experience you want, it's hard to argue anything but the Serengeti as this is what comes to mind when you think of a safari trip. However, unless you have some extra cash to throw around on private tours, then you might have to endure the experience of sharing the spectacle with larger groups of other tourists.
2. Chobe National Park, Botswana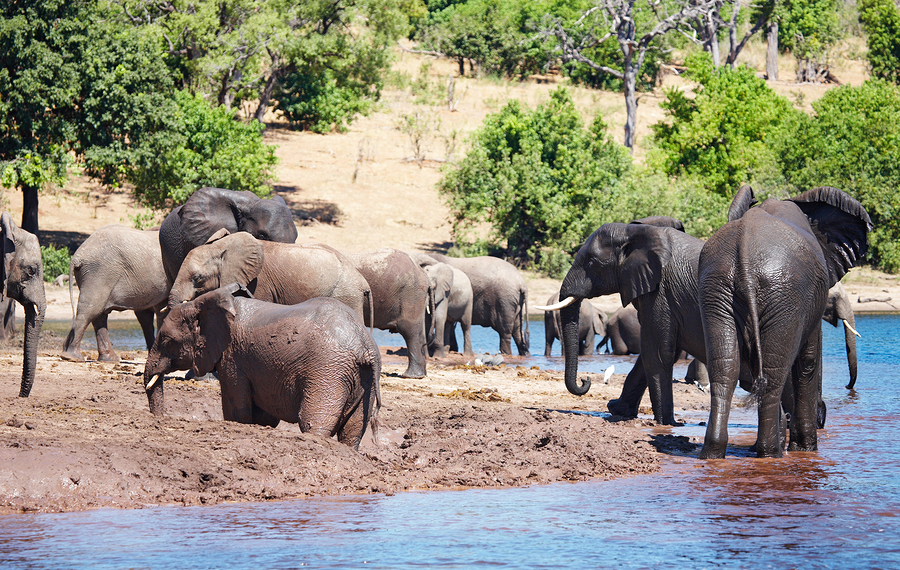 Chobe National Park in northern Botswana is one of the best safaris in Africa if you want to see an abundance of elephants. Because of the relative dryness of Botswana's climate, elephants as well as buffalo will migrate along the Chobe riverfront of the massive Okavango Delta. Because of the proximity of wildlife to the river, boat tours are a popular way to see everything including an amazing variety of bird life.
Hyenas, lions and wild dogs are the common predators roaming the loop roads and the incredible waterfall Victoria Falls is only a single day away from the park. Taking a canoe tour down the narrow channels of the Okavango Delta is one of the most immersive wildlife viewing experiences you can have.
Like the Serengeti, there are lots of price options depending on what kind of experience you want to have. Since this is arguably the best place to see elephants on the continent, it is understandably crowded during the dryer months when the herds migrate towards the river.
Some of the best times to go are when the river floods during May-August. There are also self-drive options for people with more experience under their belt.
3. Masai Mara National Reserve, Kenya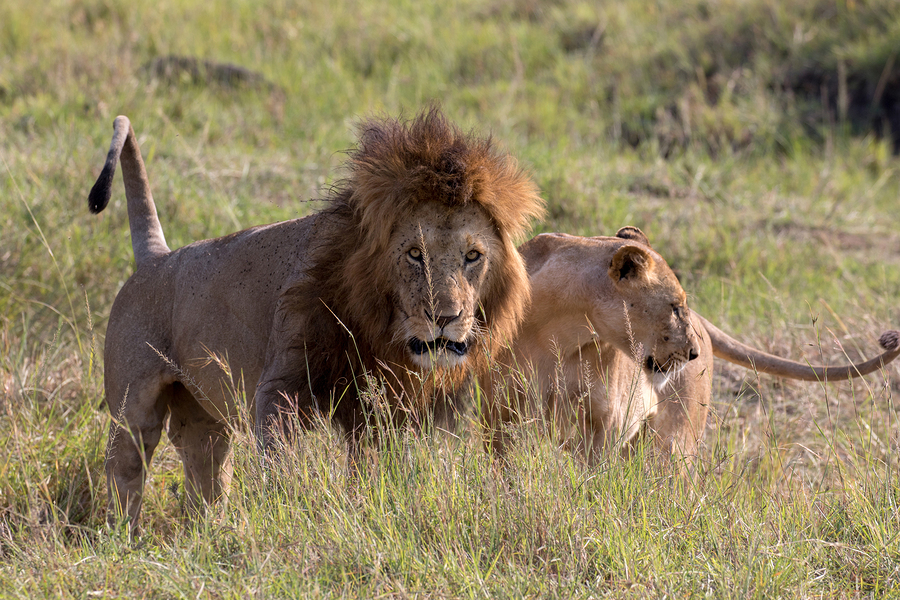 If you're main reason for going on an African safari is to meet the king of the jungle, then it's hard to find a wildlife park more abundant with lions than Masai Mara National Reserve in southwestern Kenya. Because of the relatively small size of the park (1,510 km2), it is impossible not to spot several prides of lions just doing their thing (mostly sunbaking).
The scenery of the landscape is really breathtaking, with signature clumps of the acacia tree dotting the hills and slopes. The swampier areas appear to be the most popular with migratory animals like wildebeest and gazelle who will get easy access to water with less disruption from humans. The wildebeest are the most dominant terrestrial mammal here, with numbers being estimated in the millions and travel between this area and the Serengeti during their Great Migration, one of nature's most impressive naturally reoccurring events.
Zebra are also commonly spotted near the watering holes of this area. Larger bodies of water are home to hippopotami and crocodiles. The area is also well maintained and patrolled, meaning that there's less poaching and a healthier variety of wildlife to see.
4. Masai Mara, Kenya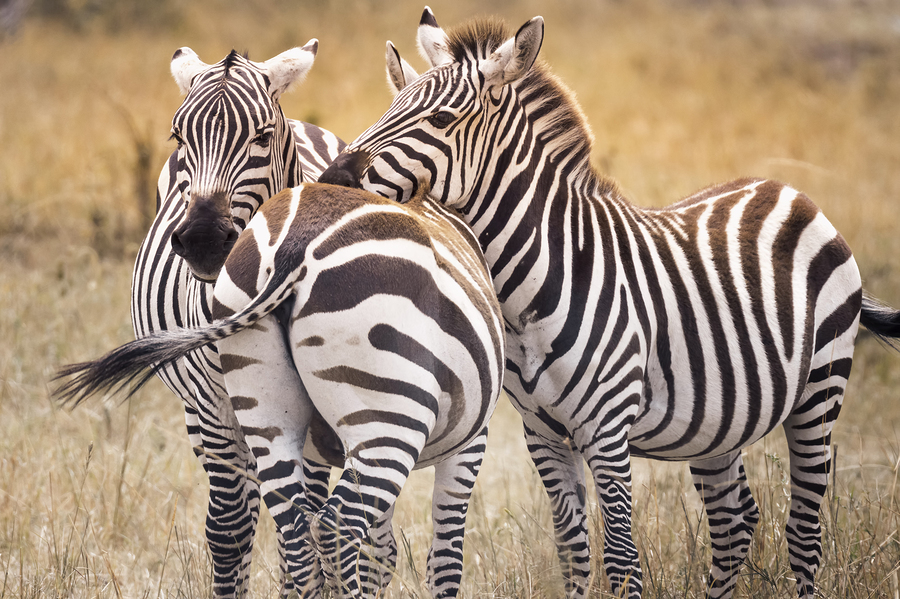 This is another picturesque safari landscape that is closely connected to the Serengeti, being thought of mainly as a northern extension of the famous wildlife reserve. While Masai Mara may be in the shadow of its big Serengeti brother, it has a lot of unique experiences to offer visitors who are eager to get a close as they can to some amazing African animals.
Being north of the Serengeti, Masai Mara receives the annual Great Migration of wildebeest, zebra and other grazing animals. This in turn attracts the predators (mainly lions and cheetahs) who follow this migration, looking to score a meal.
This is one of the best places to take action shots of lions and cheetahs as they stalk prey underbrush or sprint across the plains to chase down their next meal. Because of the wide-open space and spotty tree placement you can get amazing photographs of these big cats.
First timers should try to go during the cooler and more easily accessible dry season – although you will have to compete with our tour groups the most in this time. The rough terrain and flooding in the wet season make self-driving tours a big risk for those without much experience, so its best to go with a guide.
5. Etosha National Park, Namibia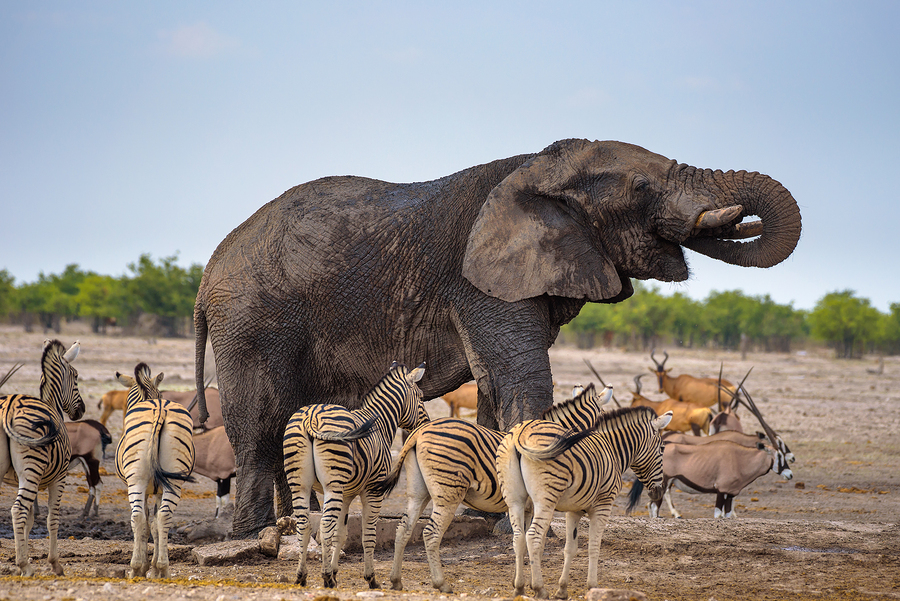 The Etosha National Park in Namibia's northwest that is most famous for its massive endorheic salt pan, the majority of which fits snugly inside the park's boundaries. For most of the year the pan is entirely dry but can fill up a small amount after a heavy rainfall which will attract flocks of flamingos and pelicans.
Etosha translates to 'Great White Place' and this is a clear reference to the signature salt pan. The pan is about 5,000 square kilometres across. The area is surrounded by a dense woodland of mopane trees where herd of bush elephants roam.
Because of the relative dryness of the region, wildlife is sparse outside of seasonal rains when huge flocks of flamingos and pelicans come to start their mating season. However, outside the salt pan there is a lot of grassland that supports grazing by wildebeest and gazelle.
What you need to know when doing African safari?
On African safari, you need to:
Of course, no matter which of the above safari experiences you choose you will want to educate yourself on how to get the most out of your first trip. Learning about a few basic tips and tricks can save you a lot of trouble when you're on the ground.
1. Keep an open mind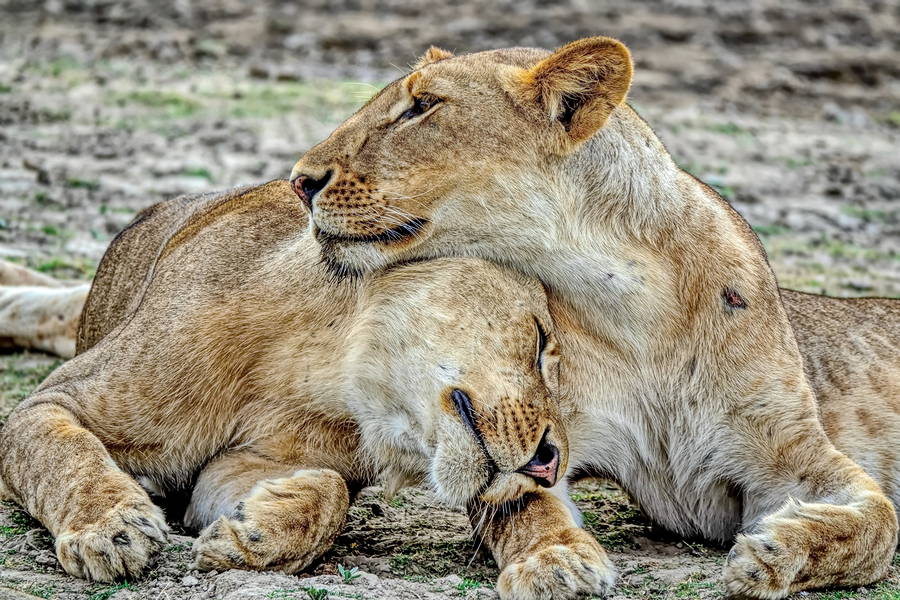 Going into a safari experience, you may have certain expectations of what it will be like and what you will see. If you go in with high expectations of seeing maximum abundance and activity of animals, you will be disappointed when not every single drive is as exciting as the last.
The trick is to not gauge the value of the experience on an arbitrary number of animals you encountered, but on the quality of these encounters. Seeing one lion from a great vantage point is better than 20 from a poor one.
2. Use your words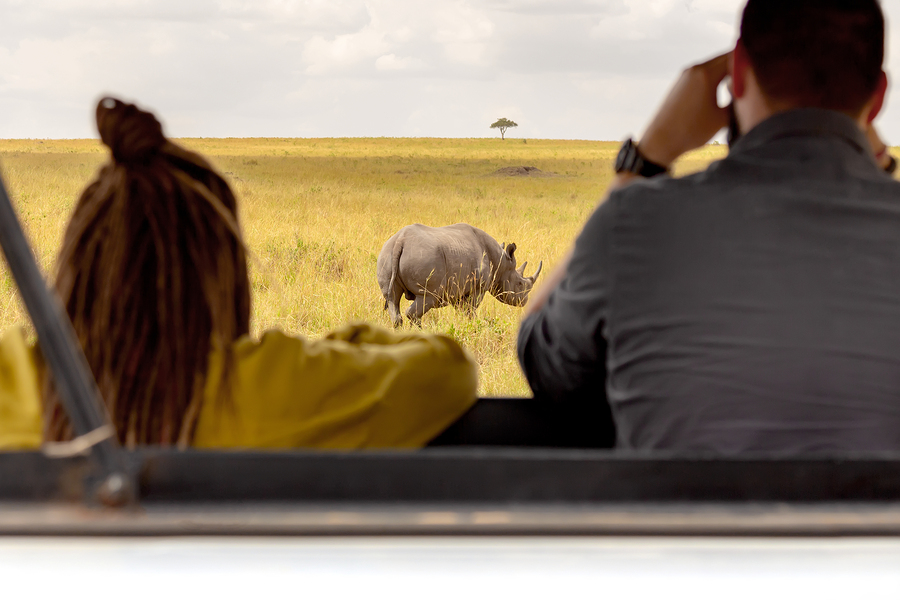 All too often people complain about a poor safari experience when they didn't speak up and ask for what they wanted. If you think you see something interesting that everyone else missed, point it out and ask for the vehicle to stop – people will probably appreciate you spotting something cool!
The guides are there to keep you safe, but also provide the best experience possible. If you sit back in silence, the guides will assume you are content with everything they are doing and the route they are taking.
3. Follow the rules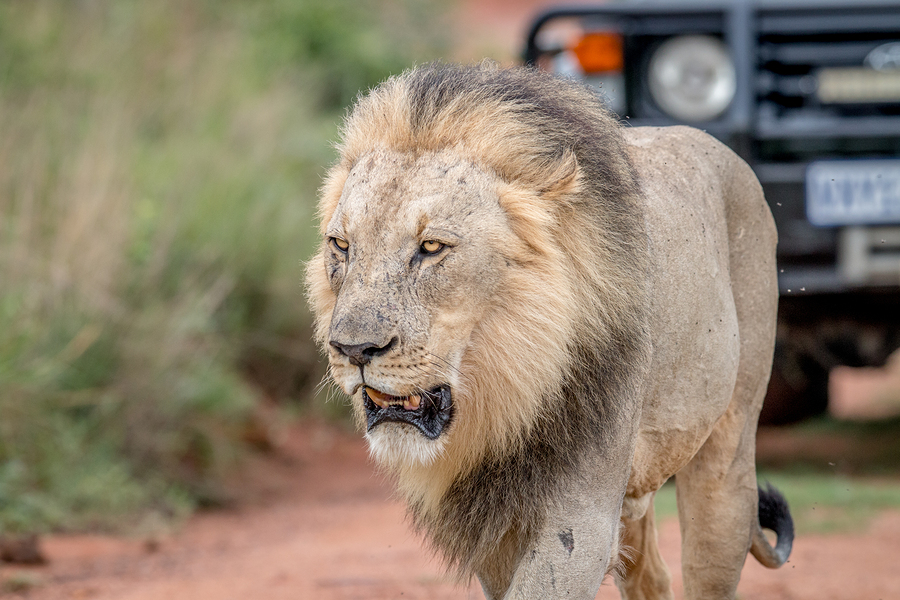 You might think that this is an obvious piece of advice, but you'd be surprised how many people need to hear it. There are strict rules governing how guides are supposed to let you view animals and protocols for what to do when they get close. If the guide says to keep your hands and feet inside the vehicle, or to remain still, do it!
4. Be colour clever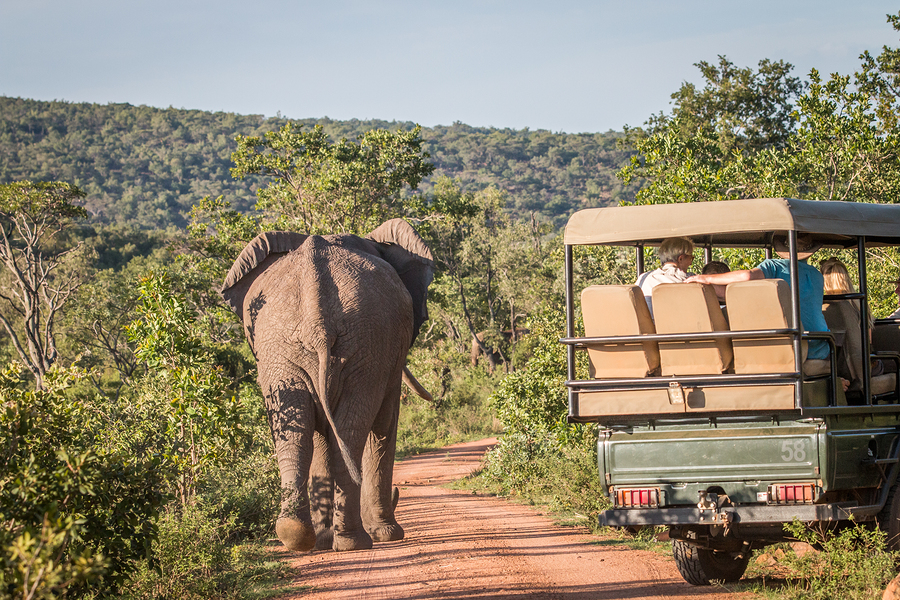 Safaris are all about getting to a safe viewing distance and blending in so that you can witness the animals in their natural element. The idea is that you want to see the animals behaving as if they barley notice you are there at all.
Blending in normally means wearing khaki and beige, although elephant focused tours might encourage you to wear white since elephants are known to like this colour.
5. Be sensible with your photography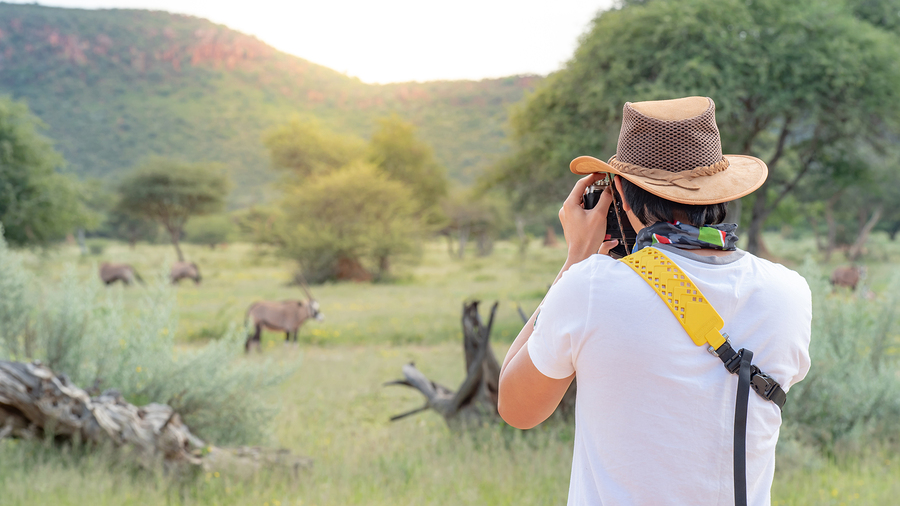 If you are planning to take a lot of photos on your safari – great! However, do you really need a massive professional lens?
The photographers who take the amazing high-resolution pictures we see in magazines and online take a lot of time to get the perfect shot – time that you won't have on your tour. It's much better to go with a 'point and shoot' type of camera so that you can instinctively take lots of pictures rather than obsesses over a single shot.