Below is a list of the top and leading Gynaecologists in Canberra. To help you find the best gynaecologists located near you in Canberra, we put together our own list based on this rating points list.
Canberra's Best Gynaecologists:
The top rated gynaecologists dealing with the health of the female reproductive systems and the breasts are:
Dr. Rosy Ahuja
Dr. Felicity Brims
Dr. Stephen Robson
Dr. Rosy Ahuja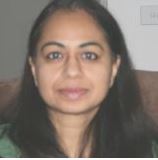 Dr. Rosy Ahuja was born and raised in India. She joined the field of Obstetrics and Gynaecology in 1990, after finishing her primary graduate degree in study of Medicine. She was awarded her first postgraduate O&G degree in 1994. She went on to complete a second postgraduate O&G degree from London in 2002, before migrating to Australia in 2003. She had spent several years working in various Sydney hospitals before being awarded the Australian and New Zealand college of Obstetrics and Gynaecology fellowship in 2009. After obtaining her FRANZCOG, Dr Ahuja moved to the heart of Canberra, taking up a position as a visiting Medical officer in Calvary hospital. Dr Ahuja works in Calvary hospital at BRUCE, and John James Calvary hospital at DEAKIN, taking both private and public patients.
Products/Services:
Menstrual Abnormalities, Requests for Sterilization, Early Pregnancy Complications e.g Ectopic Pregnancy, Diagnosis and Treatment of Sexually Transmitted Infections
Menopause Management and HRT, Management of Cervical Screening (pap smear)
Investigation for Gynaecological Cancer, Pelvic Pain, Contraceptive management
Endometriosis, Polycystic Ovarian Syndrome, Fibroids
Location:
Address: Suite 11, Calvary Private Clinic, 40 Mary Potter Circuit, Bruce ACT 2617
Phone: (02) 6253 0315
Website: www.rosyahuja.com
Review:
"Dr Rosy Ahuja is very dedicated to her chosen profession. Dr Ahuja takes an interest, is very attentive and listens to her patients symptoms/concerns. She knows her stuff. Dr Ahuja is very professional and an excellent Obstetrician and Gynaecologist."
-Caroline Osborne
Dr. Felicity Brims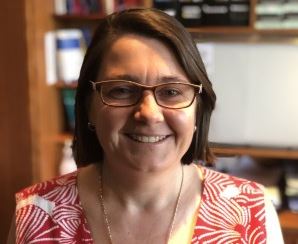 Dr. Felicity Brims is an Gynaecologist and Obstetrician working in the beautiful city of Canberra. She has a particular interest in infertility, management of abnormal pap smears and management of early pregnancy. She has gained Fellowship with the Royal Australian and New Zealand College of Obstetrics and Gynaecology, has a Masters in Public Health and Tropical Medicine (JCU) and is completing her Masters in Reproductive Medicine (UNSW). Felicity grew up in a busy city Canberra and moved to Queensland to attend Medical School at the University of Queensland. After acquiring a Rural Health Scholarship, she worked throughout the countryside of Queensland, including in small country towns such as Hervey Bay, Charters Towers,  Maryborough and in the Aboriginal community of Cherbourg.
Products/Services:
Colposcopy, Gynaecology, IVF and Infertility Management
Location:
Address: 35/175 Strickland Cres, Deakin ACT 2600
Phone: (02) 6282 7700
Website: www.felicitybrims.com.au
Review:
"Could not be more happy with Dr Brims and her treatment. We have had two children with Dr . Brims and even though we have since moved, we are travelling the 3 1/2 hours it now takes us to get to Canberra to see her for our third because we are just that happy with the care we receive."-Nichole Maxwell
Dr. Stephen Robson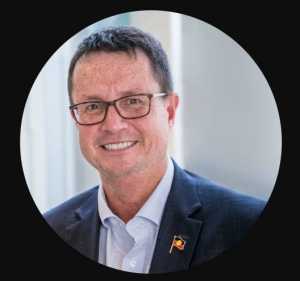 Dr. Stephen Robson grew up in provincial Queensland, completing high school in Toowoomba. He undertook his science and medical degrees at the University of Queensland, graduating in 1987. Steve undertook his specialist training in Adelaide, the United Kingdom, and Canada, and completed his training in 1999. He worked as a provincial specialist in Rockhampton in Queensland until 2002, and was Clinical Director of Obstetrics and Gynaecology at Canberra Hospital until 2005. He has had roles in private, public, and academic medicine for many years. Apart from his private practice, Steve is a Visiting Medical Officer for ACT Health, and Professor at the Australian National University Medical School.
Products/Services:
Preparing for Pregnancy, Early Pregnancy, Tests in Pregnancy, Exercise and Activity in Pregnancy, Period Problems, Pelvic Pain and Endometriosis, Abnormal Pap Smear
Urinary Incontinence, Prolapse, Help with Pregnancy
Location:
Address: 2/175 Strickland Cres, Deakin ACT 2600
Phone: (02) 6282 3033
Website: www.drsteverobson.com
Review:
"If you want the best OBGYN outside Sydney in NSW/ACT Dr Robson is the one to use. Great manner, I would be a widow without his skills and knowledge. Thanks."-John Hewitt