Below is a list of the top and leading Occupational Therapists in Wollongong. To help you find the best occupational therapists located near you in Wollongong, we put together our own list based on this rating points list.
Wollongong's Best Occupational Therapists:
The top rated occupational therapists that offers best quality care and services are:
Better Rehabilitation
Equalence Occupational Therapy
Facilitate Occupational Therapy Services
Better Rehabilitation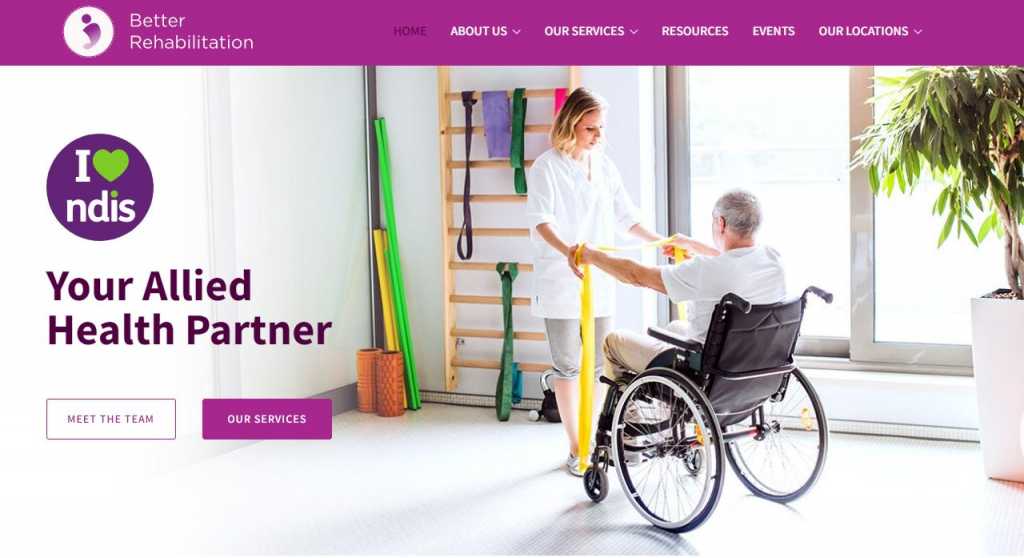 Better Rehabilitation is committed to delivering client-centered care through clinical excellence. As a leading NDIS registered allied health provider, they have offices across New South Wales, Victoria and Queensland. Their team provides services in occupational therapy, physiotherapy and speech therapy disciplines. Their clinicians specialize in a range of conditions across the lifespan covering paediatric and adult populations. They take pride in meeting the needs of their clients which is why they are predominantly a community-based service. Their founder, Rachel Brimblecombe, established Better Rehabilitation in year 2014 while working as a university lecturer. Her goal was to provide a service that put clients first and delivered best practice results to the community. Since then, Better Rehabilitation has built a team of experts in a range of allied health fields and plans to expand further to meet the communities' needs.
Products/Services:
Home Modifications, Assistive Technology, Upper Limb Therapy, Activities of Daily Living Assessments and Therapy, Wheelchair and Seating Assessments, Paediatric Services, Rehabilitation, Medico-Legal Reporting, Functional Capacity Assessment (for SIL/SDA applications)
Location:
Address: Suite 7/104 Crown St, Wollongong NSW 2500
Phone: (02) 459 740 979
Website: www.betterrehabilitation.com.au
Review:
"Amazing clinic, Better Rehabilitation has made this so easy for me and my family."-Ana Dunn
Equalence Occupational Therapy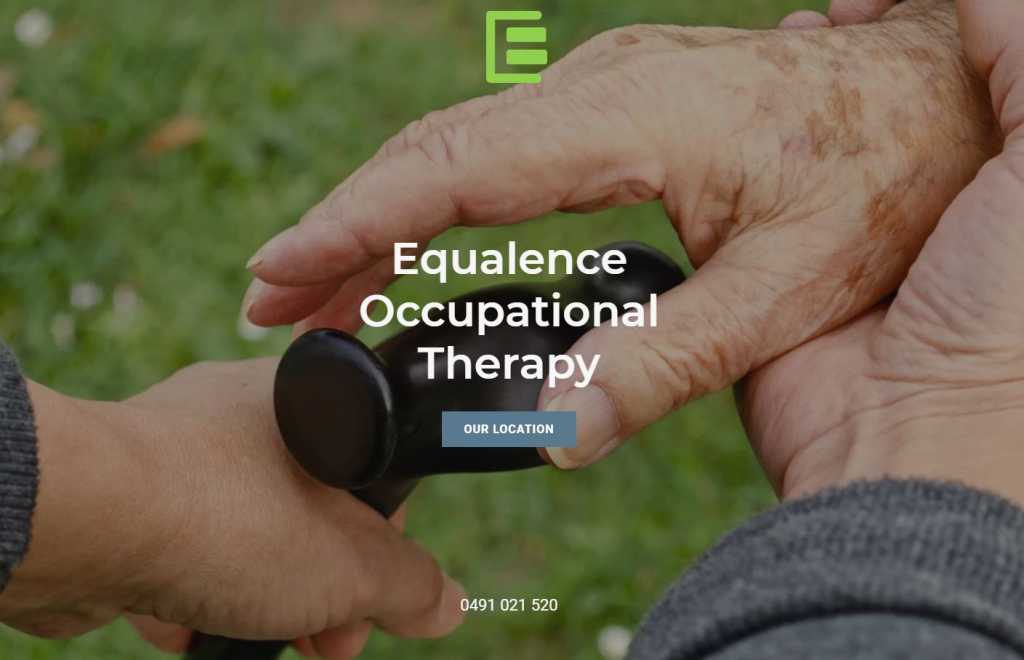 Equalence Occupational Therapy recognize the importance of personal service, whether you have just started your health journey or you just need some extra support to access the health care system. Your health care professional should be experienced, knowledgeable and passionate about helping you achieve your goals. Based in Wollongong and with each clinician having over 15 years of experience in the health care system, you can be sure that Equalence can expertly and properly guide you through your health care process. Darren has over 15 years of experience in hospital, community and private practice settings, where he has worked in the areas of neurology, aged care, orthopaedics, transitional care, medico-legal assessment, occupational rehabilitation,  as well as general medical and inpatient rehabilitation.
Products/Services:
Disability Equipment Prescription and Training, Home Modifications, Recurrent Falls or at High Risk of Falls, Pressure Areas or High Risk of Pressure Area Development, Energy Conservation / Activity Analysis, Cognitive Decline Affecting Independence, Difficulties with Activities of Daily Living, Manual handling
Location:
Address: PO Box 2151, Woonona East, NSW 2517
Phone: (02) 491 021 520
Website: www.equalence.com.au
Review:
"Throughout the treatment, Darren reassessed my son's situation at each appointment to fine tune the exercises he needed to do, ensuring that he continued to push towards achieving his goal. Best services, highly recommended"-Dawn Chang
Facilitate Occupational Therapy Services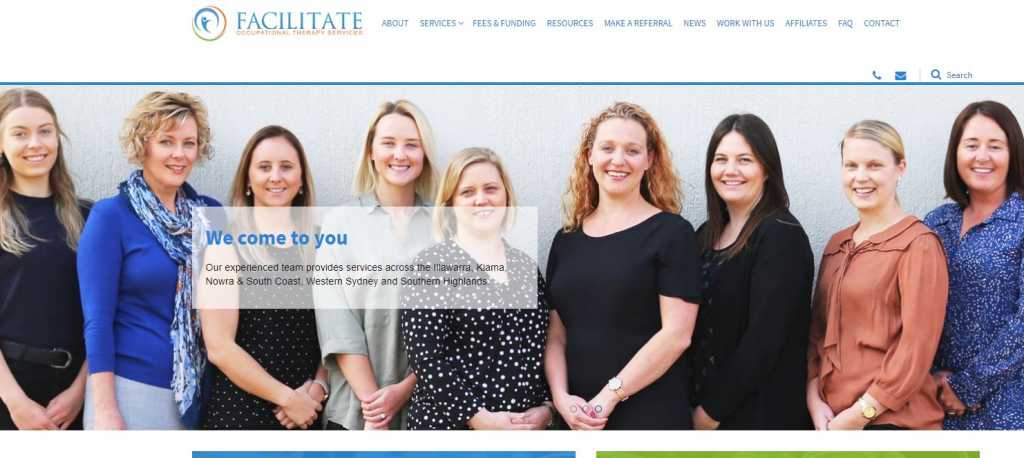 Facilitate Occupational Therapy Services was founded in 2014 by Occupational Therapists Carla Widloecher and Bryony Clark. Bryony and Carla had worked together for more than a decade, delivering excellent services to a wide range of clients, and saw a demand for expert OT services in the community and surrounding areas. The team has grown to meet the huge demand for Occupational Therapy services in the Illawarra and surrounding areas, and we have been lucky to build an enthusiastic team of clinicians with a range of experiences and special interests. Facilitate OT Services now are offering mobile Occupational Therapy services across the Illawarra, Shoalhaven, South Coast, Western Sydney and Southern Highland regions, and can visit other areas on request. Therapy sessions are also available at our Corrimal Clinic. Each member of the Facilitate OT team prides itself on providing superior Occupational Therapy services, always with the aim of maximizing client independence, function and participation.
Products/Services:
Equipment Prescription, Environmental Modifications, Hand Therapy and Joint Protection, Wheelchair and Seating, Case Management, Manual Handling, Ergonomics – Work Station Set Up, In Home OT Treatment, Handwriting Assessment & Intervention, Manual Handling
Location:
Address: 116 Railway St, Corrimal NSW 2518
Phone: 1300 855 513
Website: www.facilitateot.com.au
Review:
"Wonderful bunch of occupational therapists who appreciate the difficulties disabled people face and have the knowledge and skills to enable them to live as best they can." – Don Tate