Domestic issues can be extremely complex and often involve layers of consideration regarding their impact and consequences for the affected parties. For this reason, family law has been established to protect and serve your rights during domestic conflicts.
Issues such as child support, property settlements, divorce, child custody, spousal support are covered by legislation to ensure just outcomes for the individual. However, it can be hard to navigate the nuances of family law— especially when you are already under the emotional stress of a domestic conflict.
For this reason, it is important that you find a good family lawyer in Palmerston to assist you with your legalities during this hard time. Regardless of your situation, a good family lawyer should be communicative, professional, and knowledgeable in order to make the process of your legal dealings as seamless as possible.
The amount of financial support, child custody, and visitation rights you gain will be determined by a legal process. Finding a trustworthy family lawyer is vital for you to ease this process of sorting out the legal consequences of your domestic conflict and ensuring they match up to what you want.
Local family lawyers in Palmerston:
Ward Keller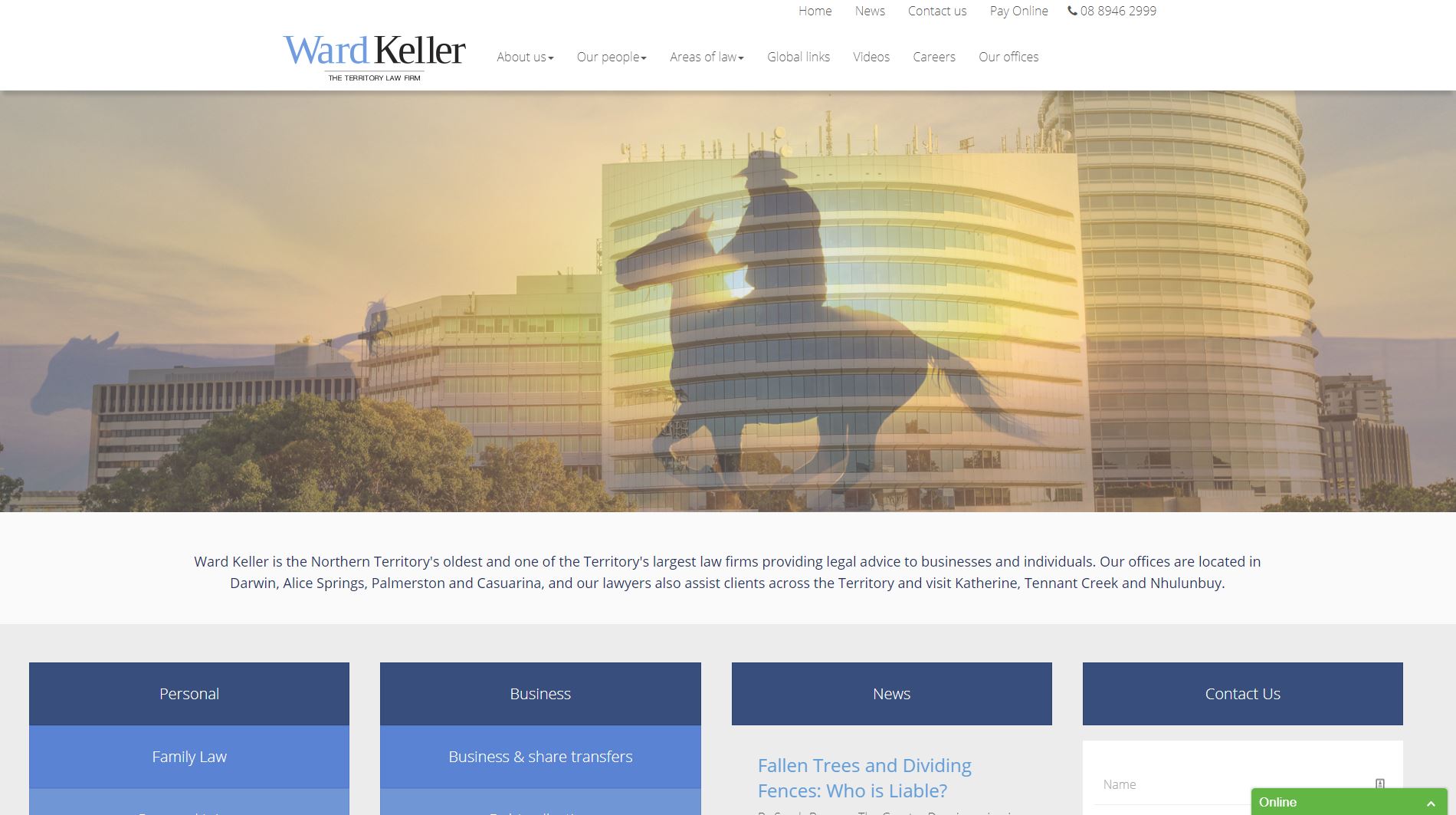 One of the oldest legal practices in the region, Ward Keller provides services to clients across the entire Northern Territory, with offices in Darwin, Palmerston, Alice Springs, Casuarina and Nhulunbu.
Ward Keller is a great firm to choose if you're seeking a firm that is both easily accessible – with a local branch in Palmerston – and established. The firm deals with family law amongst a variety of other areas, such as employment law and worker's compensation.
Established in 1963, Ward Keller's brand of legal services has been built over the years. Their six partners and conveyancers across their branches have nearly 50 years of service between them at Ward Keller.
One of the only six Australian law firms to be a part of Lawyers Associated Worldwide, Ward Keller's involvement comes as a result of demonstrating a high degree of excellence and expertise in their legal services.
The family lawyers at Ward Keller provide services encompassing financial agreements and matters, property settlements, divorce, consent orders, and child support. With an understanding for the differences of each family's situation, Ward Keller tailors their services to suit your individual circumstances.
The lawyers at Ward Keller are professional while having regard for the personal impact of domestic conflict upon your life. Ward Keller is focussed on achieving the best outcome and easiest legal process for you, and consequently aims to resolve issues without having to proceed to court.
With an understanding of the mental impact of family law issues, Ward Keller seeks to resolve the situations with minimal financial and emotional stress. Personalised and transparent communication often establishes a healthy connection so that Ward Keller's family lawyers understand the outcome you desire.
Consultations with Ward Keller lawyers are available for you to test the waters before making a full commitment with the firm. An initial consultation costs $110 (inclusive of GST) and includes understanding your legal situation and providing some preliminary advice. All further costs will be discussed based on each client's individual situation.
A well-established law firm, Ward Keller aims to provide you with the necessary family legal advice to simplify the legalities of your domestic conflict and allow all parties to move past the situation at hand.
Torney Legal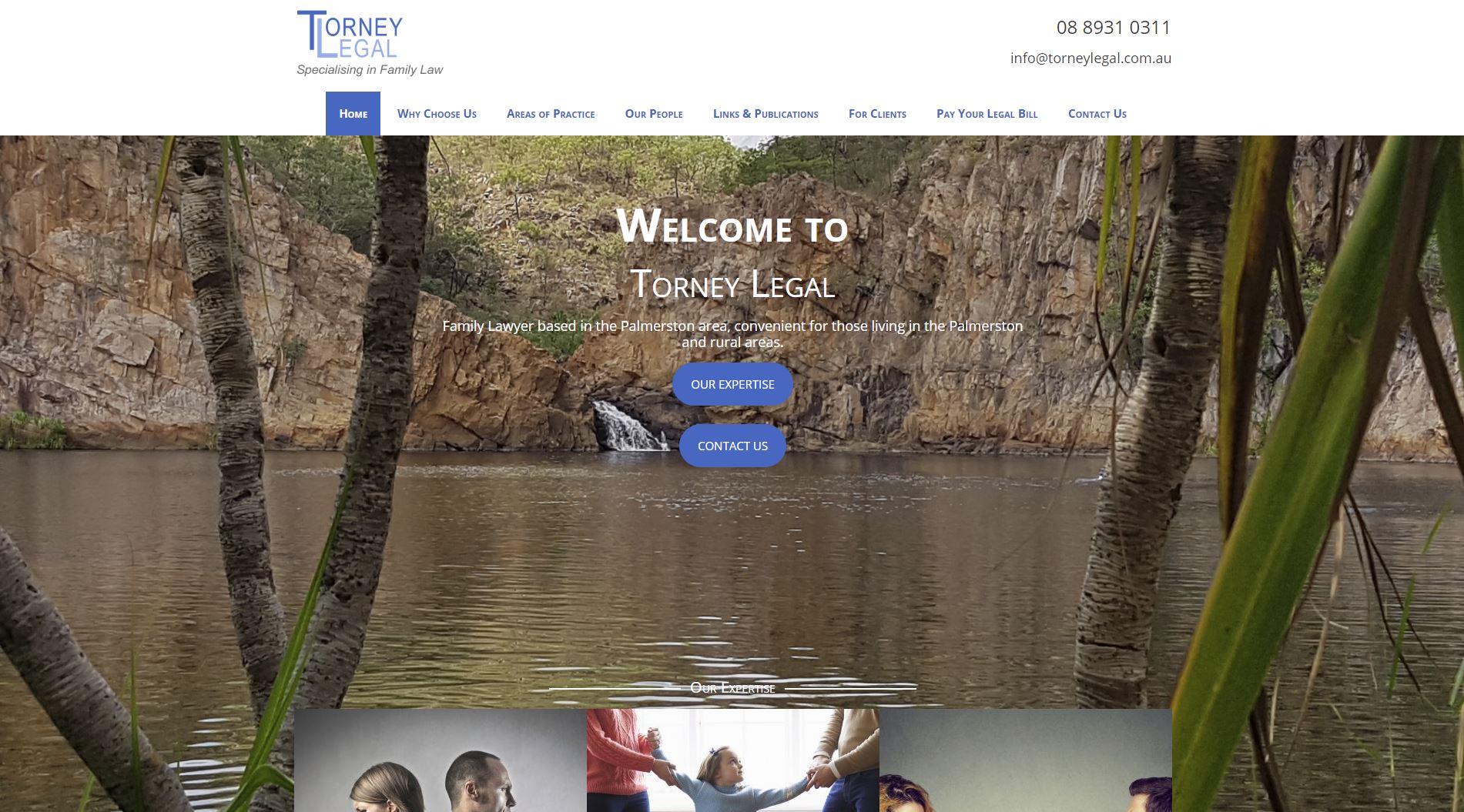 A specialised family law practice, Torney Legal is based in Palmerston, allowing for their accessibility and convenience to those living in the area. The legal practice director, Camel Torney, has extensive legal experience and is an Accredited Family Law Specialist.
Well-involved in the legal community, Torney is a part of the Law Society of WA, Law Society of NT, Law Council of Australia – Family Law Section and the Family Law Practitioners Association (WA). Torney Legal undertakes Legal Aid funded work and helps clients who require Legal Aid grants.
Being a family law firm, Torney Legal is a good alternative to other law firms which offer a broad range of services due to their specific focus on domestic issues. Torney Legal is community-based and easy to access for Palmerston residents, providing a high degree of communication.
If you prefer interacting with small businesses in your local community as a resident in Palmerston, Torney Legal is a great option. Client-minded, the local Palmerston law firm aims to provide cost transparency for clients, offering a range of fixed cost services to reduce the uncertainty around the price of legal advice.
Knowledgeable of each domestic situation having its differences, Torney Legal emphasises a personalised service so as to provide the best advice possible for every client. The family law firm in Palmerston seeks to offer realistic and practical services to reconcile an individual's desires with the legal consequences of their case.
Torney Legal focuses on the cordial and fast resolution of family law matters to allow all parties to move on from the situation and progress with their lives. For this reason, the firm aims to facilitate family dispute resolutions amicably out of court, but when necessary, is capable of advising and representing clients in Family Court matters.
An initial consultation of an hour is available for the price of $330 (inclusive of GST), where you can determine the firm's suitability for you. This session will include understanding and providing legal advice and a preliminary action plan for your situation, and the estimation of further costs if necessary.
If you are looking for a local firm who can help your situation with their specialised knowledge of domestic issues, Torney Legal is a great choice for a family lawyer in Palmerston.
DS Family Law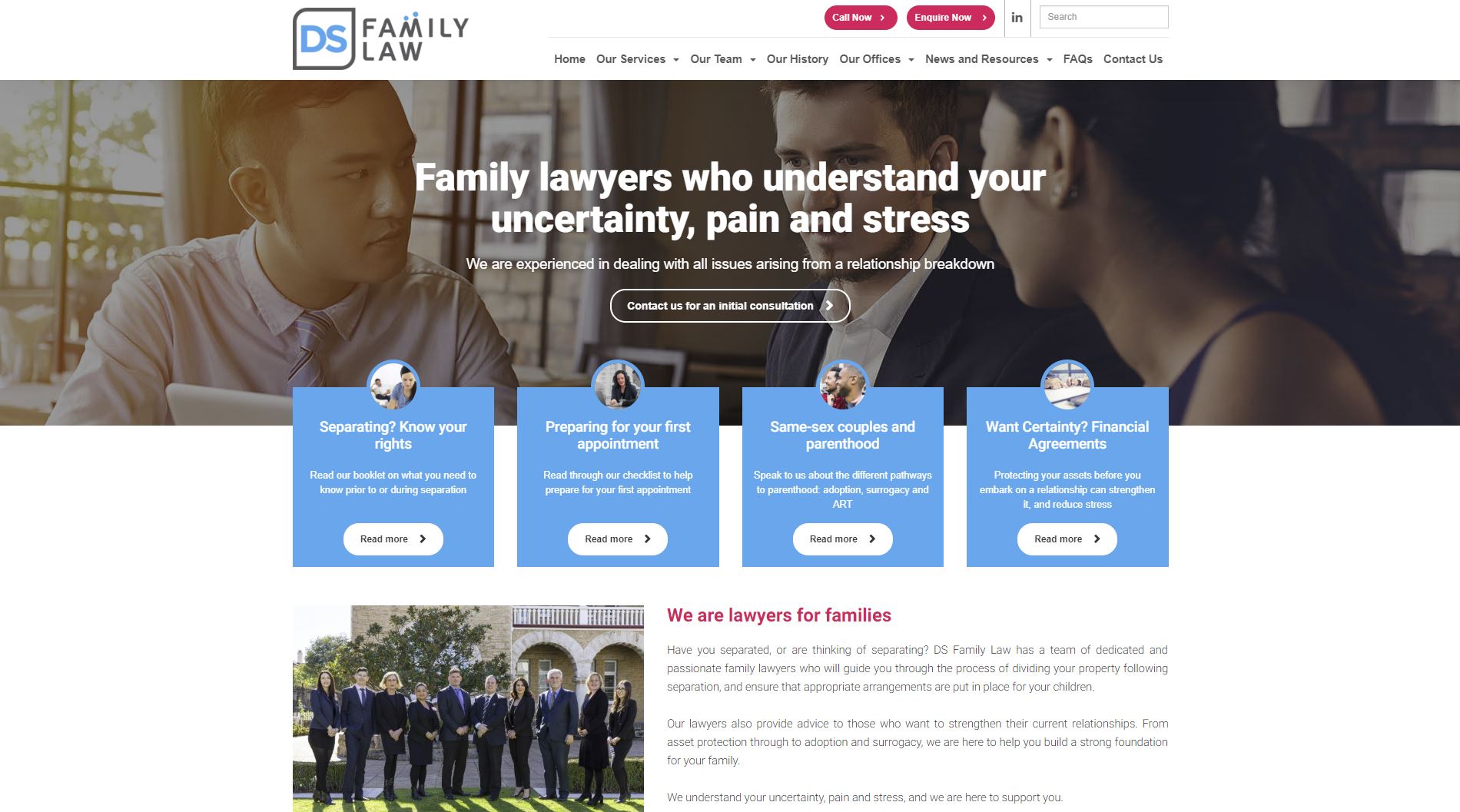 Consulting from Darwin for different areas around the Northern Territory region including Palmerston, DS Family Law deals specifically with domestic legal issues and has the expertise of several specialist family lawyers on their team.
Founded in 2004, DS Family Law exclusively deals with family law issues in the Northern Territory. Their firm's specific focus allows for a degree of specialisation in family law matters and local legal requirements.
Dealing with a diverse range of domestic issues such as consent orders, divorce, child support, property settlements, asset protection, adoption and surrogacy, DS Family Law aims to provide their clients with a high level of legal expertise for every family law issue.
With a consideration of the complexity and emotional impact of domestic issues, The DS Family Law team looks to gain an understanding of each situation in order to offer practical advice and solutions while demonstrating a degree of empathy.
The lawyers at DS Family Law seek to resolve complex matters out of court through negotiation and mediation for an easier legal process for the client. However, if the situation rises, the experienced lawyers at DS Family Law offer client representation and services in family court.
DS Family Law understands that family law is a complex matter and a one size fits all policy cannot be applied in any circumstance. Consequently, its family lawyers tailor their advice and services after getting a thorough understanding of your situation and offer different settlement solutions.
DS Family law also allows for client correspondence via telephone or Skype meetings to ensure they are accessible to you and provide alternatives if you are unable to make it to their office. The lawyers deal with cases of different scales and sizes and are able to connect you with other professionals such as accountants, brokers, or financial planners.
With specialised services for family legal issues and an emphasis on cost transparency and reduction, DS Family Law is a great choice if you are looking for family lawyers in Palmerston.
James McConvill & Associates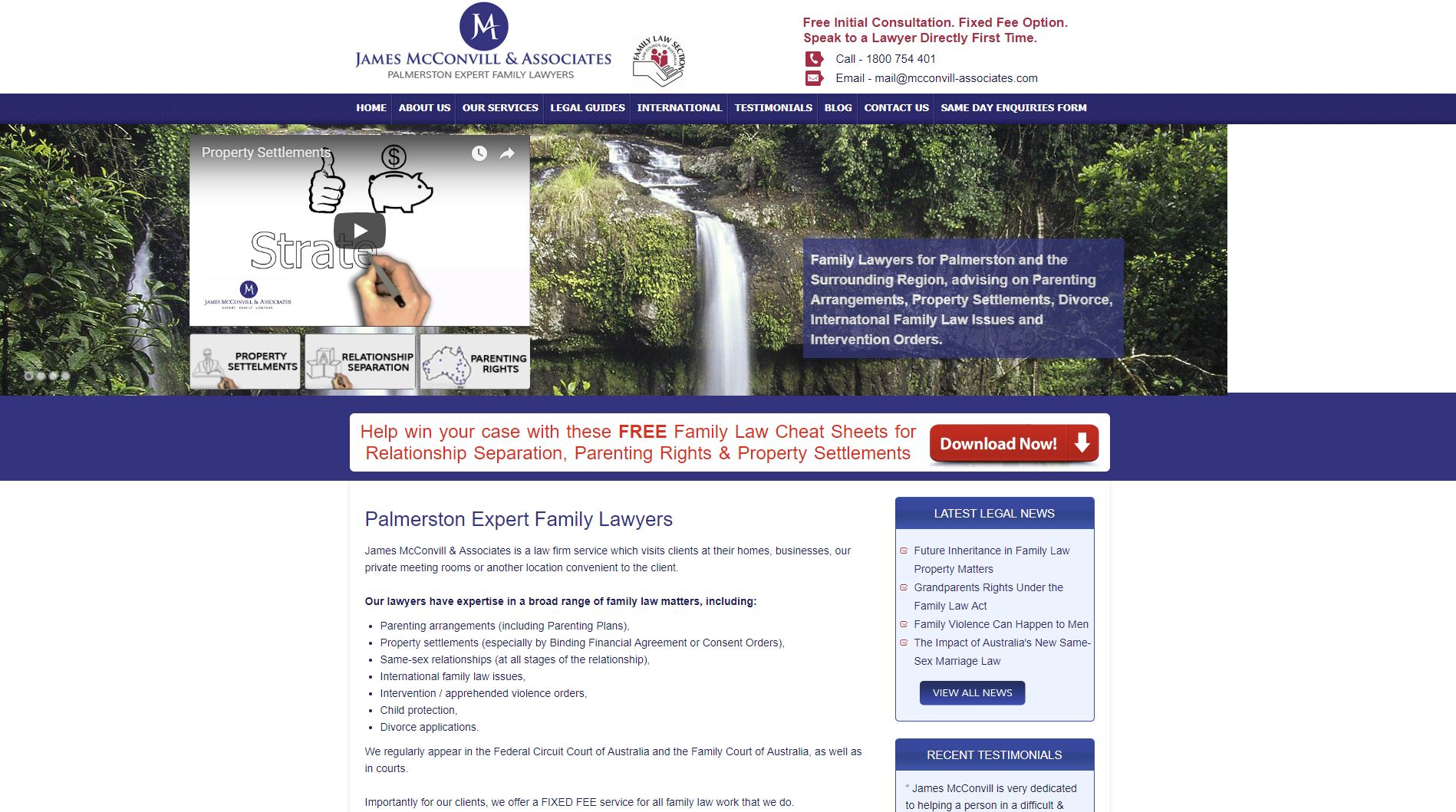 With a local branch in Palmerston, James McConvill & Associates is a legal firm that specialises in family law. Their team is focused on providing innovative and flexible services with a high degree of expertise.
James McConvill & Associates is a Law Council of Australia member in the family law department. The lawyers appear in both the Federal Circuit Court and the Family Court of Australia.
The firm seeks to deliver personalised services to all clients with the understanding that every family issue and situation is different. Providing flexible and sensible advice, the lawyers at James McCovill & Associates offer a truthful picture of the situation to help clients better prepare for a potential outcome.
The team at James McCovill & Associates focus on personal communication to better understand clients and their requirements before offering any solutions. This puts them in a strong position to ensure that clients are getting the right advice at every step.
James McConvill & Associates lawyers are experienced in all family law matters, including complex property issues whether in or out of court. Every family lawyer from the firm works hard to ensure the best outcome for clients and seeks to do so by offering practical advice from the outset.
The lawyers actively seek to remain updated on any changes to local family laws in the Northern Territory region. This enables them to provide the right advice to clients for their situations. They also offer a range of settlement options to clients for quick and seamless family law issue resolutions.
In order to be accessible to their clients, the lawyers are available via phone, face-to-face meetings and email. James McConvill & Associates emphasise price transparency with fixed fee services and a free initial consultation with their lawyers for you to gain a better understanding of your legal situation before proceeding.
Additionally, the lawyers can also visit clients in their desired locations, including at offices or homes, based on their convenience. Weekend meetings are available and a same day enquiry form provides a quick response for those who want a quick consultation on a tight schedule.
If you are looking for a firm specialising in family law that is easily accessible and is able to respond to your situation quickly, James McConvill & Associates is a great option for family lawyers in Palmerston.
Story & Associates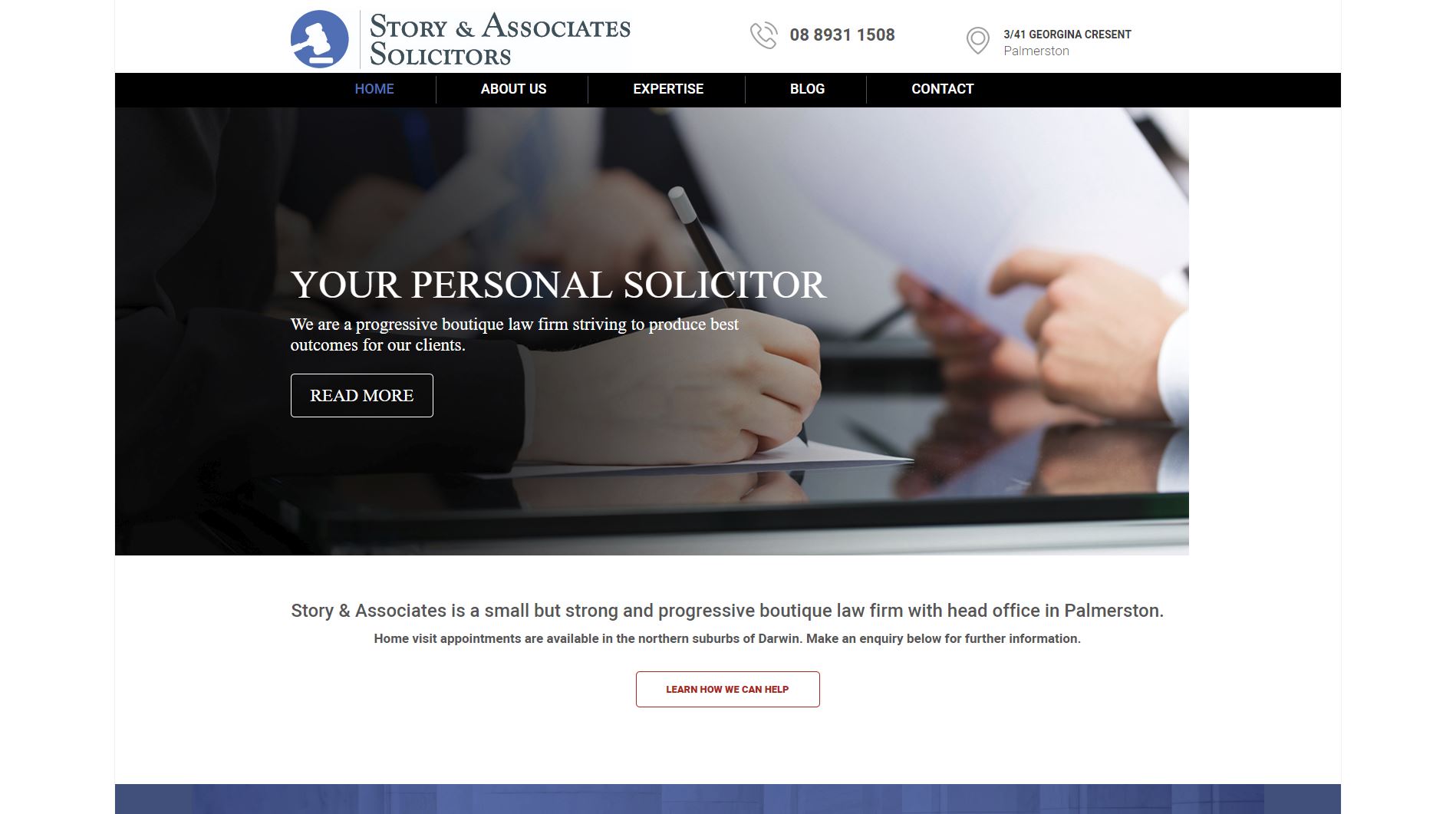 Started in Palmerston in 2003 by David Story as a single law practitioner, Story & Associates has grown and expanded to cater to demand from people looking for assistance in different parts of the Northern Territory region.
David Story has been a legal practitioner since 1978 and has been practicing law in the Northern Territory region for the last 16 years. He has experience in several areas including family law, and is qualified as an Alternative Dispute Resolution Practitioner.
Other experienced lawyers on the Story & Associates team include Julie Holtham, an Independent Children's lawyer on the Legal Aid Panel of the North Territory with 16 years of family law experience.
With family law as one of their focus areas of practice, Story & Associates assists clients with multiple issues including property settlements, pre-nuptial agreements, binding financial agreements, divorce settlements, and consent orders.
The lawyers seek to explain laws as simply as possible with the goal to offer the right guidance from a legal point of view. Focused on both cost-effective and tailored services for every client, Story & Associates uses their knowledge of local laws to bring about the best possible outcome for their clients.
While the preference is for settling issues out of court, the lawyers at Story & Associates have in court experience and can represent clients in several issues related to family law. Their goal is to solve issues as quickly as possible so that clients can move on from domestic situations and progress with their lives.
Story & Associate lawyers seek to stay abreast of any laws in the Commonwealth and the Territory to assist clients with the right advice and guidance based on their circumstances. They offer prompt documents and responsiveness to queries and home visits where necessary.
The lawyers at Story & Associates look to provide practical advice that allows you to plan better for your outcome. Client meetings are confidential and can be organised via phone or in person based on the client's convenience. The goal is to offer open and transparent guidance at all points.
Story & Associates lawyers are experienced when dealing with family law matters and can offer assistance in various areas of law in addition to family-related matters. This boutique law firm remains committed to offering quality services to clients in Palmerston and is a great choice if you are looking for an experienced, local family lawyer.
Which Palmerston family law firm works for you?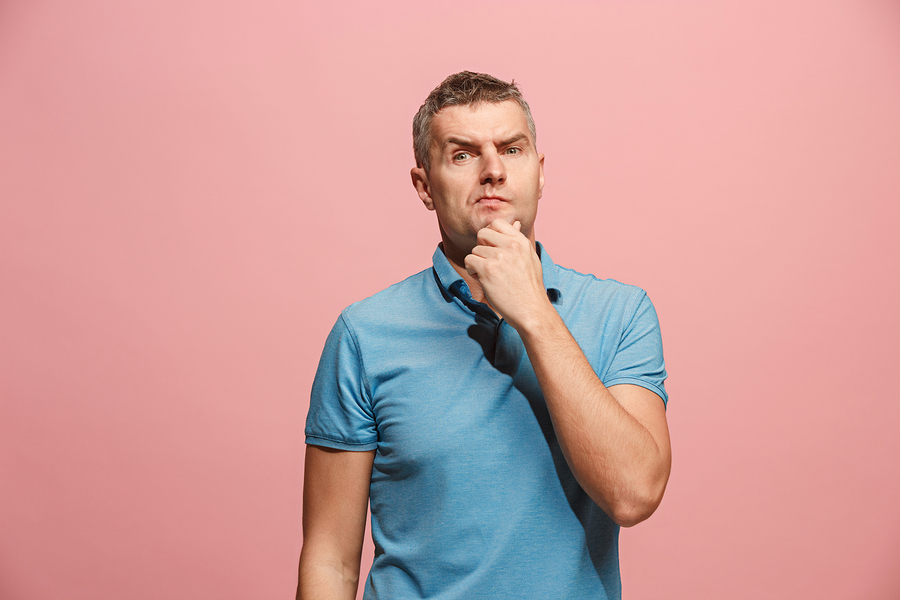 Depending on your personal requirements and desires for accessibility, financial transparency, and your communication with each law firm, the best family lawyer in Palmerston.
Each individual is different and consequently, the top family lawyer to help you through your situation is dependent on your personal values and requirements. Regardless, the family lawyers in Palmerston above are capable of providing advice to help you through the legalities of your domestic issue.
Get in touch with a family lawyer to help you through your family law issues and make the process easier to allow the progress of your life beyond this situation.