Are you wondering which colour pallet for lipsticks and jewellery suits your complexion best? Whether it's dark, light, loud, shimmery, nude or even one of the metallic range of options, you have to know which suits you best and makes you stand out.
There are various undertones your skin projects irrespective of your complexion. Hence you need to consider your undertones as well as complexion to ensure the pallet and accessories that are right for you.
People with cool undertones tend to have the bluish-green hue of veins under their wrist. They get a rosy pink skin colour when exposed to sun. For such people, silver jewellery is the best suit and can enhance their look.
Many people also possess warmer undertones, indicated by veins that are a purple-bluish hue. When exposed to sun, their skin tends to turn into a golden colour. For those who believe this is the undertone you possess, golden jewellery will be perfect for your skin.
Those of you with neutral undertones are blessed with variety of suitable makeup and jewellery options including gold as well as silver. Lucky you!
When it comes to staple makeup products, you probably already have a good idea on what works and what doesn't for your complexion. But what about the products you don't usually wear everyday? Eye shadow is probably something you only pull out for a special occasion, especially if the colour is bold.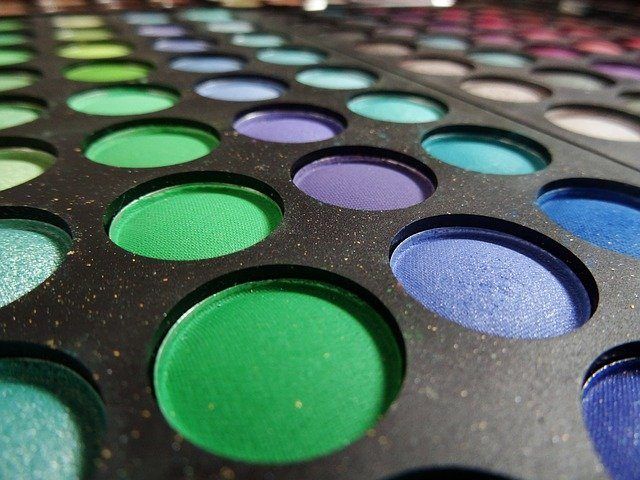 Here are few ideas for best eye shadows you can check out considering your complexions.
Light and fair skin type
Since tanning is the new trend, there's a disadvantage for those with a light skin type. When exposed to sunlight, this type of skin tends to burn and give out reddish patches but will never tan. So remember, natural sun tanning is NOT for you.
Your skin is open to wide ranges of colours that include nudes, metallic, bright and sparkly pallets. For a nice bright day look, try warm colours including brown, candy pink, light golden, peach and white.
A night look can become more attractive with bronze, silver and even black. You have the most flexible skin type and hence you can try out anything and everything.
Check Out: Stila Matte 'N Metal Eye Shadow Palette, 12g for 12 shades & Too Faced Sweet Peach Eyeshadow Collection, 17.1g for 18 shades.
Medium skin type
The pallet that best suits you will be dark pink and cinnamon shades. Medium skin types can also carry rustic dark colours well. You just need to pair it up with come glossy light lipstick and you are ready to go! Try shimmering shades of gold and yellow for a party look. When it's about being flamboyant, choosing bright shades of red and blue will be perfect too!
Check Out: Maybelline The 24 Karat Nudes, 9.6g for 12 shades & Smashbox Matte Exposure Palette with Spice Shadow.
Olive skin type
For you it's all about blues, blues, blues and blues! You guys shine best with hues of blues. Teal, copper blue, shimmer blues and even metallic blue. Your skin type can carry this colour best.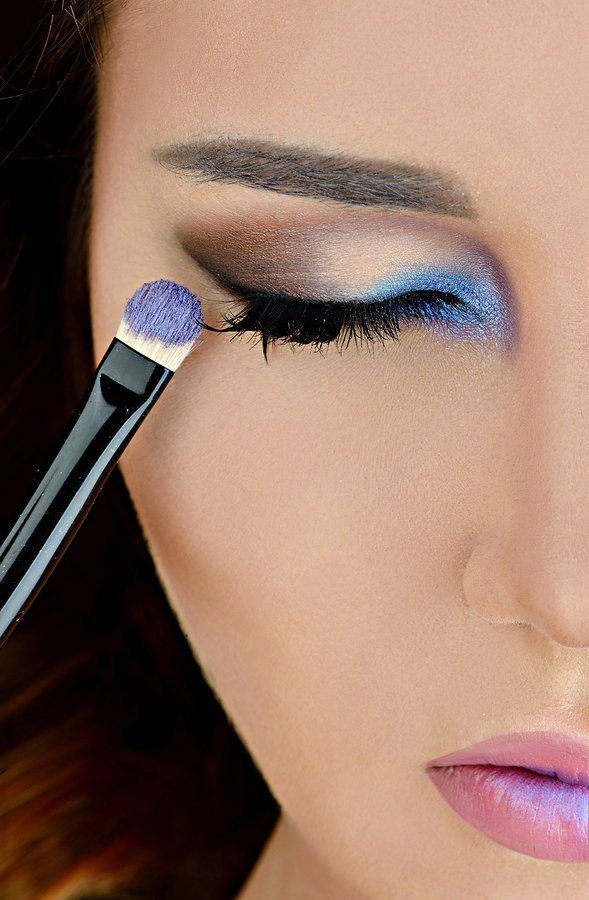 Since blues and silvers work well together, try blending them in and experimenting. Try to stay away from pinks and orange. Unless it's a really subtle shade of pink, do not do it. You're much better off wearing blue and dark green to complement your stunning shade of skin.
Check Out: Sephora Collection Colorful 5 Eyeshadow Palette.
Tan skin type
Tan skin and golden go hand in hand. Talk about all the hues of golden and brown and this skin type will compliment it perfectly.
You can use shades of browns and golden together and create a perfect look to help glam your eyes up. They will add warmth and are completely compatible with all tan skin tones. Use a hint of orange or yellow shadow under the brow bone in order to highlight the area.
Check Out: Laura Mercier Metallic Crème Eye Colour in Burnished Copper & L'Oréal Paris Infallible Eyeshadow.
Dark skin tone
When the entire world is getting crazy about rose-gold colour, you guys can use it as an eye shadow to best suit your skin complexion. You can also select emerald green and purple to try and play around with these colours. These colours will not only pop against your complexion, but they also compliment both cool and warm undertones.
CHECK OUT: IMAN eye shadow pencils in Deception and Seduction & Lancôme Color Design 5 Pan Eyeshadow Palette.
Walk out in style with the colours that match your tone. Remember not to stick with rules and try as many combinations as you can to stand out. Don't shy away from making a statement!