Every year, Spring brings with it a flurry of activity. It is a time for new fashion trends and makeup looks to make their mark. We were inspired by the makeup trends spotted at the Paris Fashion Week and the host of other fashion shows that featured trend-setting spring fashion.
Here are the best spring/ summer beauty trends of 2017. Some are pretty, some are dramatic and some are just downright weird. But they're here to stay and we're going to deconstruct each look to give you a better idea of what it's all about.
Say No To Matte, And Yes To Gloss
Lip gloss is making a comeback, and how? While the past few years saw the matte lipsticks taking the reign, the humble lip gloss is back to capture our hearts. It's all about keeping it glossy and youthful this year.
Aim To Look More Au Naturel
Here's some good news gals: the highly contoured look is out (but basic contouring is still important). Hallelujah! No more spending hours in front of the mirror, blending and blending and blending.
Ditch the deep tones of the contouring kit and opt for a more natural, clean look. The idea is to keep your face looking natural and glowing, while playing up your lips and eyes for pops of colour.
Let Your Lips Do The Talking
It's all about giving your lips some dimension this season. We're talking ombre effects, glitter-covered lips, and two-toned effects. Let your lips be the centre of attention with some OTT lip art.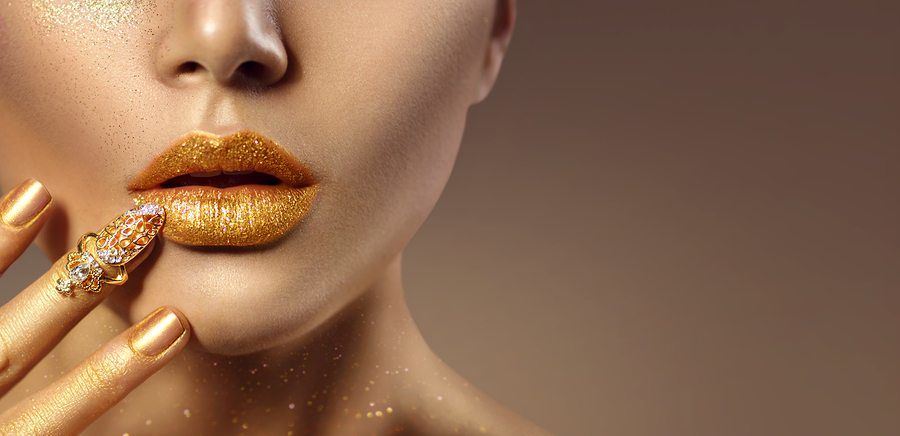 Straight Brows Are In
If you've been struggling with perfecting the bold, arched brows look, then it's time to rejoice. According to celebrity makeup artists, straight brows are what are hot right now. Again, it all comes down to creating a more youthful look, with straight, natural-looking brows.
The Monochromatic Look
Another big beauty trend this year is the monochromatic look. If you have a got-to lip colour that you're obsessed with, it's time to pick up an eye shadow and a blush in the same shade.
The monochromatic look is all about matching your lipstick to your eye shadow and blush, giving your face a very dramatic look. You can cheat and use your lipstick as a blush and eye shadow, just be sure to blend really well to avoid harsh lines that will give away your secret.
Smudgy Eyes Are Where It's At
It's just one good news story after another this year! The perfect, cat-eye liner look is so done and over with. So, no more begging the beauty gods for eye-lining skills. Can you smudge your liner and make it look intentionally messy?
Then you're right on track for the smudgy-eyed look. Now you can nail the eyes. Every. Single. Time. The gods have answered our prayers!
Crazy Pops Of Colour
Things went from wild to straight out crazy, with unexpected pops of colour all over the face. We can get on board with brightly-coloured lips and eyelids, but yellow brows (at Gucci) and yellow ears (at Proenza Schouler) were a little too bizarre, even for us. But the experts assure us they're on point and super in right now.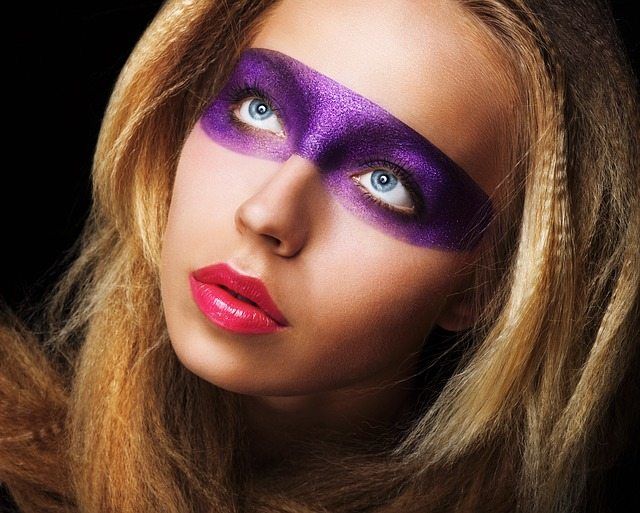 Bars Are In The Spotlight
If painting the ears yellow wasn't enough to tip you off, big earrings have made a comeback. If you've always felt that your ears are your best features (I'm sure someone out there thinks that), now is the time to let them shine. Slick back your hair behind your ears, paint the tip of your ears with glitter to add some jazz and use earrings to pull the focus off your face and to your ears.
Watercolour On The Eyelids
Use pastel shades to create a nice, soft blend of colours on your eyelids. The idea is to create an almost watercolour-like effect. The fun part about this look is that you can really let go and experiment with different pastel colours. And makeup should be all about having fun.
Blush on Your Temples
Don't be scared to go a little heavy-handed with the blush. And feel free to expand the area, covering your temples with colour. Yes, it's dramatic, yes it's OTT, but apparently that's exactly what 2017 is all about.
It's always fun to see where makeup and fashion takes us every year. When contouring became huge, we spent hours watching YouTube videos, trying to perfect the look. Now it's time to do it all over again, with new trends to try on.
The only difference is that 2017 seems to be all about easy-to-replicate makeup trends. And we, for one, are not complaining.