Below is a list of the top and leading Dieticians in Brisbane. To help you find the best Dieticians located near you in Brisbane, we put together our own list based on this rating points list.
Brisbane's Best Dieticians:
The top rated Dieticians in Brisbane are:
Elissa Robins – Inner Health Nutrition
Julie Masci – New Life Nutrition
Are you one of them? Let us create a full business page, click here.
If you are a Dietician or you know other Dieticians or professionals in Brisbane that should be on this list, please submit your details here and we will review your submission.
Elissa Robins – Inner Health Nutrition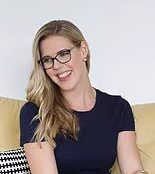 Elissa Robins graduated with a Bachelor of Health Science from The University of Newcastle NSW.  She have been an Accredited Practising Dietitian for 15 years. Elissa have helped thousands of people find their food solutions and she is passionate about maintaining people's love of food. She specialise in the area of Gastroenterology and love the nutrition detective work required to solve peoples irritable bowels, food sensitivities, allergies, inflammatory bowels and food intolerances.
Elissa only use evidence based techniques such as the Monash FODMAPS for IBS and the RPAH elimination diet for food sensitivities. In 2018, she completed the Advanced Training in Food Allergy and Intolerance for Dietitians through ASCIA (The Australian Society of Clinical Immunology and Allergy).
Elissa have completed Microba Health Professionals Training, which has given her a thorough understanding of the gut microbiome.  She also enjoy working with Microba Insight Health Reports to help patients both understand their results of their microbiome profile, and prioritise their dietary recommendations.
She is a passionate advocate of HAES (Health At Every Size) and have trained in the "non diet approach" for healthy eating and weight concerns.  As someone who spent much of her life yo-yo dieting, it wasn't until she fully embraced the non diet approach herself that she have settled to her healthiest weight, and no longer ruled by food.
​With mounting evidence showing that up to 95% of weight loss diets result in weight gain long term, she needs to think differently about weight management. The evidence based and weight neutral "non diet approach" is best suited to those who have had a long history of dieting and associated problems with body image, depression, disordered eating, or weight regain. ​
So whether people have a tricky tummy, or if they are ready to never diet again, she can help you love food and find your inner health, so that you can get on with living your happy healthy life.
Products/Services:
Initial Assessments (includes dietary assessment & meal planning in session), Virtual Sessions, Complex meal planning / electronic nutrient analysis
LOCATION:
Address: Level 9 Matisse Tower, 110 Mary St, Brisbane CBD
Phone: (07) 3999 8624
Website: www.innerhealthnutrition.com.au
REVIEWS:
"Very professional, friendly, approachable and went above and beyond to help! Highly recommend to anyone seeking nutritional and dietary help." – Prue Moonbeam
Julie Masci – New Life Nutrition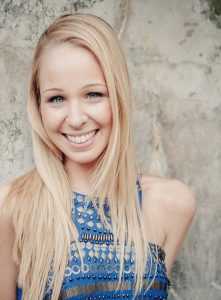 Julie Masci is a practising dietitian, accredited with the Dietitians Association of Australia. She is the director and principal of New Life Nutrition, a Brisbane-based private dietitian practice.
With Italian blood pumping through her veins, food has always been a major focus in Julie's life – embarking on a career in nutrition and dietetics seemed only natural. Julie believes everyone should have the opportunity to experience the pleasures of food, while also staying healthy, and looking and feeling great.
Julie works to provide realistic diet and lifestyle changes to assist in weight loss for people of all ages, and to manage associated chronic diseases like diabetes, hypertension and high cholesterol. Throughout her career as a dietitian, Julie has worked with a wide range of doctors and specialists, finely tuning her knowledge and expertise in health improvement.
Julie's special interest in gastrointestinal disorders (including irritable bowel syndrome, or IBS) and food intolerance stems from her own personal experiences in this area. She aims to help clients identify and manage individual food sensitivities using proven techniques. Julie strongly believes that relief from long-standing food-related symptoms can improve a patient's understanding and appreciation of both their body and their mind.
Appearing on Brisbane's televisions as an expert dietitian on Channel 9 News, Channel 7 News, Today Tonight and Brisbane Extra, Julie explains nutrition and helps debunk diet myths. She also has extensive experience as a public speaker, engaging seminar and lecture audiences in conversations about obesity, diabetes and coeliac disease. Julie is a regular contributor to the Australian Weight Watchers Magazine.
Julie's attention to detail as a nutritionist has given her the opportunity to work with a variety of local food manufacturers and health care providers in Brisbane. Her work with aged-care facilities has helped ensure residents' meals are appropriate and nutritionally adequate, and intensive individual product analysis has allowed Julie to provide her nutritional endorsement to many food companies.
With an appreciation of culture and individuality, as well as a contagious enthusiasm for good food, Julie brings a fresh approach to the field of nutrition and dietetics. She strives to motivate and provide friendly guidance to her patients as they move towards achieving their individual health and nutrition goals. Julie passionately believes every patient's outlook on and approach to life can be improved by what and how they eat, and she will stop at nothing to ensure her patients' continued success, health and happiness.
Products/Services:
Weight Loss, Gut & Bowel, Food Intolerances, Diet & Nutrition, General Health, Corporate Services
LOCATION:
Address: 245 Albert St, Brisbane City QLD 4000
Phone: (07) 3071 7405
Website: www.newlifenutrition.com.au
REVIEWS:
"I finally understand why I've kept weight on for all these years. It's finally coming off. I can't explain what a great feeling this is. Julie is caring and very knowledgeable. I recommend her highly." – Amy P.
Courtney Jarrett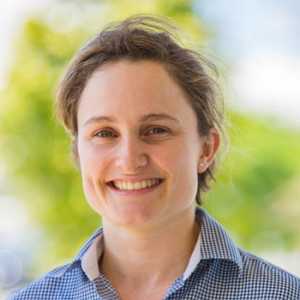 Courtney Jarrett is a qualified Accredited Practising Dietitian and Accredited Exercise Physiologist. Since 2008 she has been a member of the Dietitian's Association of Australia and has been working in Brisbane for over eight years in private practice. She thoroughly enjoys Private Practice and am passionate about helping patients achieve their health goals. She holds a Bachelor of Applied Science (Human Movement Studies) and Bachelor of Health Science (Nutrition and Dietetics) from Queensland University of Technology and has completed further training in clinical dietetics, exercise prescription and business management. She is currently undertaking a Masters of Science in Medicine through University of Sydney.
Courtney is experienced in a range of clinical conditions and have an excellent understanding of diet-disease relationships. She has worked extensively with weight management, chronic disease management, gastrointestinal disorders and sports nutrition issues. She has a particular interest in management of complex patients and likes to promote education and an outcomes-based approach. She ensures patients are assessed and evaluated regularly to review if programs are working for them and provides patients with individualised advice that meet their nutritional requirements while fitting into their lifestyle and family needs.
Products/Services:
Dietetics Consulting, Exercise Physiology, Weight Management
LOCATION:
Address: SmartClinics Windsor, 142 Newmarket Rd, Windsor QLD 4300
Phone: (07) 3857 2222
Website: www.apexhw.com
REVIEWS:
"Really helpful and friendly. Expert in her field and very knowledgeable." – Rock H.