Below is a list of the top and leading Dentists in Brisbane. To help you find the best Dentists located near you in Brisbane, we put together our own list based on this rating points list.
Brisbane's Best Dentists:
The top rated Dentists in Brisbane are:
Dr. Sally Farhandi – Excellence In Dentistry
Dr. Andrew Teakle – Wickham Terrace Dental
Dr. David Ashton – BOH Dental
Dr. Jacqueline Wu – Brisbane CBD Dental Clinic
Top Rated Dentist Clinics in Brisbane:
Dr. Sally Farhandi – Excellence In Dentistry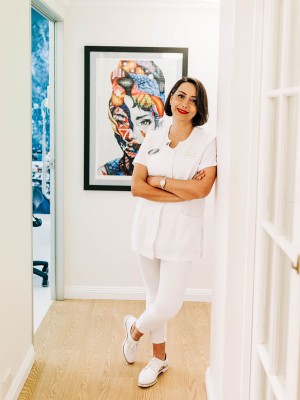 Dr. Sally Farhandi is a prime example of excelling in a field. The accomplished dentist has worked in the field for over 20 years and has shown no sign of slowing down. After graduating dental school, she garnered experience in the public and private sector before joining UNICEF as a Health & Nutrition Assistant role.
In 2010 she opened her own practice 'Excellence In Dentistry', and developed her unmitigated focus on meeting patient expectations. Her practice is centred around ensuring that each patient receives a new level of care and attention. While no two sets of teeth are ever the same, her incredible service and unwavering focus on achieving the optimal result remains the same with each patient.
Never wavering from a challenge to discredit the notion of 'hating the dentist', she persevered and received a Masters of Implantology from the University of Goethe in Frankfurt, as well as undertaking specialist training in the field of Orthodontics and TMD.
For Sally, a healthy and wholesome set of teeth is crucial for an award-winning smile. Her attention to detail, absolute dedication to bettering her knowledge and understanding of what makes a healthy smile shine is a rarity in this day and age.
Products/Services:
General Dentistry, Restorative Treatments, Cosmetic Treatments, Implants, Orthodontic, CEREC
LOCATION:
Address: Morris Towers, Suite 26, 2nd Floor/149 Wickham Terrace, Brisbane City QLD 4000
Phone: (07) 3839 7757
Website: www.dentalxlnc.com.au
REVIEWS:
"I had a great experience with Dr Sally and the team. I have a hectic schedule and didn't want to spend too much on braces, so it was fantastic that this could be accommodated. I was able to afford my treatment without needing a loan and my appointments were always quick and easy. Most importantly I'm SUPER happy with the results.
Thank you so much Excellence in Dentistry!" – Alex
"Dr Sally is amazing and made such a big difference to my smile! She was honest about what could be achieved and went out of her way to make sure I was happy with the end result. The team at Excellence in Dentistry are friendly and professional and I highly recommend them." – Leisa
"I would like to thank Excellence in dentistry. Tracey at reception, she's lovely. Especially Dr Sally for creating a new smile for me with great kindness, professionalism and education on how to care for my new implants. It's been a great journey and I highly recommend you all for outstanding dental treatment . Once again I love love love my new smile which has given me confidence in every way." – Tania
Wickham Terrace Dental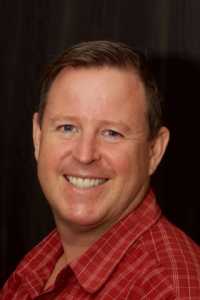 Dr. Andrew Teakle – With over 23 years' experience in the dental profession, Dr. Teakle's expert knowledge and cheerful, welcoming manner will put you completely at ease.
Since graduating from The University of Queensland in 1994, Andrew has regularly participated in continued professional development, across treatments including orthodontics, implant dentistry, sleep dentistry, cosmetic dentistry and oral diseases.
With a strong belief in staying current, Dr. Teakle is excited to keep abreast of all dental innovations, from the latest restorative materials to the most innovative treatment philosophies – in particular the interplay of oral health and lifestyle.
As a father of two beautiful daughters, Andrew is great with kids and loves building the foundation for a lifetime of optimal oral health with his youngest patients.
Products/Services:
General Dentistry, Restorative Treatments, Cosmetic Treatments, Orthodontic
LOCATION:
Address: Morris Towers, Level 9/149 Wickham Terrace, Brisbane City QLD 4000
Phone: (07) 3831 3031
Website: www.wickhamterracedental.com.au
REVIEWS:
"I always enjoy my bi-annual visits to see the team at Wickham Terrace Dental. Nina and Isabel are usually there to greet me and have a chat before I head in to see either Sophia for a clean or Andrew for a check-up. The service and friendliness from all of the staff I've encountered is exceptional and instead of dreading going to the dentist I now look forward to it!" – Jason Birks
BOH Dental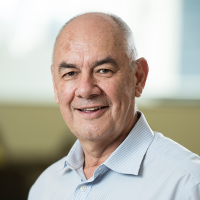 Dr. David Ashton graduated from the University of Queensland in 1976 with a Bachelor of Dental Science. After graduating he practised in Melbourne for several years, before moving to London to complete a Master's degree in Prosthodontics at the Eastman Dental Hospital, a post-graduate dental teaching hospital attached to London University.
Dr. Ashton continued to work in the UK until he was offered a position with BOH Dental Clinic Brisbane in 1980.
Dr. Ashton enjoys furthering his interests in general dentistry, prosthodontics and dental implants. During his years in Brisbane, David has had a long association with the University of Queensland Dental School.
He is a member of the Australian Prosthodontic Society, and various international dental associations and study groups. Since graduation, David has been an active member of the Australian Dental Association.
He was awarded the Australian Dental Association Service Medallion for his contribution as part of the organizing committee for the 2011 Australian Dental Association Congress in Brisbane. He was the dentist to the World Cup Rugby Teams for the Brisbane games, and the on-field dentist for the Queensland Reds and Australian Wallabies whilst in Brisbane. One of his professional partners, Dr. Stuart Garraway, still maintains this position.
Together with Studio 12 Dental Design, Dr. Ashton maintains an interest in sports mouthguard construction. David has an active interest in sleep medicine and makes many appliances for people who cannot tolerate CPAP or are considering a device to stop snoring.
Products/Services:
General Dentistry, Prosthodontics , Dental implants
LOCATION:
Address: 12/79 Adelaide St, Brisbane City QLD 4000, Australia
Phone: (07) 3223 5000
Website: www.bohdental.com.au
REVIEWS:
"Always impressed with the service and the whole process is very efficient." – Daniel Cooper
Brisbane CBD Dental Clinic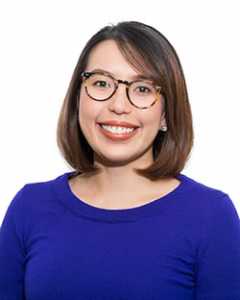 Dr. Jacqueline Wu received her dental science degree from the University of Queensland in 2005. For two years she practiced dentistry for Queensland Health until deciding to travel overseas to extend her education. Her studies led her to receiving a Master of Dental Science with a specialty in prosthodontics in 2010 from the National Yang Ming University in Taiwan.
Dr. Jacqueline was also awarded the Dental Board of Queensland Prize in Oral Pathology and Oral Medicine in 2004. In 2010, she represented Yang Ming University at the International Association of Dental Research (IADR) in Barcelona and was further invited to present at the FDI World Dental Federation in Salvador da Bahia later in the year.
Extremely fluent in both English and Mandarin Chinese, Dr. Jacqueline also has an understanding of the Taiwanese dialect, allowing her to serve a diversity of people in the Brisbane CBD area.
She is a third-generation dentist, following the path of her grandfather, father and older brother. Her favourite part of her profession is being able to care for other people and dramatically impact their quality of life. Dr. Jacqueline finds it especially rewarding to help patients live without pain and enjoy eating their favourite foods.
Through continuing education courses, Dr. Jacqueline stays up-to-date on a wide range of dental services. She also actively participates in a monthly study club with her peers.
Products/Services:
General Dentistry, Cosmetic Dentistry, Emergency Dental, Anti-wrinkle Injections, Fillers
LOCATION:
Address: Level 10/141 Queen St, Brisbane City QLD 4000
Phone: (07) 3229 4367
Website: www.brisbanecbddental.com.au
REVIEWS:
"My family and I have been seeing both Dr. Jacqui and Dr. Orla for the past 3 years. They are both fantastic dentists who take great pride in their work. They take the time to listen and provide amazing care with such professionalism. My children are always excited for their next visit as the dentist and friendly staff always make it a great experience. I can't recommend this practice enough!!" – Honey Bee