Are you thinking about having your next event catered? Make sure you take a search for  the best catering companies in Sydney. They take the hard work out of hosting an event!
If you're catering an event in Sydney then you will have a plethora of options available to you – but which one do you choose? Your catering requirements will change quite drastically depending on the size and style of your event, and if you want to offer more than the standard mini burgers and spring roll platters then your options become more limited.
To help you with the planning for your next party, corporate function or wedding, a list of 3 of local catering companies in Sydney has been created – each with their own unique twist to help make the food at your event truly memorable!
Top Catering Companies in Sydney
Here are the top 3 catering firms from Sydney:
1. Paella Amor
If you want your party to stand out and give it a fun twist at the same time, Paella Amor are the caterers for you! They will help to give your function a Spanish feel, and at the same time will provide top quality food that will ensure your guests keep on coming back for more.
Paella is a Spanish dish made with rice, spices and a type of meat for flavour (think a spicier version of risotto). Paella Amor use quality Australian ingredients in their paella and you have the option of getting a chicken and chorizo, seafood, mixed or vegetarian dish (or see if they can use another ingredient you love).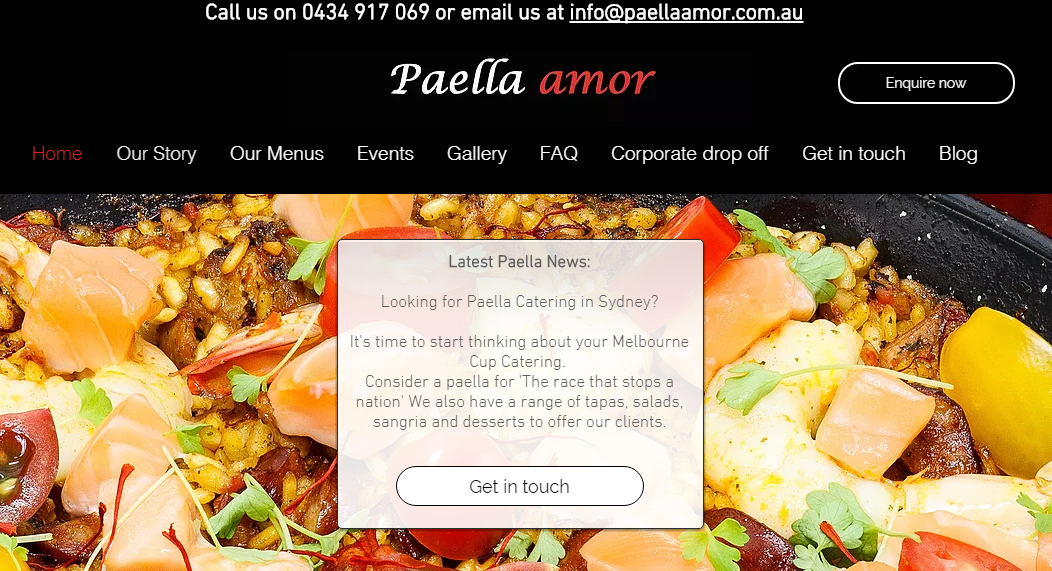 All paella from these caterers includes dairy and gluten free options – making paella a very easy food to serve to people with dietary requirements! Obviously any other ingredients can also be taken out to cater to those with allergies.
The paella is cooked in front of your guests in one (or more) enormous pans at the function, so that they can mingle with each other as the delicious smell of the food being cooked fills the air. They also have the chance to ask the chefs questions as they cook if they are interested in the food or the process of making delicious paella.
The caterers will bring all of their own cooking equipment with them, and they use gas so you don't need to worry about giving them access to electricity. The enormous pans will also be a fun novelty for your event!
In addition to the paella, Paella Amor can provide tapas to your guests as well as alcoholic beverages (hot tip: get their sangria – it's amazing and goes great with tapas and paella). This will give anyone who doesn't like paella something to eat, as well as providing your guests with an entrée while the main event is being cooked.
There are a number of tapas options for you to pick from, so you will be sure to have something for everyone at your function. Having plentiful sangria available will also help to keep everyone happy!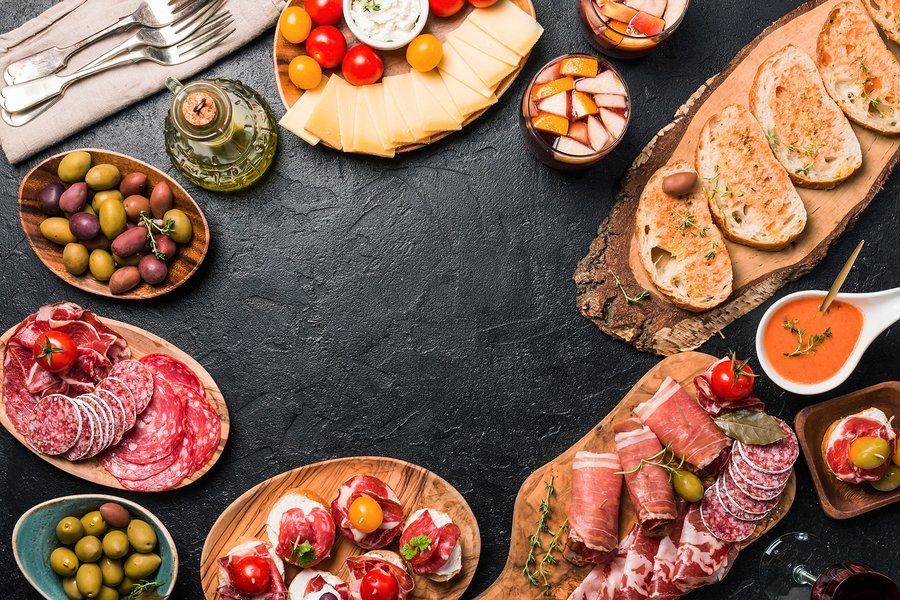 Spanish tapas, sangria and paella will all help your guests to relax, as well as providing a conversation topic and plenty of delicious food. If there is food left at the end (which there usually is with Paella Amor – they cook you a lot of food) your caterers will package it up for you and your guests to take home for later.
If you get Paella Amor to cater your event, it will also be very easy for you to decide on a theme – Spanish! If you are having a costume party it will provide options, and you can decorate appropriately as well.
You won't normally get table service with Paella Amor, so they are best for less formal functions where you want people walking around and mingling – serving the paella out of one huge pan means that people really need to come up to get fed!
If you want to hold a corporate function – an office Christmas party, say, or a gathering with your clients – with a relaxed, jovial atmosphere then Paella Amor are the perfect caterers for you! They will provide delicious food with a fun gimmick that will help everyone to break the ice.
If you want your wedding reception to be slightly less formal than a sit down, black tie dinner then this catering company is also perfect. The huge pan of paella, along with tapas and sangria, will encourage your guests to mingle with each other, as well as helping your wedding to stand out from the crowd.
Private parties are where Paella Amor really shine. As long you can give them enough space to set up the cooking equipment, they are sure to encourage everyone to have a fantastic time, no matter what the event. They will even provide your guests with bowls to eat the paella and clean up afterwards!
2. Fresh Catering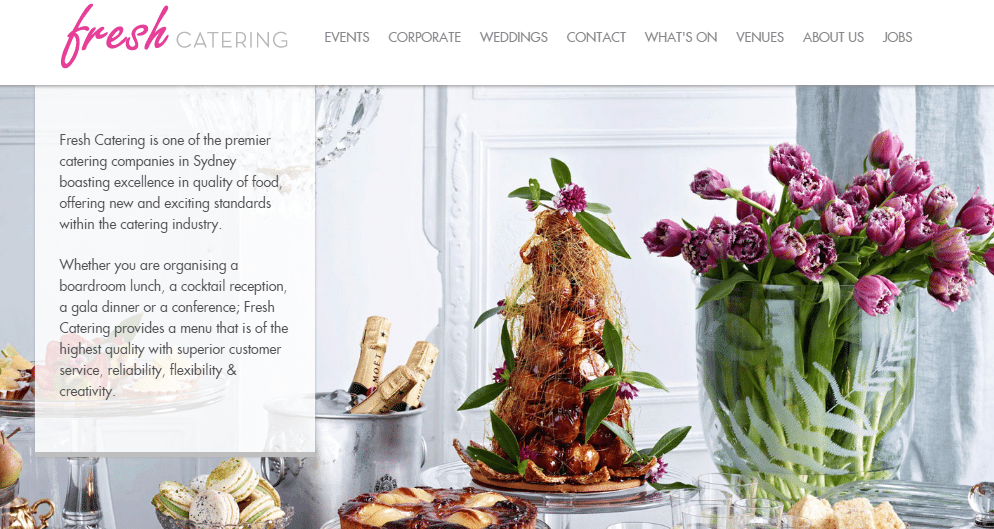 Fresh Catering is generally good for a more formal event, and pride themselves on serving you and your guests fresh Australian produce. They are one of the preferred caterers at a number of Sydney venues, including Elizabeth Bay House and the Museum of Contemporary Art.
Fresh Catering will cater to larger events and functions, such as formal weddings or business conventions, as well as smaller parties. If you want to make your function a beautiful, classy occasion with the food to match, Fresh Catering are the caterers for you!
Your clients will most certainly be impressed with the food and drink services if you use Fresh Catering as your caterers for a corporate function. The food will all be artfully arranged and delicately bundled, in addition to being delicious and made entirely from fresh ingredients.
If you're after a black tie, formal wedding reception then you should certainly look at Fresh Catering. They will designate someone from their team to coordinate all of the food and timings with you before the event, and to recommend food and drink options. They will also provide a florist to help to decorate your tables and the function room.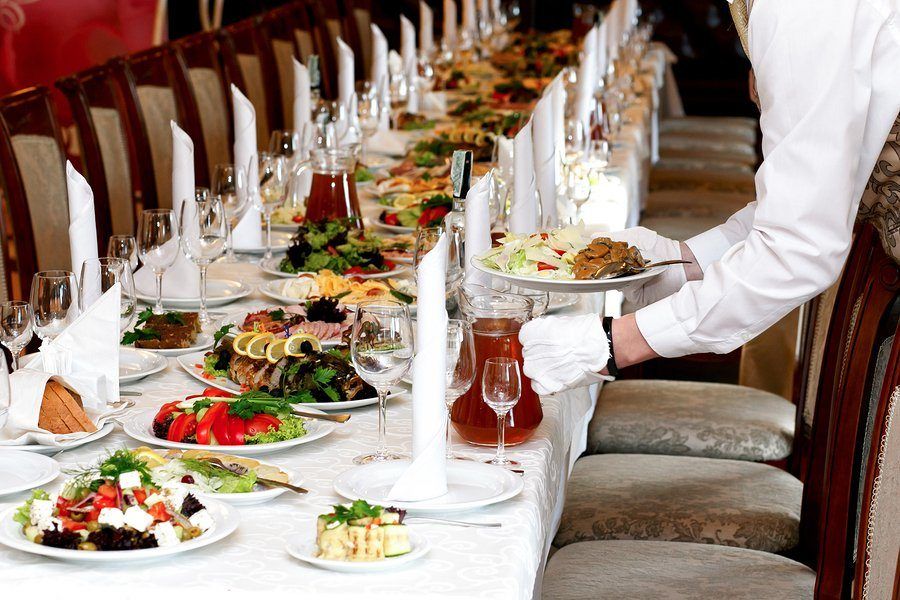 More private events can also be catered by Fresh Catering, at any venue you choose. You will be able to customise the menu however you like, although of course your coordinator will offer suggestions, and they can serve you whether you want a black tie dinner or a more laid back event.
This makes them perfect for retirement parties, big anniversaries and engagement parties, to name just a few occasions that you can use as an excuse for a celebration! Although they do cater to more casual events, Fresh Catering really shines at formal occasions and corporate events, when you need your food to look impressive as well as tasting delicious.
3. Gastronomy
Gastronomy cater primarily to large events (over 100 people), and they can be both formal and casual. They offer packages for weddings, corporate functions and other large events. For these kinds of events, they can cater for cocktail parties, bistronomy (more casual, bistro style French meals) and full sit down dinners.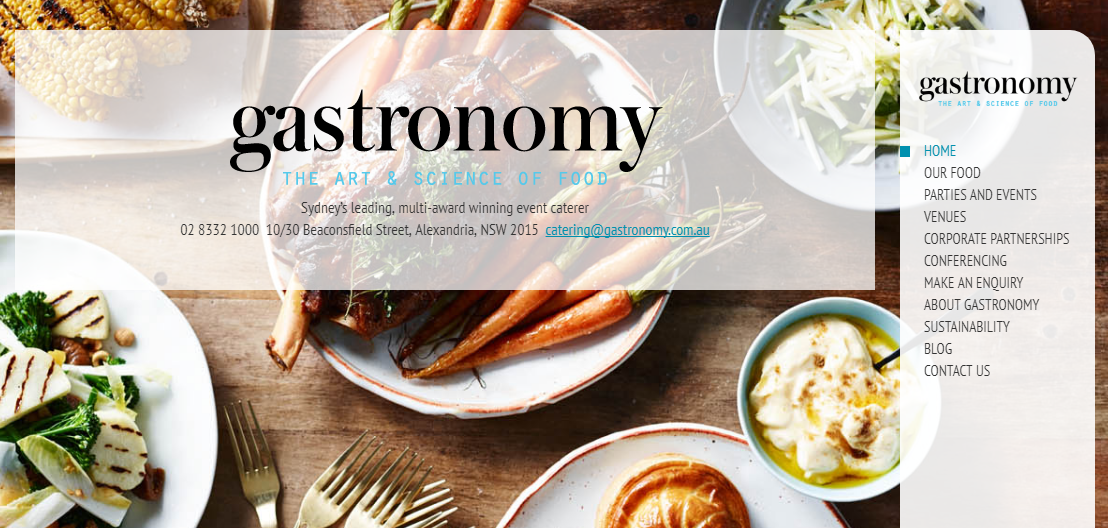 Gastronomy combines European, Asian and Australian cuisines to create exquisite meals, which they combine with fine-dining level service at your function. They will work with you to plan the menu, and will give you suggestions based on your requirements.
A variety of venues across Sydney, including The Residences in Centennial Park, the State Theatre and the University of Sydney, can hold Gastronomy-catered functions. They can also cater to parties held in private homes and corporate boardroom events, but the menu may be limited by the amount of cooking space and equipment available.
Gastronomy also pride themselves on matching their service to the formality of your event. If you have a black tie dinner, for example, they will provide full silver spoon service, whereas at a cocktail party they might chat more to your guests and tell them a bit about what's in the food.
When you book a package with this catering company, that package includes the full service – food and drink, wait staff, cutlery, crockery, glassware and any other equipment required. They will even handle the clean up!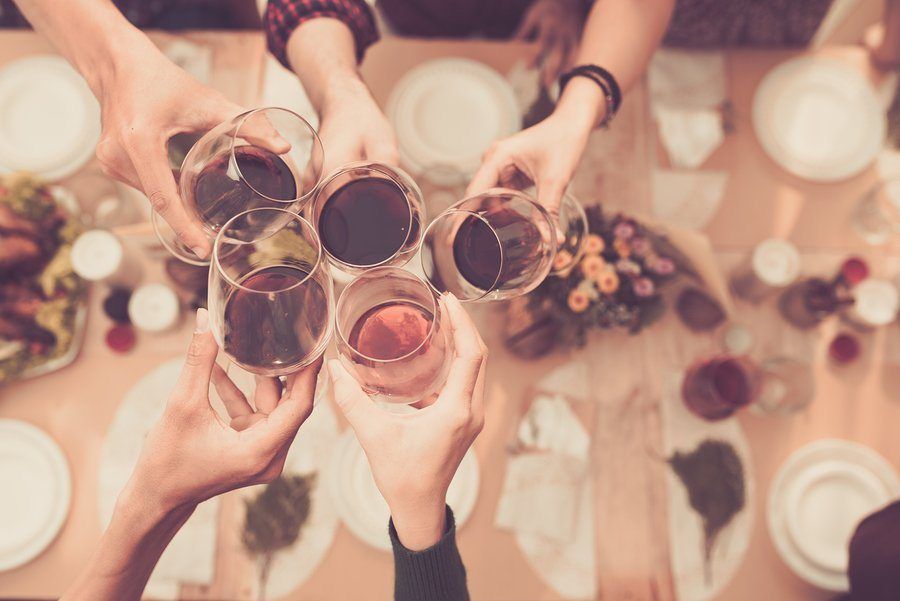 With 15 years of catering experience behind the Gastronomy management team, you know that they will help you to put on a top quality function.  No matter what the occasion is, Gastronomy specialise in making large events come to life.
Which Catering Company Should You Choose?
Which catering company you choose for your function will largely depend on what kind of event you are throwing. For something less formal, where mingling is encouraged and you want to throw a bit of fun into the mix, Paella Amor is perfect.
Cooking the paella at the party, in front of the guests, will be a fun gimmick, while the nature of a party with paella bowls being served from one huge pan, in addition to sangria and tapas, will ensure that your attendees will be moving around and having a great time.
For a more formal event, Fresh Catering and Gastronomy would be your ideal options, with the choice between them most likely coming down to how large your function is and the food they can offer you.