A naturopath is a person who administers alternative medicines and practices. Their medicines are often branded as 'self-healing' and 'non-invasive.' So, if you're someone who is a little sceptical of Western medicines, or are concerned about the side effects of a particular medicine, surgery or procedure, then seeking naturopathic medicines could well be the choice for you. Generally, the most common naturopathic practices are acupuncture, herbalism and massage therapy; however, the field is incredibly varied, consisting of many different processes and approaches.
The history of naturopathy is heavily debated. Some naturopaths claim that Hippocrates, an ancient Greek physician in the Age of Pericles, was the first proponent of naturopathic medicines. In the 1880s, Thomas Allison began promoting his form of "Hygienic Medicines", which consisted of a natural diet, coupled with exercise and the avoidance of excessive work.
So, if you're in need of some help regarding a medical condition or your overall health, and you do not wish to visit a medically trained doctor, making an appointment with a trained naturopath could be a terrific choice.
List of The Top Naturopaths in Sydney:
#1 Victoria O'Sullivan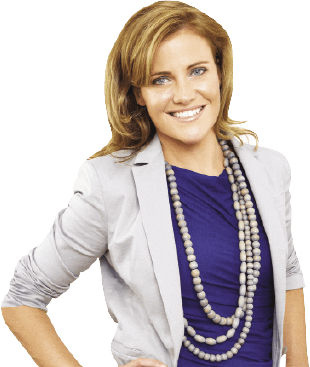 Victoria O'Sullivan is highly regarded in the field of naturopathy. She is incredibly experienced, with over two decades in the wellness field and is now considered a leader in naturopathic ideas and practices.
On top of all this, she is university-trained and has convened with internationally acclaimed mentors, who cover topics such as preventative health and finding a healthy balance in one's life.
Victoria O'Sullivan and Associates is a firm that is well equipped in handling any of your naturopathic needs. They are also well-versed in devising solutions to a wide range of medical problems. Such conditions and areas include allergies, anti-ageing, auto immune, fatigue, insomnia, men's health, women's health, depression and thyroid conditions.
In regard to allergies, Victoria O'Sullivan prescribes three key options in dealing with allergic conditions. Option one is to download her '7-day Jumpstart to more energy and vitality' program, which is a week-long plan designed to highlight any foods that could be disturbing your digestive health.
Option two is to join her webinar series, which discusses topics about preventative health strategies in terms of mindset, hormonal imbalance and stress factors. The final option is to schedule a one-on-one session with Victoria or one of her associates, where you can work together in designing a life blueprint, which should improve your overall health and wellbeing.
Victoria O'Sullivan also specialises in "mind-body" programs, which explore how frustration and anxiety is often at the core of our daily eating habits and choices. Her program assists individuals with losing weight, regaining energy and improving digestive function. On top of this, Victoria also provides functional testing, such as digestive function and genetic diagnostic testing; the latter of which is designed to measure hormonal imbalances.
In her opinion, naturopathy is about finding the underlying causes of health problems and addressing the consequences through a tailored plan for clients. She believes there is sometimes a need for conventional medicine, however, often times, successful solutions can be devised from natural means. This is one of the best naturopath Sydney near me.
#2 Dr Jason Mallia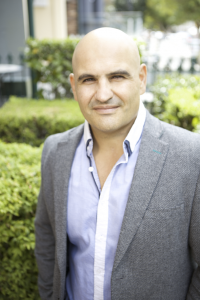 Integrated Health is the Integrative natural medicine clinic run by Dr Jason Mallia Reg Acupuncturist and Naturopath , who specialises in a  wide range of natural, eastern and western medicines, therapies and remedies. In addition to standard naturopathy services, he offers his clients remedial massage, acupuncture, Chinese medicine, detox assistance, general health programs and nutritional advice.
Integrated Health believes that personalised healthcare that draws from many different fields and is applied to the entirety of a persons lifestyle is generally far more beneficial than just prescribing medication. Integrative healthcare like that offered by Dr Mallia applies both medical science and research  along with traditional practices from all over the world to help the patient to improve all aspects of their life.
One aspect of Integrated Health that sets it apart from other naturopaths is the emphasis it places on personalising nutritional advice. Dr Mallia utilises the philosophy of blood type nutrigenomics to help people to understand how their blood type should influence their diet, which has a big impact on their overall feelings of wellbeing. He helps people personalise their diet based on their blood type as a part of his general method of helping his patience to get in touch with their natural instincts.
As well as blood type, Dr Mallia helps people to plan their diet based on their genotype. At his clinic he helps people to work out what their genotype is, which further influences the healthcare practices he prescribes for them.
Dr Mallia's combination of a vast range of complementary health practices, based around naturopathy, is what makes Integrated Health one of the top naturopath clinics in Sydney.
#3 Simone Jeffries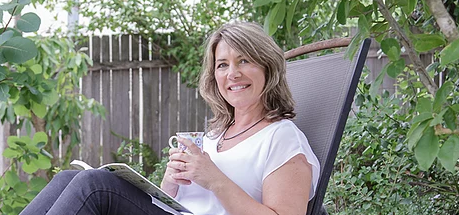 Simone Jeffries is a registered naturopath, along with being a herbalist, health coach and nutritionist. She has a special interest in helping people manage their diets with foods and herbs that help them feel amazing! She has a Bachelor of Health Science (Naturopathy) and completed a Post Graduate certificate in Sustainable Development. She is a member of the Australian Natural Therapies Association!
Before entering the wellness field, Simone Jeffries worked in surveying, charting and land management before moving into nutrition and natural health, which was always her passion. Her mission is to redefine health care so that her clients are able to develop an affinity with nature and become one with the environment.
Her health philosophy centres on several key concepts. She believes that many health problems in the contemporary world revolve around the stress that dominates our lives. Because of this, we often rush what we eat without considering the nutritional value of our consumption. Simone Jeffries' approach to naturopathic medicines revolves around the client's needs and wants. Her use of herbal medicines stems from the complex extracts found in plants and other vegetation. While herbal tea is the most common form of herbal medicine, Simone prefers herbal prescriptions in the form of pills or liquid formulas.
Likewise, Simone Jeffries has also developed programs that focus on naturopathic cooking. She is dedicated to a whole food approach, relying on natural, unprocessed foods as a method of healing. On top of this, Simone Jeffries also utilises flower essences as a way of combating emotional issues and stress. Simone believes that flower essences can help people foster happiness, wisdom, love and connection.
Furthermore, nearest me skin naturopath – Simone Jeffries can also assist her clients administer their own medicines. She can help start your own vegetable garden, develop healthy family meal packs, create simple home remedies to illnesses and grow your own medicinal herbs.
#4 Kylie Seaton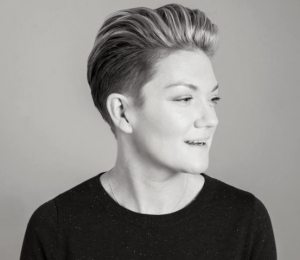 Kylie Seaton is a Lyme disease naturopath who seeks to balance tradition and intuition with science. She has spent most of the last decade practising privately, collating an extensive array of clinical and human experience. She has worked with thousands of patients throughout this time.
She graduated from the Australasian Colleges of Natural Therapies in 2007, finishing with Advanced Diplomas in Homeopathy, Herbal Medicine and Naturopathy. Kylie Seaton graduated with a Diploma of Nutrition and received the Blackmores Professional Award for Excellence.
Kylie Seaton has also received an extensive array of qualifications. She received a Bachelor of Health Science (Naturopathy) from the University of New England and a Bachelor of Arts (Journalism) from Griffith University. She has also been involved in several research projects. In 2008, she was involved in clinical trial research and was employed by WSU to collate data for research into cardiovascular disease.
Her approach to treatment is simple. Instead of looking purely at the symptoms and a patient's complaints, she analyses a patient's problems within the sphere of their entire life. She uses diverse diagnostic techniques that are recognised internationally and accredited. She engaged in muscle testing to pinpoint patient concerns and also guide her overall investigation. She draws upon the fields of naturopathy, kinesiology, herbal medicines and other techniques, such as counselling. With various health problems, there is no 'one size fits all' solution, so techniques and approaches need to be adapted and customised to the individual.
In regards to naturopathic techniques, Kylie Seaton believes that naturopathy is the cornerstone of complementary medicines. It is about identifying and correcting the underlying causes of diseases. Her approach blends eastern and Western herbalism with counselling, orthomolecular medicine and phytotherapy. Moreover, Kylie advocates that naturopathic practices are safe to use in conjunction with mainstream medicines and can slow/prevent the onset of serious medical conditions, while optimising overall health and wellbeing.