If there's one thing Australians do well, it's drinking. The drinking culture of the Land Down Under is legendary and known the world over, and while it may be viewed with a certain level of disdain from some of the more sophisticated Aussies, our penchant for tipple cannot be denied.
The major benefit of this tradition is that Australia is now blessed with some of the best watering holes to be found anywhere on Earth. From sleek speakeasies to shiny rooftop bars, backpacker dives and underground disco bars, here is your ultimate guide to the best places to wet your whistle in Oz.
Sydney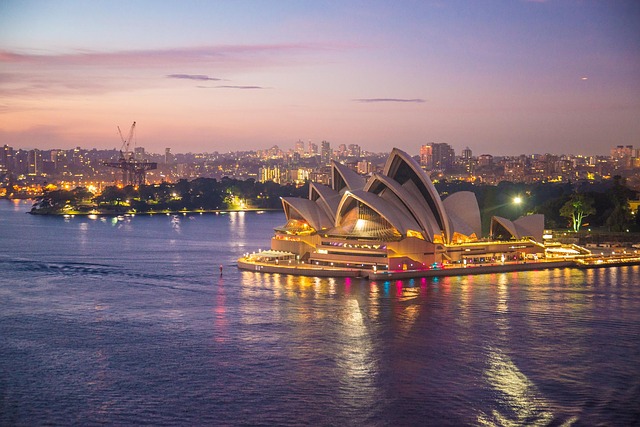 It's hardly surprising that Sydney is the city that raises the bar for boozing. The city is Australia's cultural capital, home to a youthful and highly diverse population. The nightlife scene in Sydney takes on its own unique character, and this is reflected in the drinking establishments which line the streets of the central districts.
More polished and well-heeled than nearby rival Melbourne, Sydney often means finding somewhere with a killer view and overstuffed sofas to sink into while you slowly nurse a bottle of Chilean Sauvignon Blanc. However, this city of five million is also so much more than that, with some of the most cutting-edge and celebrated bars in the country receiving dozens of accolades in recent years. Here's where to go.
Big Poppa: This achingly hip watering hole pays a heavy homage to the ;90s US rapper Biggie Smalls and the darlings of classic R&B and hip-hop. This is reflected in the drinks menu, where you can order up such classics as the "Rye'd or Die" and the "Peadiddy". The bar was the star of the show at the 2017 Bartender Magazine Awards, which turned it into the most popular spot in town.
The Baxter Inn: Located in the heart of the CBD, the Baxter Inn is a classic speakeasy-style watering hole which specialises in top-shelf whiskeys and moustached bartenders as far as the eye can see. The place ain't cheap, but the intimate vibe and world-class drinks are worth every penny.
Earl's Juke Joint: Okay, this place is technically in Newtown, but this cheap and cheerful bar is worth the trip for a night you'll never forget (or remember, depending on how long you stay). The layout is strictly New Orleans liquor joint, and the decor has clearly been delicately crafted to invoke a joint sense of intimacy and no-holds-barred debauchery. Settle in with a Singapore Sling and see where the night takes you.
Melbourne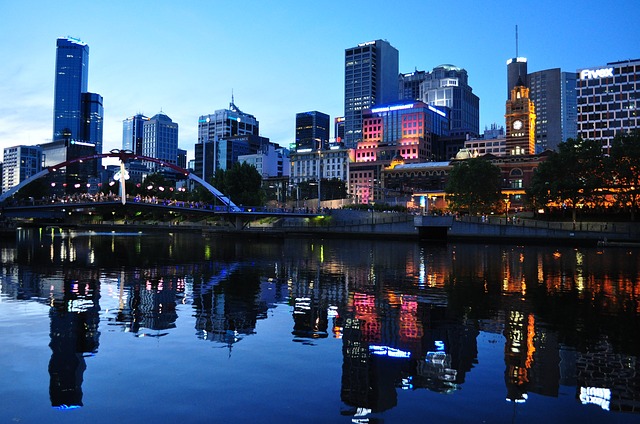 Melbourne has a decidedly different vibe to Sydney, and this shows in the bars. The city is one of the world's true hipster meccas, meaning that drinking here is all about the grit, grunge and of course, the #edgy playlists. Bars in the city ooze creativity at every level, and people stay out much later than anywhere else in Oz. Going out for a drink in Melbourne can be a life-changing experience – here's how to do it right.
Boilermaker House: Boilermaker house is another entry that seems to have come out of nowhere to suddenly start sweeping up every bar award known to mankind. The jaw-dropping interior resembles something like an old barn, and their specialties are whiskeys and craft beer, of which they serve hundreds of different labels.
The Empress: The Empress is conveniently located among the booming nightclubs of Fitzroy, making it the perfect spot to load up on reasonably priced bevvies before a night of solid raving. What's more, this is probably one of the best places to watch sports in all of Australia, with their massive beer garden screens showing NRL games all year round. The place is the busiest bar in town during the NRL Grand Finals, with punters from across the nation placing their bets on Oddschecker to see if they can win more beer money. The pub food on offer is also to die for.
Jungle Boy: A classic Melbourne sesh den in the heart of Chapel Street. This mostly outdoor venue is one of the best-kept secrets around, and the perfect spot to kick back with a Red Stripe and get your groove on.
Brisbane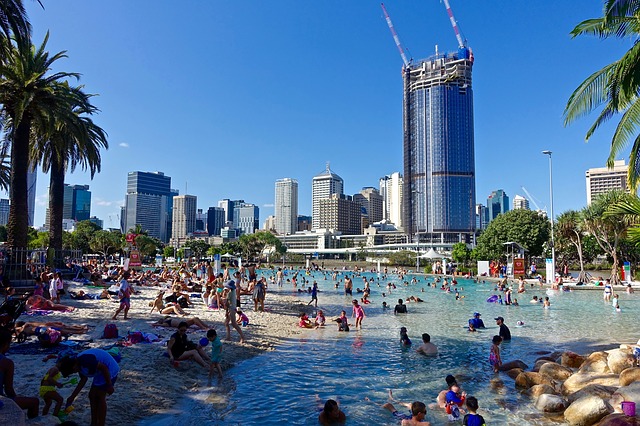 Brisbane is the party capital of Australia and there's no doubt about it. It's the place to go for Ibiza-style weekenders and pool parties, and where drinking to excess is a proud local tradition. Brisbane is also a booming cultural hotspot which offers something for everybody. Here's where to drink.
The Gresham: The ornate Gresham is the only bar in the whole of Queensland to boast heritage status, with a 120-year history that makes it positively ancient by Australian standards. Again the main attraction is whiskey, but the Gresham also happens to have some of the most talented bartenders alive, who will be able to whip up whatever it is your heart and taste buds desire.
Down Under Bar & Grill: You can't expect to have a good night out in Australia without visiting a backpacker bar, and Down Under is as good as they come. This dirt-cheap eclectic bar is the place where the entire world seems to gather, and you can bet that things get more than a little bit messy pretty much every night of the week. Pace yourself at this place.
Limes Rooftop Hot Tub Cinema: If you can't stretch to sipping champagne by a hotel pool, why not opt for a plastic cup of wine in a hot tub… on a roof! It turns out there are few ways to drink that are more fun than watching an 80s comedy in a hot tub with stunning views across the city. Definitely one to try before you die.
The Rest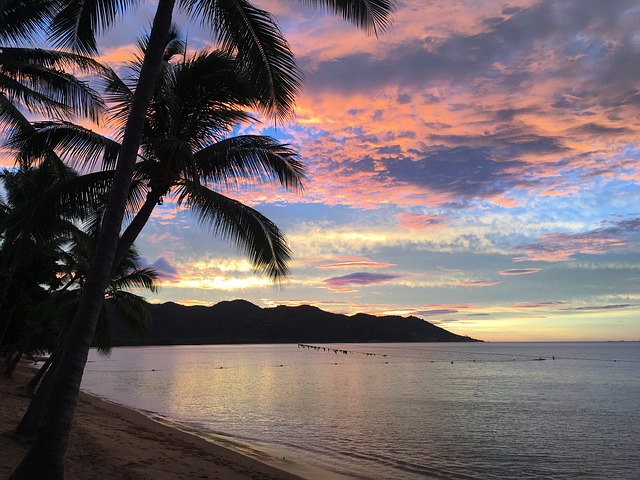 There are of course plenty of other amazing bars scattered out across this vast land. As long as you know where to look, you're rarely far away from the drinking experience of a lifetime.
Mechanics Institute, Perth: Perched atop the old Mechanics Institute, this unpretentious rooftop bar probably has the best and most extensive selection of Australian wines to be found anywhere in the world. The menu is constantly rotating, so no two visits are the same.
Base, Magnetic Island: Reachable via a ferry ride from Townsville, the beachside bar at Magnetic Island may actually be heaven on Earth, complete with hammocks, deck chairs, reggae music, and affordable drinks. What's not to like?
Gilligan's, Cairns: Another one for those tropical sun-seekers, Gilligan's comes equipped with a massive swimming pool and an actual waterfall. They have some of the best DJ bookings in Oz and throw parties that go on all night and day, meaning you can easily spend a whole weekend in this dreamy place.
If you know of any bars that haven't made the cut and deserve to be on this list, let us know in the comments.