One of the best ways to beat the Brisbane heat is to chill out at a night bar and have a cheeky brewsky with a mate or two. Whether you're after a big night at a pumping bar or something a bit more relaxing with live music, there's something in Brisbane that will suit what you are after.
However Brisbane is quite a large city for locals and tourists and from so there are many different options available for people trying to hit the town. You could spend all night scrolling through reviews of places before you actually find one that you have your heart set on.
Instead of doing that we have done the hard work for you already. Our team has visited Brisbane night bar websites, social media pages, review listings and even visited some in person to bring you the 5 bets night bars that Brisbane has to offer. With all the extra time on your hands you can be doing so many more important things like getting ready or chilling out with mates before you go out.
So to not keep you waiting any longer, here are the night bars in and around Brisbane.
List of the top night bars found in Brisbane:
The Gresham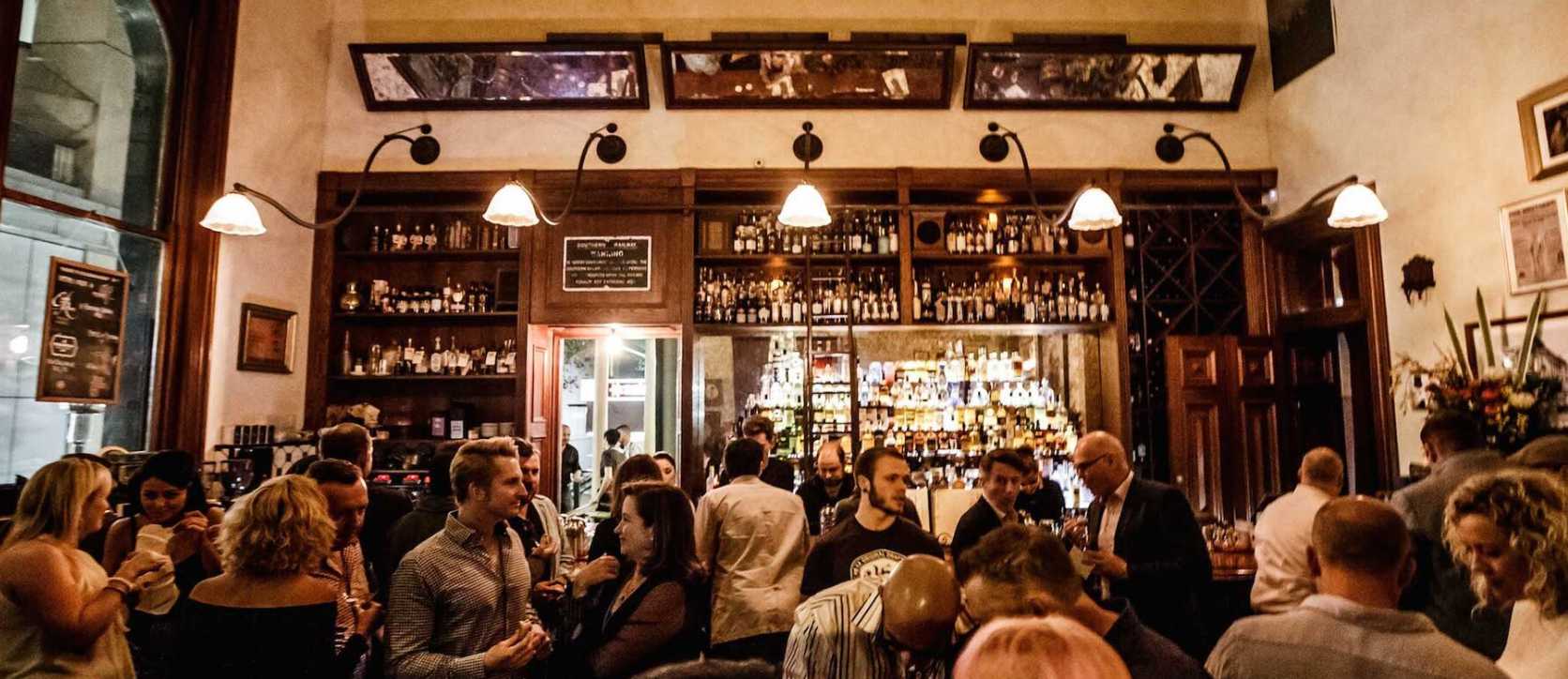 The Gresham is the highest rated night bar in Brisbane which is how it has earned our list's number one spot. The venue has the only heritage bar license in Queensland which adds to its rich culture and ambience that is created. The building has maintained its original architecture and character which creates an incredibly unique experience that has to be seen to believed.
The Gresham offers some of the highest quality whiskey, rum and wine that the entire country has to offer. Additionally the extensive cocktail list that they have is created by some of Australia's best bartenders. If you are after a night bar experience that is sophisticated and like no other, then you definitely have to try The Gresham.
Not only does The Gresham offer a progressive music  and drink selection, they also don't have a dress code at all. Instead they enforce an attitude policy where if you don't want to be polite and respect others you can stay out. Welcoming newcomers and regulars regardless of what they are wearing creates a more dynamic and interesting atmosphere for all to enjoy.
Doors open at the Gresham 7am during the week and 4pm on Saturday and Sunday. They also close at 3am every night of the week so you can experience the unique ambience any night of the week.
Super Whatnot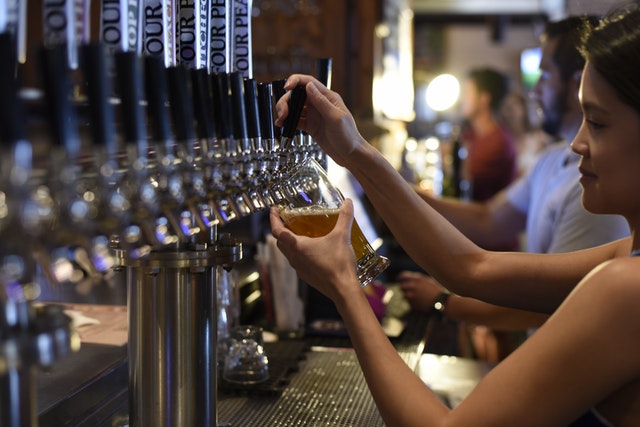 Super Whatnot is one of the most indie bars that you will find in all of Brisbane. It is located in an "abandoned beauty college". It is one of the many laneway bars that have popped up around the Brisbane CBD but with an atmosphere and drinks that are unparalleled. The insanely good selection of beer, wine and cocktails put them above all the surrounding laneway bars. Additionally the food that they whip up is something that will make your stomach very happy.
If you're also in the mood for some live music and a safe place to dance then you're in luck. Super Whatnot have live DJs with turntables and records to keep you on your feet all night. The aesthetics of the pace are also amazing that can be used exclusively for private events and functions if you end up liking it a lot.
Whatever reason you have for visiting Super Whatnot the friendly staff will do everything in their power to ensure that your time there is a pleasant experience. The venue is also open 3pm to midnight every day except Sunday.
Elixir Rooftop Bar

Nestled on top of Ann Street you will find the hidden tranquillity that is Elixir Rooftop Bar. This exclusive rooftop setting is a perfect location to wind down after work, mingle with friends or simply celebrate special occasions.
The amazing natural design that the Elixir Rooftop Bar have is something to behold. The setting not only looks beautiful it also fosters a relaxing environment for any type of occasion you can think of. They even feature day beds if you need somewhere to relax after a long day of working.
When you visit the Elixir Rooftop Bar you will also be accustomed to award winning bartenders serving up some of the best cocktails that you could only dream of. If you fancy a bite to eat, the rooftop kitchen is able to create the most divine canapés and tapas. The staff at Elixir Rooftop Bar really do go above on beyond to ensure that your experience with them is of the highest sophistication.
With the sophisticated atmosphere comes and sophisticated dress code. Be sure to dress to impress when you venture up here. Doors open at 4pm throughout the week and close at 10pm for the weeknights and 3am on the weekend.
Brooklyn Standard
View this post on Instagram
If you're after a bar that has some of the best live music in Brisbane be sure to head down to Brooklyn Standard. Tucked away on Eagle Lane in Brisbane City is an award winning bar for the best live music of 2015. The underground bar features a wide variety of musical genres to the place which includes rock, funk, blues and even soul music.
Along with their great selection of cocktails and craft beers, Brooklyn Standard also has a great selection of pub grub that is sure to leave your mouth watering. If you do get the chance to grab a bite, some menu items include the classic cheese and southern chicken burgers along with some jalapeno poppers and even lobster rolls. No matter what your pub grub preference is, there is something to satisfy your hunger.
Doors open from 4pm til late throughout the week and open at 2pm and 6pm on Friday and Saturday respectively. If you and a group of mates are in the mood for some cocktails and live music be sure to give it a try.
Cowch
Cowch had to be mentioned on Brisbane's best night bar list as it is the bet dessert bar in the area. It is very widely known for having its own build your own ice cream area which is heaven for anyone with a sweet tooth. The cute little dessert bar that it located in the heart of Southbank also has a wide range of chocolate inspired cocktails that are great for when you want something sweet with a kick.
If you have a group of friends that also have a sweet tooth , you'll be happy to know that you can hire out the place for private functions. It really is a unique night bar experience in Brisbane that is perfect for anyone that likes a bit of sugar in their life.
Doors open at 7am every day and close at 10pm on weekdays and Sunday. If you want to enjoy your sweets late into the night head down on Friday and Saturday where they don't close till midnight.