The sunny city of Brisbane is the perfect place to jump in the pool. Once summer time rolls around finding a way to cool becomes top priority for Brisbane locals and there's no better way to spend a summers day in Brisbane than enjoying the sunshine and crystal clear waters at one of Brisbane's many aquatic facilities.
Whilst there are no beaches within the inner-city limits, Brisbane does have some fantastic public swimming pools, some of the best in Australia in fact. In Brisbane you can find everything from beautiful heritage-listed swimming sites, to state-of-the-art man-made beaches. There's truly something for everyone.
Brisbane pools are great for those looking to enjoy a few laps in comfortable heated waters, a day of family fun, a BBQ and a swim or some serious exercise.
With summer well and truly underway it's a great time to hit the local pool, so we decided we had had to put together a list below of the top 5 swimming pools in Brisbane. Read on below for the top spots for your next summer day out.
List of the 5 Swimming Pools found in Brisbane:
Spring Hill Baths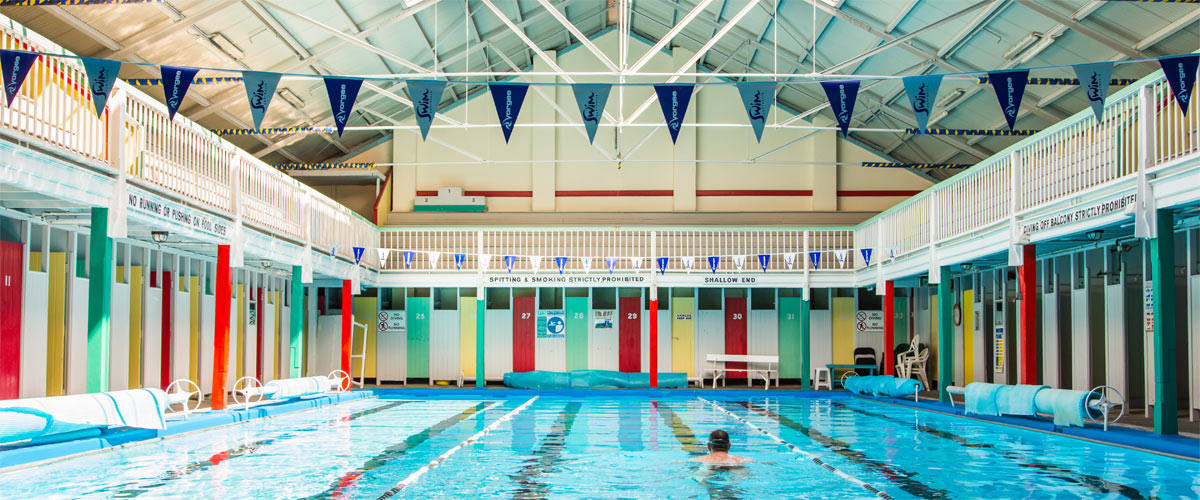 Address: 14 Torrington St, Spring Hill QLD 4000
Phone: 1300 252 583
There's a lot to appreciate at Spring Hill Baths, it's a beautiful facility with an excellent location, year round working hours and heated pools, just to give a few examples of the numerous good points about this facility.
There is additionally a not insignificant rundown of classes, whether you're looking to get more comfortable in the pool, keep your fitness up inside or out of the pool or have kids in need of swimming lessons.
Spring Hill interestingly, has the distinction of being the first inground pool to be built in Brisbane, way back in 1886 and is the oldest swimming pool open in Australia.
Until 1926, the Spring Hill Baths were home to most competitive swimming in the city before the opening of the Wickham Street Baths.
Nowadays, it is a great spot for relaxed swimmers to come for a dip and they regularly use the space for other exciting events, such as movie nights, theatre and art shows.
Valley Pool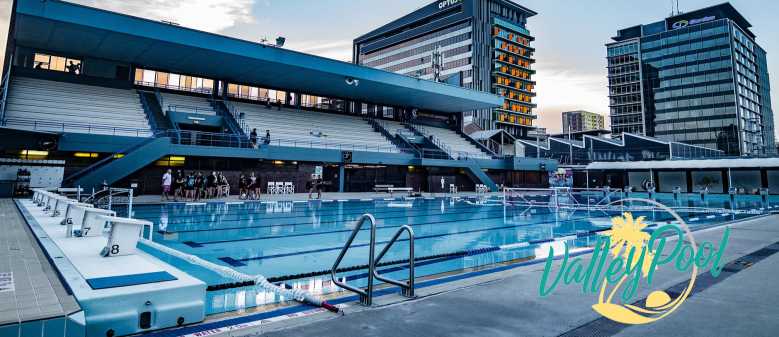 Address: 432 Wickham St, Fortitude Valley QLD 4006
Phone: (07) 3852 1231
Valley Pool another historic swimming pool venue in Brisbane has a 50 metre heated pool available, as well as a kiddie pool. It's a beautiful open are facility and open year round form early morning for early bird swimmers.
Valley Pool also offers a retail store and kiosk selling food, so it is a comfortable place to come and spend the day.
It's extremely accessible by public transport, so everyone can come and enjoy the facilities without having to worry about parking, and it's also accessible for those with disabilities.
The 50 metre pool makes this a popular spot for elite swimmers, and lap lanes are regularly open for swim practice. There's also a number of competitive clubs that frequent Valley Pool as well as sport teams for sport like water polo and underwater hockey.
They run regular swimming lessons for adults and children. It's also open to recreational swimmers looking to come down and enjoy the summer days.
They are open for private event bookings and regularly host community events and provide space for private parties – this is a fun spot to throw children's birthday parties.
The venue is very affordable for entry, a great place to come if you live in Brisbane and want a place to come for both exercise and recreation.
Centenary Aquatic Centre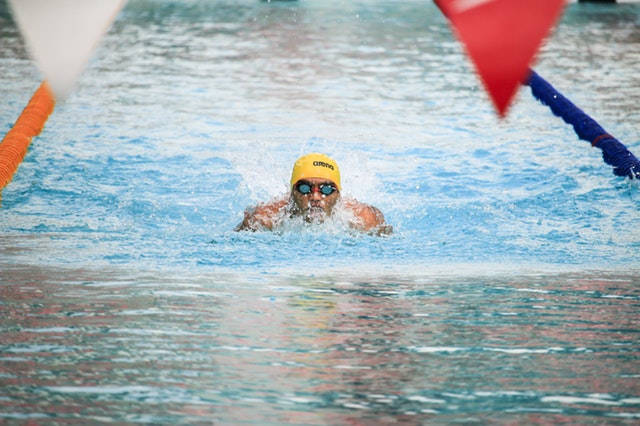 Address: 400 Gregory Terrace, Spring Hill QLD 4000
Phone: (07) 3054 4331
Centenary Aquatic Centre is another heritage-listed Brisbane pool, and one of the cities largest. It has a fantastic 50 metre swimming pool and a kids pool suitable for both recreational and competitive swimmers, but the pièce de résistance is the operational diving platform.
The centre also included a café and retail shops, as well a health club for those wanting to participate in exercise, group classes and personal training. You can also find a heated rehab pool within the complex.
At the aquatic facilities you can participate in the regular swimming lessons, aqua aerobics, or join one of the swimming teams. The pools are also always available for recreational swimming or individual fitness.
Centenary Aquatic centre is very affordable for entry and kids under 2 enter for free.
They are also a great place to host birthday parties or other events.
Centenary Aquatic Centre is conveniently located just outside of Brisbane's CBD making it very accessible for inner-city swimmers to get to.
Centenary Aquatic Centre is one of the cities best facilities and caters to the needs of all.
Streets Beach at South Bank
Address: Stanley St Plaza, South Brisbane QLD 4101
Phone: (07) 3156 6366
Streets Beach at South Bank is something a little bit different, and one of the best places to be on a summer day in Brisbane.
Streets Beach is an artificial beach right in Brisbane's CBD, and it's the only one like it in Australia. No-where else can you enjoy the beach right in the centre of the city.
This awesome recreational facility features a calm beach lagoon that everyone can swim in and enjoy, sheltered picnic tables, white sandy beaches and landscaped lawns and creeks.
There are also a number of dining options in the area, including restaurants and cafes, so you can come down and enjoy a relaxing lunch or dinner by the beach.
Safety is fantastic here and there is always a lifeguard on guard, so you can relax and know that your kids are in safe hands whilst enjoy the man-made beach.
There are also a number of play facilities for kids, including fountains and educational touch and learn areas.
One of the best things about Street's Beach is that it is completely free to use, so if you're looking for a fun, free day out with the kids then Street's Beach is the top choice in Brisbane!
Ithaca Swimming Pool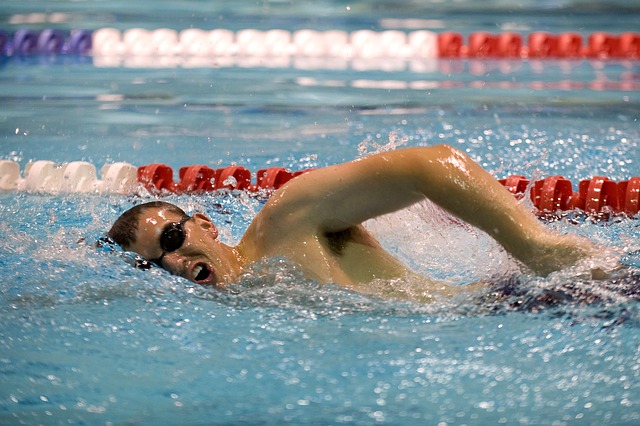 Address: 131 Caxton St, Paddington QLD 4064
Phone: (07) 3369 2624
Ithaca Swimming Pool located in Paddington, right across from the Suncorp stadium is a great place to go for a swim during the hot Brisbane summers.
Ithaca Pool facilities include a 25 metre heated outdoor pool, with salt water, a learn to swim salt water pool and menu shady, grassy spots to sit and relax after a swim. There are also plenty of sunny spots for those looking to enjoy the sunshine and sunbake post-swim.
Ithaca Swimming pool also has a food kiosk and barbeque area for those wanting to grab some lunch when they stop by for a swim, if you're more in the mood for a sit down café, there are plenty of them only a short distance up the street.
Ithaca is a great learn-to-swim spot with it's wading pool and regular swimming lessons. You can also visit for group exercise and aqua-aerobics. They also offer squad training for those into competitive swimming.
Ithaca Swimming Pool is not open during the winter months because the pool is entirely outside, but is open all summer and a great place to stop by for some leisurely swimming or exercise.