Below is a list of the top and leading Audiologists in Gold Coast. To help you find the best Audiologists located near you in Gold Coast, we put together our own list based on this rating points list.
Gold Coast's Best Audiologists:
The top rated Audiologists in Gold Coast are:
Neurosensory
Hearing Australia
Clarity Hearing Solutions
Neurosensory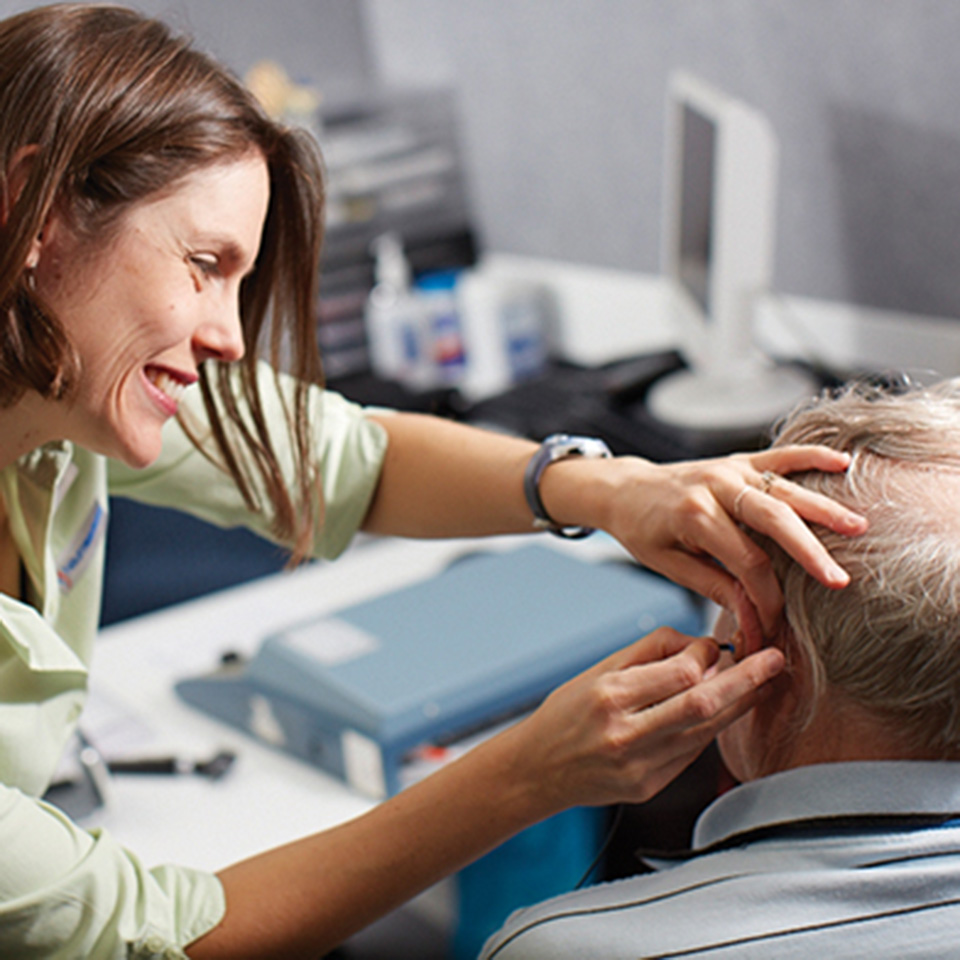 Neurosensory has been providing comprehensive hearing services for over four decades. Their excellent services have helped thousands of individuals who always turned out to be happy and satisfied. They have 24 clinics around Australia.
Neurosensory was founded by Dr Anthony Canty, who is an Otolaryngologist, at St Andrew's War Memorial Hospital, Brisbane in 1987. Now owned by over 60 ENT Surgeons, they pride themselves on offering high-end services that are always accurate and timely. Their team is only composed of chosen and selected professionals to ensure quality services. They always strive for great results.
Products/Services:
Hearing and Balance Testing, Hearing Aids, Hearing Accessories, Tinnitus Treatments, Cochlear Implants, Workplace Matters, Ear Protection
LOCATION:
Address: AHC House, 2a/14 Carrara St, Benowa QLD 4217
Phone: (07) 5527 8722
Website: www.nsu.com.au
REVIEWS:
"I can't speak highly enough of nurosensory unit. I've had hearing aids for 14 years now (from age 32). Many audiologists in Australia are not very nice to deal with as it tends to be a real "retail industry" but nurosensory are a professional medical solution for the hearing impaired, I would never go anywhere else and I feel so blessed to have found them. I've been to both Benowa and to Tugan and both clinics are just wonderful. They treat you like a person not a number and everything is tailored to what you need, physically and mentally. Thank you so much Nurosensory Unit!" – Jeannie Doherty
Hearing Australia
Hearing Australia was established in the past years and was called before as Australian Hearing. They have been providing hearing care services for over 70 years to children, adults, pensioners and veterans. They strive to continuously deliver premier services for everyone in Australia.
Hearing Australia will always be dedicated and passionate in making the lives of their client a powerful one, by providing their best services and warm customer service.
Products/Services:
Hearing Assessment, Selecting & Fitting Hearing Devices, Regular Hearing Checks To Monitor Changes, Training To Improve Listening & Communication, Providing Counselling & Rehabilitative Programs, Ongoing Care & Device Repair Services, Home Visits, Helping To Manage Hearing Loss On a Day-to-Day Basis
LOCATION:
Address: Southport Central, 3/9 Lawson St, Southport QLD 4217
Phone: (07) 5555 1200
Website: www.hearing.com.au
REVIEWS:
"Myself and my son got molded hearing protection earplugs made here, on two separate occasions. Very friendly staff, helpful and professional. Highly recommended." – Brad Holmes
Clarity Hearing Solutions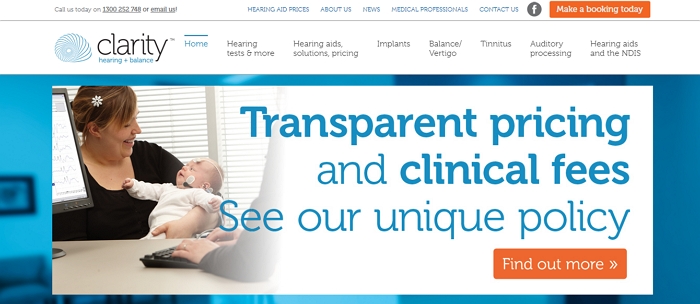 Clarity Hearing Solutions is an NDIS registered and a locally owned clinic offering Hearing Tests, Hearing Aids Solutions, Implants, Balance and Vertigo treatment, Tinnitus, Auditory processing and more treatments and solutions. They are dedicated to providing the best care for everyone.
Clarity Hearing Solutions is managed by qualified and highly trained audiologists who also had clinics around Queensland. These audiologists are a proud member of the Independent Audiologists Australia.
Clarity Hearing Solutions ensures that their team are experienced and skilled in their field as for them, not only their hearing devices are important but they are rooting for having the experts and knowledgeable clinicians for accurately diagnosing and creating a personalised treatment plan to ensure success.
Products/Services:
Hearing Tests & more, Hearing Aids Solutions, Implants, Balance/ Vertigo, Tinnitus, Auditory processing, Hearing Aids, NDIS
LOCATION:
Address: My Health City (formerly Mater Health Centre), 8 Halcyon Way, Hope Island QLD 4212
Phone: (07) 3366 7888
Website: www.clarityhearingsolutions.com.au
REVIEWS:
"I have been going to Clarity Hearing Solutions – Hope Island for the past 6 months after I discovered them at a Cochlear implant conference. I am bilaterally implanted and have both processors mapped here. My left implant was activated at Clarity by Dakota, in November last year. I have been very impressed by their audiologist, Dakota. He is very attentive, professional and full of ideas to maximise the Cochlear implants to their full potential. He takes the time to explain things in a way that is easy to understand (I ask very analytical questions). Their receptionist at Watkins medical centre are lovely and flawless to communicate with. I also like that Clarity are independent and not tied up financially to any brands, unlike other firms. I feel this aspect is critically important in ensuring that people receive the best care and necessary aid/s to help, that they actually and or really need. I would recommend Clarity to anyone within the DEAF/HOH community and also friends. I will be bringing my toddler for her hearing checked soon by Clarity, because I know she will receive the best care possible and that reassures me.." – Andrew B.