Below is a list of the top and leading Beauty Salons in Adelaide. To help you find the best beauty salon located near you in Adelaide, we put together our own list based on this rating points list.
This article is updated every 3-4 months.
Adelaide's Best Beauty Salons:
The top rated beauty salons in Adelaide are:
⦁ Jorrells Face Hair Body
⦁ Adelaide Nails & Beauty
⦁ Madame Josephine – Hair & Beauty Salon
If you are a beauty salon owner or you know other beauty salons in Adelaide that should be on this list, please submit your details here and we will review your submission.
Jorrells Face Hair Body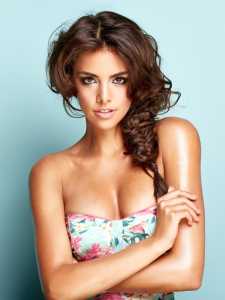 Jorrells Face Hair Body provide high quality fashionable hair styling, operating in Adelaide, South Australia. They pride themselves in fulfilling the wishes and desires of the client, and they understand your needs and requirements as they deliver styles that work for you.
Their specialised and experienced Adelaide team of hair stylists and beauticians are committed to using only the best professional products on the market and continuously achieve the highest of standards for an affordable price. They value their regular clients and so they offer regular special discounts through their Client VIP email program for our Adelaide City salon.
Products/Services:
Cuts, Styling, Foils & Colors, Waxing, Treatments, Perming & Relaxing, Facial & Massages, Nails & Tinting
Location:
Address: Shop 44 City Cross Shopping Center, Adelaide SA 5000
Phone: (08) 8212 1100
Website: www.jorrells.com.au
Reviews:
"My hairdresser Jessica is the best. I would recommend to anyone." – EAresik

"One of the Best haircut I've ever had. Friendly customer service as well 🙂" – Kim Pham
Adelaide Nails & Beauty
Adelaide Nails & Beauty is an independently owned, non-franchise nail salon providing the highest of quality pedicure, manicure, nail enhancement and shellac services at a competitive price. Theiir salon opened in 2010 and their technicians are fully qualified and have over 10 years of combined experience in the nail spa and beauty industry. Their professional nail technicians will ensure that your experience with them is 100% satisfied every time and their goal is to build a good continuing relationship with their customers for the long term.
They only hire highly trained and qualified technicians to perform all services, as well as additional training for services exclusive to Adelaide Nails & Beauty.
They are also focus on high quality service while taking into consideration health and safety issues for you as well as for themselves. You can rest and assured you will always receive the best quality and consistent service with each visit. At Adelaide Nails & Beauty, they take hygiene seriously. Their instruments are sterilized between each use so you can be assured that there is minimal risk of infection. Their steriliser is approved by the Therapeutics and Goods Adminstration (TGA) and meets the following Australian Standards (AS2182-1998 and AS4815-2006).
They stock only the highest quality products to ensure their customers receive the highest service they come to expect.
Products/Services:
Manicure, Pedicure, Paraffin Wax Treatment, Signature Nail System, Acrylic Overlay, Gel Infill

Location:
Address: 7/19 Gawler Pl, Adelaide SA 5000
Phone: (08) 8212 0163
Website: www.adelaidenailsandbeauty.com.au
Reviews:
"Got my nails done today. SOOOO HAPPY! Staff were friendly. Salon was clean. Played great music 😁 Will be back again." – Carmel Trimboli
"Been going to this place for years. The best place in south Australia actually even aus. As a professional dancer and a model I will only go here for perfect amazing looking nails. Very friendly staff. Highly recommend it here. They definitely don't over price. Long lasting nails. Never gone unsatisfied." – Jacqueline Lavers

Madame Josephine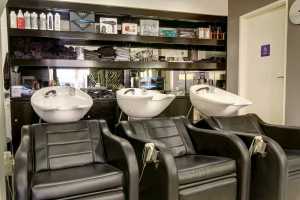 Madam Josephine has leased premises on Mezzanine Level first at the Theatre Royal and then at the State Theatre, both of which were situated in Hindley Street. Now Madame Josephine is able to provide the most advanced techniques, in the care of hair and skin in her salon which has been described as second to none.
The salon which was previously rooms for a physiotherapist, "Australian Electronic Therapy Services", although clean and clinical, had had little renovations carried out since the turn of the century. Madame Josephine having seen the potential of the sight with North-South lighting, which is essential for her beautician, in skin care and make-up and also for hair colouring, acquired the site which is in between the Pancake Kitchen and The Omelet Pan, and then commenced the task of the renovations, which were to take 12 months from inception to completion.
Although demolition of the existing building would have been less worrisome, Madame Josephine wished to contain the character of this section of Gilbert Place, which although being totally Adelaidean, is so cosmopolitan could be in any part of Europe – for this task a special kind of person had to be found who could marry old and ultra-modern, this person was found in Architect, Michael Feilder.
Plans, drawings, on site meetings, more drawings, more plans, structural changes, skylights of 12 metres, extra skylights and methodically Builder, Don Both completed his masterpiece, the Madame Josephine Salon.
From the commencement of the salon all possible fittings were to be South Australian, a point which Madame Josephine felt strongly on and from armor plated doors to oak trolleys, South Australian craftsmen were commissioned and the result a salon which is second to none.
Madame Josephine, being the first women Director of I.H.S. Australia, also holds numerous other Directorships, including LCD. and also being a founding member of the South Australian Hair Fashion Council. It's delegate from Australia to the World Congress of Haute Coiffure in Paris at which she demonstrated. Madame Josephine was invited to Milan to show her expertise and there was awarded the highest award (a gold medal).
Products/Services:
Cuts, Dry/Set, Colour, Combinations, Treatments, Waxing, Facials, Wedding Party, Ear Piercing, Eyelash Extensions, Nails, Swedish Massage, Aromatherapy, Tan

Location:
Address: 19 Gilbert Pl, Adelaide SA 5000
Phone: (08) 8231 3945
Website: www.madamejosephine.com.au
Reviews:
"Ummm can I just say this is literally the best hair salon I've been to in Adelaide!? Everyone was so amazingly friendly and service was top quality! And I can't forget about how PERFECT my hair turned out! I showed the very kind lady a few pictures of what I wanted and she explained how achievable it was and what it would take to get it to that color. Even more amazing, it turned out exactly how I wanted it! Thank you guys so so much! I'll definitely be back! 💕" – Renee Martinez
"Such a wonderful place!! I went in for highlights and not only did they do an amazing job but they made me feel right at home. I'm from out of town and they printed off a list of places for me to try while in adelaide. It was the best experience I've ever had at a salon. Also the chairs you sit in while getting shampooed are reclining massage chairs! This would definitely be my regular salon if I lived here. Thank you so much!!" – Maureen Frakes