Bamboo is a fabulous building material for a variety of reasons, and more Australians are starting to incorporate it as a key building material in their home design. However, there's more than one source of bamboo building products in Australia, and it can sometimes be hard to know which one is best for you to take a look at potentially investing in.
To help make this decision process a little easier, take a look at the following list for the best bamboo building product suppliers in Australia, based on this rating points list.
3 Best Bamboo Building Products in Australia:
Bamboo Building Products
Bamboo Ply
House of Bamboo
#1 Bamboo Building Products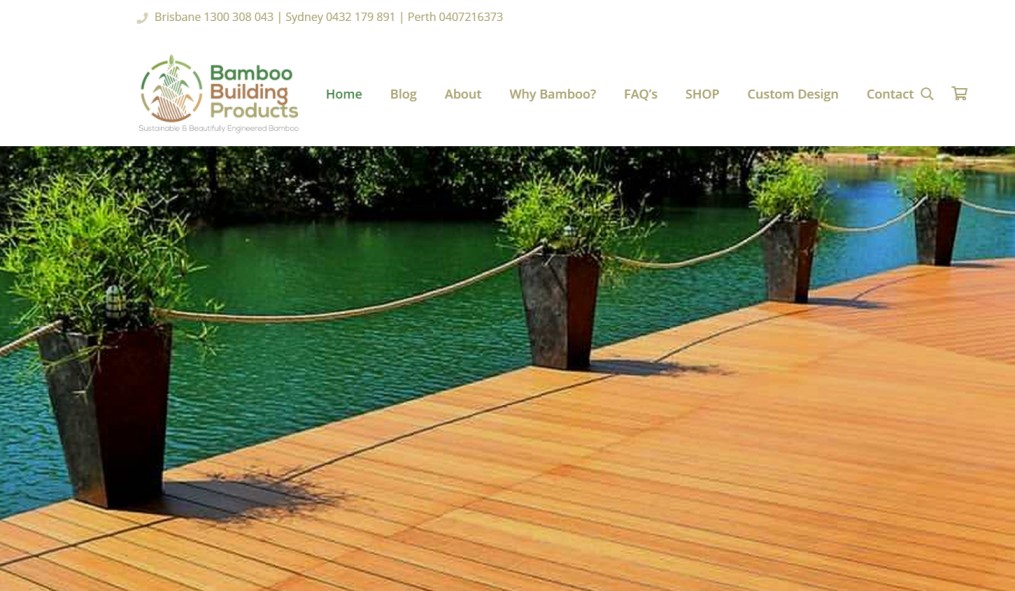 Website: https://bamboobuildingproducts.com.au
Bamboo Flooring Products is a Queensland-based retailer of bamboo products such as slats, beach wall linings, feature wall cladding, outdoor decking, benchtops + much more. They also provide custom-designed products with or without aluminium rails, as per the customer's preference. They even provide installation for those looking for an easy and streamlined experience.
The business was started by brothers Gerald and Jo Grubwinkler, both of whom had worked with bamboo extensively on the new build and renovation projects. Falling in love with the building material, the brothers decided to use their expertise and experience to open a business dedicated to the supply of high-quality bamboo building materials.
They are firm believers in building materials that are a combination of function, beauty, and environmental sustainability. Bamboo is the perfect confluence of these 3 factors and has a wide variety of residential and commercial building applications.
They bring together a range of stylish bamboo designs from around the world and make it easy for customers to choose what's right for them. They also strongly advocate for the sustainability benefits of bamboo over traditional timber products.
They have affordable pricing, and their products are valuable for pickup or can be delivered by reliable courier services anywhere around Australia. Their wide range of bamboo products is definitely worth checking out.
#2 Bamboo Ply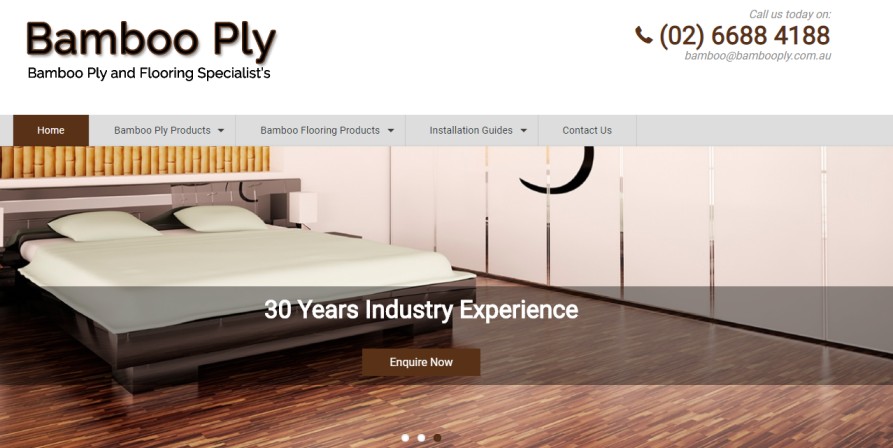 Bamboo Ply is a company located in Byron Bay, New South Wales that sells bamboo building products. Their products include bamboo ply, panels, flooring, sheeting, and a variety of other building products.
The company is heavily focused on communicating the superior sustainability benefits of bamboo over wood when used in construction or renovation. They have an extensive product range that will surprise customers in just how many elements of their property they can build with bamboo.
They have a range of installation guides to help those wanting to install bamboo on their next project. They have an extensive gallery where you can see examples of their work on other projects.
They also have instructions on care and maintenance of bamboo products, specifically bamboo flooring that will naturally have to endure a lot over its lifecycle. Overall they are a solid choice when it comes to bamboo building products.
#3 House of Bamboo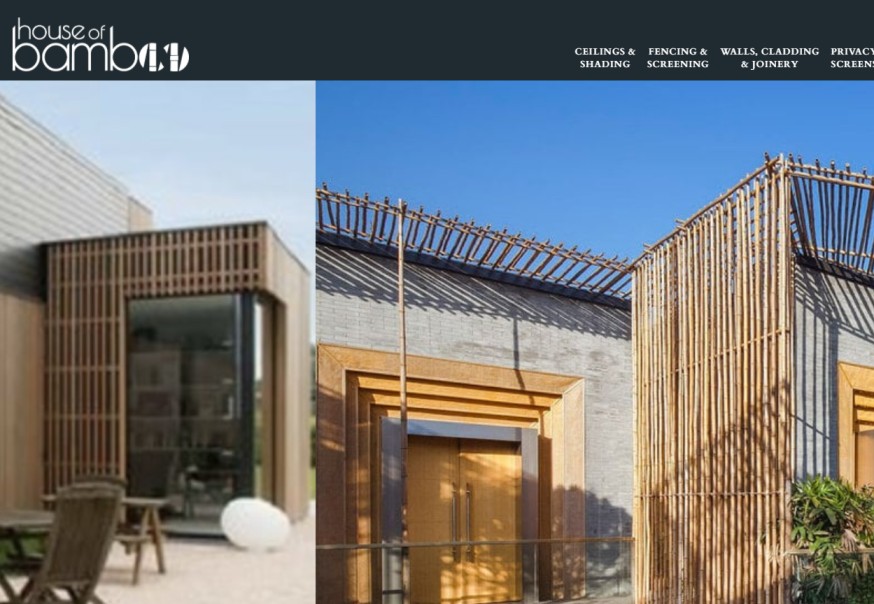 House of Bamboo is a business that has over 35 years of experience working with sustainable building materials, chiefly bamboo. They claim to have pioneered the bamboo construction trend in the 1970s under a different business name (Bambuzit).
Based in Sydney, their company has a reputation as a go-to for Australian construction and film production industries that want to leverage the strength and sustainability of bamboo.
They have a wide range of bamboo construction materials, including bamboo shading, screening, fencing, decking, and furniture. Their products can be discovered extensively throughout the landscaping industry and have been used on a variety of projects around Australia.
All of their products are competitively priced and designed thoughtfully, as well as being environmentally appropriate. They advocate for the easy-of-use of bamboo and promote the fact it provides a beautiful natural texture when used in any exterior or interior space.
They have more than 45 years of commitment to an eco-friendly Australia and are lend their expertise when it comes to a sustainable solution for indoor or outdoor design. DIY renovators and home design industry veterans can all benefit from checking out their product range.
Making your choice
Those are just 3 of the best options for bamboo building materials in Australia. No matter who you go to, you will be happy that you took the chance to leverage the versatility and sustainability of bamboo in your home or commercial space. You can't put a price on doing your part to help protect the planet, and the fact that bamboo is so sustainable can be used as a selling point if you ever choose to put your property up on the market in the future.