Home
Authors
Posts by Paul Siderovski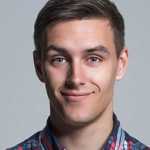 Paul Siderovski - blogger, freelancer, journalist and father. I love writing about anything related to business, politics, money and accounting. Especially writing about accounting internships. In reality there are no real accounting internships that are considered entirely a wasted exercise. Even under the worst case scenario with these conditions, individuals will come out the other end complete in the knowledge that some firms are only out to maximise their profits. That type of experience is few and far between though, with many other outlets proving to be fertile ground for development in the accounting discipline.
Sharon McCarthy is from International Talent Showcase, an annual event in Florida that helps aspiring actors, singers, dancers and models to make industry contacts...
ABC's Stumptown is the television adaptation of Greg Rucka's graphic novel of the same name. The series stars Colbie Smulders as veteran woman Dex...