Home
Authors
Posts by Jason Potterfield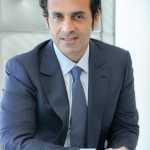 Jason is a senior Android developer in Australia. He holds great expertise in latest and advanced Android technologies, and ensures to integrate his skills into the mobile app development process.
Waterproof, solar powered and theft-proof, this is the backpack for the adventurers at heart. If you're looking for a modern-day replacement for your old...
If you're planning on visiting Southeast Asia in the near future, make sure you have the right tools at your disposal. These five travel...