Home
Authors
Posts by Arjun Kohli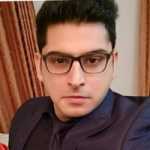 Inbound Marketing consultant.
He has a thorough understanding of automation tools, marketing funnels, content marketing, customer engagement, and community building strategies.
Motherhood is the most exhausting and yet rewarding phase of a woman's life--something that actress Eva Mendes knows all too well. The mother of two...
The team behind Beyoncé's critically acclaimed docufilm "Homecoming: A Film by Beyoncé" is not afraid to tell the Television Academy what they really feel. Homecoming...