When it comes to improving your site's SEO rankings, building backlinks is one of the best ways to do so.  Of course, there are many other factors used by search engines to rank a website, such as: 
Page speed 

Domain age, URL and domain authority (DA)

Mobile-friendliness

On-page SEO content

User experience
But while focusing on any one of these factors can help your website's search engine visibility, building backlinks for your website is one of the best ways to quickly improve your site's SEO and generate a large amount of traffic. 
In the following article, we'll be taking a look at how to build powerful backlink profile to help you quickly skyrocket your website's SEO rankings.  
What are backlinks?
The best way to understand the importance of backlinks is to think of them as votes of confidence for your website. Essentially, the more backlinks a website has, the more votes it gets when a search engine considers it as a potential result. 
In other words, backlinks let search engines know that other websites actually trust the content on your site.  In turn, they see it as a valuable, relevant website and rank it accordingly. 
Building a backlink profile
Obtaining a backlink for your website involves having another website, web page, or online directory, link back to your website. 
The principle behind backlinking is fairly simple:
Website owner A contacts website owner B and asks them to place a link on website B, which directs visitors back to website A.
Most times, backlinks are obtained by creating hosted or "guest post" content; blog posts and digital content created by a website owner and published on another site. 
However, just because you get a backlink from another website, that doesn't mean that the backlink will improve your site's SEO. The Backlink should be from a relevant and reputed website. Here's an interesting blog post with detailed information on how to check website reputation. 
Moving to my next point: there are two distinct types of backlinks that you can obtain.
Do-follow vs. no-follow links
Now that you understand the basics behind backlinking, it's also important that you understand the difference between do-follow and no-follow links. 
While both types of backlinks are capable of driving traffic to your website, they each affect your SEO in different ways. 
Do-follow links are the best type of backlinks for your website. 
Like I've already mentioned, these count as votes of confidence from other website owners. And because of this, they will have a positive impact on your SEO and help it rank better in search engine results. 
On the other hand, no-follow links are created when a website owner specifically configured their site's HTML code to tell search engines not to follow the link. So in some ways, they can be thought of as votes against your website. 
But that doesn't mean that no-follow links aren't beneficial in some ways. 
In fact, no-follow links are still capable of driving traffic to your website so long as they are linking from another website that has a higher DA than yours and already receives tons of traffic.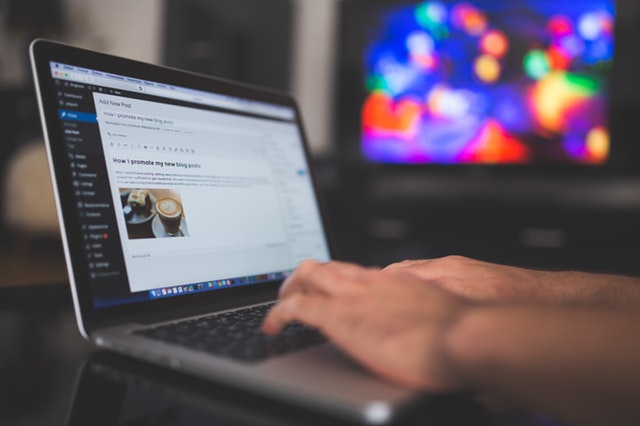 The easiest backlinking method: guest posting
As mentioned, publishing guest content is the most common method for building your website's backlink profile. 
For this, you'll need to identify and reach out to another website owner and ask to have your guest post published on their blog. The content you create will contain one or more links back to your website. These are the links or "backlinks" that will help drive traffic from the host website to your own.
So how do you get your content published on other websites?
The answer is simple: you just need to find the best websites to have your content published on, and then start building your backlink profile one guest post at a time! 
How to identify high-quality backlinking opportunities
Now, it's time to get out there and start building a backlink profile for your website. 
But before you do, it's important to note there can be a huge difference in the quality of the backlinks that you obtain, depending on the quality of the website it links from. 
To explain this a bit better, websites are ranked by their Domain Authority or DA. Domain authority is a ranking factor used by search engines to help them determine a website's relevance to a specific subject or industry. 
So when you're building your backlink profile, you always want to obtain backlinks from websites that have higher DA scores than your own. In turn, this tells search engines that these high-DA websites trust the content on your website. 
On the other hand, backlinks from websites with lower DA scores can have a negative impact on your site's SEO. 
Think about it this way; in the eyes of a search engine, a website with a lower DA score is seen as less trustworthy. Therefore, by default, any websites that have backlinks from these sites will also be seen as less trustworthy. 
So with that said, one of the most important steps to building backlink profile is to identify relevant websites that have a higher DA score than yours. To do this you can use tools like Moz, Ahrefs or SEMrush or you can simply hire experienced SEO consultant. For detailed information check this blog. 
The SEO consultant will help you identify the best sites to target. Backlinking from relevant websites will help improve your site's DA score, which also contributes to better SEO rankings.
Once you've found a few sites with higher DA scores that you want to obtain a backlink from, you'll then need to contact them and inquire about a guest posting opportunity.
Before you know it, you'll start getting guest post opportunities and gaining backlinks from different websites. In turn, your SEO will gradually improve, driving even more traffic back to your website. 
Start building backlinks today
Building a backlink profile for your website might seem daunting at first. But I assure you that once you understand the principles behind backlinking, obtaining backlinks from other sites will become as natural as waking up in the morning. 
But just remember, backlinking isn't only important, it's crucial if you want to rank your website at the top of the search engine results pages (SERPs). 
Not only do backlinks drive internet users back to your website, but they also help search engines determine whether or not your website should be ranked in the first place. 
So what are you waiting for? Get out there and start building backlinks today!