Home
Authors
Posts by Adam Smith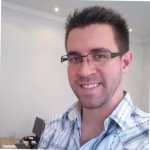 Adam Smith is a content crafter at
Mixam
who loves to motivate entrepreneurs and startup holders. He writes for magazines and blogs on topics pertaining to leadership and success. When he is not writing, he is either on vacation or binge-watching series on Netflix.
Hailey Bieber, née Baldwin opened up about her struggles in the modeling industry. The 22-year-old model revealed that she struggled with insecurities especially when...
British songstress Adele has made her split from husband Simon Konecki official as she filed court papers for divorce. Adele's divorce petition was filed in...