Home
Authors
Posts by Adam Smith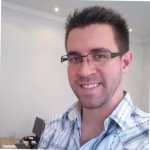 Adam Smith is a content crafter at
Mixam
who loves to motivate entrepreneurs and startup holders. He writes for magazines and blogs on topics pertaining to leadership and success. When he is not writing, he is either on vacation or binge-watching series on Netflix.
People talk about Kim Kardashian's selfie-taking prowess as if she deserves no credit for honing the skill. Sure, taking a selfie can be a...
Spike Lee is going back in time to the 1980s to spear-head Prince of Cats as his next labor of love. This project is a unique take...