Home
Authors
Posts by Adam Smith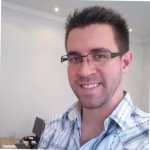 Adam Smith is a content crafter at
Mixam
who loves to motivate entrepreneurs and startup holders. He writes for magazines and blogs on topics pertaining to leadership and success. When he is not writing, he is either on vacation or binge-watching series on Netflix.
Maarten Cox is a veteran backpacker who decided that he wanted to give back by sharing his advice with those who want to enjoy...
In a sit down with Zane Lowe of Apple Music, Justin Bieber opened up a more personal side of his life, sharing a sneak...