Home
Authors
Posts by Adam Smith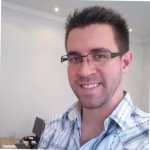 Adam Smith is a content crafter at
Mixam
who loves to motivate entrepreneurs and startup holders. He writes for magazines and blogs on topics pertaining to leadership and success. When he is not writing, he is either on vacation or binge-watching series on Netflix.
Scarlett Johansson has come under fire multiple times due to questionable casting choices in today's time as diversity in Hollywood has been a hot...
Robert Downey Jr. is set on leaving Tony Stark behind. Arguably the most bankable star in the Marvel Cinematic Universe, RDJ opens up on getting...