What is it?
Optimization refers to 'the action of making the best or most effective use of a situation or resource.' App Store Optimization or ASO refers to increasing the visibility of an application in an app store. The app could be any, iOS, Android, or Windows, etc. Marketers started using this term in the year 2012 and the huge number of apps, which is ever increasing, has made ASO more and more relevant with time. It is sometimes referred to as App Store marketing and Mobile App SEO.
'Marketing' is a commonly used term in business. It comes from the activity of taking goods to a market for selling. Marketing involves all three- advertising, distribution, and selling.  The academic study of marketing, over the years, has come to include a variety of social sciences subjects like psychology, neuroscience, anthropology, mathematics, sociology, and economics, etc. Here are some statistics to help discern the scale of mobile app usage and popularity.
There are over five billion mobile devices' users in the entire world.
An average Indian spends about three hours on the phone every day.
About 90% of the total time spent on a mobile device is utilized using an application.
About 194 billion apps were downloaded in 2018, up by 16 billion from 178 billion in 2017.
Mobile users have 2.6 million Android and 2.2 million iOS apps to choose from.
Goals
The goal of App Store Optimization is app downloads.
It can be achieved by improving app ranking, by increasing the exposure of the brand, by garnering positive reviews and ratings for the app, by engaging the audience, and by implementing additional marketing channels. ASO experts eye return on investment (ROI) from app stores by targeting the key performance indicators (KPI) for increasing visibility of applications:
Downloads
Ranking
Impressions
Shares
Engagement (Rating/reviews)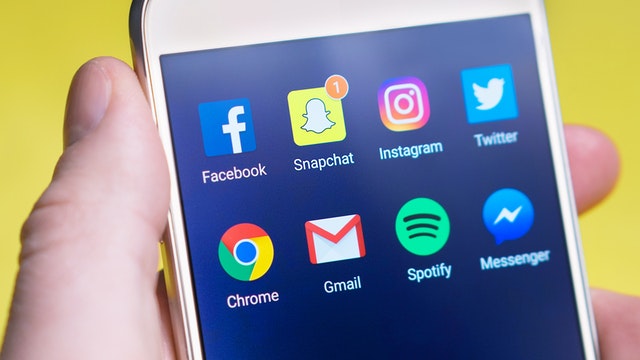 Trends
The mobile application is a hot industry. Mobile devices have got embedded into our lifestyles so much so that they are no longer luxury but a necessity. In such a scenario, competition in the industry of mobile app development services is manifest. Apps have a huge user base and simultaneously they have to struggle to stand out among the millions of other options on the app stores. The independent developers and app development services companies have to keep a high standard and deliver the best. They have to keep up with the trends in the market. Some of the 2019 app development trends are cataloged below:
Mobile apps that make use of machine learning (ML), artificial intelligence (AI), and deep learning are no longer future technologies, they are being extensively used by app development services provider. Cortana, Siri, and FaceApp are some of the well-known examples.
Application development in 2019 is largely going to incorporate augmented reality (AR) and virtual reality (VR). Pokemon Go is a fine example of AR wherein the reality is 'augmented' or enhanced by Pokemon characters.
Developers are vying to make effective use of the 5G and it's going to be a game changer. The functionality of apps that makes use of 5G will be exponentially higher since 5G is way faster than the present technology on which all the apps are based.
Instant apps are getting popular day by day, they provide better conversion rates to developers in comparison to a regular app.
Mobile wallets and Internet of Things (IoT) technologies are going to remain fad in this and the coming years.
Applications that will incorporate the latest trends will surely have an upper hand. Complying with the trends is part of App Store Optimization.
Tools and Techniques
Pick the right ASO strategy, give the app a good name, do keyword research, write app description, get the right app icon by A/B testing, prepare app screenshots and videos, do app listing and localization, maintain good rating and reviews and you're good to go.
Some tools are mentioned below:
Numerous tools are available online to help find the right app store keywords. For example Appbot, Keyword Tool, Apptentive, and AppKeywords.net.
Sentiment analysis and review tools- AppFollow, The Tool, and Mobile Action.
A/B testing tools- SplitMetrics, Raise Metrics, and StoreMaven.
Search ads optimization tools- adAhead.
App store intelligence tools- Priori and Applyzer.
App store ranking factors like app name, URL, App subtitle, app description, in-app purchases, and backlinks, etc. play a crucial role in ASO.
Some overlaps in Search Engine Optimization and App Store Optimization are obvious because app stores are similar to search engines, but they're closed unlike them. Easy content discovery, indexation, ranking, user reviews, and perceived quality, etc. are the factors used in ASO as well as SEO.