As the world is moving towards recycling and environment safety initiates, ethical clothing has become an utmost strategy of quality cloth production and distribution. Like other countries, Australia is making a spotlight contribution to the promotion and implementation of ethical clothing. The clothing brands are strictly following the ethical consumerism standards to ensure their safe and hygienic environment. Scroll down to explore the ethical clothing guide of Australia.
What is ethical fashion?
Ethical fashion or ethical shopping is described as the act of purchasing clothes on the following conditions:
Cruelty-free
Fair trade rules
Organic production
Sustainable products
Eco-friendly goods
The fashion world is gradually switching to ethical clothing in several subtle ways. The unethical clothing fashion has been observed to decline and is being a sort of criminal activity. Socially minded and multinational clothing firms are supporting ethical consumerism by partnering with companies who make organic, cruelty-free, and fair trade business deals.
Unethical shopping or fashion comprises negative buying of the products on an unfair trade basis and these products are liable to have a detrimental effect on the environment, consumers, and animals. For example, a textile company might not offer its workers with safety tools and a healthy working environment. It may use high pollution emitting vehicles for transportation and do not follow the ethical standards of production.
Ethical principles
A person can easily verify that the brand is ethical or not by analyzing its cloth quality. The cloth garment should be made from non-biodegradable material like vintage, up-cycled or poor quality fabrics. It should be manufactured from sustainable and recycled garment material like linen, silk or hemp. Organic cotton is also considered an ethical clothing garment as it is biodegradable. The dyes and colors used in the garment should be free of toxins, skin-allergic chemicals, and chemicals that can cause air and water pollution. Leather fashion garments are titles highly unethical because animals are hunted for their skin. Vegan leather is an exceptional case.
You may also get in touch with the NGOs like Environmental Working Group or Green Peace to verify the ethical cloth production of any specific brand. An annual Ethical fashion report is published that verify the brands in categories of ethical and unethical clothing. Child labor and wage exploitations are also a foremost element to measure the brand's policy for ethical clothing.
The concerned department of ethical clothing fashion has devised a set of five principles to ensure the ethical authenticity of a company or brand.
Study the environmental effect of design and production. Designers should consider the fabric production methods, amount of water produced, disposal of the waste in the environment, potential methods of reducing the waste, and quality of work-life of the employees.
Select sustainable materials like cotton and bamboo because they have minimal requirements of tear, stains, and specialist cleaning rather than synthetic garments like polyester or spandex.
Minimize the waste by using it in the pattern making. Use the whole roll of fabric for repeated patterns.
Workers involved in the construction of the cloth must be offered good working conditions, wages, and safety measures.
The final packaging of the cloth should be made by recycled material to reduce waste.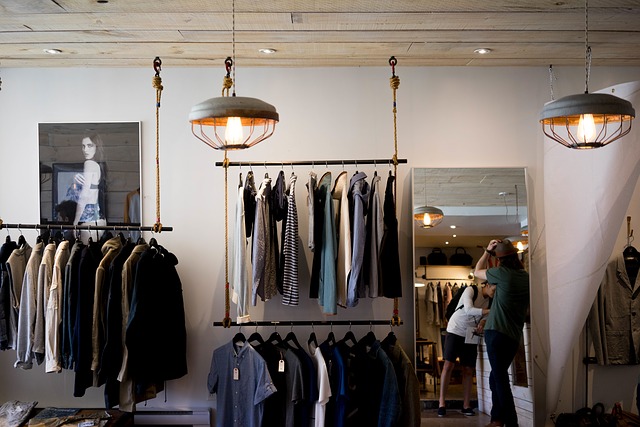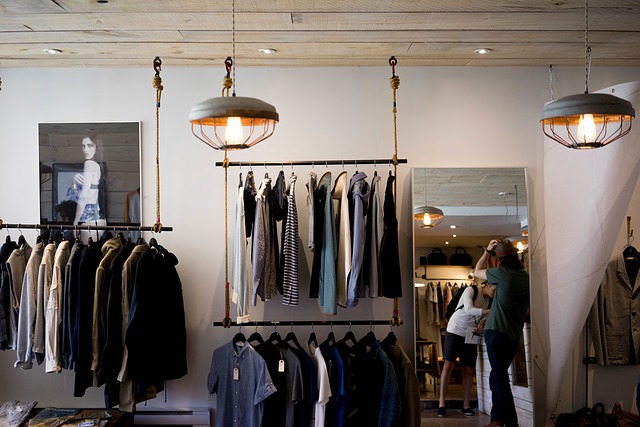 How unethical clothing contributes to saving our environment?
Clothing dyes are harmful to the environment. They are excreted in the river and harm marine life. Eco-friendly production of garments means that the raw materials produced are gown in a minimum amount of pesticides. Unfair trade standards do not offer employees with reasonable salaries and they usually become a victim of machinery malfunctions. Animals are being for their skin and bones to change them in clothes and shoes.
An ethical fashion guide for Australia
Australia has been drafting some phenomenal Ethical Clothing Fashion standards to save both the consumers and the environment. Many Australian government bodies are working with textile firms, clothing, and footwear businesses to ensure ethical clothing standards. The accreditations are focusing to assist workers with good working conditions, handsome salaries, and legal minimum entitlements.
Here is a list of popular ethical clothing Australia's brands which have shown phenomenal coherence to the rules of official ethical clothing guide.
Etiko
Freeset T-Shirts
Icebreaker
Kowtow
Liminal Apparel
Mighty Good Undies
Outland Denim
Adidas
These brands make sure that they are working to mitigate child labor, forced labor and workers' exploitation acts. They are highly careful of their production and supply chain methods from raw material manufacturing to packaging. These companies minimizes environmental risks by focusing on eco-friendly methods. According to the latest Baptist World Aid report, there has been an increase in the ratings of one-third of ethical clothing Australia's brands.
The trend of ethical clothing fashion has given rise to reasonable coupons and discounts. Due to the decreased manufacturing costs and recycling technique, the Australian clothing companies are actively supporting couponing. Consumers can now enjoy effective promotional deals on ethical clothes, shoes, and wearables.
Does the initiative of ethical clothing Australia is making a difference?
As depicted in the picture, this initiated is being adopted by companies on a large scale. In 2013, 49% of the companies traced the authenticity of their fabric which steadily roused to 78% in 2018. Companies are also becoming careful about the origin of the raw material as in 2018, 42% of Australian companies were checking the quality of raw materials used which was as low as 17% back in 2013. In 2013, only 3 companies were noted to have smart salaries packages for the final stage production workers. Amazingly, this number rose to 8 in 2018. So, we can proudly say that ethical clothing rule is making a landmark difference.
We hope that this ethical clothing guide will clear all your ambiguities and you will be convinced to save the humans and the environment. Let's save ourselves by saving the environment.