Blimey! Are we turning 21 this month? That's a great news and we know you must have planned something awesome for this big day of yours. But we want to suggest you another stunning way to celebrate your 21st birthday. Have you heard about the new trend called a silent disco party? More and more people are getting drawn towards this new and totally amazing way of celebration. Hey, why not organise a silent disco party on your 21st birthday itself?
Read on to know all that you need to, about a silent disco party and how it can make your 21st birthday memorable.
What is a silent disco party?
The first thing that you might obviously ask is, "what exactly is a silent disco party?" Well, a silent disco party is the phenomenal way of organising a public event which won't be a trouble for anyone else. To conduct a silent party event, the music, the instructions, and the communication with the organiser is done using high-quality headphones. Every individual participating in the event is provided with their own headphones which can be customised as per their needs.
These headphones are safe to use and allow to manage the volume levels as per individual needs. Organising various mass events with headphones is soon going to be the norm. This method is already being used for arranging corporate meetings, press conferences, fairs, etc. Also, silent disco parties can be organised for any occasion as already mentioned, see if you can organise a silent disco party for the kids in your family. Whatever makes you think that your 21st birthday cannot benefit from this!
Let us look at the benefits of a silent disco party.
1. Enjoy your time without disturbing others
The biggest advantage of having a silent disco party is that it can cause no disturbances to the neighbourhood. Since the music is provided in state-of-the-art headphones, there is no noise pollution that used to be the common scenario in a traditional party. You can organise this silent disco party at your home and your neighbours can have no problems with this.
2. Less wiring means more people
With a silent disco party being organised, there is no need to place giant speakers and your dance floor won't be covered with wires. You are going to get all the space which earlier was used to house speakers. This means more people can dance on the floor. Also, lack of extensive wiring means no embarrassing tangles and falling due to wires. The use of headphones makes your dance floor completely safe and spacious.
3. Music that caters to taste
We know that everybody has their own taste when it comes to music. A silent disco party allows you to cater music to suit different tastes. Generally, there are three channels that you can tune your headphones to. Every channel plays a different genre of music and one can tune in to any channel at any time. Just choose the one you feel is worth tapping your feet to.
What's more? You can also create your own playlist or have the licensed music supplied by the party organisers.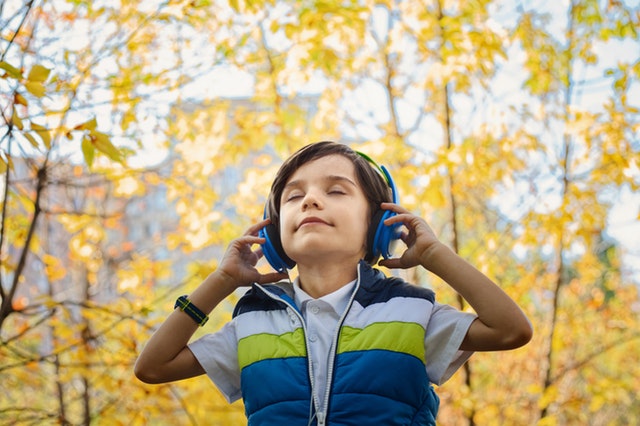 4. Even use your phone
Feel like no channel or the playlist is up to your expectations? Don't let anything stop you from having fun, not even the boring music. You can also use your phone to play the music you want to dance to. You only need to remember that it's the time to disco!
5. Large enough radius
The range up to which the headphones can function is generally 500 metres. It means that none of your guests need to feel uncomfortable by sticking together into a close group. Everyone can dance to their favourite music in their own space. Also, the larger the radius means larger the party. You can select any spacious destination for your silent disco party.
6. Don't follow the time limits
As you would have wished for your 21st birthday party, a silent disco party doesn't let anyone decide the limits for you. You can start the party when you want and finish it when you want. Even if you want this party held late after midnight; you can, you are absolutely allowed to do that. Because of the fact that there is no noise to wake the neighbours, you don't need to worry about the time. You can also combine this silent party with a traditional party and have much more fun! Meaning, you can start your party with speakers for a couple of hours and switch to headphones when it starts getting late. With this combined trick, you can party till the wee hours of a morning. Nobody is going to complain against you.
7. Party out of bounds
When you connect to the right silent disco party organisers, the venue is not a problem. A party organiser's group can help you arrange your silent disco party at any location that you wish. The invitation card of your party can read "my home" or "the park", depending upon your choice. You just have to decide which place is as grand as to justify your 21st birthday party, and the organisers can try and hold the silent disco party there.
8. Different packages for your convenience
Most organisers offer various packages to choose from. All of these packages come with the services of a professional DJ. This is done to make your task easier, you need not worry about being the one in charge for keeping people entertained. You can be a part of the guests and have fun. You can work out which option suits you the best depending upon the length of your guestlist, the venue for your party, and last but not the least is the budget that you are working to. You can also get a customised quote if the standard packages don't fit your bill.
We are sure this silent disco party is going to be a big hit amongst your peers. Be remembered for organising such an amazing celebration on your birthday. Let the party begin!