Appliances are some of the more expensive items we spend on in our home. It is better to buy the best quality appliances as they are more durable and offer more convenience in terms of functionality. Domestic appliances can be expensive but there are ways to save money on these items without sacrificing quality or buying secondhand items. Here you will find 7 clever ways to buy brand new appliances without paying for the full price.
1. Buy last year's model. Focus more on the functionality than having the latest model. Having a new model doesn't always mean having the best. Sometimes the old model has better functionality and allows you to save money. New models of appliances come out every few months which causes the old model's prices to fall. You can take advantage of this opportunity if you shop between September and October when stores are clearing up for new arrivals.
2. Shop on sales. Check out for sales on appliances and grab this chance to get discounts. If your chosen model is not on sale, you can ask a sale's personnel on when it is scheduled to go on sale. They are generous in giving this information to customers. Stores usually go on sale during a holiday weekend like Labor Day or festive seasons like Christmas. They also give huge discounts on their anniversary day or on Black Friday so it's a good idea to ask. Who knows you could save 50% or more just by waiting for a week or two.
3. Buy a display model. Does your new appliance need to come in a box? If not, then you can save a lot by sacrificing the box. Store owners gives discount on these items as they come with either a torn cardboard box or no box at all. You'll enjoy the same functionality and warranty as you'd get with the in-box appliance at a much lower price. Practicality at its finest, isn't it?
4. Do a trade-in. Just like cars, you can trade-in your old appliances when buying a new one. If you have old model appliances that you think still has value, look for trade-ins in your locality. Ask appliances dealers in your area on where to find shops that accepts trade-in. This allows you to set off the value of your old appliance against the new one.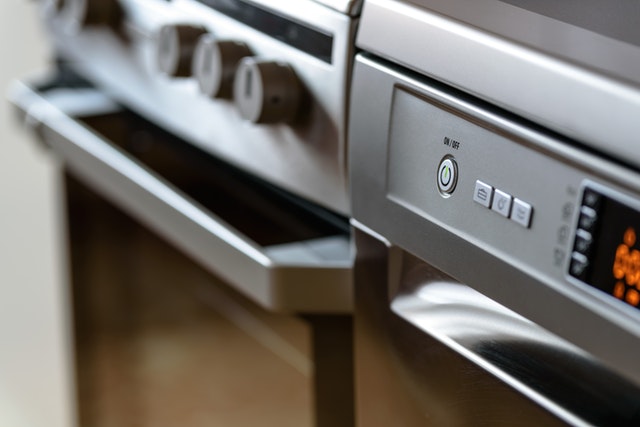 5. Compare prices. Different stores have different prices. Visiting multiple stores to compare their prices allows you to get the best deals. This is a good practice to see how much you can save from the new purchased. Visit the store's website as sometimes they give discount codes which you can take advantage of. You can also find great deals on online stores like this electric kettle site or Amazon which usually offer lower prices than appliance centers.
6. Check on the 'scratch and dent' section. If you don't mind a small scratch or dent on your new appliance then you're in for a big discount. Minor flaws can give you huge savings. These items usually come with a full warranty but of course make sure to survey the appliance thoroughly and ask for a functionality test before leaving the store.
7. Choose the size wisely. Large appliances are attractive but sometimes do nothing more except to increasing the cost. Consider your family size and usage, settle for the size that is appropriate for your needs. This does not only allow you to save money during the purchase but also on electricity bills in the future as bigger appliances often consume more energy.
The most important thing you need to remind yourself when buying home appliances is to avoid impulse buying. Most of the time, it will only cost you a lot of money. Consider these ideas when shopping. They can save you a lot of money more than you'd expect to. I hope you learn something from these tips and use them the next time you need to buy new appliances.