7.30 (previously known as The 7.30 Report) is an Australian nightly television show which covers current affairs. The program is broadcast on ABC and ABC News at 7.30pm from Monday to Thursday night. 7.30 is currently hosted by Australian journalist Leigh Sales. The original 7.30 Report first began airing in 1986 on Tuesday to Friday evenings.
The program first began to air in 2011 as a revamped replacement of The 7.30 Report and Stateline. The ABC made the announcement at the end of 2010 that the program would be revitalized and return under the new '7.30' name in 2011. Stateline would also be folded into the new program, this change saw the show extended to five nights a week.
The Friday edition of the show however would continue to be presented locally with more of a focus on state affairs. The state editions of the show were discontinued in 2014. The new iteration of 7.30 was initially hosted by both Leigh Sales and Chris Uhlmann. In 2012 Uhlmann became the political editor of 7.30 and made the decision to step down from his role as a host on the show.
Ulhmann remained in his new position as political editor of 7.30 until 2013, when he announced that he was leaving to work on a documentary focusing on the Rudd and Gillard Governments for the ABC. Sabra Lane was the new political editor on the show until she stepped away to host the morning radio current affairs program, AM. Andrew Probyn was brought in as Sabra Lane's replacement and remained in the role until 2018, when Laura Tingle was appointed as the new political editor.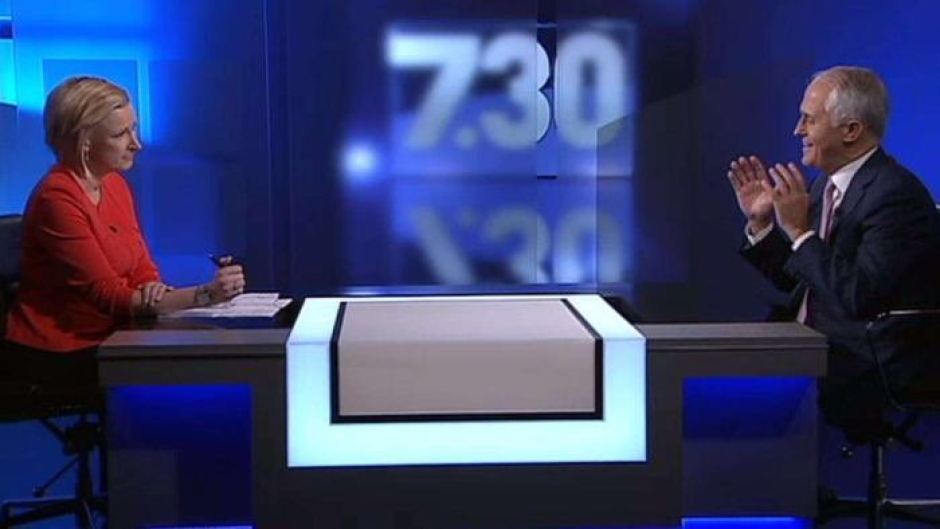 Recently, during Leigh Sales maternity leave, Sarah Ferguson stepped in as a guest presenter on the show. Her hard hitting interview style has been well received by many Australian news outlets and has received critical acclaim throughout Australia.
Ellen Fanning, Kumi Taguchi, Stan Grant and Virginia Trioli are regular stand-in presenters on the show.
What is the format of 7.30?
The 7.30 program typically features a mixture of pre-recorded segments and live interview which focus on current affairs and issues that are nationally or globally significant. The live interviews on the show are usually with Australian politicians.
The show features a number of reporters on a regular basis such as Tracey Bowden, Matt Peacock, Andy Park, Sean Rubinsztein-Dunlop, Dylan Welch, Louise Milligan, Madeleine Morris, Conor Duffy, Sarah Whyte, David Lewis, Monique Schafter, Alex Mann, Michael Atkins and Sabra Lane. Past reports on the show have include Heather Ewart, Deborah Cornwall, Greg Hoy, Mark Willacy, Michael Brissenden, Murray McLaughlin, Mary Gearin, Mike Sexton, John Taylor, Peter McCutcheon, Paul Lockyer, Lisa Whitehead, Natasha Johnson, David Mark, Genevieve Hussey, Mark Bannerman and Jonathan Harley.
Prior to the revamp, John Clarke and Bryan Dawe would present a weekly mock interview on a topical current issue. Dawe would usually act as the 'interviewer' whilst Clarke would pretend to be an important public figure. The interviews were satire, but did not involve Clarke doing an impression of the person he was impersonating – he did not change his voice, or mock the appearance or mannerisms of the person he was pretending to be.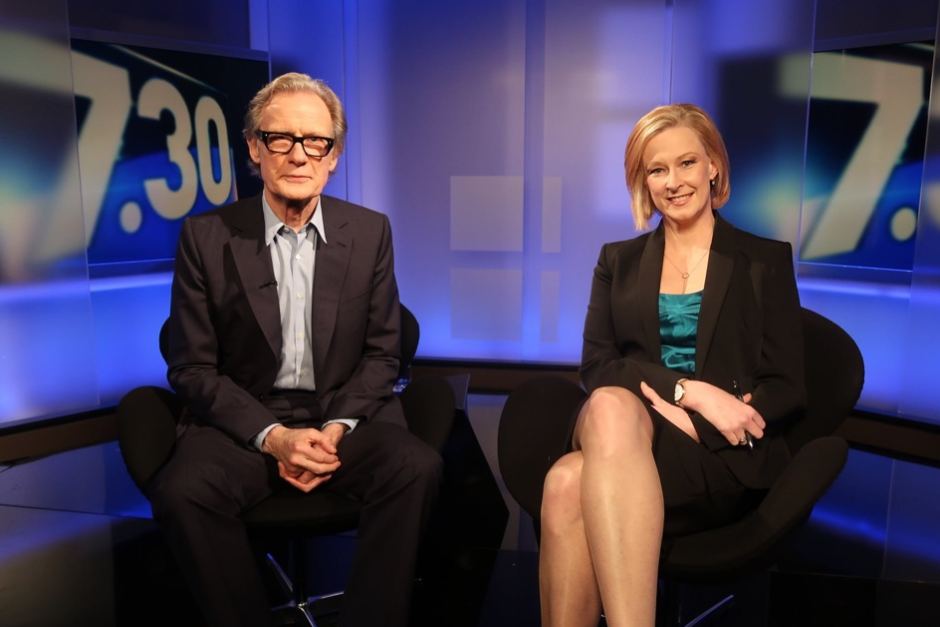 The show's segments are intended to analyse and investigate current events. 7.30 has an excellent reputation for high quality, engaging journalism. Many high calibre journalists and reporters have been involved in the show over the years. The journalistic integrity of the show is highly regarded and it is often praised for the probing interviews, exclusive investigations, well-researched feature stories and revealing reports.
Notable journalists on 7.30
Many notable journalists and reporters have appeared on 7.30, most of which has received awards and recognition for their journalistic work and achievements, some of which have been on the 7.30 program. Some of the journalists on the show have been widely critically acclaimed. Here are a few of the key journalists and presenters on the show.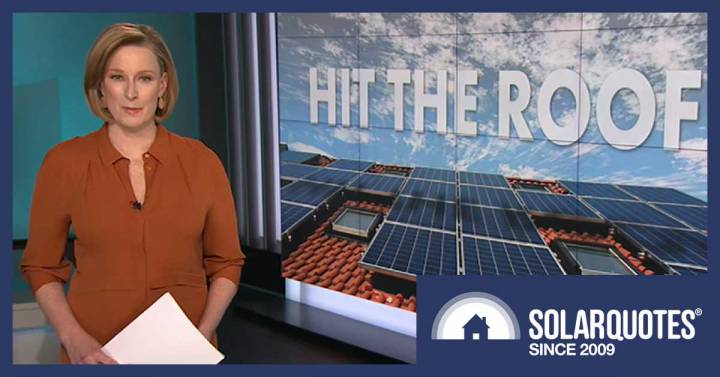 Leigh Sales
Leigh Sales is one of the most high profile and well-respected journalists in Australia. Over the course of her career she has had the opportunity to interview a plethora of prominent world leaders, celebrities, political figures and controversial people including Hillary Clinton, Tony Blair, the Dalai Lama, Aung San Suu Kyi, Hnery Kissinger, Harrison Ford, Gloria Steinem, Leonardo di Caprio and Patti Smith. She also has the distinction of having interviewed every living Australian Prime Minister.
In addition to her role on 7.30, she also anchors the ABC federal election and budget night programs. Up until joining the 7.30 program in 2011, she was and anchor on the highly regarded Lateline program. Prior to Lateline she was the ABC's National Security Correspondent. Between the years of 2001 to 2005 she was the Washington Correspondent for ABC and covered stories including the September 11 fall-out, the Afghanistan and Iraq wars, the 2004 presidential election and Hurricane Katrina.
Leigh Sales has won two Walkley awards in her career – the highest journalism honour in Australia. One of her Walkey awards is for current affair reporting and the other is for broadcast interviewing. She has authored two highly acclaimed novels and written for numerous highly esteemed programs including The Australian, The Sydney Morning Herald, The Spectator, The Monthly and The Australian Literary Review.
Leigh Sales also hosts a popular culture podcast with her friend Annabel Crabb. Their podcast has tens of thousands of subscribers and regularly appears on top ten lists in Australia.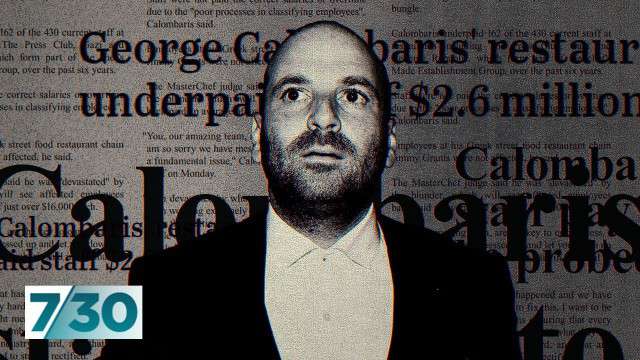 Sarah Ferguson
Sarah Ferguson is a highly acclaimed Australian journalist, reporter and television presented who was formerly based in Britain. Most recently she has become ABC's China Bureau Chief, previously she was a presenter on Four Corners. She has been a guest presenter on 7.30 and her time on the program has been exceptionally well received. Sarah Ferguson is a four time Walkley award winner. Her first gold Walkley was won in 2011 for her Four Corners investigation into animal cruelty and Indonesian abattoirs called 'A Bloody Business'. Her 2015 report on the Australian domestic abuse crisis won her a Walkley Documentary Award and a 2016 AACTA Award for Best Documentary. Her 2017 report on the Lindt café siege also won her an award. Currently she is working on a documentary about sexual abuse in the Catholic Church.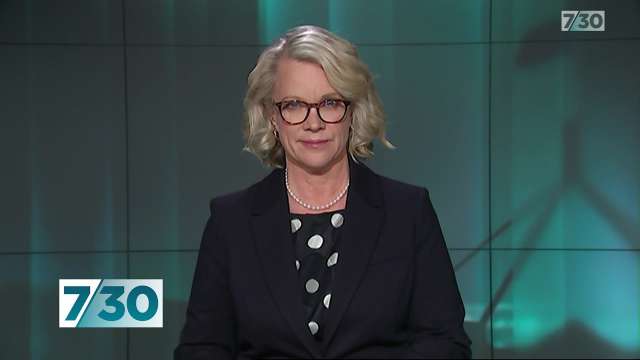 Laura Tingle
Laura Tingle has been called one of the greatest journalists of her generation. Most of her 35 year long career has been spend reporting federal politics in Australia and major policy debates in the country. Recently joining 7.30, Laure Tingle is an exciting addition to the award winning team on the program. She has won two Walkley Awards during her career and authored a number of critically acclaimed essays.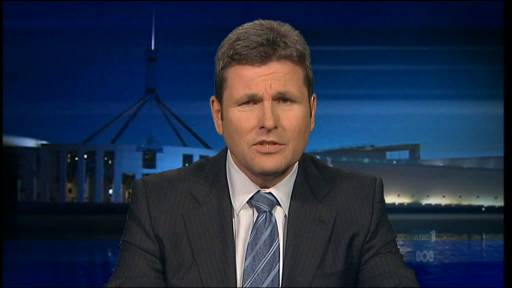 Chris Uhlmann
Past host and political editor, Chris Uhlmann is also a notable Australian journalist and presenter. He received a Walkley Award in 2008, has written a series of political novels and has appeared on many programs and radio shows over the course of his career. Most recently Uhlmann has appeared in a fill-in presenter role for Today. Notably in 2017, Ulhmann's 2 minute report on Donald Trump went viral and he himself was extensively interviewed in the US and made various television appearances.