Planning your next holiday but can't decide which destination to go for? Well have no fear, we've put together the 10 most popular countries for Aussie travellers as judged by Skyscanner. Read below to find out more!
The top 10 most visited places by Aussies:
Bali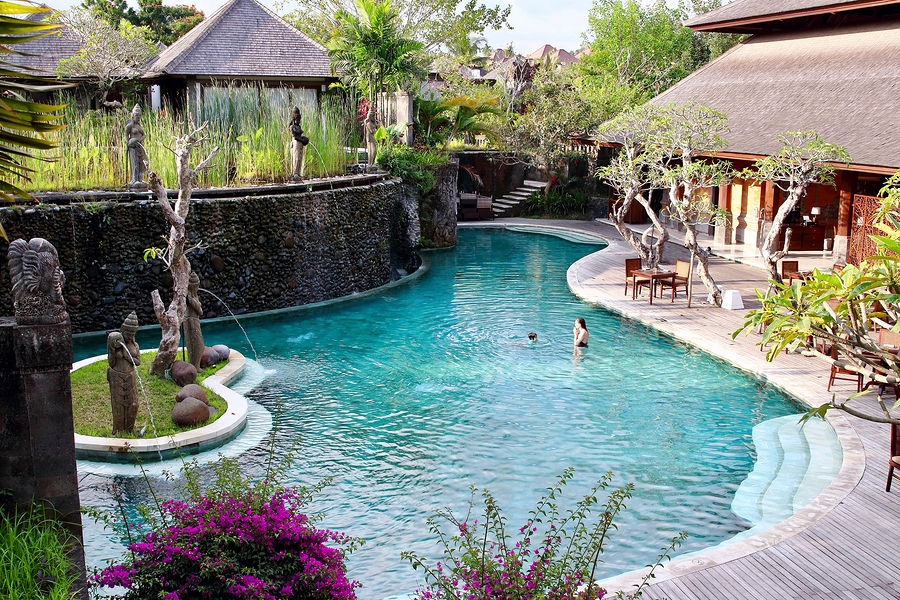 Staying at the top spot, Bali will always be a favourite for us Australians. A whopping 1.1million of us head to Bali every year and with pristine beaches, idyllic coastlines, unique culture and low-cost luxury, you can see why it keeps calling us back for more.
Spend your days living it up in the Kuta neighbourhood or exploring ancient temples and indulging in culture in Ubud. Hit the waves in Canggu or visit the iconic Tanah Lot island temple. Bali is perfect for families, friends, couples and solo travellers alike, there is something for everyone here. The Australian love affair with Bali continues!
UK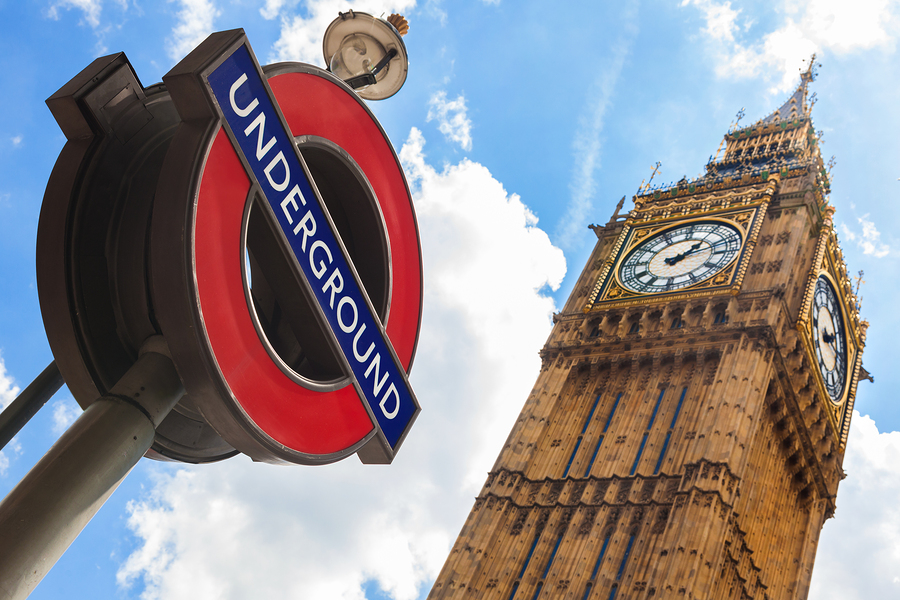 There is always plenty to see in the UK and we can't seem to get enough of it. The familiar destination offers something for every traveller and is also the perfect starting base to explore western Europe. Spend your holiday taking in the sights of London from Buckingham Palace to Big Ben, then journey to the west country and marvel at the history of Stonehenge and the Georgian splendour of Bath. Take your pick from culture, entertainment, or history, just remember to pack a brolly.
Thailand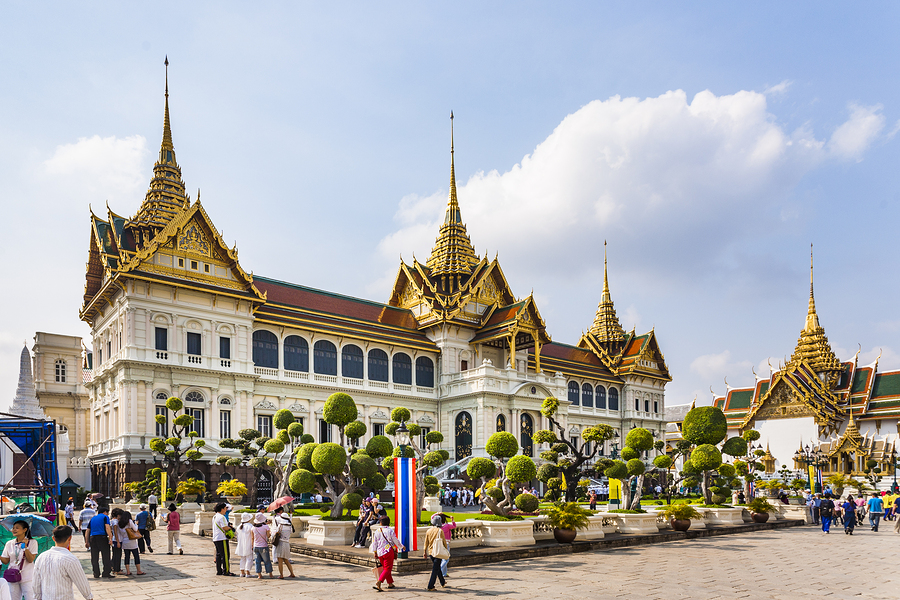 Another firm favourite, Thailand is a low-cost destination that you can reach from many airports in Australia. The bustling capital of Bangkok is the perfect place to dip your toe in Thai culture. Start off your day by exploring The Grand Palace, taking in the Wat Pho and standing in awe at the majesty of the temple of the reclining buddha. After all that culture you deserve some pad Thai and why not catch a game of the national sport of Muy Thai?
Thailand isn't all about the capital though, this country is most famous for its idyllic beaches and islands in the south and incredible history and beauty of the north. The country is also the perfect place to begin a backpacking trip around Indochina.
India
India has moved up in popularity, as like other south-east Asian destinations it offers incredible value for money, combined with a vibrant cultural experience. The most popular city to start off for Aussies is New Delhi. Prepare for an assault of colours and spices in the hustle and bustle of India's capital. After taking in sights such as the Red Fort, the Humayun's Tomb which inspired the Taj Mahal, the craft market of Dili Haat, Garden of the Five Sense and the chaotic Chandi Chok street market, you deserve a cup of chai.
From New Delhi, the rest of India awaits and is yours to explore. Marvel at the Taj Mahal in Agra, party in the seaside town of Goa, take in the kaleidoscope of colours at Jaipur also known as the pink city and pay homage to the holy shores of the Ganges in Varanasi.
New Zealand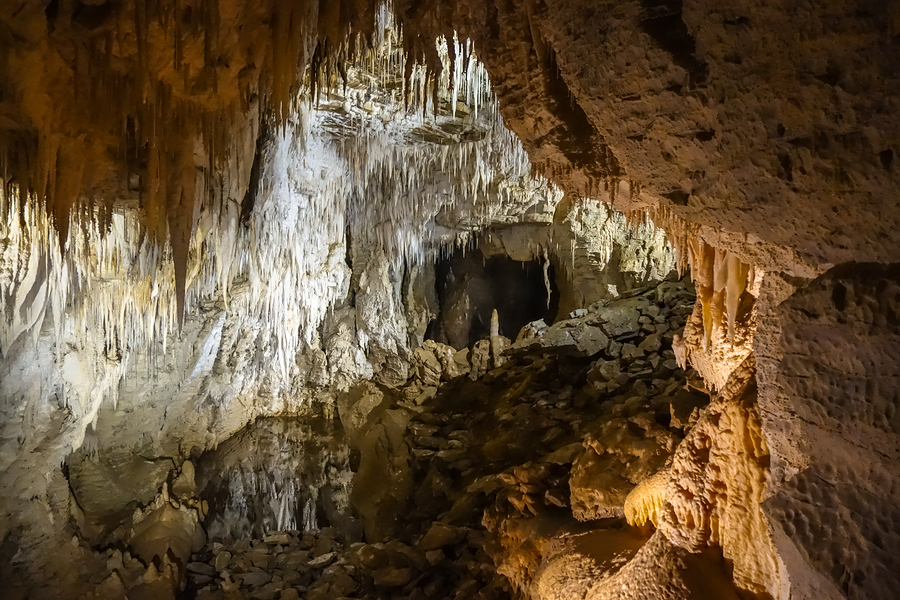 Our Kiwi neighbours are a welcoming bunch and that's why we Aussies can't get enough of all the country has to offer. New Zealand has been growing in popularity and you can see why with the picturesque mountainscapes, lakes, beaches and buzzing cities of Auckland and Wellington.
New Zealand is the place to go if you are after a thrill-seeking adventure-filled holiday. Try your hand at bungee jumping, ride the rapids in Waitomo, complete a multi-day hike in any number of the 13 national parks, hit the surf in Raglan and learn about Mauri culture and perfect your Hakka at a Mauri cultural village.
Japan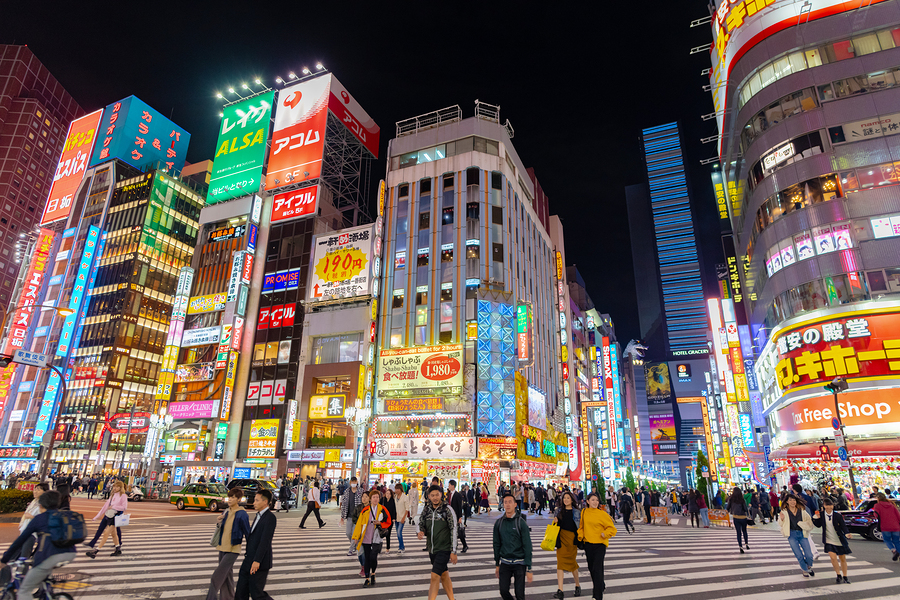 Japan has slowly been climbing as a favourite with Aussies. The country recently hosted the rugby world cup and will be hosting the Olympics in 2020. If sport isn't your thing then there is plenty more to see from ancient temples, futuristic robot hotels (yes really!), and the cultural gem that is Kyoto. If you fancy a challenge, then set your sights on Mount Fuji and complete this trek. Afterwards, you'll deserve a good long soak in the Onsen, just remember to leave the bathers behind as its tradition in Japan to bathe in the nude.
The Philippines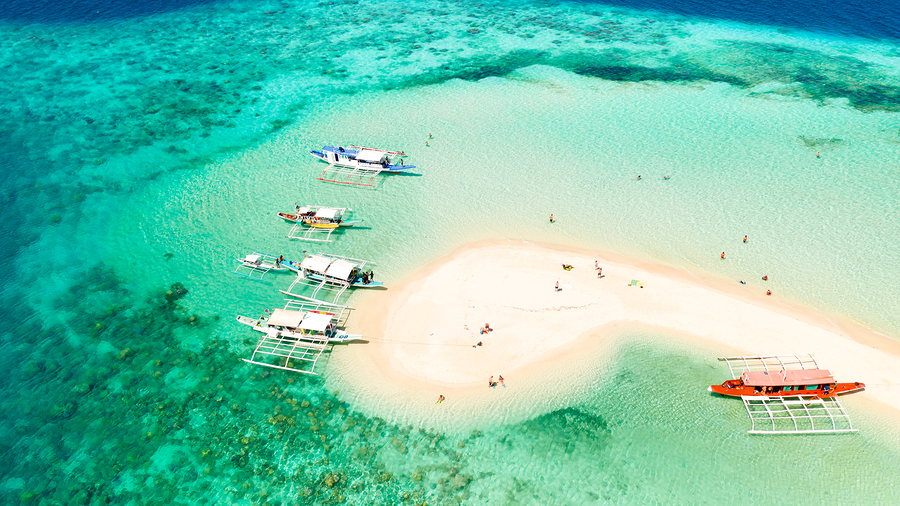 The Philippines is fast becoming a popular alternative to Bali and Bangkok. This cheap destination offers Aussies a budget break in some of the most beautiful islands in the world, but without the high price tag. Flights to Manila are available from any major airport in Australia and you can get some incredible deals.
From Manila, you can get an internal flight to Cebu or Palawan – the two most popular islands with tourists. Expect crystal clear waters, wooden bungalows on pristine beaches and mesmerizing coral reefs and underwater life. These islands also offer great opportunities for island hopping and snorkelling.
Singapore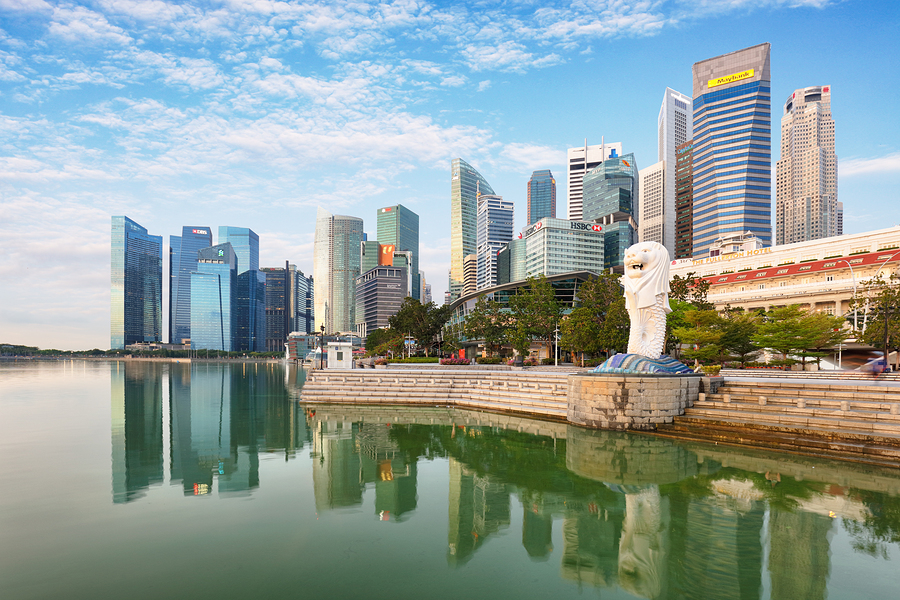 Known as the Lion City, Singapore is a destination that Aussies love to return to. The destination offers something for everyone, whether you're a foodie, an adventure seeker or even just on a business trip. Explore the cities many museums and cultural sectors made up of Little Chinatown, Little India and Arab Street. Indulge in local dishes including chilli crab and chicken rice and marvel at the otherworldly display at Gardens by the Bay.
But it isn't all city slicking, get out of the big smoke and go island hopping to Pula Ubin and visit one of the last traditional villages left in Singapore.
South Korea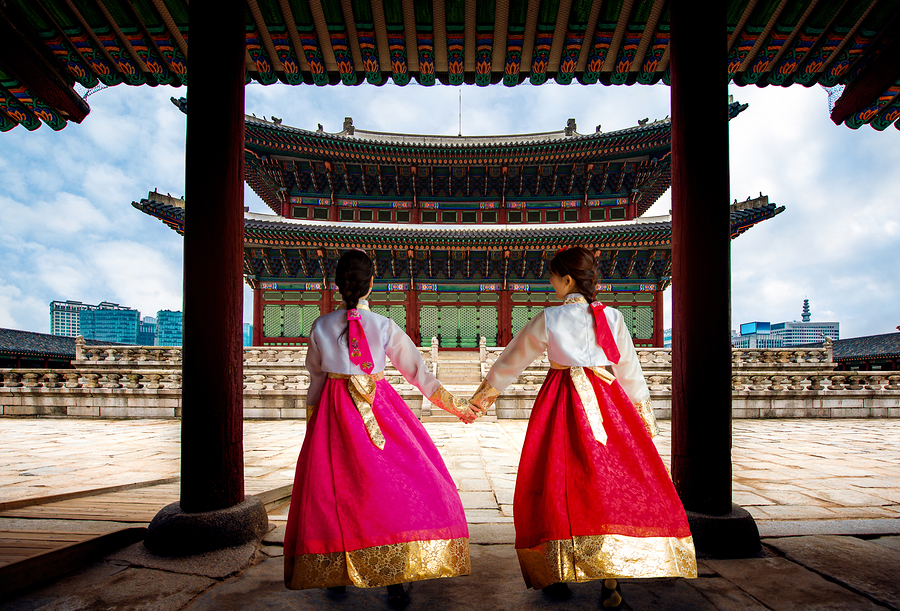 South Korea is growing in popularity and we can see why! The capital Seoul is a bustling tech capital known for innovation, but it effortlessly mixes the new with the old and there are still neighbourhoods that have traditional Korean tea houses and where people still wear the Hanbok dress. In fact, if you visit the Gyeongbokgung Palace in Seoul in a hanbok you get free admission!
Spend your time tucking into Kimchi, rocking out to K-Pop, shopping until you drop at Gangnam and getting out of the capital to explore the mountains and temples. If you're after a beach break, then look no further than Jeju Island, which also has plenty of hiking opportunities and is home to the highest peak in South Korea.
It's important to remember that South Korea's climate follows four seasons and as it is based in the Northern Hemisphere, when we are celebrating summer, they are in the depths of winter, with guaranteed snowfall.
Hong Kong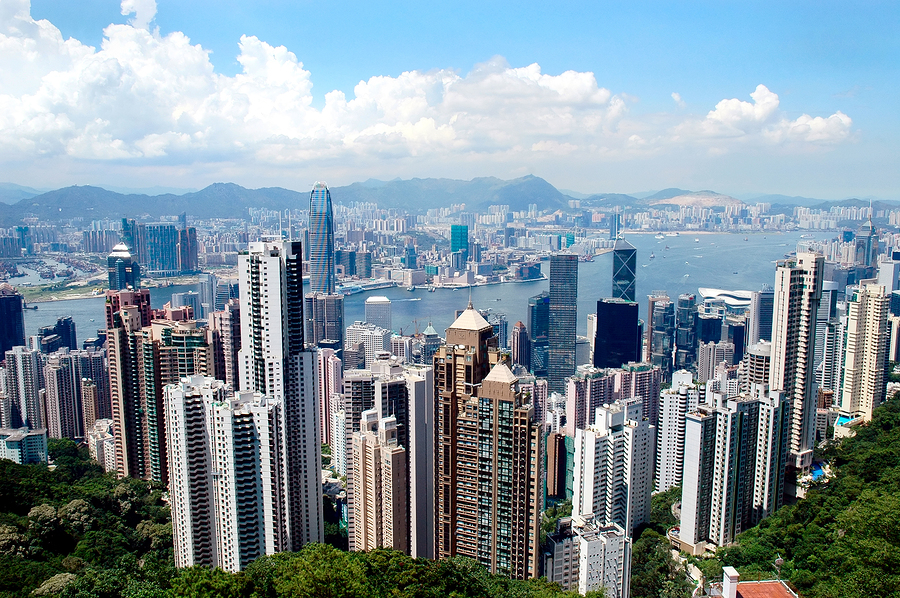 Hong Kong has just recently made the top ten, knocking the city of angels, Los Angeles off the list. It is easily reached by many major airports in Australia and the region boasts a special mix of east meets west, thanks to the British influence. Over 7 million people call Hong Kong home and although there has been recent unrest, it is still very much open for business.
Begin your day with a visit to Victoria Peak and get the perfect selfie with a panorama of the Hong Kong skyline. If you want to take in some culture, there are plenty of temples to explore, with the most popular being the ten thousand Buddhas Monastery, Tian Tian Buddha and Man Mo Temple. If shopping is more your thing then you must check out the ladies' market in Mong Kok and when the sun sets the world-famous temple street night market. After a busy day of exploring treat yourself to some dim sum and watch the symphony of lights show, which can be seen from Victoria Harbour every night at 8 pm.