Shopping online is a much more convenient and easy way to buy something you have always wanted. The great thing about online shopping is that there are so many different places you can purchase from. You are no longer limited to only shopping in Australia.
Australian women are simply love shopping for clothes online. The prices tend to be cheaper and the process as a whole is more convenient. All you have to do is choose what you want and wait for the package to arrive at your door. Most of the best shops selling women clothes online will even offer free shipping (or cheap shipping). So this is another expense you don't have to worry about paying for.
If you have ever shopped online before, you probably have a few favourite online stores. But there are so many out there! You could be missing out on great clothes and awesome sales! In this blog we will take a look at the 5 best online retailers for women's clothes. Hopefully you find a new favourite online clothes shop.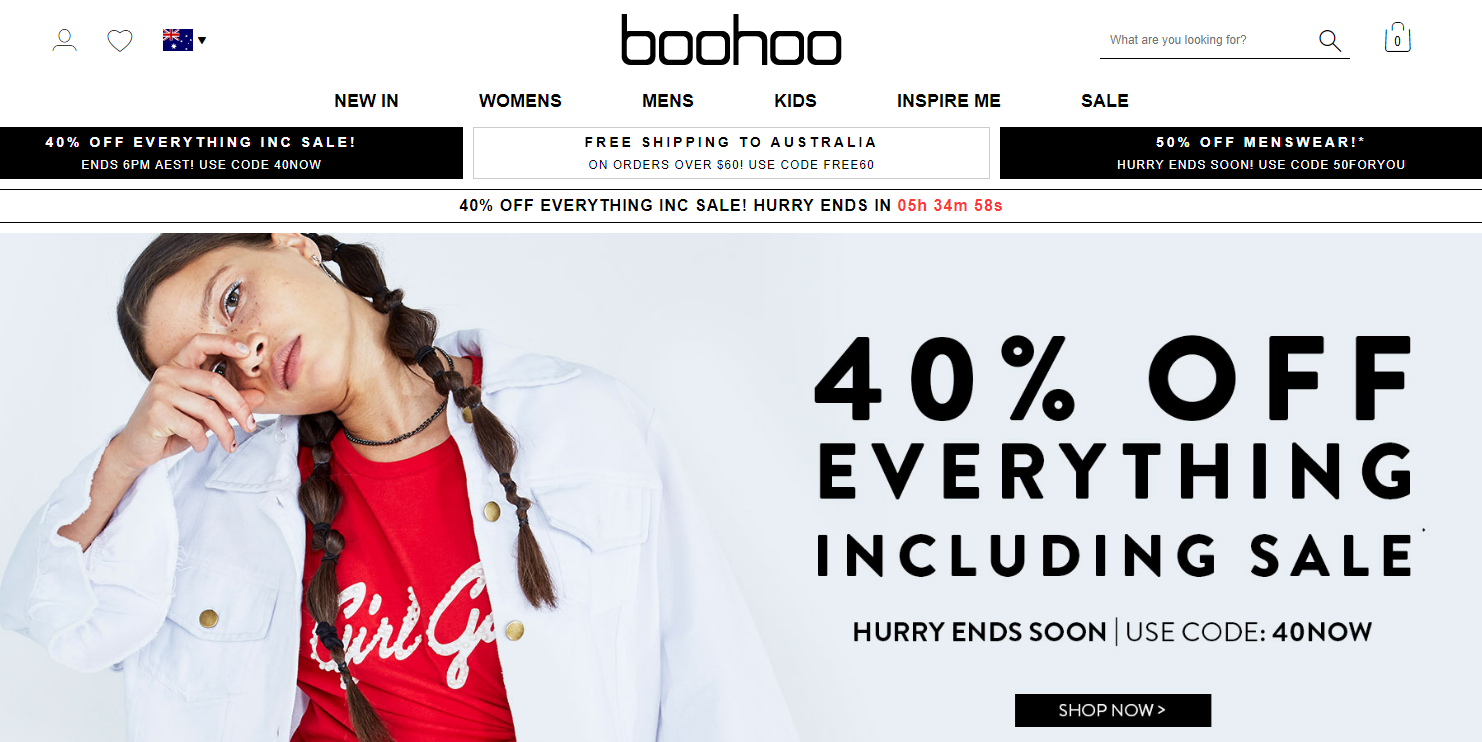 Orientating in England, Boohoo has grown rapidly to now selling globally. Boohoo offers sales you cannot afford to miss out on. Rest assured you will always see a sale on Boohoo. They are always updating and adding new pieces of clothing onto their website. There are up to 100 new pieces included on to the website every day!
When shopping on Boohoo you know you are always getting the latest fashion. Also, with a new collection added every week, there is always going to be something that suits your style. They are certainly one of the cheapest online retailers and they certainly do not compromise on quality.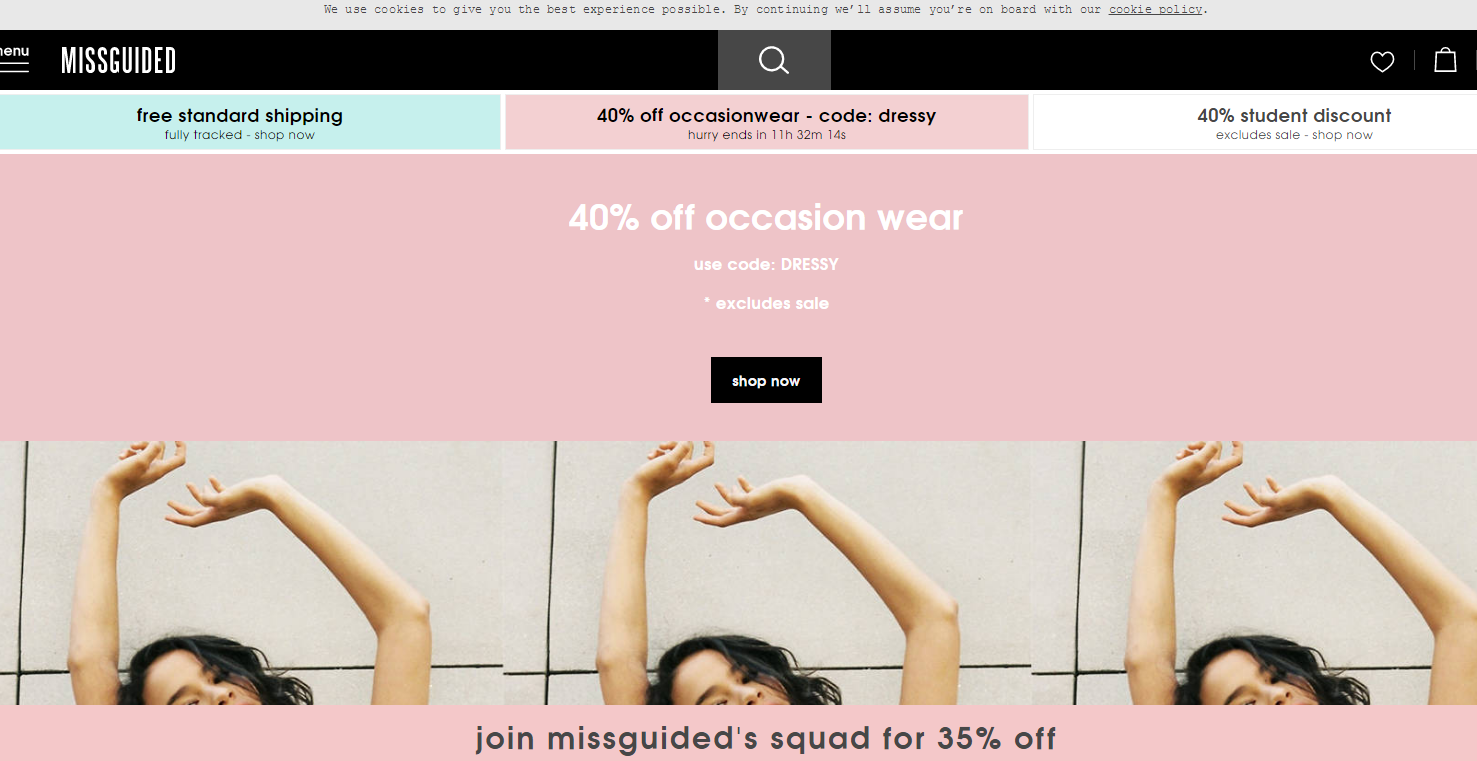 Miss Guided offers very bold and fashion forward clothing. They certainly deserve to take a place on one of the best shops selling women clothes online. They expanded globally quite quickly and they are adding about 50 new styles every day. They understand that fashion is always changing and evolving and they do whatever it takes to stay one step ahead.
Miss Guided always has great sales on, if you are looking to pick up a bargain. As well as this, they offer free shipping (no matter how much you spend) and it is fully tracked. So you will always be able to see where your package is.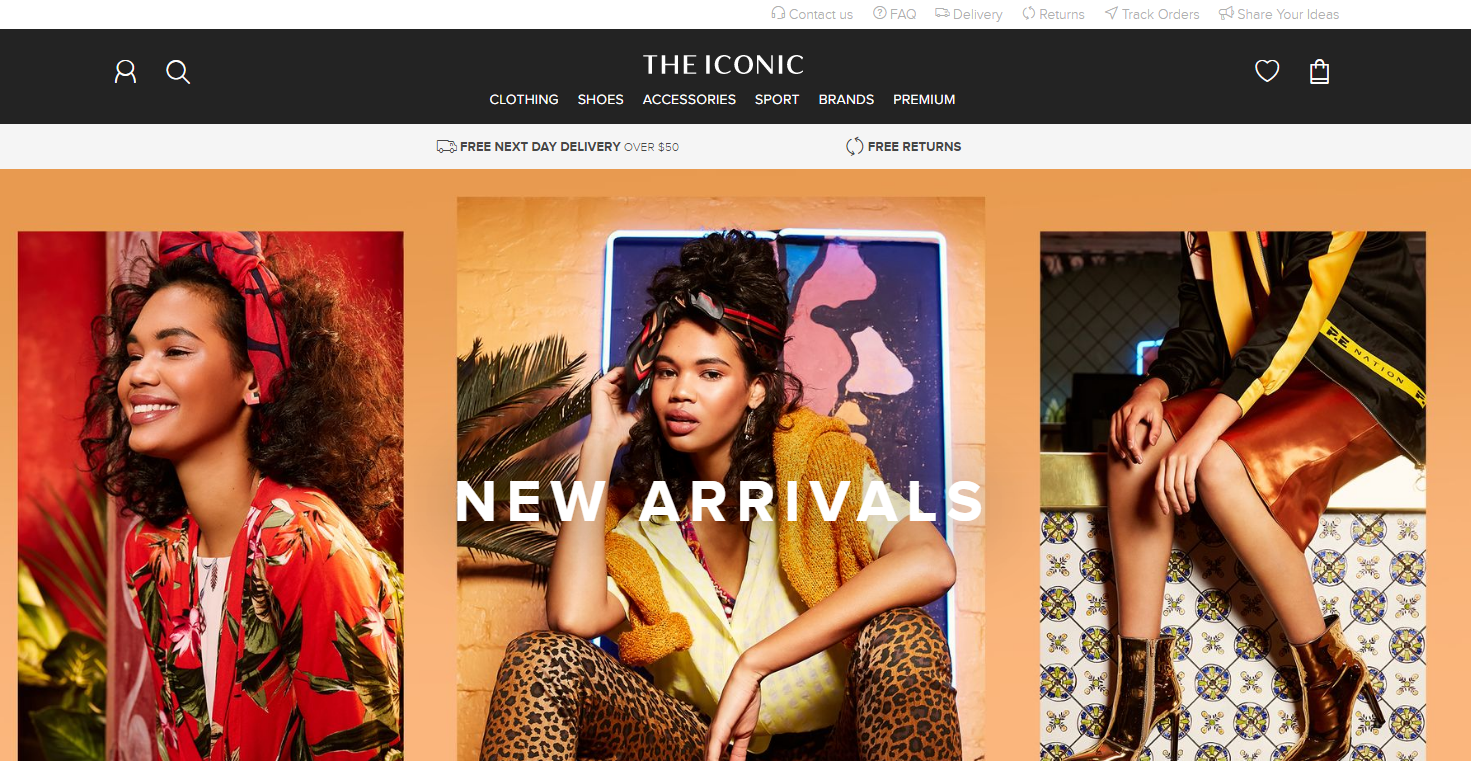 The Iconic is your one stop shop for everything women's clothes related. In fact, they stock everything you could possibly need. Whether you need new sports clothes or new corporate office clothes, The Iconic has you covered.
The awesome thing about The Iconic that has contributed to its global success is the fact that it stocks all different kinds of well-known brands. Where other online retailers tend to only stock their own brand, The Iconic goes further. On The Iconic you will find brands like Tony Bianco, Tigerlily and Calvin Klein.
Their returns process as a whole is very simple, you just send it back in the bag it came in and their shipping is fast and cheap. If you need a piece of clothing the same day, The Iconic is the place to shop.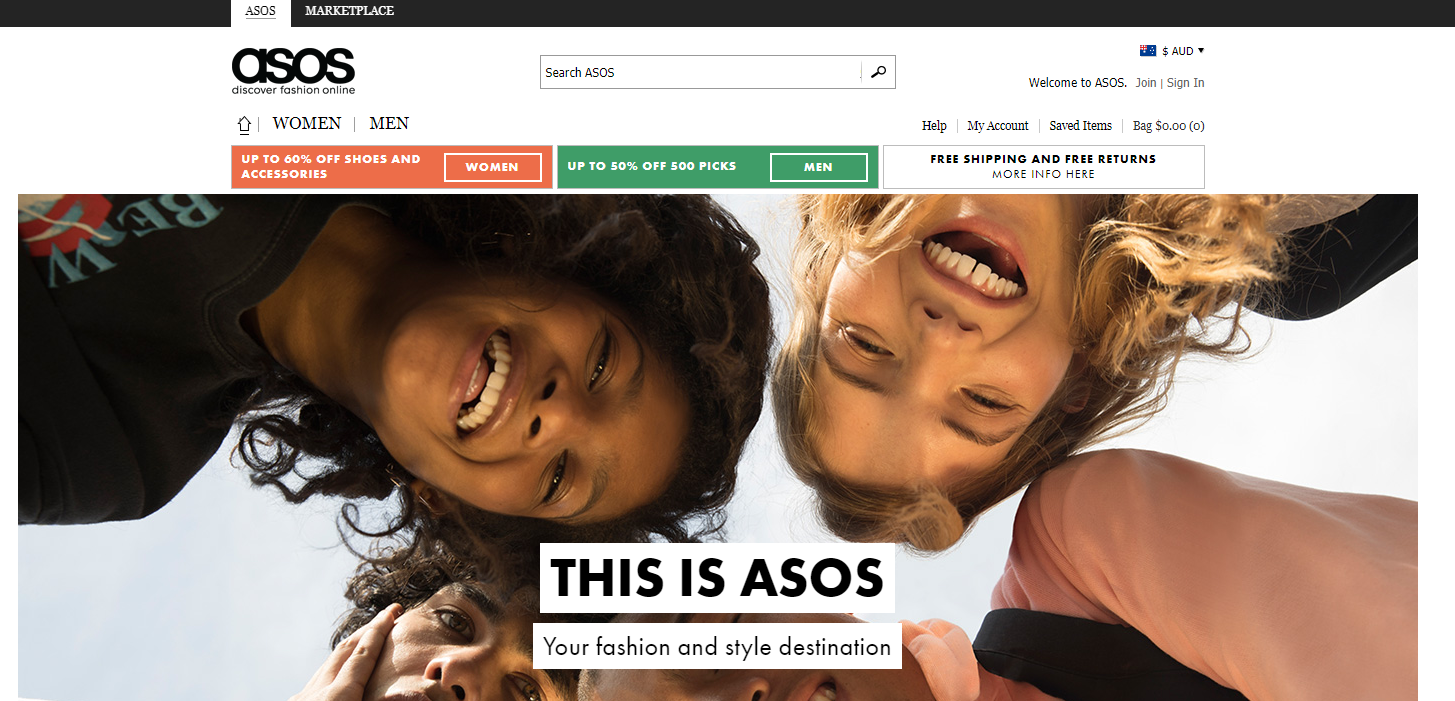 ASOS is a well-known international clothing brand. They offer different lines of clothing to suit any size and style of women. Like The Iconic, they also offer clothing from well-known brands (although the selection of brands isn't as extensive). Their prices are certainly affordable and they are usually running a sale of some sort.
They also offer free shipping, no matter how much you spend. As well as this, the returns process is quite easy. The customer service staff are always quick to reply and very helpful in solving any problems you may have. With ASOS's huge selection of clothing, you are sure to find something that is perfect for you.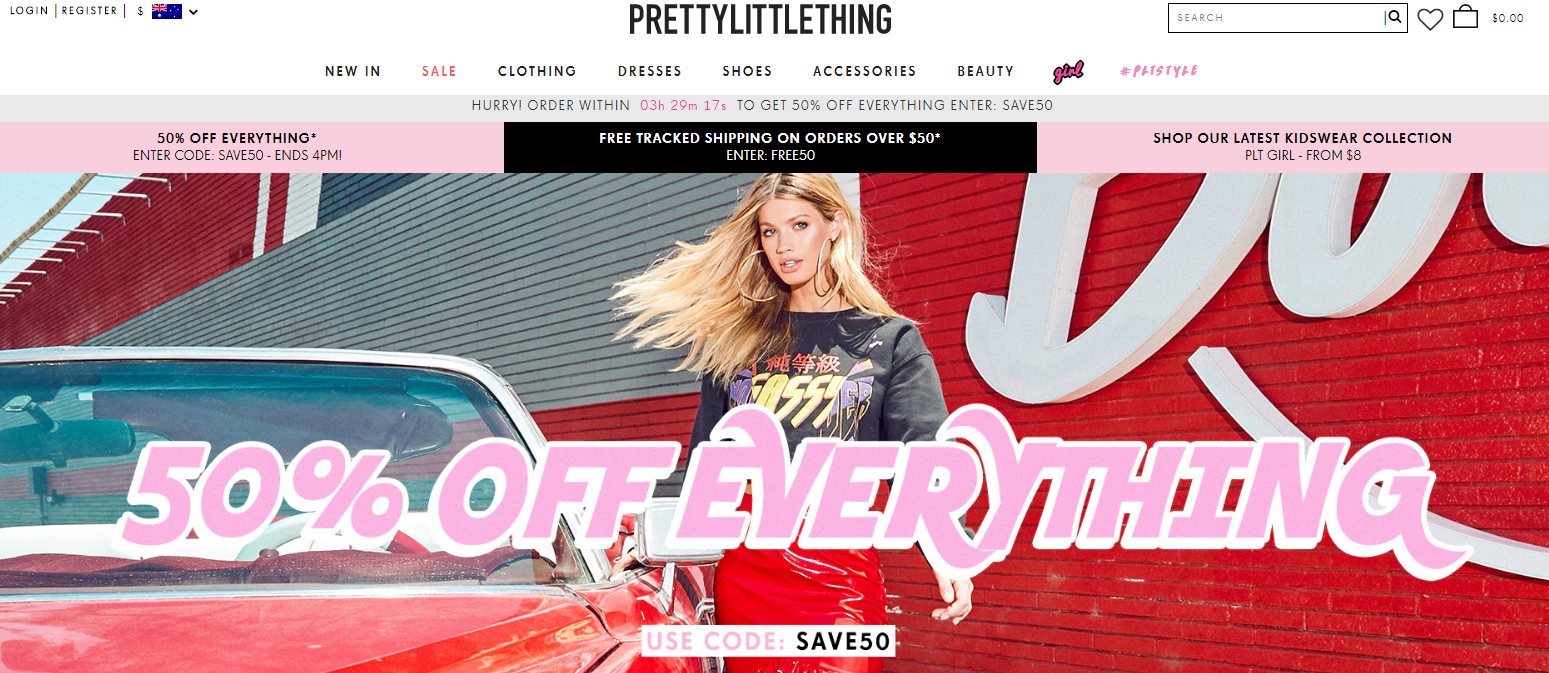 Pretty Little Thing is a recognised online women's retailer all around the globe. They offer young and hip new styles of clothing for very affordable prices. On top of this, there is almost always a great sale happening. Be quick to pick up your chosen clothes from Pretty Little Thing because they are so popular they sometimes even run out of stock!
Whether it's clothes, shoes, accessories or every beauty products, Pretty Little Thing has got you covered! If you spend over $50 you will receive free shipping. This shipping is also tracked, so you will have more details on where your package is and when it is due to arrive.
So there you have it! The 5 best shops selling women clothes online. After checking out all these online women's retailers you are sure to find exactly what you are looking for and at the best price possible.