Australia recorded a solid test victory over India on Tuesday, beating the visitors by 146 runs on the morning session of the final day in Perth. It took the bowlers barely an hour to skittle the Indian tail on the new Optus Stadium pitch, after India were 5 down at stumps on Day 4.
While the victory is Tim Paine's first as captain of this new-look Australian test team, the bigger story is Virat Kohli's conduct throughout the Perth test match. Kohli backed up his title as the world's best batsman with a phenomenal hundred in India's first innings, following from leading his country to their first test victory on Australian soil in over a decade. Unfortunately for India, his terrific innings was ended by a contentious catch by Peter Handscombe.
However, Kohli has been slammed by former Australian players for his apparent poor behaviour throughout the test match. Mitchell Johnson, in particular, was highly critical of the Indian captain's behaviour. Johnson suggested that "Kohli gets away with more than most cricketers simply because he is Virat Kohli", further remarking that it "left the Indian captain looking silly."
Furthermore, there were several key moments where things got somewhat heated between Paine and Kohli, particularly when Kohli appeared to almost initiate contact with the Australian skipper while Paine was batting. Kohli also appeared particularly fiery following the dismissal of Australian batsman, with his send-off for Shaun Marsh raising some eyebrows.
While Kohli's behaviour has certainly polarised current and former players, it has opened a dialogue into his tenure as captain. Indeed, Indian legend Sunil Gavaskar was especially scathing of Kohli's strategic decision making, arguing that Kohli has been making some questionable decisions as captain.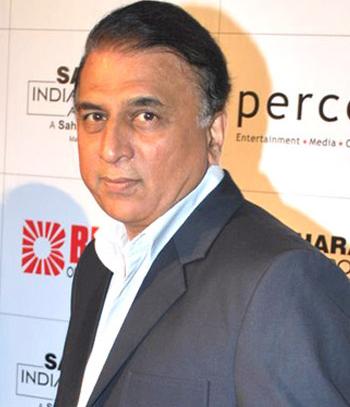 Gavaskar mentioned that Kohli has shown a lack of faith and confidence in his players, which he believes has undermined the team's ability to perform. For example, Pujara was dropped from the Indian squad for the series against the West Indies, purely because his scoring was deemed too slow. Gavaskar believes this is a reflection of Kohli's inability to back his players.
Ultimately, Kohli's strategy of pressuring his players to get the best out of them has reaped mix results, with India boasting a comprehensive home record, yet still unable to snatch an away series win. Only time will tell whether Kohli's India can trump this new-look Australian side, however, it is clear that Kohli's semantics and captaincy has only added intrigue to what should be a riveting summer of test cricket.