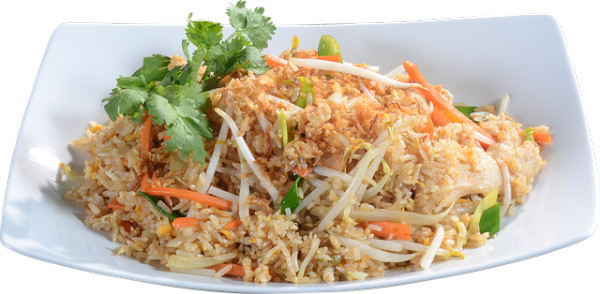 Below is a list of the top and leading Vietnamese Restaurants in Perth. To help you find the best Vietnamese Restaurants located near you in Perth, we put together our own list based on this rating points list.
Perth's Best Vietnamese Restaurants:
The top rated Vietnamese Restaurants in Perth are:
Southern Star Perth Restaurant
Phi Yen
Mama Tran
Southern Star Perth Restaurant
Southern Star Perth Restaurant offers wide array of Vietnamese cuisine and other Asian dishes. They feature cool and cozy dining space that has scenic views of Swan River and Langley Park. Along with this, they have accommodating staff that can be great assistance with their customer's needs and requests. They can also cater simple dining experience to special and grand events such as corporate gathering, family reunions, and weddings.
Products/Services:
Crispy Spring Rolls, Chilli Pepper Fried Tofu, Fresh Rice Paper Rolls, Satay Chicken Skewers, Pork Skewers, Spicy Fish Cakes, Saigon Chicken, Prawn Clay Pot, Ginger Fish, Prawn's Bird Nest, Duck Claypot, Roast Duck with Egg Tofu, Vegetarian Fried Rice, Vietnamese Fried Rice, Pad Thai, Vietnamese Rice Noodle, Char Kway Teow, Mee Goreng, Wonton, Pho Bo, Laksa, Bun Bo Hue (spicy)
LOCATION:
Address: 1/132 Terrace Rd, Perth WA 6000
Phone: (08) 6460 1712
Website: www.southernstarperth.com.au
REVIEWS:
"This restaurant serves very tasty Vietnamese food at extremely reasonable prices. It has a pleasant aspect overlooking Langley Park and the river. It is close to the Perth Concert Hall and has pleasant staff that ensure one is not late for a concert. It is a favourite haunt of mine for dining." – Margaret Noble
Phi Yen
Phi Yen was founded by a Vietnamese national named Yen Dang. She was inspired to bring her home made dishes in Australian culture as she wants to promote their family's most treasured secret recipes that are passed down through the generations. Together with her spouse, they create an innovative Vietnamese dishes that would be perfectly suit to the Australian locals. With their wide range of dishes, they can cater simple dining experience to grand events and make sure that they provide best food service to every customer they handle.
Products/Services:
Chao Tom Banh Hoi, Banh Hoi Thit Nuong, Bun Bi Cha Gio, Bun Bo Xao, Bun Nem Nuong, Bun Thit Nuong, Bun Bo Hue, Hu Tieu My Tho DAC BIET, Hu Tieu Thap Cam, Hu Tieu Do Bien, Mi Vit Tiem, Mi Kho Vit Quay, Hu Tieu Bo Kho, Mi Kho Ga Chien Don, Hoanh Thanh Mi, Mi Do Bien (Dried/Soup), Mi Thap Cam (Dried/Soup), Sup Hoanh Thanh, Pho Dac Biet, Pho Tai Bo Vien, Pho Tai Nam Xach, Pho Tai, Pho Bo Vien, Mi Xao Tom Thit, Hu Tieu Hay Mi Xao Chay, Hu Tieu Xao Tom Thit Heo, Hu Tieu hay Mi Xao Do Bien, Mi or Hu Tieu Xao Ga, Mi or Hu Tieu Xao Bo, Mi Xao Vit Quay, Com Tam, Com Ga Chien Don, Com Chien Ga Chien Don, Com  Chien Bo Luc Lac, Com Cari Ga, Com Ga or Bo Xao Rau Cai, Com Ga or Bo Xao Lan, Com Ga or Bo Xao Xa ot, Com Tau Hu Xao Xa ot, Com Ga or Bo Xao Sate, Com Tau Hu Xao Lan, Com Tau Hu Xao Rau Cai, Com Ga or Bo Xao Gung, Com Xao do Bien, Samosa, Cha Gio Chay, Cha Gio
LOCATION:
Address: 205 Brisbane St, Perth WA 6000
Phone: (08) 9227 1032
Website: www.phiyen.com.au
REVIEWS:
"Phi Yen gave me an appreciation for the depth and variety in Vietnamese cooking. All the food is great, but a few of my favorites are: stir fry egg noodles with pork and prawn, lemongrass chilli chicken, shaking veal and, of course, the pho. The staff are great, and the family running it are very friendly. 10/10 would recommend for everyone." – James Hercock
Mama Tran
Customers say Mama's vegan soup is pho-nomenal so try it now! #perthvegan #pho #mamatran #yelpperth #urbanlistperth #perthfoodie #perthcheapeats #perthlunch #perthgf

Posted by mama tran on Monday, 10 June 2019
Mama Tran is a family owned and run business that serves various Vietnamese dishes. Mama Tran is the name of the founder of the restaurant. She first opened her food service menus in 1930's wherein it served simple Vietnamese meals. Currently, the passion for food and skills have been passed down through three generations. They now continue the legacy of Mama Tran's healthy and delicious Vietnamese cuisines that satisfies their customers.
Products/Services:
Banh Mi Chay, Banh Mi Ga, Goi Cuon Ga, Goi Cuon Tom, Goi Ga, Goi Bo, Goi Tom, Com Tam Suon, Com Ga Nuong, Pho Tai, Pho Ga, Pho Dac Biet, Mi Thit Tom, Bun Bo Hue, Hu Tieu Ko, Mi Kho, Bun Cha Gio, Bun Banh Tom, Bun Ga Nuong, Bun Bo Nuong, Bun Cha Gio Thit Nuong
LOCATION:
Address: 6/36-40 Milligan St, Perth WA 6000
Phone: (08) 9481 6688
Website: www.mamatran.com.au
REVIEWS:
"Fresh Vietnamese food with plenty of vegan and vegetarian options. Features a large indoor eating area with shared long tables and some smaller tables, there is also a small amount of outdoor seating. Always tastes fresh and the servings are massive, don't know that I've ever finished a meal!" – David O'Donnell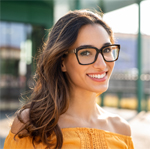 Monica is an editor at Best in Australia, she analyses businesses and covers topics related to marketing and business.