Perth has some great beaches, but there tend to be a few drawbacks, sharks come to mind. Depending on where you live and what time of year it is, the beach probably isn't always going to be the most appealing option.
It can be a long drive from certain suburbs in Perth to the nearest beach, and then once you get there conditions are not always great. Sometimes the beaches are closed and dangerous.
In the summer months you're probably going to contend with a large crowd, and in the winter the water is absolutely freezing.  The waves don't make for the best environment for doing laps and once you get home you'll get to wash all the salt and sand off.
The public swimming pool is a great alternative if you're looking for some exercise, or wanting to keep the kids busy for a few hours – luckily Perth has some fantastic swimming pools to choose from.
List of the 5 Found Swimming Pools in Perth:
Beatty Park Leisure Centre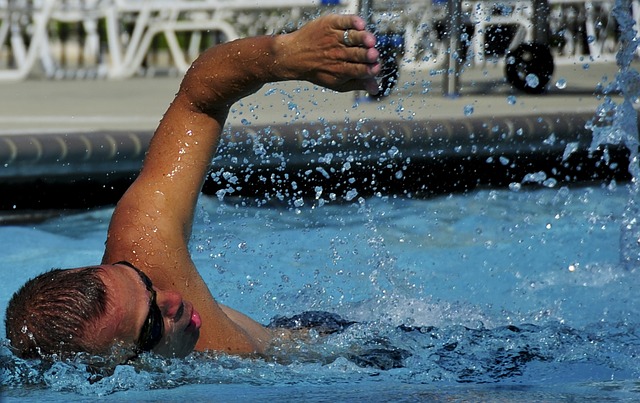 Address: 220 Vincent St, North Perth WA 6006
Phone: (08) 9273 6080
Beatty Park Leisure Centre located in North Perth is only a short drive from the city's CBD and one of the most easily accessible aquatic park's in the city.
Beatty Park has been in operation for over 50 years, it was built in 1962 for the Commonwealth games. Over the time, it has been redeveloped and totally refurbished in the 90's, it now has an impressive offering of two outdoor heated pools (30 and 50 metre), one indoor 25 metre pool and an indoor heated leisure pool.
You can also find facilities for a water playground, water slides, sauna, spa, gymnasium, shops, café, creche, aerobics and circuit gym rooms, activity rooms and office space.
Additionally, a $17 million dollar redevelopment began in 2011 and promised to further improve on the current facilities, ensuring that Beatty Park Leisure Centre continues to be a top class facility.
The facilities are recognised and awarded regularly and have an impressively long list of awards from recent years, including 2017's National Award of Excellence in Inclusiveness from the Australian Swim School's Association.
Beatty Park's swimming pools are state-of-the-art and some of the best in the country.
This is one of the best swimming pools in Perth and will only continue to get better in coming years.
Cannington Leisureplex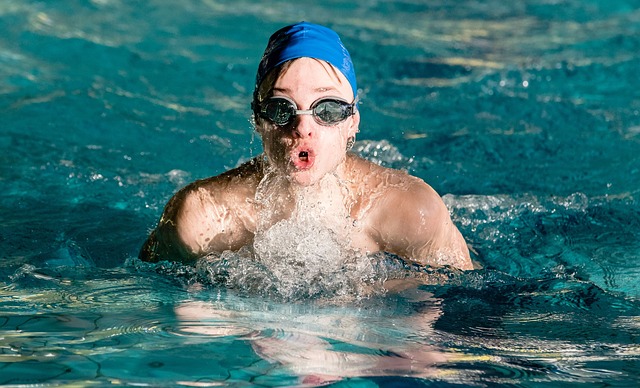 Address: Wharf St & Sevenoaks Street, Cannington WA 6107
Phone: (08) 6350 7300
Cannington Leisureplex is a community facility located in the city of Cannington that boasts excellent facilities for everyone in the community. Everyone is catered for, be they parents, children, or fitness fanatics at Cannington Lesiureplex.
Their a 25 indoor heated pool for those looking to do laps, as well as a leisure pool and a water playground for children. This is a great place to visit with the kids in summer, as they run regular activities for children and have a fantastic play area for children of all ages.
The play are includes water cannons, tipping buckets and a 50 metre slippery slide for littlies, as well as shaded picnic areas.
Cannington Lesiureplex also includes a number of other facilities including a fully equipped gym, library, function rooms, a café and a sports court.
Cannington Leisureplex is very affordable, family's can get entry to the Aquatic Park for only $10. This is a great place for everyone to visit at any time of year.
Aqualife Centre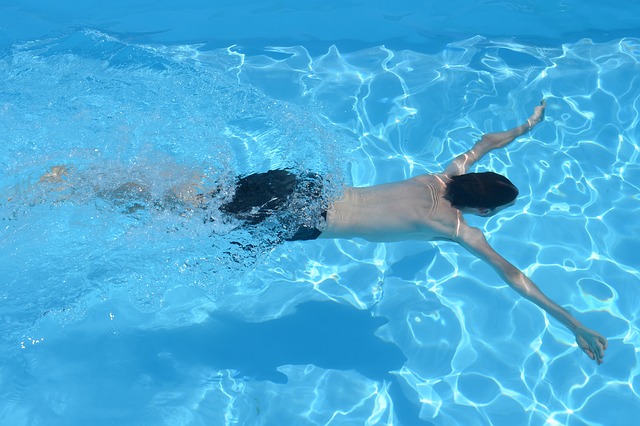 Address: 42 Somerset St, East Victoria Park WA 6101
Phone: (08) 9373 5400
Aqualife Centre in Victoria Park is an excellent inner-city facility with a long list of facilities that include a 50 metre outdoor pool, 25 metre indoor heated pool, heated leisure pool and a hydrotherapy pool and spa.
Aqualife also has playground facilities, a library, gym and creche. They run regular swimming classes and events for children and adults alike, as well as hosting a number of resident clubs for competitive swimming, aerobics and water polo.
If you have an event to host, Aqualife also have some great activity rooms for hire and regularly host community groups.
Personal training, circuit classes and senior fitness is available from the Gym facilities. Memberships payments can make this cost very reasonable.
At the same location as Aqualife facilties you can find Leisurelife, which has a number of courts available including basketball, squash and badminton and hosts a number of sports activities and team for both adults and junors.
Aqualife is a top-notch facility with a lot to offer the community, a great place to stop by for fitness and fun.
YMCA Kalamunda Waterpark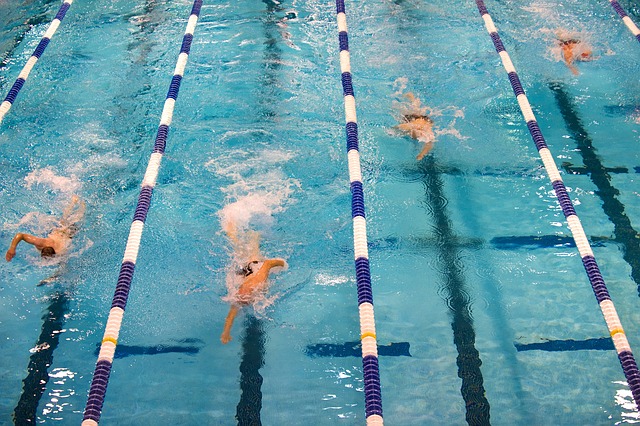 Address: Canning Rd, Kalamunda WA 6076
Phone: (08) 9293 4432
YMCA Kalamunda Waterpark is so much more than just a local swimming pool, in addition to the 50 metre outdoor swimming pool you will also find two children's pools, a play pool and waterslides.
The Kalamunda Waterpark also has a BBQ area and a kiosk, so you can make a day of it and enjoy some food whilst you watch the kids play in the splash down area.
The waterslides are seriously fun, with one zig-zag slide and a scary corkscrew slide to keep the kids entertained for hours, this is a great place to stop by to fight summer boredom.
The pool is open during the summer months and opens for early mornings a few days a week for early-birds.
Whilst is lacks a lot of the gym and court facilities present at a lot of the other leisure centres, that doesn't mean there aren't fitness options available. They have teamed up with personal trainers to offer group fitness classes.
Kalamunda Waterpark is a great place to stop by for a nice day out with the family, the kids can enjoy the water slides while adults relax by the BBQ or keep fit in the lane pool.
Belmont Oasis Leisure Centre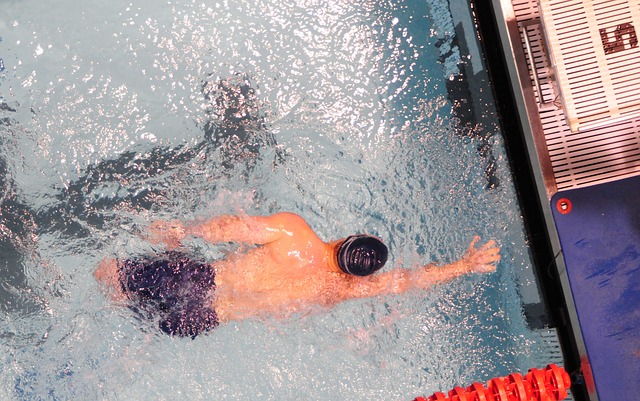 Address: Progress Way, Belmont WA 6104
Phone: (08) 9277 1622
Belmont Oasis Leisure Centre has a lot on offer, including a 50 metre Olympic pool that accommodates both 50 metre and 25 metre lanes, an indoor lagoon, and a spa and sauna area.
All the pools are heated and open year round for swimmers.
They also have a number of fitness facilities that includes gym and court facilities for personal and group training and adult and junior team sports such as basketball and squash.
Additionally there are childcare facilities for parents wanting to visit the gym and pool, a retail shop and a café.
For those wanting to join a club or attend lessons, Belmont Oasis Leisure Centre run swim lessons and host a number of clubs for competitive swimming and water sports.
They pride themselves on the inclusivity, and all pool facilities are easily wheelchair accessible, to help reduce barriers for people wanting to participate in sports and recreation.
Belmont Oasis Leisure Centre is a great spot for the Perth community to come for exercise, fun, socialising or local events. It is reasonably priced and open all year round, so if you live in the local area then this is one of the best leisure facilities Perth has to offer.