"Deals that offer a specific dollar amount off of their purchase (31%) and are least interested in coupons that offer free shipping (9%)."
On account to boost sales and bring the sales graph to a steady increase, businesses around the globe opt to apply coupon-marketing tactics. It is one of the oldest but most profitable techniques that accelerates your conversions in a blink— along with increasing online recognition of your brand.  The best Australian online discounting site is EMUCoupon.com where you can buy items at a reasonable price. Around 48% of clients sooner or later opt to buy items present on the coupon code. Not only this, over 37% of buyers spend more than they have planned by getting the coupon.
In this coupon marketing guide, you will learn how to utilize these conversion tools.  Coupon marketing involves the use of exciting promo codes, voucher codes, discounted offers, and limited-time deals that are effective in swiftly taking your brand to the top charts.
The rise of the digital coupon
"Coupon codes are an excellent way to track and measure your advertising ROI. Simply use a different code for each ad outlet (i.e. Google vs. Bing vs. Facebook) so you can see exactly how many sales each campaign generated."- Phil Frost, Main Street ROI
Over the years, the use of coupon marketing boosted generating maximum revenues and unstoppable benefits for the company and brands. It has been reported that consumers tend to spend an average of 2 hours in search of exciting coupons.
The use of coupon marketing
If you look at the statistics you will find out, after 2010, the use of coupon codes has increased. In 2013, it was touching its peak and now stats have completely blown away the marketers.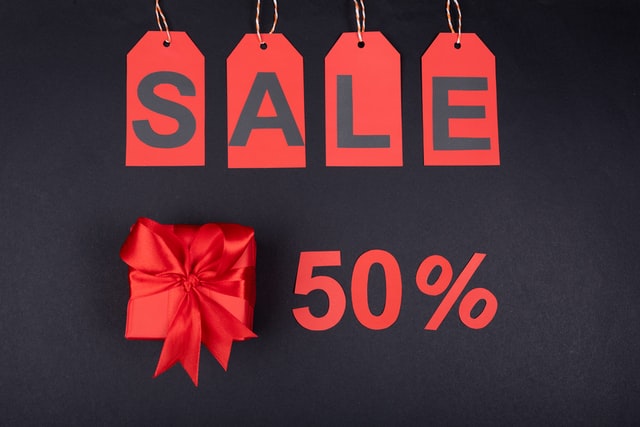 According to the latest coupon statistics, 90% of customers use them in some way. To make sure they are using yours, you need to go in with the plan.
6 ways to create a result-oriented coupon marketing strategy
You know how the use of promo codes and coupon marketing can be a game-changer to give a spark to your e-commerce business performance. In starting most businesses do startup mistakes.  Almost in every business industry, the failure rates for startups are quite high. What could be the reason behind this? Weak business plan? or not aware of marketing strategies. Well, it's time for you to learn about some new ways to produce the marketing strategy that can help you reap profitable outcomes in business smartly and efficiently. Here is a guide to coupon marketing where you will learn about the easy-to-follow ways to create your strategy. So, read on!
1. Create interesting discount codes
Discount codes act as a lead magnet. The moment your customer finds out a discounted deal, he quickly makes up his mind to grab the offer. The thing with limited time offers is interesting as it creates a strong psychological impact on the masses who get triggered with FOMO- the fear of missing out. This increases traffic on the platform and enhances engagements that lead to increased conversions.
To create a discounted deal you first need to look at your business needs closely. Observe the areas that have been showing a poor performance so that the offer can bring a change. You can add the deal upon signing in to your platform or with any other offer. However, most importantly, do not hide your offer at any corner. Keep it visible and impactful.
Another interesting example is "Biko", a Canadian jewelry brand that offers a flat $15 off on the first order.
2. Use limited-time offers
A discount offer itself is interesting enough to generate revenues but if you want to accelerate the process and double the outcomes, you can add a time duration to the offer. You need to set an expiration time or date to create a sense of urgency among your target audience. This makes the offer even more appealing and most researchers also stats that it can increase productivity by up to 50%. You need to make your offer stand out and for that try digging deep into the market and gathering ideas that can help you increase productivity. You need to pay focus on creating an impact through your offer and grab the attention of your target audience in an instant.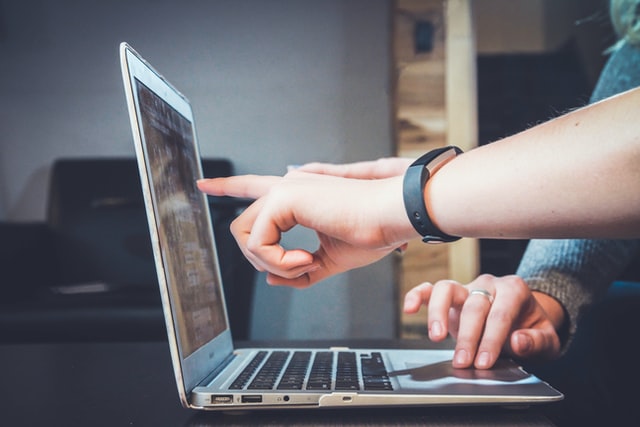 Marketers only plan to give away a certain discount on the total bill or individual rates of the items. However, a slight off in the dollars is surely an exciting technique but if you delve deeper into the market, you will find out many other options to opt for. You can go for free shipping offers, some attractive gift items, and vouchers to get combinations of packages. You can even give away tokens to enter into an online competition to win many exciting prizes. So, you need to be a bit more creative in creating possibilities for the success of your business.
One suggestion is here if you want to follow up- check on the performance of your offers as well. Use tools like HubSpot to track and determine how many times your customer submitted their email addresses to get the code. In this way, you will be able to improve your offers and gain better results.
3. The customer reward program
According to the studies, around 84% of clients get more loyal to the brand that provides some sort of reward program. An effective strategy in the marketing campaign to expand your clientele by use of reward programs. When you get a customer who places orders regularly and is active on your website, you must offer some loyalty program or reward offered to gain his trust and to create an unbreakable bond. The more a customer spends time on your website the more your lifetime value increases. You need to offer such customers some free deals and interesting offers. You can also strategize your reward program to direct the sales to a specific collection or service.
Endowed Progress Effect revealed that customers are attracted to reward programs that are initiated as per their activities than with the one that starts at zero and clients have to initiate to get the reward.
4. The use of smart distribution channels
To empower your brand you need to rely on platforms that are targeted to generate better results. You need to select the right channels to interact with the customers and get them closer to your offers. Around 53% of customers prefer the coupons and promo codes to be delivered via smartphone devices. Moreover, the e-commerce business is expected to operate through smartphones up to 72% by the year 2021. The application of distributing coupon codes via smartphones was applied by Rich Media Marketing who shared the codes via text messages.
Apart from this, social media platforms are an important addition to your marketing game. You can widen your horizon to increase conversions by effectively utilizing the platforms to encourage your customers.
5. Incorporate creative visuals
You can use the mundane technique of sending coupon codes, vouchers, discounted deals, or promo codes via text messages or you can opt to sprinkle some creativity in it. The use of visuals can interestingly increase the productivity and profitability of your campaign. It can garner great attention and bring more customers closer to your fold. Therefore, create a beautiful and attention-grabbing banner or design placing your offer at the center to engage the viewer. Email the vouchers to your leads and share the promo codes in the form of posts at the social media handle of your brand. Do whatever best you can do to sprinkle the creativity and excitement in your campaign.
Social media platforms account for almost billions of active users. Each platform whether it is Facebook, Instagram, or YouTube entertains millions of users every day. These platforms are used to spread awareness and facilitate brands in boosting their performances.
Not only this, with the help of social media platforms, many talented artists, skilled professionals, and creative thinkers have basked in the glory and are digging out profits by entertaining millions of their followers. Even during the pandemic, renowned platforms are playing the role to spread awareness and help people get connected to each other to discuss the precautions. The social media influencers fight back against coronavirus with their active profiles and share insightful information with the people.
When it comes to the use of coupon marketing, social media platforms are the best source to boost engagements. You can plan different means like paid advertisements and short video clips to captivate the audience. Many brands are even creating discounted deals in the form of attractive GIFs. All such measures are helping companies formulate strategies to increase revenues and accelerate brand recognition.
Wrap up
Coupon marketing involves the use of different tactics like the promo codes which are the combination of letters with numeric when inserted it gives a certain discount. The major difference between promo codes and coupon codes is that they are shareable and can be used more than one time. Whereas, coupons are only for the specific customer and can be applied a single time. So, you need to know the difference between the many categories involved in coupon marketing and utilize them according to the business needs.