Rattan is a close offshoot of the pine tree and is found extensively in the jungles of South-East Asia. It is sturdy, durable, tough to break and weather resistant, thereby making it an ideal material for furniture, especially the outdoor kind. The peel is used to bind the wood together.
However, you will rarely find people referring to rattan furniture. The tendency is more to term it as wicker furniture even though there is a difference between the two. Rattan is the material while wicker is the technique to make furniture from rattan, willow, straw, rush, bamboo and cane.
The latter is a close relative of rattan and is the skin of the rattan vine. It is peeled off rattan and furniture is made by wrapping the peel around a frame of wood, aluminium or steel. Cane is less porous than rattan and hence any spillage of liquid can be quickly wiped off without any residual stains.
So popular is rattan furniture that even the synthetic man-made types have become common. This synthetic material is called polyethylene and is treated with water-resistant and ultraviolet-resistant coatings to make it ideal for outdoor furniture.
It thus lasts more than natural rattan furniture and also prevents over-exploitation of the tree through rampant harvesting.
Now that you know what rattan furniture is all about, here are some of the benefits of buying it and a step-by-step of doing so.
Top benefits of buying rattan furniture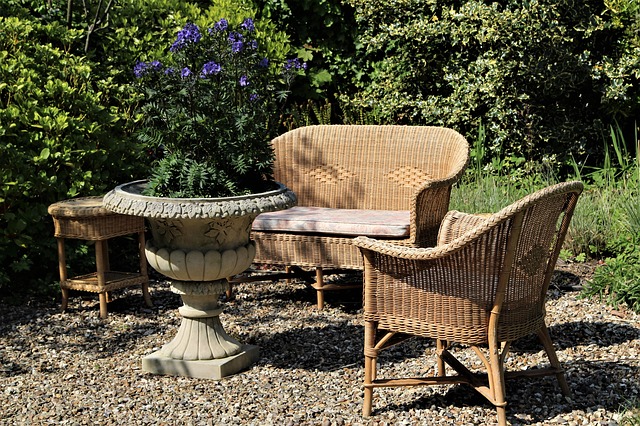 Aesthetically beautiful – Rattan furniture has a natural organic look that has never gone out of fashion since the Victorian era.
Cheap and lightweight – This type of furniture is lightweight and can be moved around quickly. Hence a few chairs can be brought together for a close gathering of friends or be taken away to separate rooms. It is thus ideal for decorating small apartments and homes. It is also cheaper than similar furniture made of other materials.
Low maintenance – Rattan furniture, both the natural and the synthetic ones have low maintenance. Since it is UV and water-resistant, the chairs and tables can be used outdoors through all seasons. Just wipe with a damp cloth in case of spillages or hose down if it gets dirty and the furniture is restored to an almost-new condition.
What to look for before buying rattan furniture
Here are some points to consider to get the most value for your money while buying rattan furniture.
The weave
Light rattan furniture is made of flat rattan while those made with narrow round rattan need more materials and are thus heavier in comparison. However, the weighty ones are more durable than the standard weaves.
You will get a wide range of colours and textures, and hence you should take your time in selecting the best for your home- those that will match your internal decor. Polyethylene rattan is less durable than natural rattan but cheaper.
Even if you do select synthetic rattan, insist on the ones that are UV stabilised if you do not want them to fall apart under the fierce Australian sun after a couple of seasons.
The frame
Regardless of the type and quality of rattan, it is the frame around which the rattan is woven that largely determines the durability and sturdiness of the furniture. Aluminium is the most-preferred metal as it is sturdy, lightweight and most crucially, rust-free.
Even though it may oxidise after some seasons outdoors, there is no reduction in its strength. Opt for aluminium frames that have at least 1.2mm gauge. Stainless steel that is rust resistant is also used for rattan furniture. In both cases, choose furniture with powder coated metal frames. These are UV resistant and their colour will not fade away over time.
The workmanship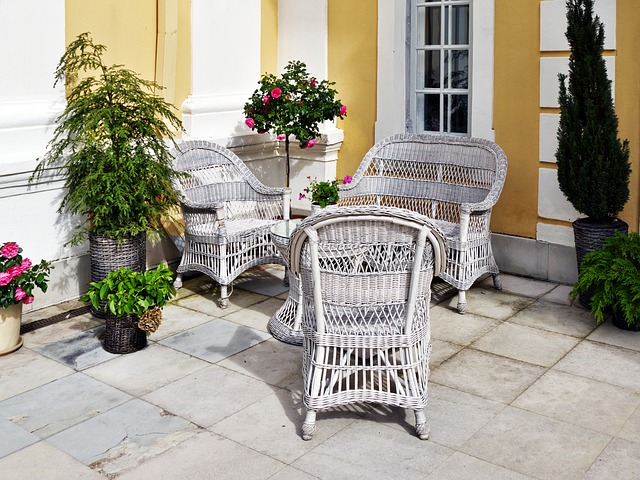 Before putting your money on a set of rattan furniture, examine in detail the workmanship of the product. You will at once know about the quality from the intricate designs and patterns.
Go beyond standard outdoor chairs and coffee tables in a brick-and-mortar or online store and look for rattan furniture with unique designs. The rattan peacock bed heads by The Family Love Tree are works of art and enough to give your bedroom an exclusive look. In this way, you can evaluate the standards of artistry of a seller of rattan furniture.
Uniformity in colour
This factor is crucial when buying a furniture set of natural rattan as it is a matter of aesthetics, whether the set is for your patio or deck or your living room. The complete set should have the same hue and colour, regardless of it being stained, painted or given a natural finish.
Moreover, since rattan furniture is available in a range of colours, you can opt for different hues for your living room, or bedroom or kitchen. A set of dazzling white outdoor furniture will add to the attractiveness of your lush green lawns. But in this case, be prepared to give the furniture a periodically hose over.
The last step to buying rattan furniture is to know the options before you. Browse through the catalogue of a well-known online store and you will get a general idea. Here are some tips to get you going.
Indoors
Name your wish, and you will get your pick of the choicest of rattan furniture for your living room, dining room, bedroom and accessories to brighten up every nook and corner of your room.
From chairs, side-tables, coffee tables and bed heads to bar stools and dining tables and chairs, you will get them all in various exquisite designs and patterns. You will get peacock cabinets that are a sure show-stopper. A rattan hanging chair is the ultimate in comfort, tailor-made for relaxing with a book or listening to music.
The advantage of buying rattan furniture is that you can buy a few pieces and then add to the set over time without a break in uniformity.
Outdoors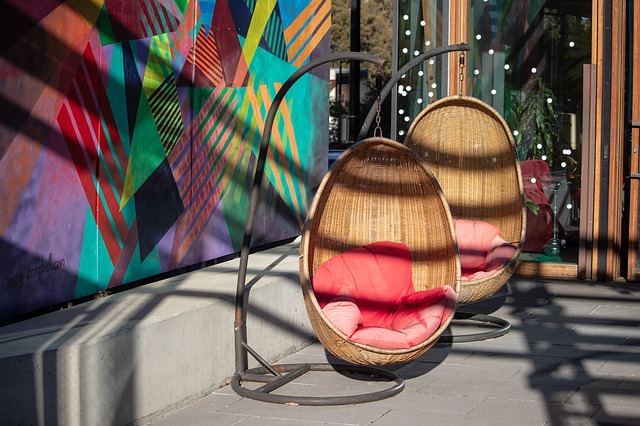 Rattan furniture is perfect for the outdoors. However, what you decide on will be dependent on the space that you can allow for the set outdoors. The minimum, of course, is two chairs and a table going on to a five piece set with four chairs and a coffee table or a cocktail table.
Or you can even mix and match a set with one loveseat, one chair, one ottoman, one rocking chair and one coffee table. The best aspect of a full sized set is the comfort that it provides guests and the feeling of luxury embedded in it.
But keep one thing in mind – every piece in the set should match in design, patterns, colour and hue with the rest. You would surely not want one piece sticking out like a sore thumb.
There are almost infinite possibilities when you go on a rattan furniture buying spree, whether it is to decorate your new home or give the existing one a complete makeover.