Declining house prices have been well documented in recent months. Auction clearance rates in Sydney at the start of December were as low as 41% and many economists are predicting interest rates hikes and a recession like housing market.
It's partly fuelled by an unprecedented amount of growth which is being 'corrected' and the Royal Commission's effect on lending criteria. There are strong economic forces which suggest that house prices may continue to fall for at least the next 12 months.
So, that said, homeowners should now consider adding value to their existing home, particularly if their strategy is to wait out the downturn. A good builder will be able to help you with this.
By making small but considered changes, you could update your home to suit your current needs, and it's simpler than you think. But it's more than just adding value, the right investments can upgrade your lifestyle too.
Here are some of the best ways to add value to your home and some suggestions on how to approach it.
Make smart additions
Think about what you could add to your house to make it more comfortable, without costing too much or causing too much inconvenience to you and your family. The addition of a pool may seem like a great idea when summer rolls around, but it often turns out to be more trouble than it's worth – especially with the hassle, and cost, of maintenance.
There are more simple additions which are less risky. Features which can be used every day such as a garage, an en-suite bathroom or walk-in wardrobes will not only make your home more livable but they are features which buyers look for when purchasing.
Update the kitchen
Kitchens play a big role in a decision to buy a home so, if you're looking to add value, don't go past an opportunity to make improvements. It's important to consider size when renovating the kitchen. If you have a small area, maximise space with innovative storage solutions.
When thinking about the design, keep things consistent and ensure that the style of the kitchen suits the rest of the house. If you're trying to stay frugal, think about what really needs to be updated before investing in a whole new kitchen.
There's no reason to undertake a complete overhaul if the only things that really need replacing are the doors and some appliances.
You can also create the illusion of more space in the kitchen by adding more light. Skylights are becoming increasingly popular in kitchens – particularly in the open plan era. These are particularly good for investment properties, as any property manager will tell you.
Remodel the bathroom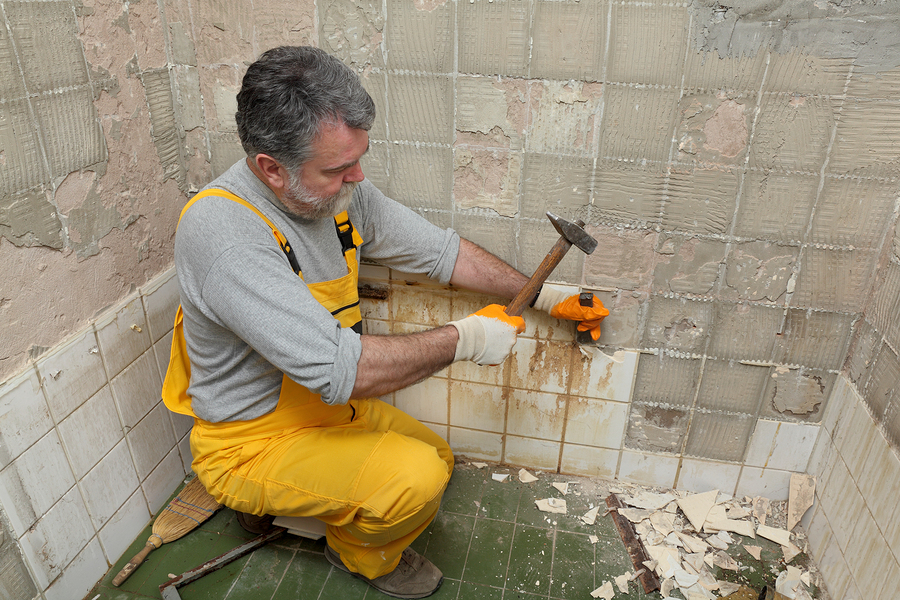 Not only does the state of your bathrooms matter, but the number of bathrooms throughout the house is also equally important. These days, there's a lot more demand for en-suites, so if you have a three bedroom house with only one bathroom, you know what you need to do!
If you plan on simply re-doing the ones you already have, consider keeping all fixtures where they are, if you can, to avoid the hassle of trying to re-arrange pipes and outlets.
Convert the attic
If you're stuck on how to create more space in your house, perhaps there is untapped potential hiding under your roof. If your attic is empty and neglected, put it to better use with an attic conversion.
Converting an attic can make a drastic improvement to your lifestyle and add significant value to your home. Plus, roof conversions are easier and less intrusive than adding another story to your home, meaning you won't experience the disruption of a renovation.
Whether you want to add more storage space, create an extra bedroom or build a home-office, converting your attic may be the perfect solution.
Build a granny flat
Granny flats are springing up everywhere since being popularised by The Block, and for good reason. Building a granny flat on your property can not only provide extra accommodation to friends and family, but you can also rent the space out.
If you do move, leasing out a property with a granny flat, tends to receive far more income that similar houses without or have two different tenants for dual income.
With all design work, it's important to engage professionals. There are many legislative and building code practices to follow, not to mention: poor quality work will rarely add significant value.